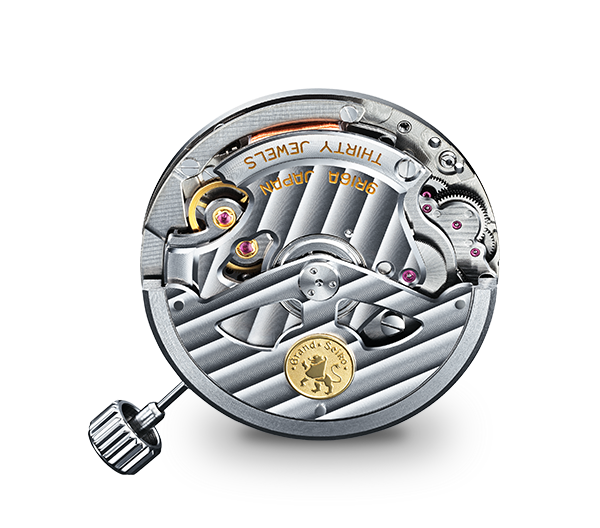 Manual-winding Spring Drive
Caliber 9R16
Caliber 9R16 is a version of Caliber 9R66 specially adjusted to deliver an even higher level of precision. Caliber 9R66 delivers a precision rate of ±15 seconds per month (equivalent to ±1 second per day), whereas Caliber 9R16 delivers ±10 seconds per month (equivalent to ±0.5 second per day).
The difference between the two movements lies in the choice and testing of the quartz crystal oscillator. While all 9R Spring Drive movements use a quartz crystal oscillator in the regulator, only oscillators which exhibit particularly excellent performance are selected for use in Caliber 9R16.

The Grand Seiko lion in 18K gold graces the oscillating weight to symbolize the enhanced accuracy.

"GMT" stands for Greenwich Mean Time, and uses a 24-hour hand (GMT hand) as the fourth hand on the watch dial in addition to the hour, minute and second hands.