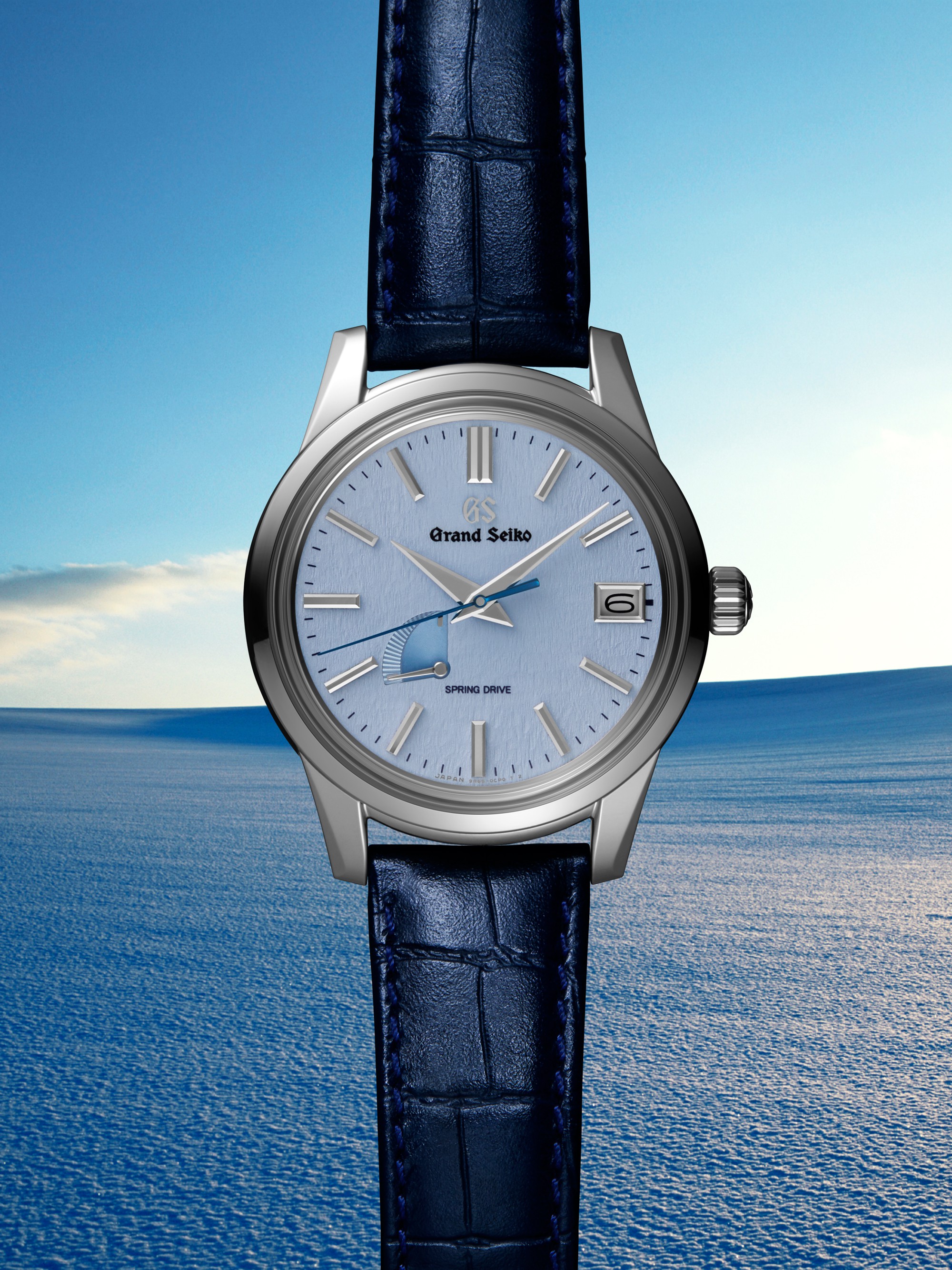 Elegance Collection
Blue skies and driven snow
In the Shinshu area of Japan, winter has its own special beauty. During the Shōkan "sekki" or season, the lakes are covered with ice, the air is sharp and dry and the sky takes on a deep blue hue that colors the snow that covers the mountains.
The magic of Shinshu in Shōkan is captured in this dial, which has the rich texture of driven snow and a unique blue tone. Like every Spring Drive Grand Seiko watch, this "Blue Snowflake" reflects the landscape around the facility where it was created and reveals another aspect of the nature of time.
SBGA407
Elegance Collection
CAD 7 500,00
Available at the Grand Seiko Boutiques and Grand Seiko Salons
Exterior
extérieur:
Acier inoxydable
Case back:
Fond de boîtier transparent
Fond de boîtier vissé avec 6 vis
Composition du verre:
Saphir box- shaped
Revêtement en verre:
Revêtement anti-reflet sur la surface interne
Dimension du boîtier:
Diamètre 40.2mm Lug-to-lug 48.5mm Épaisseur 12.8mm
Band width:
19mm
Composition du Bracelet:
Cuir de Crocodile
Type de boucle:
Fermoir à boucle déployante avec ouverture par bouton-poussoir
Movement
| | |
| --- | --- |
| Calibre: | 9R65 Manuels d'utilisation |
| Type de mouvement: | Spring Drive |
| Réserve de marche: | Environ 72 heures (3 jours) |
| Précision: | ± 1 seconde par jour / ± 15 secondes par mois (en moyenne) |
Functions
Étanchéité:
10 bar
Résistance magnétique:
4,800 A/m
Autres détails / Caractéristiques:

30 rubis
Affichage de la réserve de marche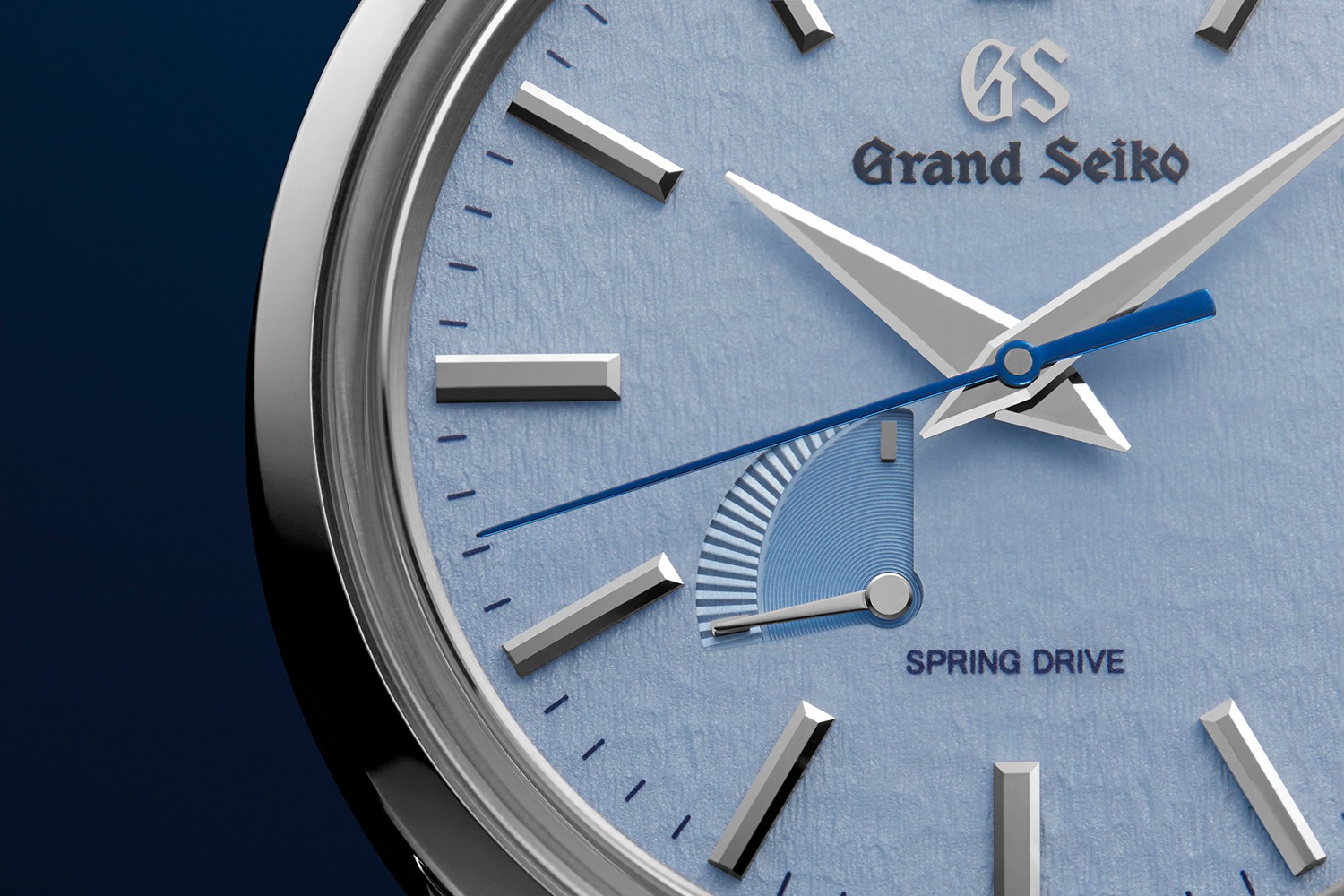 Light and Shadow
To wear a Grand Seiko watch is to enjoy an ever-changing visual treat. At every different angle, the dial offers a new surprise. Sometimes the delicate fan-shaped power reserve indicator catches the eye while, at others, it is the way that the light reflects brilliantly off the razor-sharp edges of the indexes that demands your attention. And all the time, light and shadow interact to allow the different color shades to create a symphony in blue. Some call this watch the "Skyflake" because of the way the dial's snow-textured surface reflects the blue of the winter sun.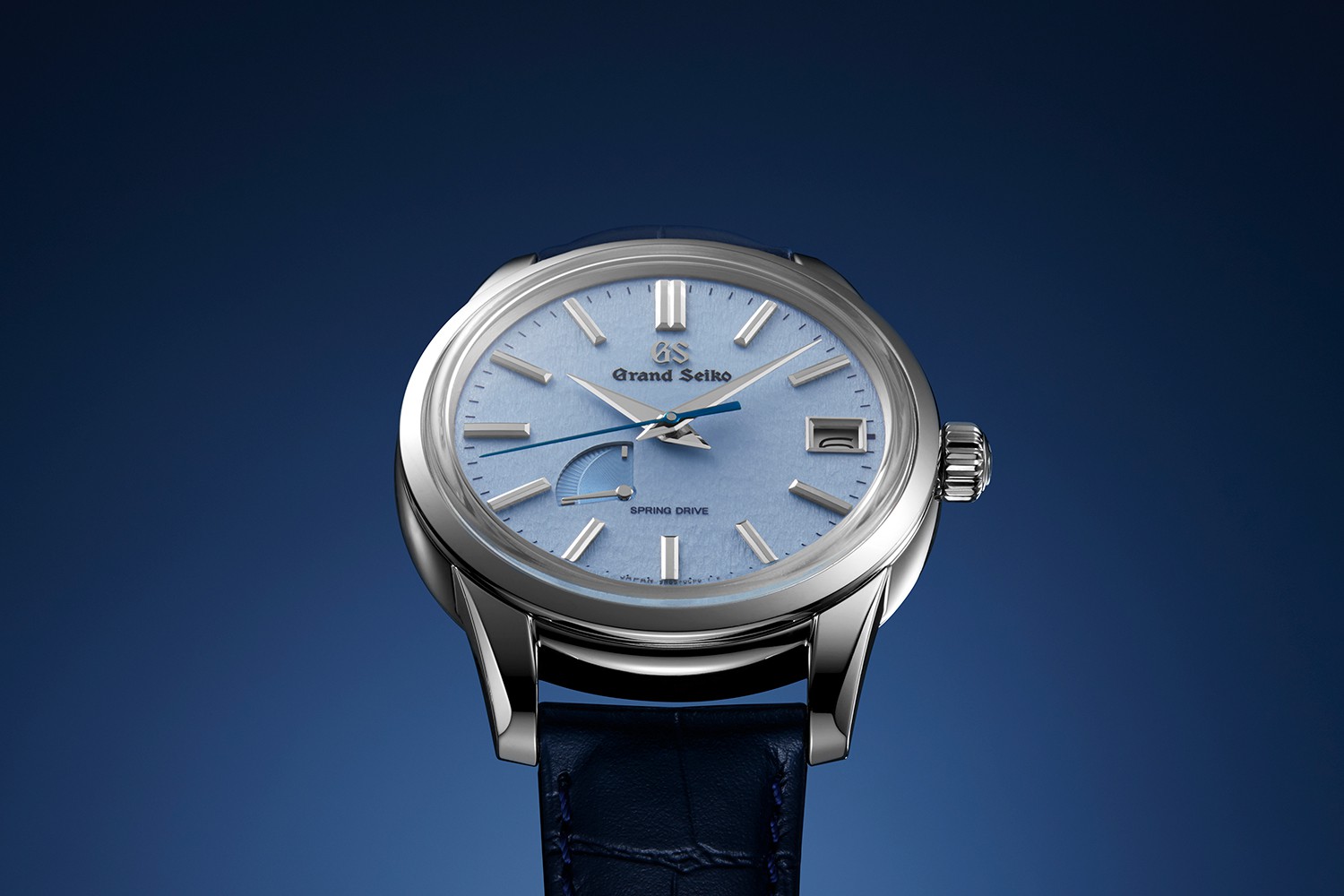 Classic, modern and original.
At first glance, the shape of this Spring Drive watch is reassuringly traditional with its classic, contoured lines and yet….
Look more closely and a contemporary note becomes evident, thanks to the sharply cut, triangular outline to the lugs and the striking combination of mirror and hairline finishes. The Zaratsu polished surfaces are distortion-free and sharply edged to further heighten the modern feel. And then the eye rests on the deeply textured "Snowflake" dial. A true original.
Caliber 9R65
The 9R65 caliber uses sophisticated modern technology coupled with the skilled hand of a master craftsman for the finest adjustments and highest precision possible, highlighting the seamless passage of time with a Spring Drive movement.