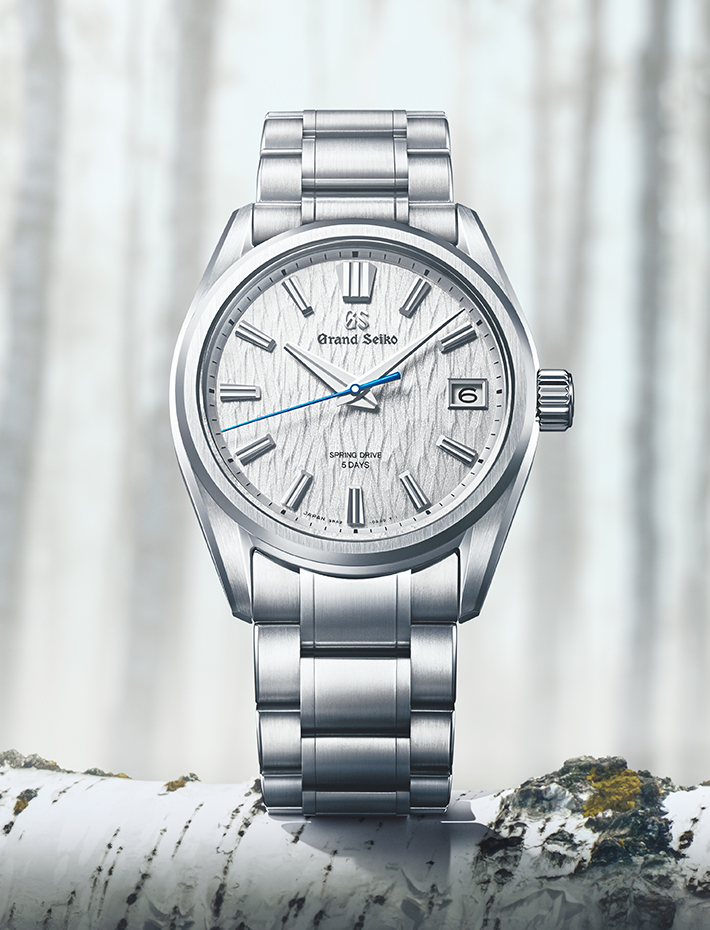 Evolution 9 Collection
Shirakaba. The white birch tree thatthrives in Shinshu.
White Birch
SLGA009 captures the quiet mood of the white birch tree forests near the studio in Shinshu, where all Grand Seiko Spring Drive watches are crafted.
Inspired by the beauty of white birch forests from new Evolution 9
SLGA009 captura el ambiente tranquilo de los bosques de abedules blancos cerca del estudio de Shinshu, donde se fabrican todos los relojes Grand Seiko Spring Drive. Mirar de cerca la esfera es experimentar la misma sensación que recibe el visitante de estos bosques y acercarse más que nunca a la verdadera y eterna naturaleza del tiempo.
El aspecto general del reloj se conoce como el Diseño de la Serie 9 y será una parte importante de la firma del Grand Seiko en los años venideros. Sus poderosas manecillas y marcadores acanalados y prominentes aseguran una legibilidad perfecta, y la combinación del pulido Zaratsu, un acabado espejo sin distorsiones, y el acabado mate muy fino, da a la caja un brillo tranquilo y armonioso.
La caja tiene anchas asas y un centro de gravedad bajo que asegura que el reloj se asiente fácilmente y con seguridad en la muñeca.
El reloj Spring Drive lleva el último calibre 9RA2 que ofrece una reserva de energía de 120 horas y una tasa de precisión mejorada de ±0,5 segundos por día.
Exterior
| | |
| --- | --- |
| extérieur: | Acier inoxydable |
| Case back: | See-through & Screw case back |
| Composition du verre: | Saphir bombé extérieur et incurvé intérieur |
| Revêtement en verre: | Revêtement anti-reflet sur la surface interne |
| Dimension du boîtier: | Diamètre 40.0mm Lug-to-lug 47.9mm Épaisseur 11.8mm |
| Band width: | 22mm |
| Type de boucle: | Fermoir à boucle déployante avec ouverture par bouton-poussoir |
| Périmètre du bracelet: | 196mm |
Movement
| | |
| --- | --- |
| Calibre: | 9RA2 Manuels d'utilisation |
| Type de mouvement: | Spring Drive |
| Précision: | ± 0,5 seconde par jour (± 10 secondes par mois) |
Functions
Étanchéité:
10 bar
Résistance magnétique:
4,800 A/m
Poids:
176 g
Autres détails / Caractéristiques:

Couronne vissée
Affichage de la réserve de marche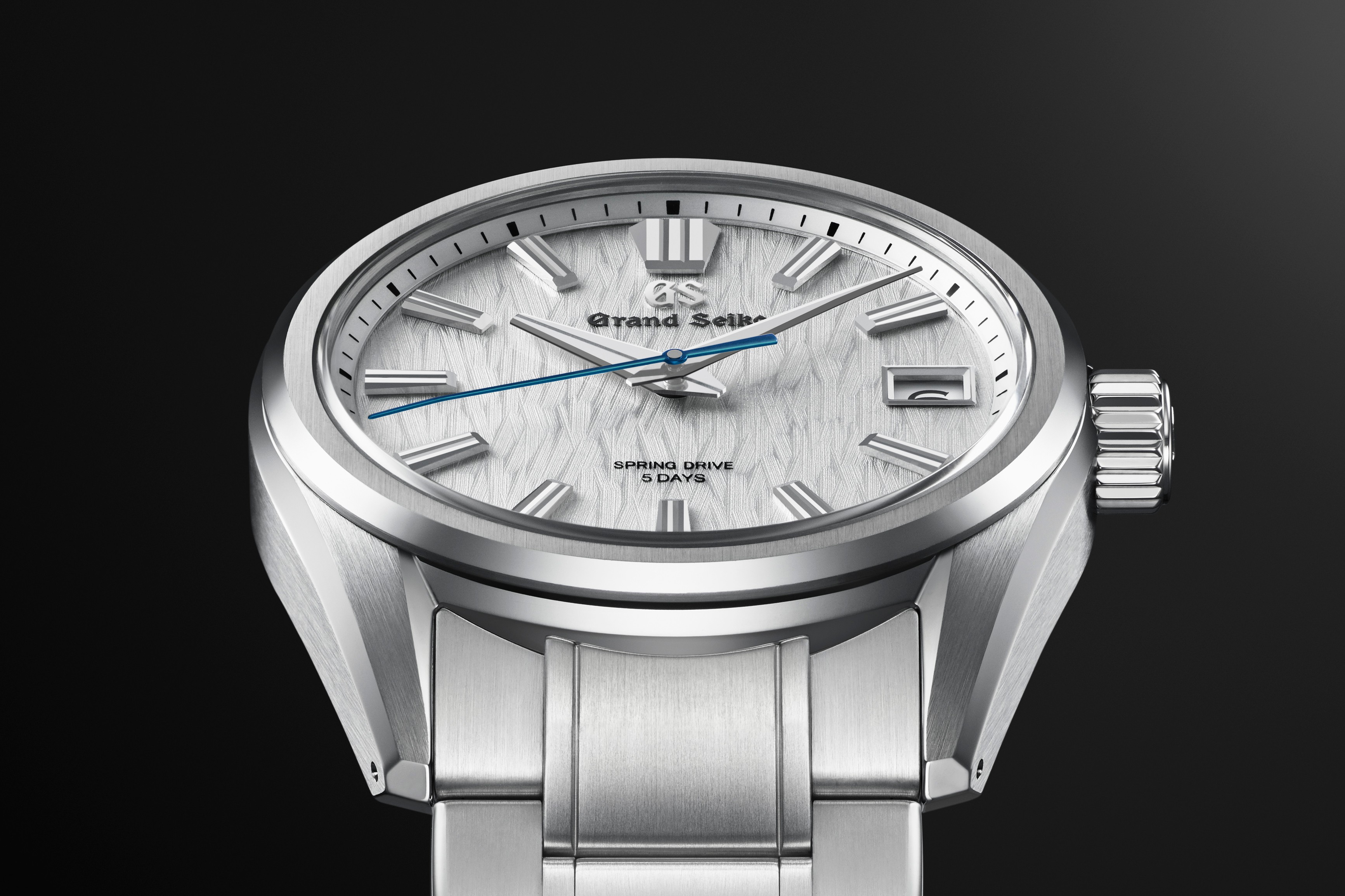 The Evolution 9 Style
In 2020, Grand Seiko introduced a new design philosophy called the Evolution 9 Style. It was based, of course, on the Grand Seiko Style, which has always defined the design of all Grand Seiko watches and continues to do so. The Evolution 9 Style preserves the fundamentals of the Grand Seiko Style but adapts them for a new generation by setting new standards of legibility, ease of use and beauty.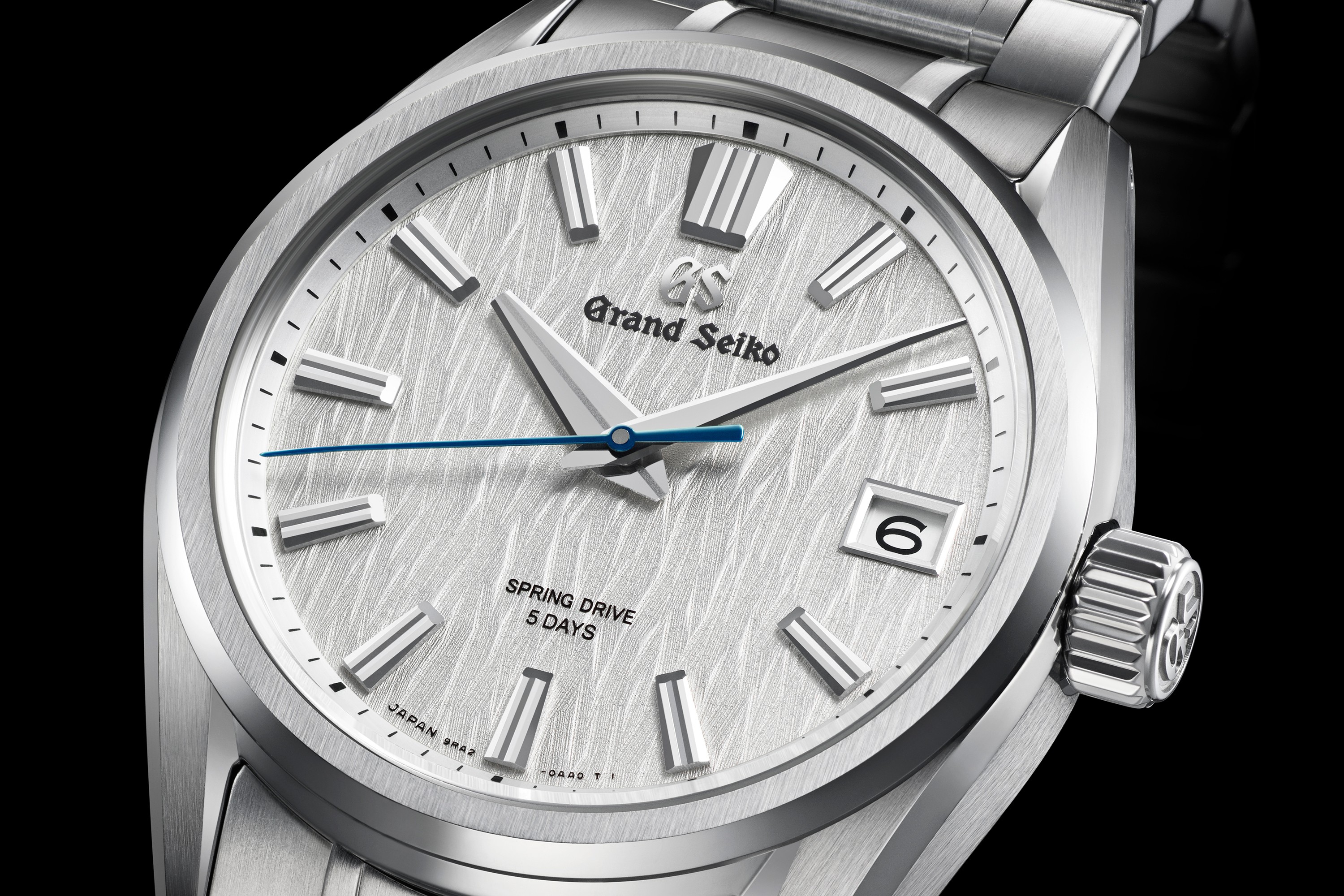 White birch dial
The calmness of the white birch forest in response to the quiet and smooth movement of the seconds hand created by the Spring Drive movement is expressed by the carefully made dial of the mold.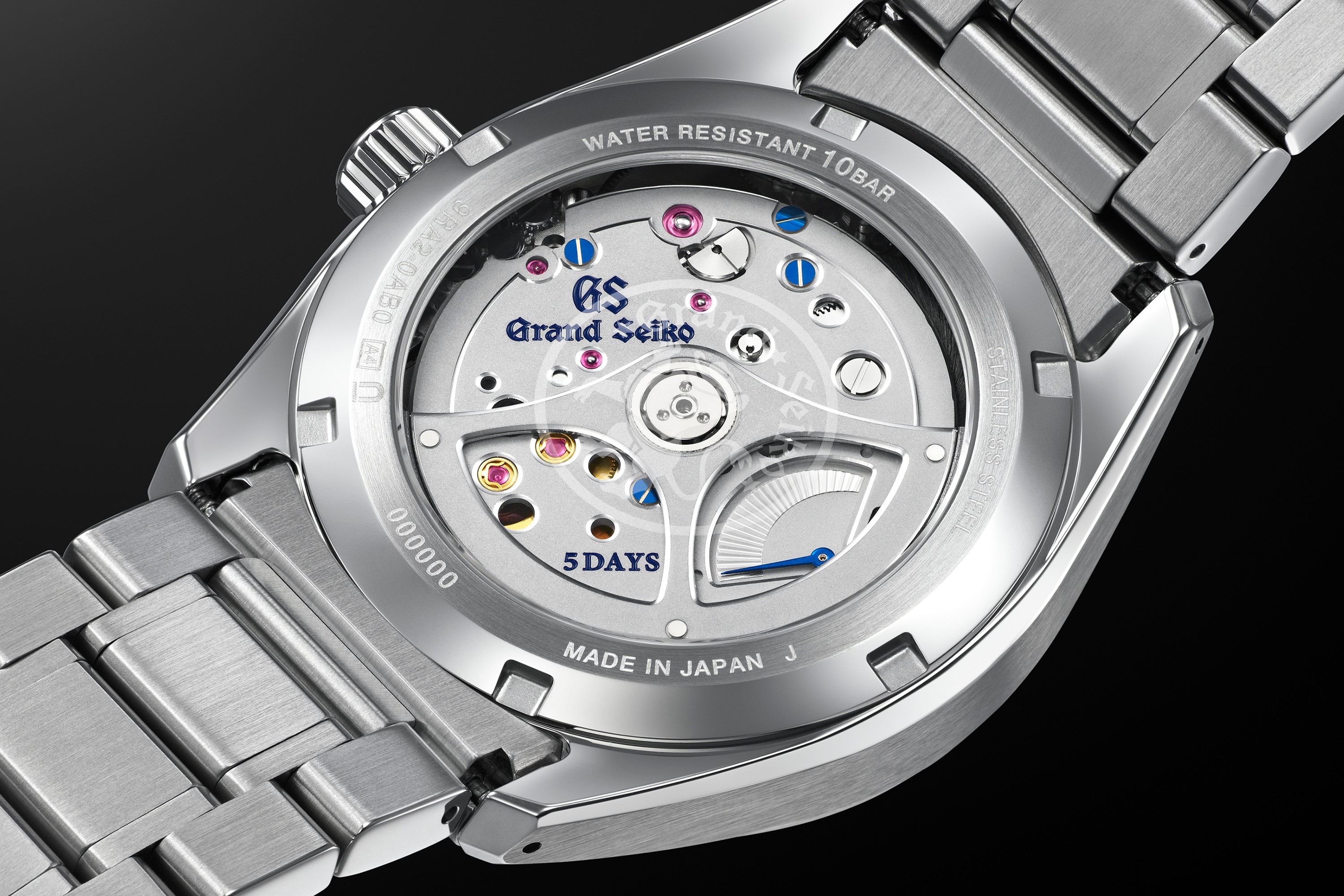 Spring Drive 5 Days, Caliber 9RA2
SLGA009 is powered by the Grand Seiko Spring Drive 5 Days Caliber 9RA2. The movement is equipped with an "Offset Magic Lever" to reduce its thickness and incorporates two barrels to provide up to 120 hours of power reserve. The beauty of the movement reveals the uniquely Japanese aesthetic for which Grand Seiko is renowned. The delicate texture of the movement's finish reflects the frost that winter brings to the forests in Shinshu where all Spring Drive watches are made. The bridge line and the edges of the screw holes are diamond cut to reflect the light from any angle and give the movement a quiet glow when seen through the sapphire case back.