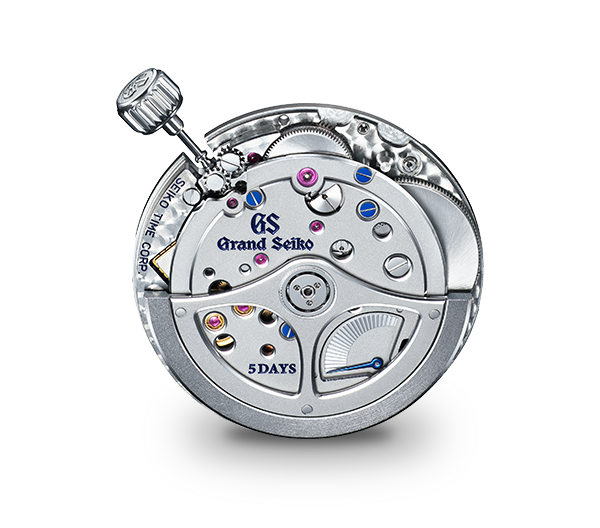 9R Spring Drive
Spring Drive is a unique watch technology. It generates energy like every other luxury mechanical watch but combines this with an electronic regulator to deliver a level of precision that no mechanical watch can match.
The development of Spring Drive was possible because Grand Seiko is one of the very few manufacturers with mastery of both electronic and mechanical watchmaking.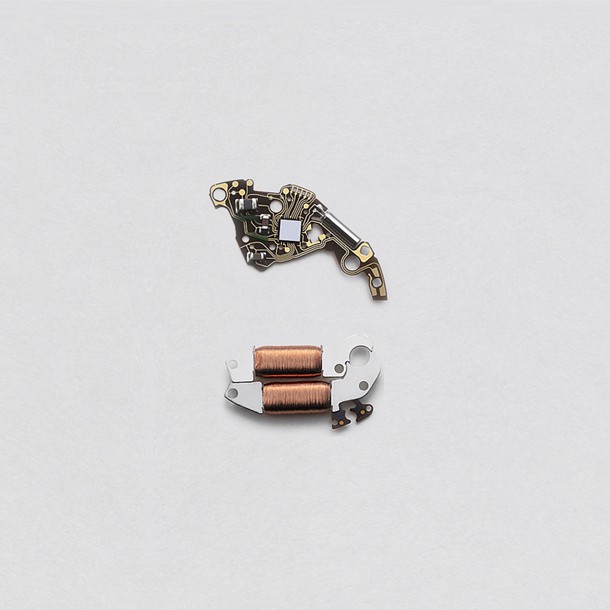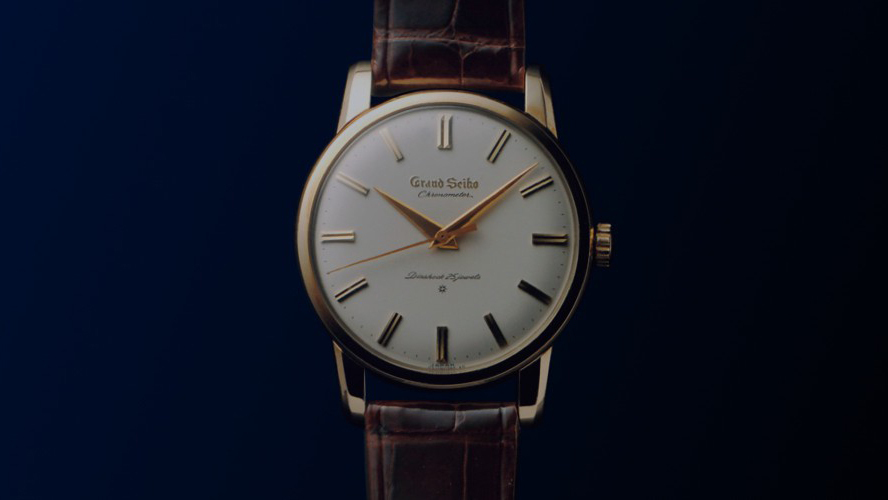 History
In 1977, Yoshukazu Akahane, a young watch engineer, decided to attempt the seemingly impossible, the creation of an 'everlasting' watch. His aim was a traditional watch, powered by a mainspring, that would deliver the one-second-a-day precision of which the company's electronic watches were already capable. 28 years and 600 prototypes later, he realized his dream and Spring Drive was presented to the world. In 2007, and in the spirit of Akahane's relentless pursuit of perfection, the Grand Seiko Spring Drive chronograph was born.
Movement
Accuracy
Power reserve
Number of jewels
Features
Spring Drive 5 Days
Calibre 9RA2
(Automatic with manual winding)
±10 seconds per month (±0.5 second per day)
Approximately 120 hours (5 days)
38 jewels
-Offset Magic Lever
-Dual-size Barrels
-One-piece Center Bridge
-Power reserve indicator
Spring Drive 5 Days
Caliber 9RA5
(Automatic with manual winding)
±10 seconds per month (±0.5 second per day)
Approximately 120 hours (5 days)
38 jewels
-Offset Magic Lever
-Dual-size Barrels
-One-piece Center Bridge
-Power reserve indicator
Manual-winding 8-Day Spring Drive
Calibre 9R01
(Manual winding)
±0.5 seconds per day (±10 seconds per month)
Approximately 192 hours
56 jewels
-Power reserve indicator
-Quick correction function of time difference
Manual 3.5-Day Spring Drive
Calibre 9R02
(Manual winding)
±1 second per day (±15 seconds per month)
Approximately 84 hours
39 jewels
-Torque Return System
-Dual-Spring Barrel
-Power reserve indicator
AUTOMATIC SPRING DRIVE 3-DAY CHRONOGRAPH GMT
Caliber 9R96
(Automatic with manual winding)
±0.5 second per day (±10 seconds per month)
Approximately 72 hours
50 jewels
-Power reserve indicator
-Dual time function with 24-hour hand
-Quick correction function of time difference adjusting to a calendar
-Stopwatch function
Automatic Spring Drive 3-Day Chronograph GMT
Calibre 9R86
(Automatic with manual winding)
±1 second per day (±15 seconds per month)
Approximately 72 hours
50 jewels
-Power reserve indicator
-Dual time function with 24-hour hand
-Quick correction function of time difference adjusting to a calendar
-Stopwatch function
Automatic Spring Drive 3-Day GMT
Calibre 9R66
(Automatic with manual winding)
±1 second per day (±15 seconds per month)
Approximately 72 hours
30 jewels
-Power reserve indicator
-Dual time function with 24-hour hand
-Quick correction function of time difference adjusting to a calendar
Automatic Spring Drive 3-Day
Calibre 9R65
(Automatic with manual winding)
±1 second per day (±15 seconds per month)
Approximately 72 hours
30 jewels
-Power reserve indicator
-Date display
Manual-winding Spring Drive
Caliber 9R16
(Automatic with manual winding)
±0.5 second per day (±10 seconds per month)
Approximately 72 hours
30 jewels
-Power reserve indicator
-Dual time function with 24-hour hand
-Quick correction function of time difference adjusting to a calendar
Manual-winding Spring Drive
Calibre 9R31
(Manual winding)
±15 seconds per month(±1 second per day)
Approximately 72 hours
30 jewels
-Dual-Spring Barrel
-Power reserve indicator
Automatic Spring Drive 3-Day
Calibre 9R15
(Automatic with manual winding)
±0.5 second per day (±10 seconds per month)
Approximately 72 hours
30 jewels
-Power reserve indicator