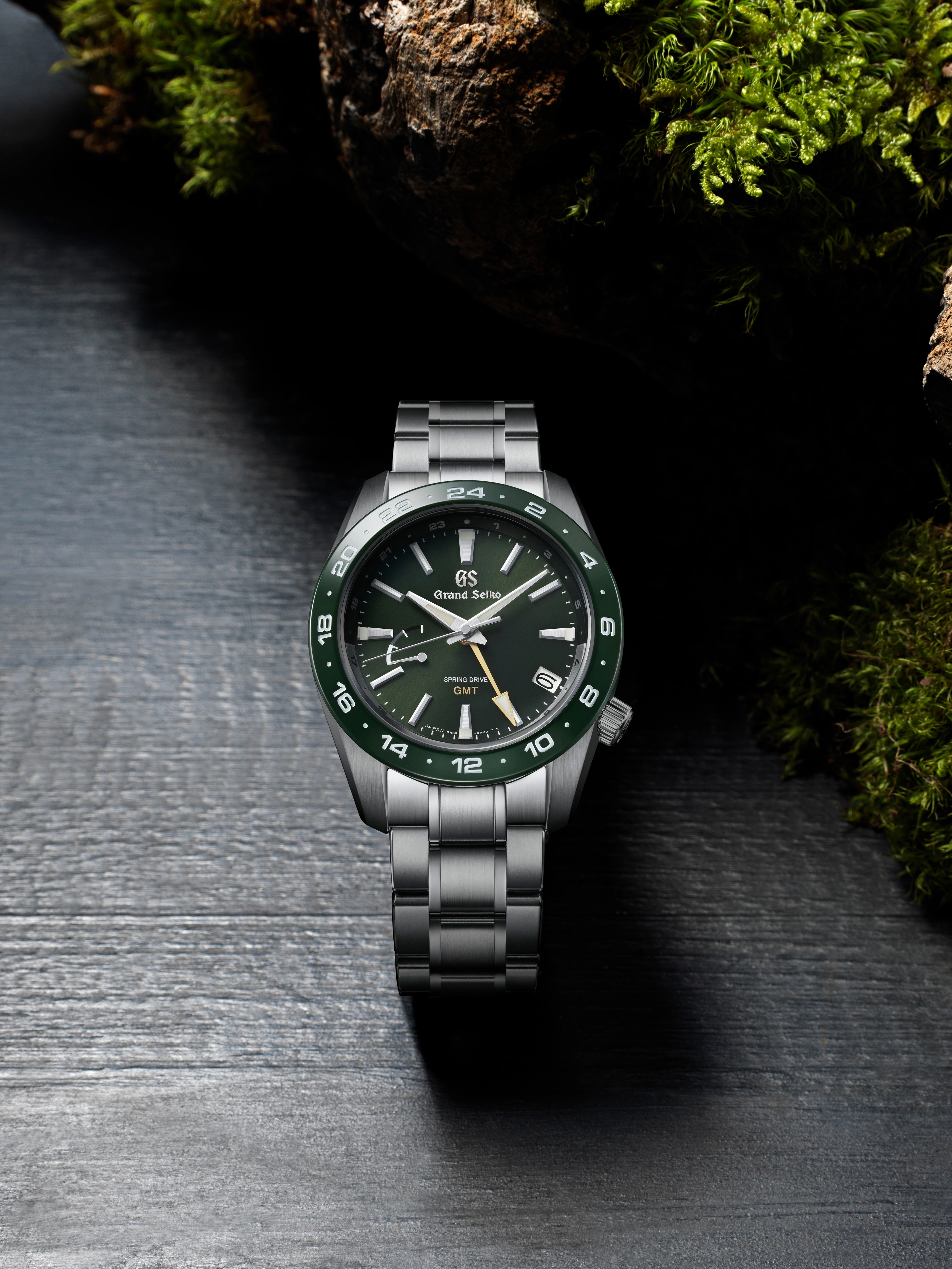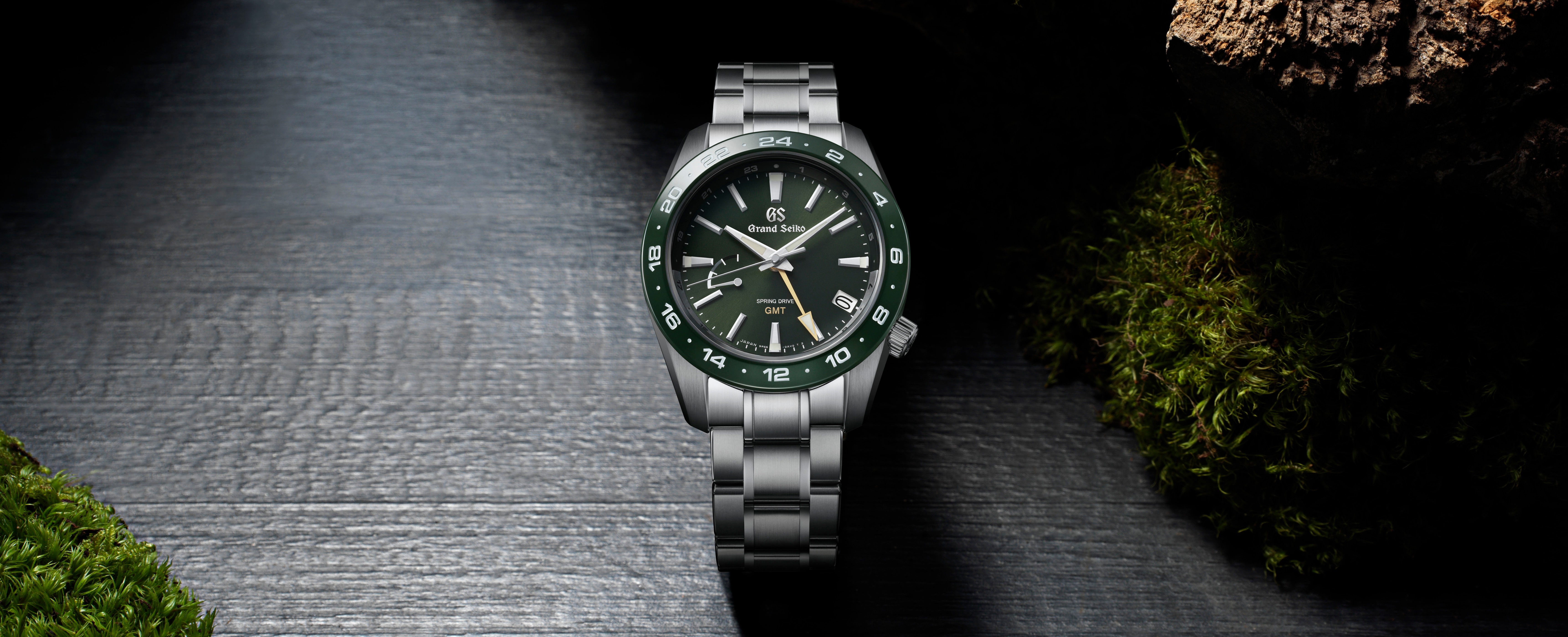 The rich fecundity of nature in Japan is central to the inspiration of many Grand Seiko designs. SBGE257, for example, has a dial whose color echoes the rich green of one of the 2,000 types of moss that can be found in Japan. There is something eternal about the moss that thrives at the base of trees or on garden stones, which is why it is so often used in Bonsai create the sense that time passes inexorably onwards. This sense is enhanced by the glide motion of the Spring Drive seconds hand as it moves continuously and silently across the dial.
Sebuah Spring Drive GMT untuk generasi berikutnya
Dilengkapi dengan tangan GMT, jam tangan ini dilengkapi unik kaliber Spring Drive Grand Seiko, yang menggabungkan kekuatan motif dari dorongan utama dengan presisi tinggi jam tangan kuarsa.
Bertempat di kasus stainless steel tahan air dengan bezel keramik, tangan GMT 24 jam dan indeks Lumibrite untuk presisi yang luar biasa dan keterbacaan dilengkapi dengan luncuran gerakan halus Spring Drive.
Exterior
| | |
| --- | --- |
| Eksterior: | Baja tahan karat dengan bezel keramik |
| Case back: | Sekrup kembali |
| Materi kaca: | Safir lengkung ganda |
| Coating kaca: | Lapisan anti-reflektif di permukaan bagian dalam |
| LumiBrite: | Lumibrite di tangan dan indeks |
| Ukuran case: | Diameter 40.5mm Membujur 48.7mm Ketebalan 14.7mm |
| Band width: | 20mm |
| jenis Genggam: | Gesper tiga kali lipat dengan pelepas tombol tekan |
Functions
Tahan air:
20 batang
Resistensi magnetik:
4,800 A/m
Rincian lainnya / Fitur:

Kenop pemutar disekrup
30 permata
Jarum 24 jam (fungsi tampilan waktu ganda)
Tampilan cadangan daya
Fungsi penyesuaian perbedaan waktu terkait kalender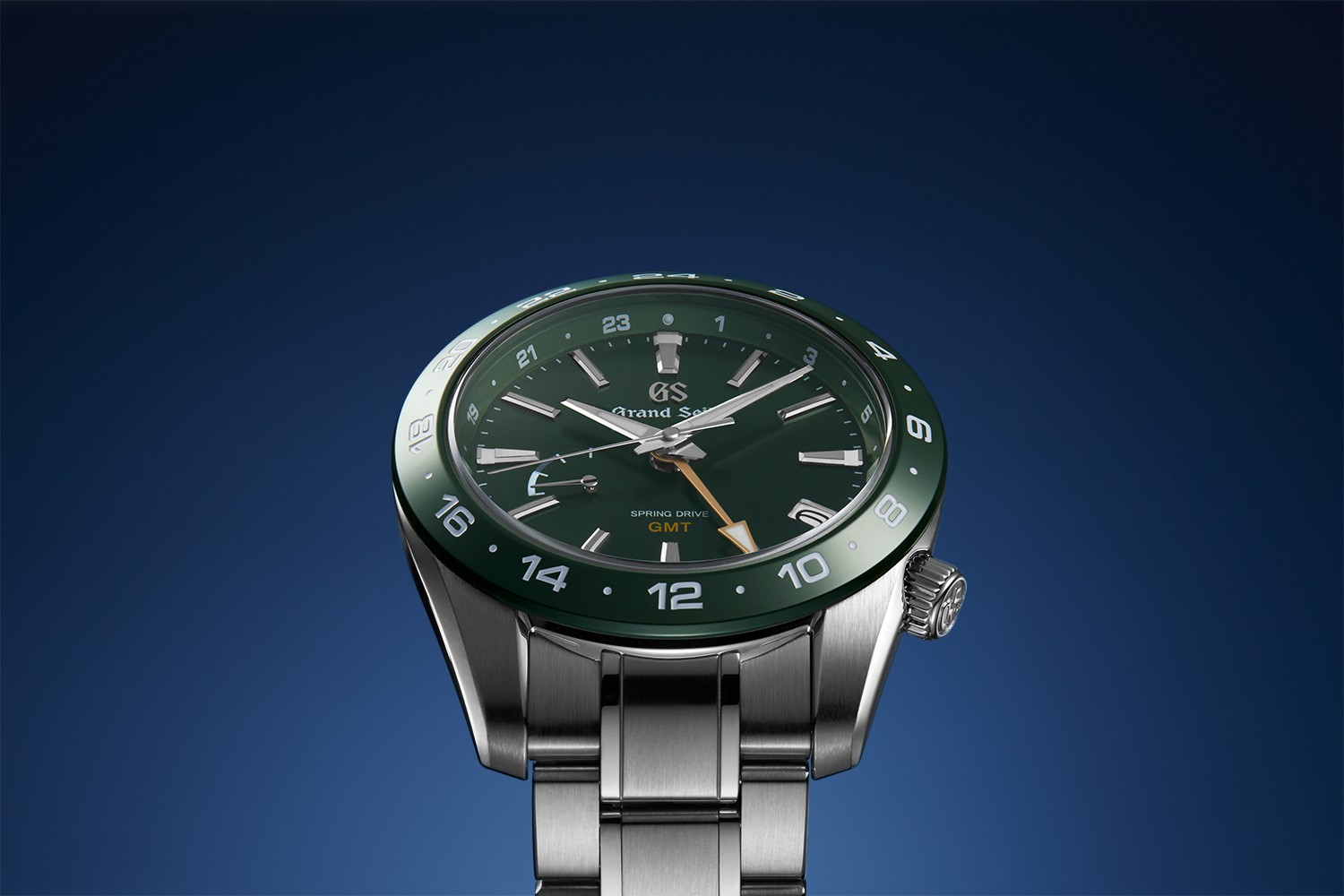 Hidden strength
When you first see this GMT watch, it is the deep green dial that strikes you. As you move, its color seems to change so that it presents an ever-changing and always intriguing aspect. But the watch's true character only reveals itself when you put it to the test. The ceramic bezel and sapphire crystal are almost impervious to scratches. The Spring Drive movement offers excellent shock resistance. The screw-down crown is inset at 4 o'clock for safety. The watch is 20 bar water resistant and thanks to its compact 40.5 mm diameter and curved profile, it sits perfectly on the wrist. Truly, a watch for all seasons.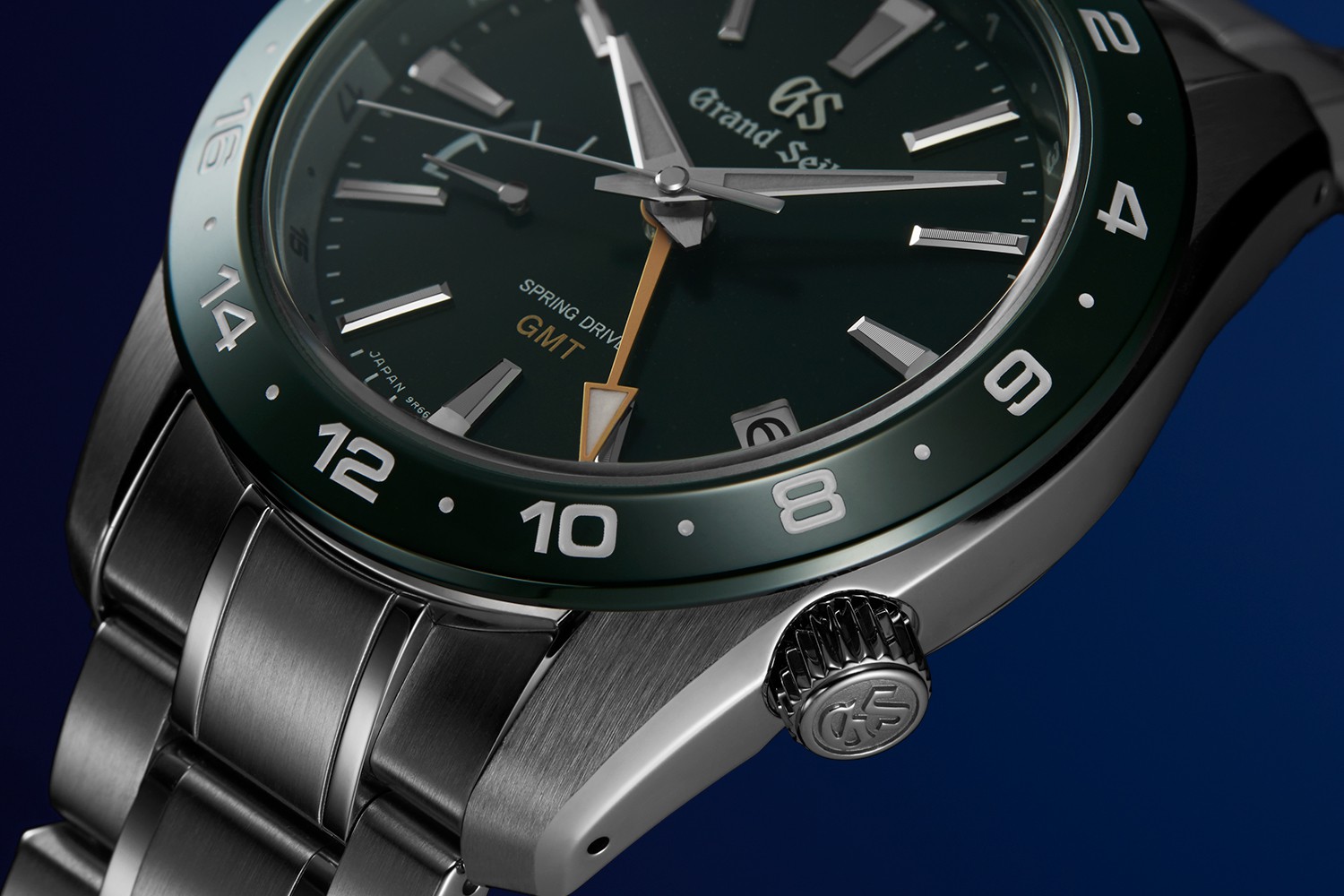 Form is function. Function is form.
For Grand Seiko, form and function are inextricably entwined. Take the dial of this Spring Drive watch. The GMT hand is yellow so that it stands out from the dial and is also different in shape from the other three hands. The letters GMT are picked out in the same yellow to make an instant visual connection. The color is not only an attractive accent; it has a specific function. And so with the ceramic bezel. It is in the same green as the dial so that the 24 hour indicators stand out clearly. It looks right because it is right.