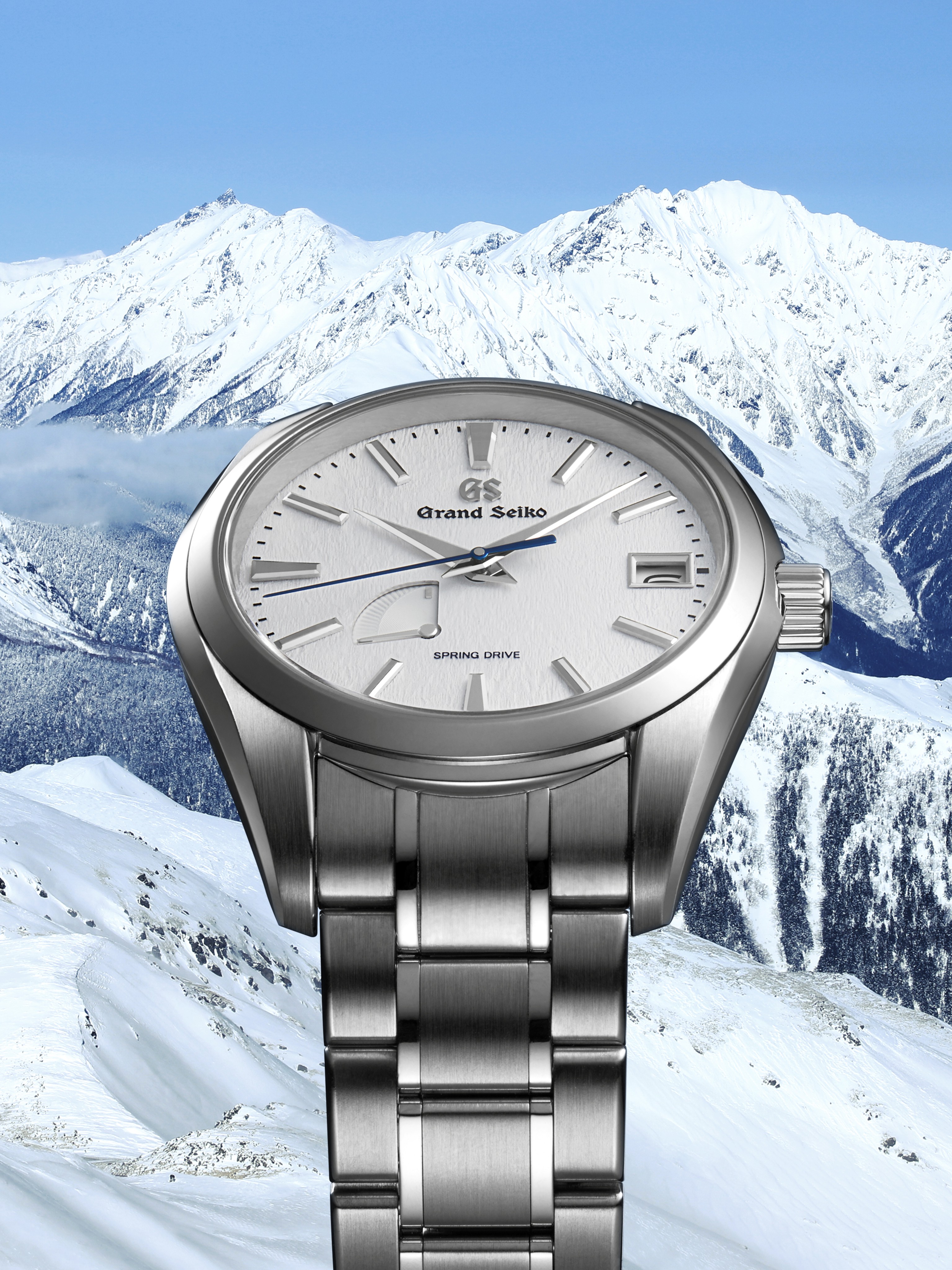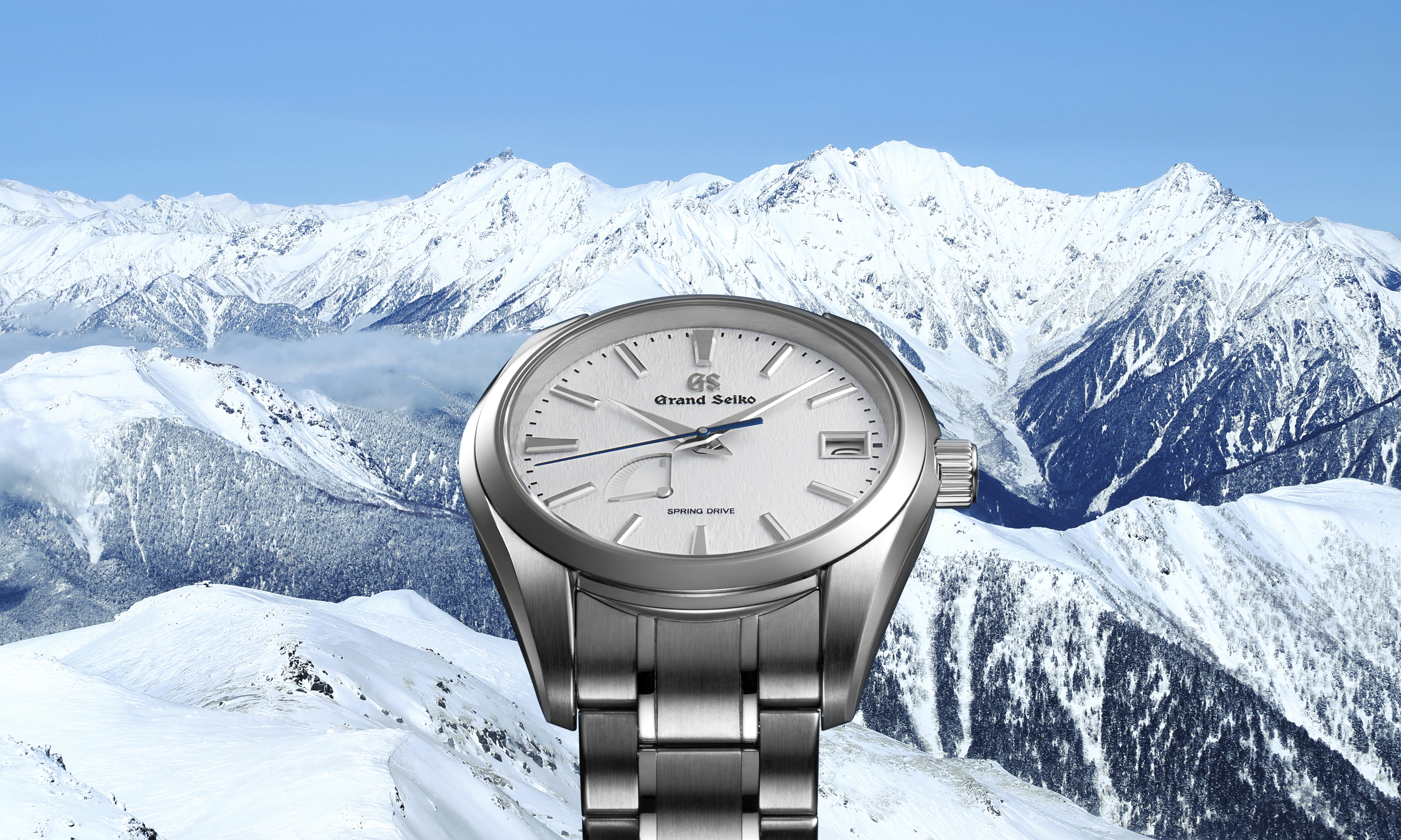 Heritage Collection
SBGA211
Inspired by the Hotaka mountains. Crafted in their shadow.
This Spring Drive classic is made by the craftsmen and women of the Shinshu Watch Studio in Japan's Nagano Prefecture. The studio is surrounded by the Hotaka mountains that, for several months each year, are covered in snow. In the crisp, dry air, and when driven across the slopes by the wind, this snow has a special light and delicate quality that is captured in the subtly textured surface of the dial. The blue tempered steel seconds hand moves over it in the perfect glide motion that is Spring Drive's unique signature and reflects the continuous, eternal and beautiful nature of time.
Sebuah model Spring Drive dengan kasus titanium intensitas tinggi yang mencapai nuansa ringan yang benar
Ia memiliki cadangan daya 72 jam (3 hari), dan indikator cadangan daya pada bagian kiri bawah dial.
Exterior
| | |
| --- | --- |
| Eksterior: | Titanium dengan intensitas tinggi |
| Case back: | See-through & Screw case back |
| Materi kaca: | Safir lengkung ganda |
| Coating kaca: | Lapisan anti-reflektif di permukaan bagian dalam |
| Ukuran case: | Diameter 41.0mm Membujur 49.0mm Ketebalan 12.5mm |
| Band width: | 20mm |
| jenis Genggam: | Gesper tiga kali lipat dengan pelepas tombol tekan |
| Perimeter Band: | 193mm |
Functions
Tahan air:
10 batang
Resistensi magnetik:
4,800 A/m
Rincian lainnya / Fitur:

Kenop pemutar disekrup
Melawan reaksi alergi terhadap logam
30 permata
Tampilan cadangan daya
The special whiteness of driven snow
This Spring Drive watch is made and assembled by hand at the Shinshu Watch Studio high in the mountains of Nagano Prefecture in Central Japan. When snow falls, as it does every winter, it forms into light, hard crystals that sparkle in the sun and, driven by the cold wind, create delicate patterns as they drift on the sharp dry air. This effect is captured on the dial whose brilliant whiteness holds a secret. It is not painted white but is made by a special silver plating process that allows the creation of the delicate texture of the snow to be replicated so perfectly. White magic.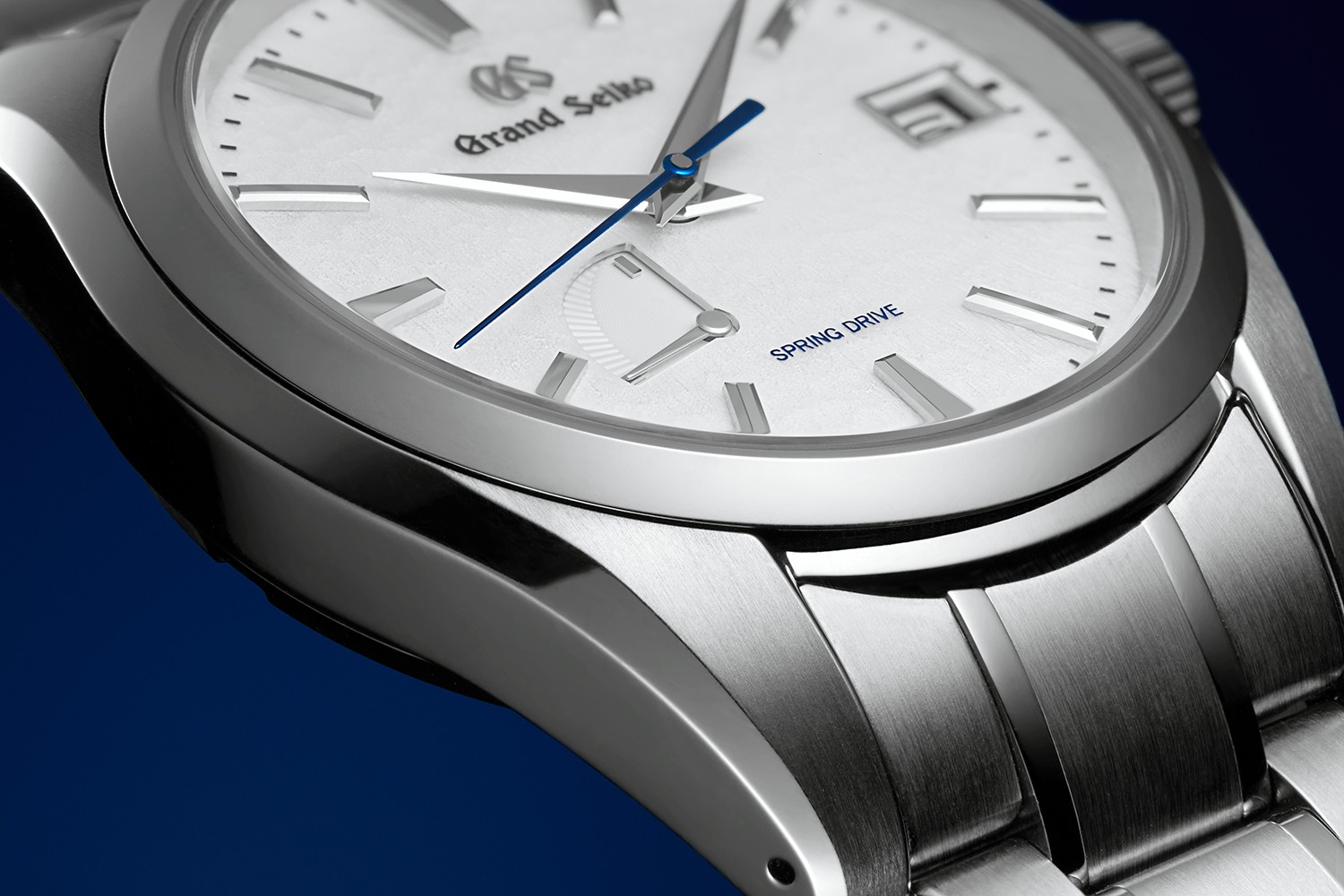 The art of Zaratsu polishing and high intensity titanium
The Zaratsu polishing of steel is an art that takes many years to master. To use this technique on a material that is harder than steel is an even greater challenge but is one that Grand Seiko succeeded in meeting with this watch case. It has the elegant combination of hairline and mirror finishes and the sharply defined edges that are central to the Grand Seiko Style and the mirror finishes are free of all distortion. The result is a watch whose many interlocking surfaces act as a perfect stage for the interplay of light and shadow.