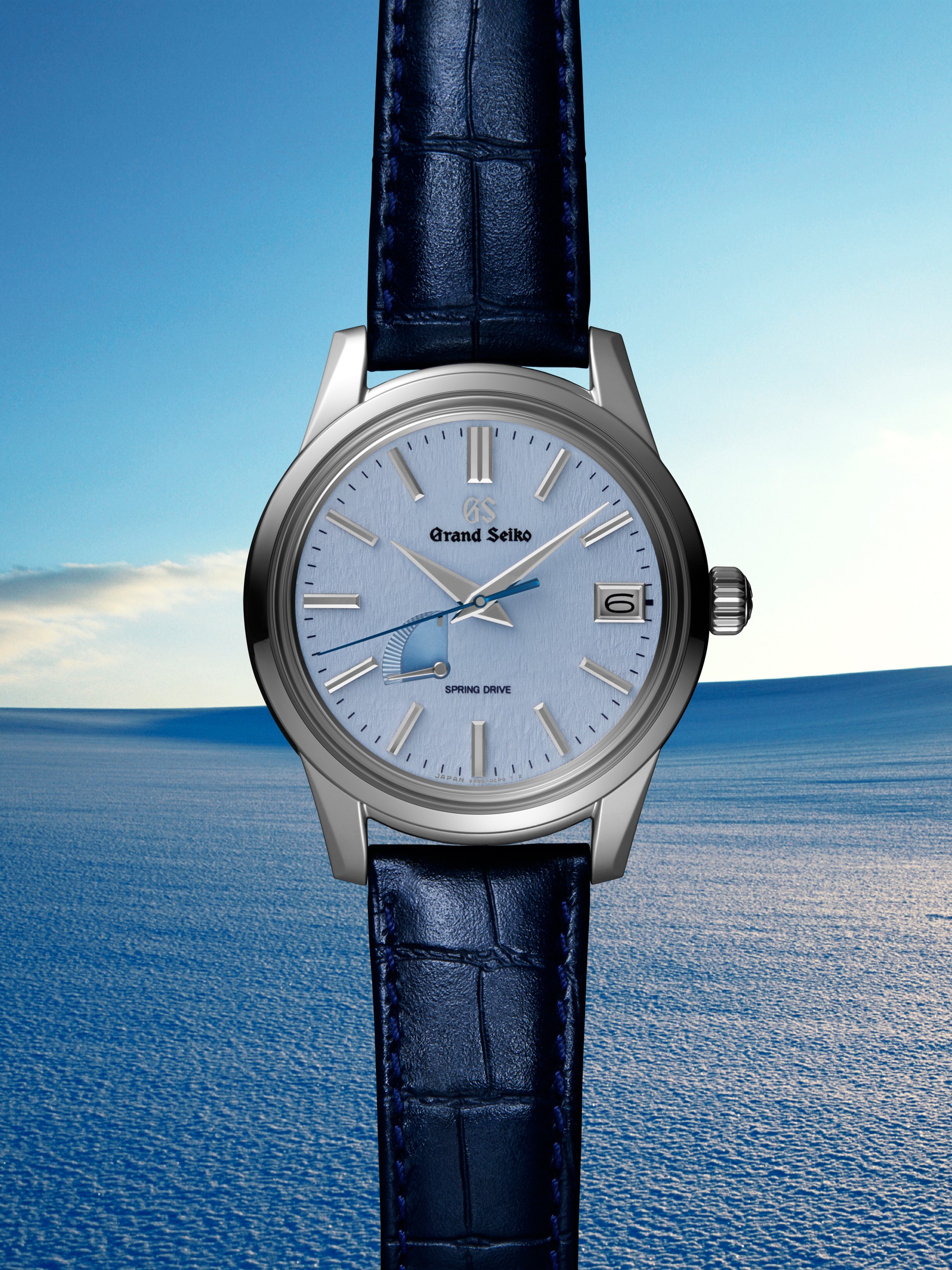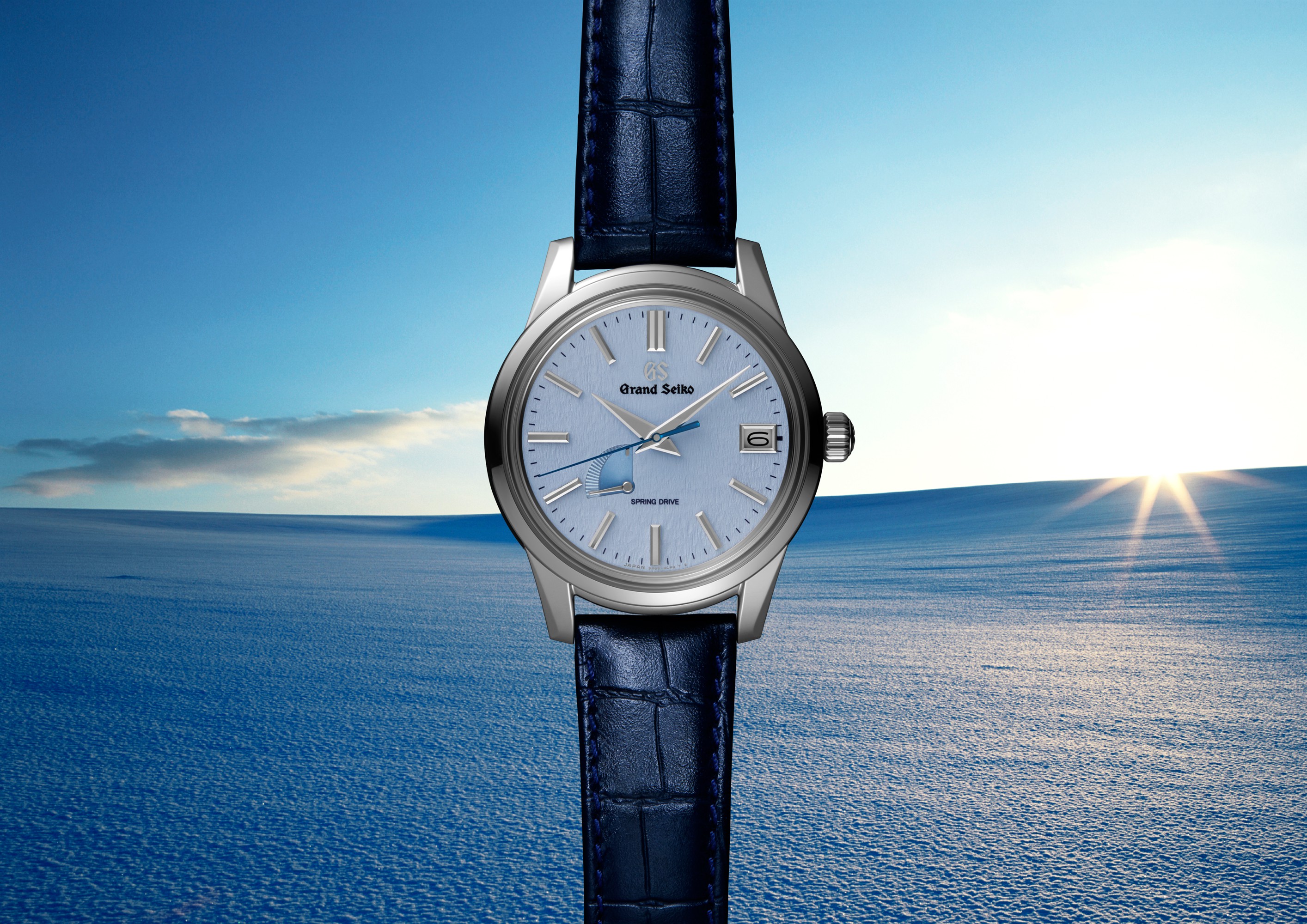 Elegance Collection
Blue skies and driven snow
In the Shinshu area of Japan, winter has its own special beauty. During the Shōkan "sekki" or season, the lakes are covered with ice, the air is sharp and dry and the sky takes on a deep blue hue that colors the snow that covers the mountains.
The magic of Shinshu in Shōkan is captured in this dial, which has the rich texture of driven snow and a unique blue tone. Like every Spring Drive Grand Seiko watch, this "Blue Snowflake" reflects the landscape around the facility where it was created and reveals another aspect of the nature of time.
SBGA407
Elegance Collection
Rp 84.100.000
Available at the Grand Seiko Boutiques and Grand Seiko Salons
Model dial "Snowflake biru" Spring Drive
The Snowflake dial digunakan untuk pertama kalinya pada tahun 2005 diwarnai dengan biru pucat dengan gambar salju dari Shinshu Tonton Studio, tempat kelahiran Spring Drive.
Ini telah berhasil mewujudkan ide seorang desainer mengungkapkan keindahan Shinshu"&" pada dial, dan ditandai dengan tekstur yang menunjukkan permukaan salju kasar, yang disebabkan oleh dingin yang parah.
The mewujudkan desain elegan klasik murni dengan kristal safir berbentuk kotak, Zaratsu dipoles lugs, dan detik tangan baja biru meleng"&"kapi Snowflake cepat.
Ini memiliki cadangan daya maksimum 72 jam (3 hari), dan indikator cadangan daya pada bagian kiri bawah dial menunjukkan jumlah cadangan.
Pemakai dari jam tangan ini dapat menikmati pandangan yang jelas dari gerakan melalui tembus ka"&"sus belakang.
Exterior
Eksterior:
Besi tahan karat
Case back:
Bagian belakang casing tembus pandang
Case belakang dengan 6 sekrup
Materi kaca:
Safir berbentuk kotak
Coating kaca:
Lapisan anti-reflektif di permukaan bagian dalam
Ukuran case:
Diameter 40.2mm Membujur 48.5mm Ketebalan 12.8mm
Band width:
19mm
Bahan Band:
Kulit buaya
jenis Genggam:
Gesper tiga kali lipat dengan pelepas tombol tekan
Functions
Tahan air:
10 batang
Resistensi magnetik:
4,800 A/m
Rincian lainnya / Fitur:

30 permata
Tampilan cadangan daya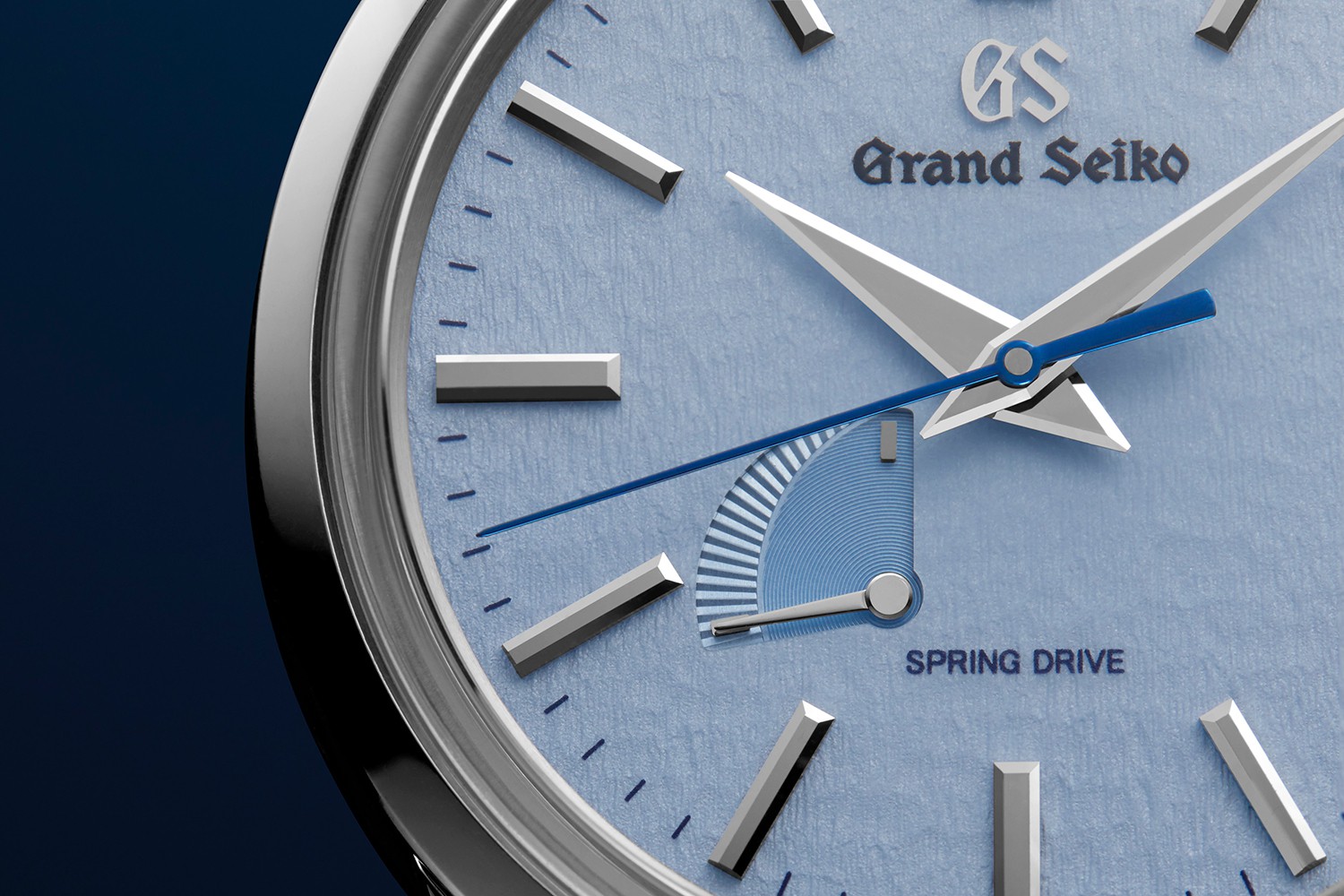 Light and Shadow
To wear a Grand Seiko watch is to enjoy an ever-changing visual treat. At every different angle, the dial offers a new surprise. Sometimes the delicate fan-shaped power reserve indicator catches the eye while, at others, it is the way that the light reflects brilliantly off the razor-sharp edges of the indexes that demands your attention. And all the time, light and shadow interact to allow the different color shades to create a symphony in blue. Some call this watch the "Skyflake" because of the way the dial's snow-textured surface reflects the blue of the winter sun.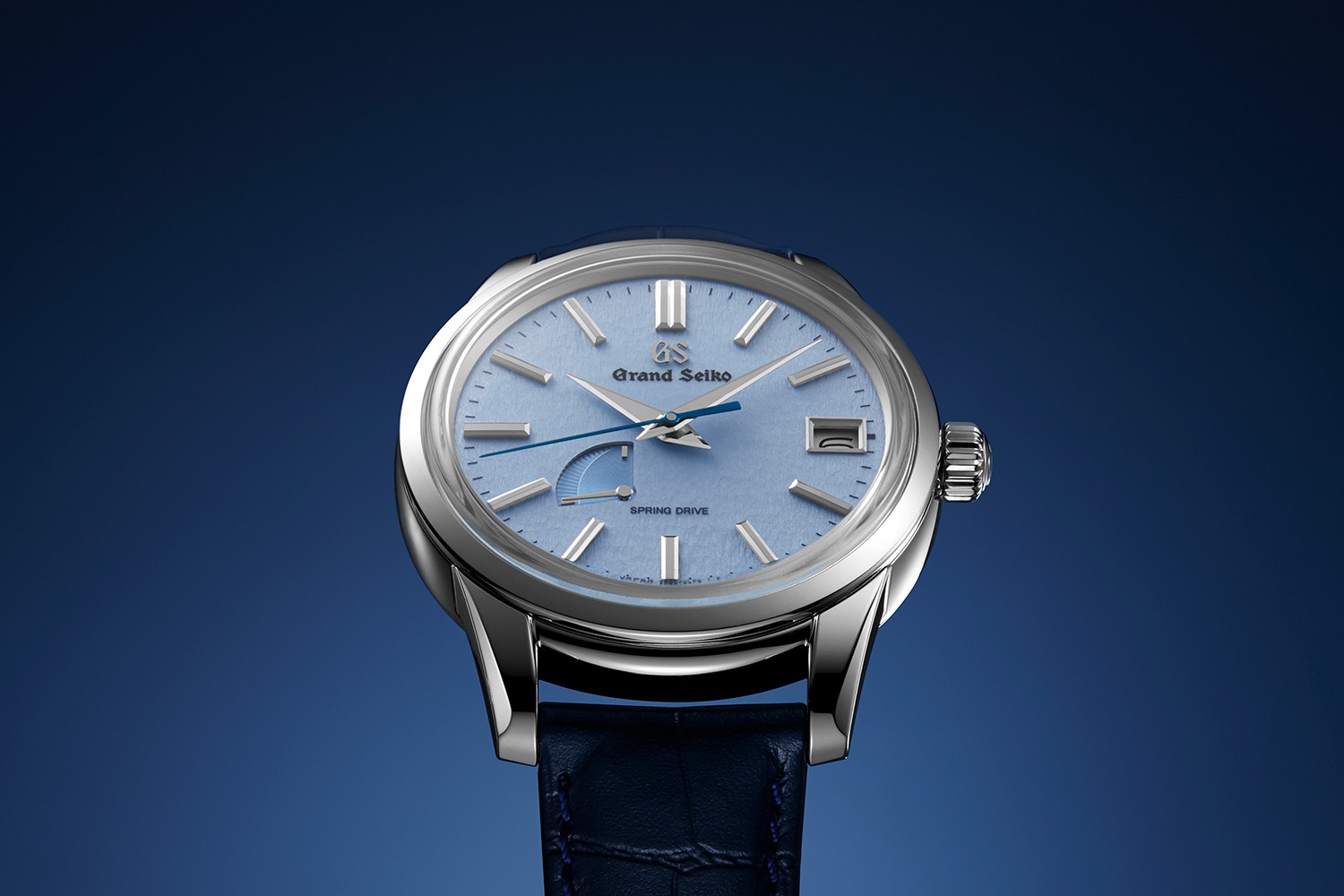 Classic, modern and original.
At first glance, the shape of this Spring Drive watch is reassuringly traditional with its classic, contoured lines and yet….
Look more closely and a contemporary note becomes evident, thanks to the sharply cut, triangular outline to the lugs and the striking combination of mirror and hairline finishes. The Zaratsu polished surfaces are distortion-free and sharply edged to further heighten the modern feel. And then the eye rests on the deeply textured "Snowflake" dial. A true original.
Caliber 9R65
The 9R65 caliber uses sophisticated modern technology coupled with the skilled hand of a master craftsman for the finest adjustments and highest precision possible, highlighting the seamless passage of time with a Spring Drive movement.