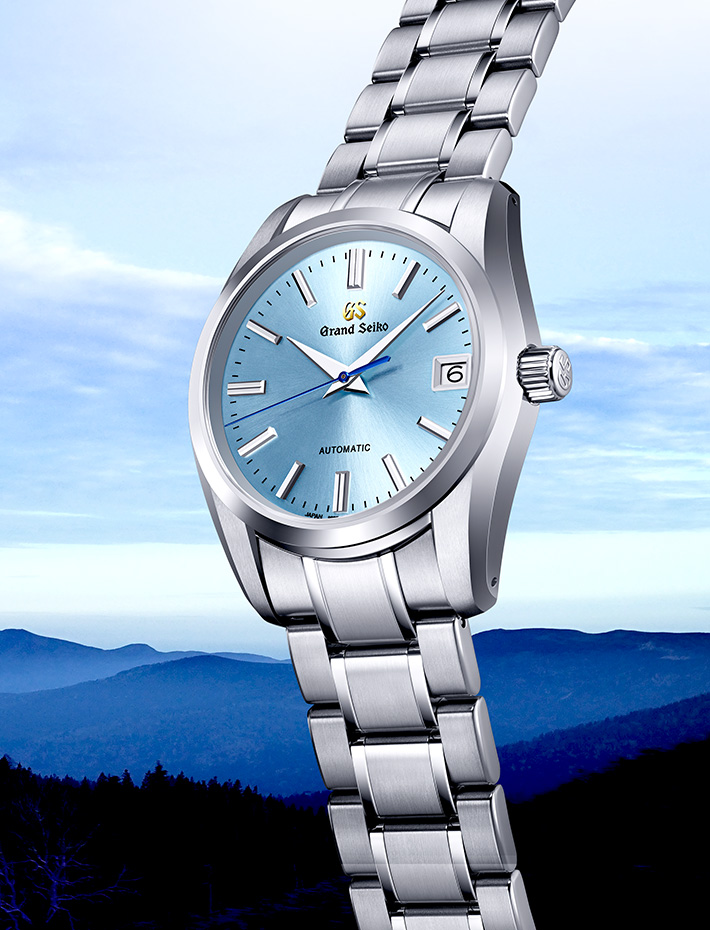 Caliber 9S 25th anniversary limited model
SBGR325
Édition limitée 1,200 Pièces
Caliber 9S 25th anniversary limited edition
SBGR325
Heritage Collection
As Caliber 9S turns 25, a new limited edition channels the wondrous sky above Mt. Iwate.
As the new millennium was approaching, a new mechanical movement arrived at Grand Seiko. The first model to be powered by the revolutionary 9S caliber of 1998 was the SBGR001, a watch that embodied all the traditions and innovations that the Japanese watchmaker had accumulated since the first Grand Seiko in 1960.
To mark 25 years of this landmark caliber, Grand Seiko has created a limited edition that pays tribute to a critical chapter in its history and its technical progression. The new SBGR325 symbolizes the evolution of the 9S family over its quarter-century lifespan. Through its discrete form and its high precision, it channels the very first 9S-powered watch and instantly calls to mind the early days of the revolutionary automatic caliber inside.
The watch's sky-blue dial evokes the daytime sky as seen from the top of Mt. Iwate, transporting wearers to Iwate Prefecture, the home of Grand Seiko mechanical watchmaking and the place where 9S movements are made.
The see-through case back reveals an equally beautiful oscillating weight in Grand Seiko Blue whose eye-catching appearance was achieved through anodic oxidation. It winds the caliber 9S65 and enables the limited edition to run for 72 hours between winding and wear. Created by the skilled artisans of the Grand Seiko Studio Shizukuishi, the new 9S 25th anniversary limited edition measures 37.0 mm, the same diameter as the SBGR001 that introduced the world to the 9S family of calibers.
Exterior
| | |
| --- | --- |
| extérieur: | Acier inoxydable |
| Case back: | See-through & Screw case back |
| Composition du verre: | Saphir bombé extérieur et incurvé intérieur |
| Revêtement en verre: | Revêtement anti-reflet sur la surface interne |
| Dimension du boîtier: | Diamètre 37.0mm Lug-to-lug 44.6mm Épaisseur 13.3mm |
| Band width: | 19mm |
| Type de boucle: | Fermoir à boucle déployante avec ouverture par bouton-poussoir |
| Périmètre du bracelet: | 192mm |
Movement
Calibre:
9S65 Manuels d'utilisation
Type de mouvement:
Automatique avec fonction de remontage manuel
Réserve de marche:
Environ 72 heures (3 jours)
Précision:
- 3 à + 5 secondes par jour

Mean daily rate is a mean value of daily rates in a condition where the movement before assembly in a case is measured in six positions in a fixed manner under artificially controlled environment for 12 days.
Functions
Étanchéité:
10 bar
Résistance magnétique:
4,800 A/m
Poids:
140 g
Autres détails / Caractéristiques:

« ÉDITION LIMITÉE » inscrit sur le fond de boîtier
Numéro de série gravé sur le fond de boîtier
35 rubis