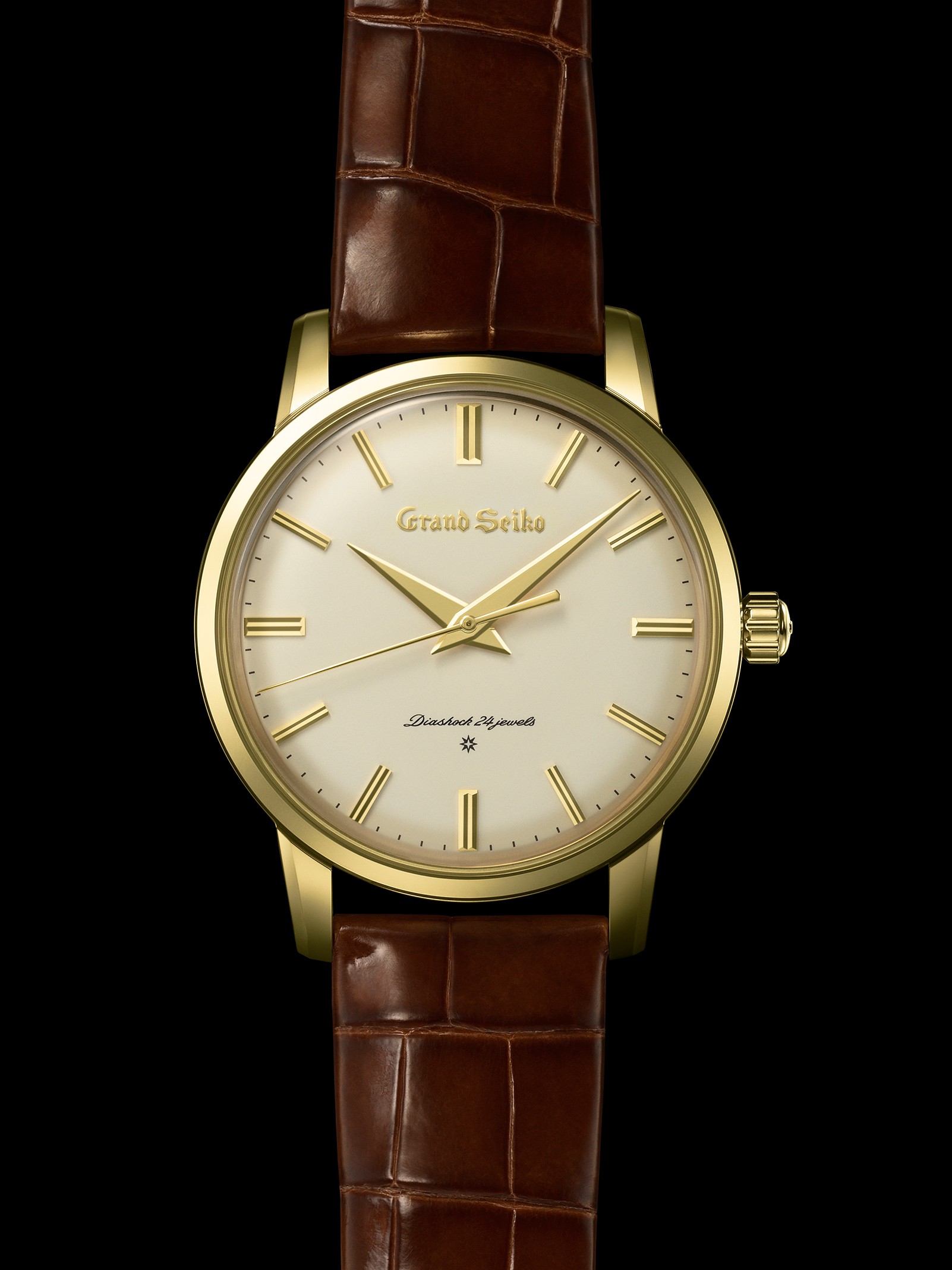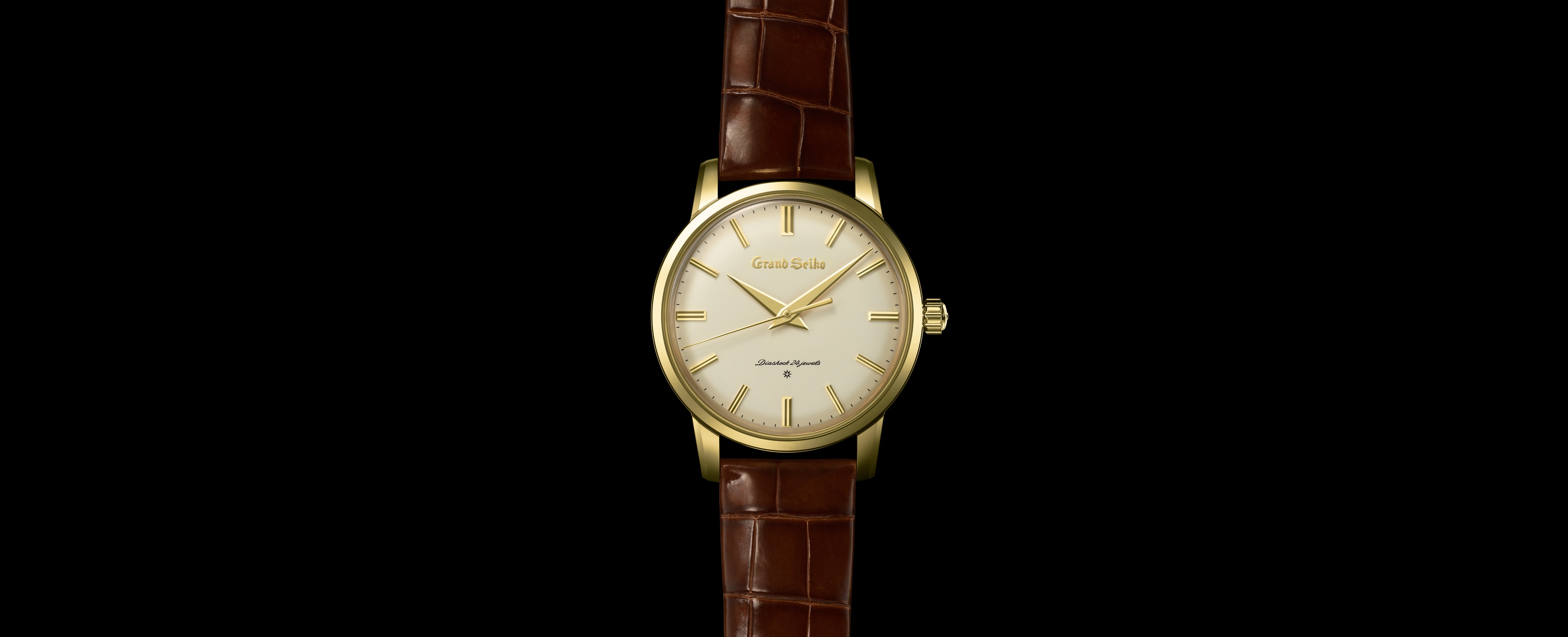 Re-creations of the first Grand Seiko
SBGW258
The first Grand Seiko watch, faithfully re-created with an eye to the future
2020 is a special year for Grand Seiko as it is the 60th anniversary of its creation. The date was December 18, 1960. For some time, a determined team in Seiko's Suwa facility in central Japan had been working on the creation of a watch that would be as precise, durable, comfortable and beautiful as humanly possible. On that day, the result of all their efforts was released. It was a watch with a 14k gold filled case and a slim movement whose precision met the highest international standard of the time. Such was the level of their achievement that it was decided to call the watch Grand Seiko. Now, in this special year, a new re-creation of the first Grand Seiko watch from 1960 takes its permanent place in the collection.
SBGW258
Elegance Collection
EUR 27.000,00
Available at the Grand Seiko Boutiques
Grand Seiko celebra il 60° anniversario del brand con una speciale rivisitazione dell'originale orologio del 1960
Il 2020 è un anno speciale per Grand Seiko perché si celebra il 60° anniversario della sua creazione.
All'interno dello studio orologiero Seiko di Suwa, nel Giappone centrale, un team dedicato ha lavorato per anni, con ostinazione e determinazione, alla creazione di un orologio che fosse il più possibile preciso, resistente, confortevole al polso e bello. Il 18 dicembre del 1960 il risultato di quegli sforzi è stato coronato con il lancio di un orologio dalla cassa in oro 14 carati ed equipaggiato con un movimento sottile, la cui precisione rispondeva agli standard internazionali più elevati di quel periodo. Quello storico segnatempo rappresentava una vetta d'eccellenza tale che fu battezzato Grand Seiko. Oggi, in questo anno speciale, una rivisitazione di quel primo Grand Seiko del 1960 entra a far parte della collezione.
La forma della cassa, il quadrante e le lancette appena curvati sono assolutamente fedeli all'originale del 1960, mentre il fondello del segnatempo attuale è di zaffiro per rivelare la superba finitura del movimento. In linea con l'estetica moderna, il diametro della cassa è stato ampliato da 35 a 38 mm, e la fibbia deployante rende l'orologio più facile da indossare.
La cassa e le lancette delle ore sono in oro giallo 18 carati, come evidenziato dal simbolo a stella applicato sul quadrante.
Questo segnatempo sarà disponibile presso le Boutique Grand Seiko a partire da giugno 2020.
Esterno
| | |
| --- | --- |
| Esterno: | Oro giallo 18K |
| Fondello: | Fondello trasparente |
| Materiale del vetro: | Zaffiro a doppia curvatura |
| Rivestimento vetro: | Rivestimento anti-riflesso sulla superficie interna |
| Dimensione della cassa: | Diametro 38.0mm Lug-to-lug 45.8mm Spessore 10.9mm |
| Larghezza cinturino: | 19mm |
| Materiale cinturino: | Pelle di coccodrillo |
| Tipo di chiusura: | Tripla chiusura pieghevole con rilascio a pulsante |
Movimento
| | |
| --- | --- |
| Codice calibro: | 9S64 Istruzioni |
| Riserva di carica: | Circa 72 ore (3 giorni) |
| Quando statico: | Da +5 a -3 secondi al giorno |
| Precisione con uso normale: | da +10 a -1 secondi al giorno |
Funzioni
Resistenza all'acqua:
Resistente agli spruzzi
Altri dettagli / Caratteristiche:

Chiusura in oro giallo 18K
24 rubini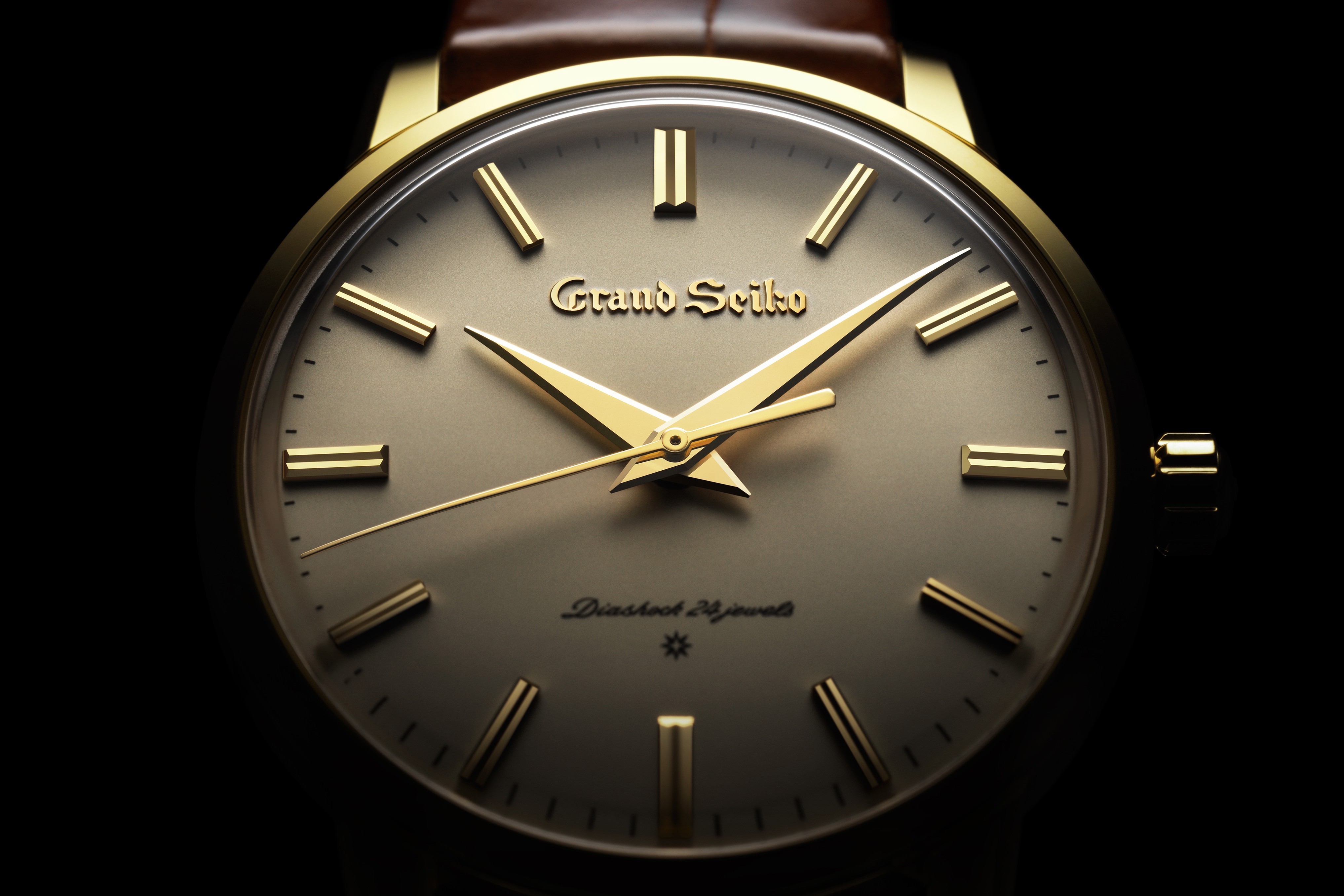 The 18k gold watch preserves tradition with sophistication.
18k yellow gold is used for this case, just as it was on the very first Grand Seiko. Its soft feel and sharply sculpted form show its heritage and the embossed Grand Seiko name is presented in a three-dimensional form that also reflects the original. The indexes are in 18k yellow gold and, just like on the platinum version, the SD (Special Dial) mark is located at the 6 o'clock position.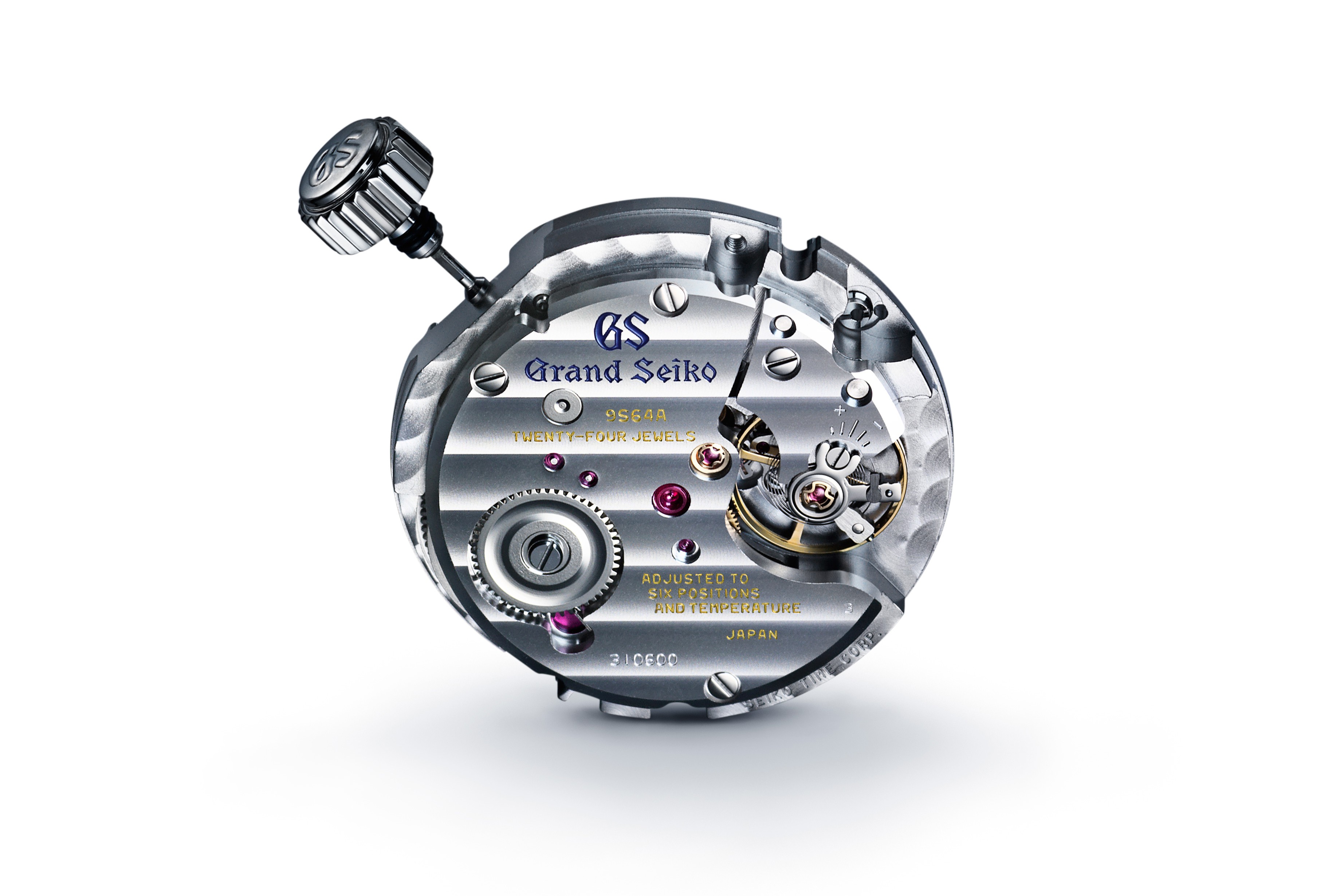 A sapphire case back reveals the beauty of the movement.
The beauty of Caliber 9S64 and its escapement shines through the sapphire case back. The movement has a power reserve of 72 hours and a precision rate of +5 to -3 seconds per day and is finished to perfection.
The birth of Grand Seiko, a high accuracy watch with a quiet, Japanese refinement
The first Grand Seiko born on December 18, 1960.
It was the determination to excel that brought about the birth of Grand Seiko in 1960. During its development and ever since, the idea that drove the designers and engineers was that Grand Seiko should be the 'ideal' watch with standards of precision, durability and beauty that would lead the world.