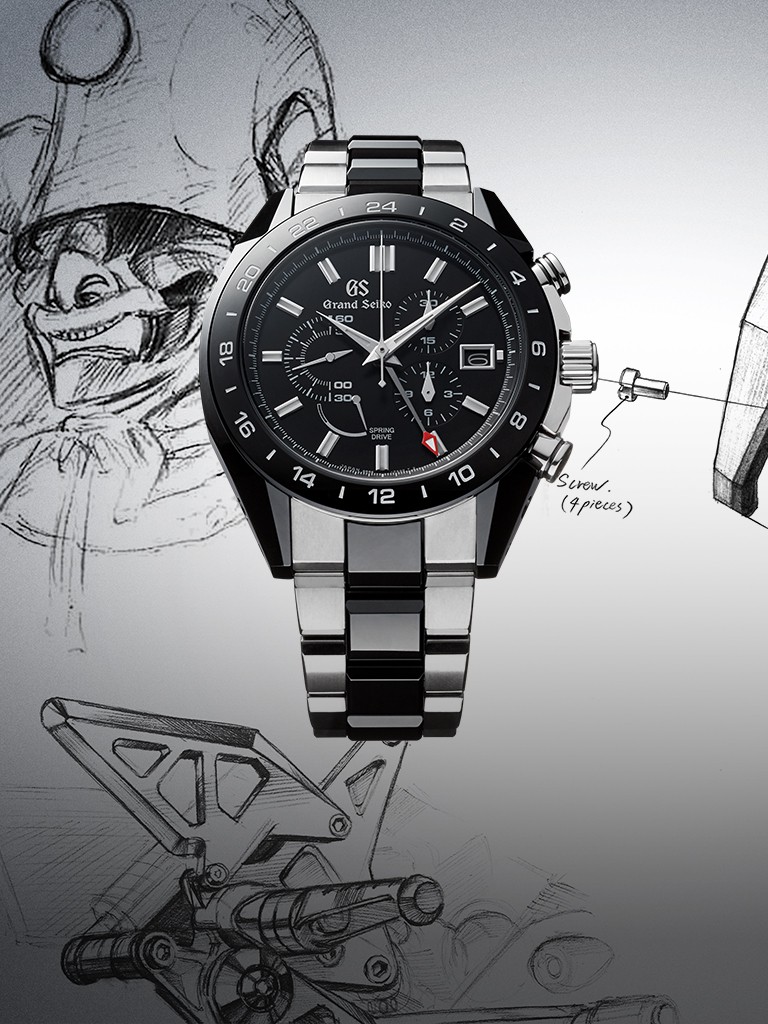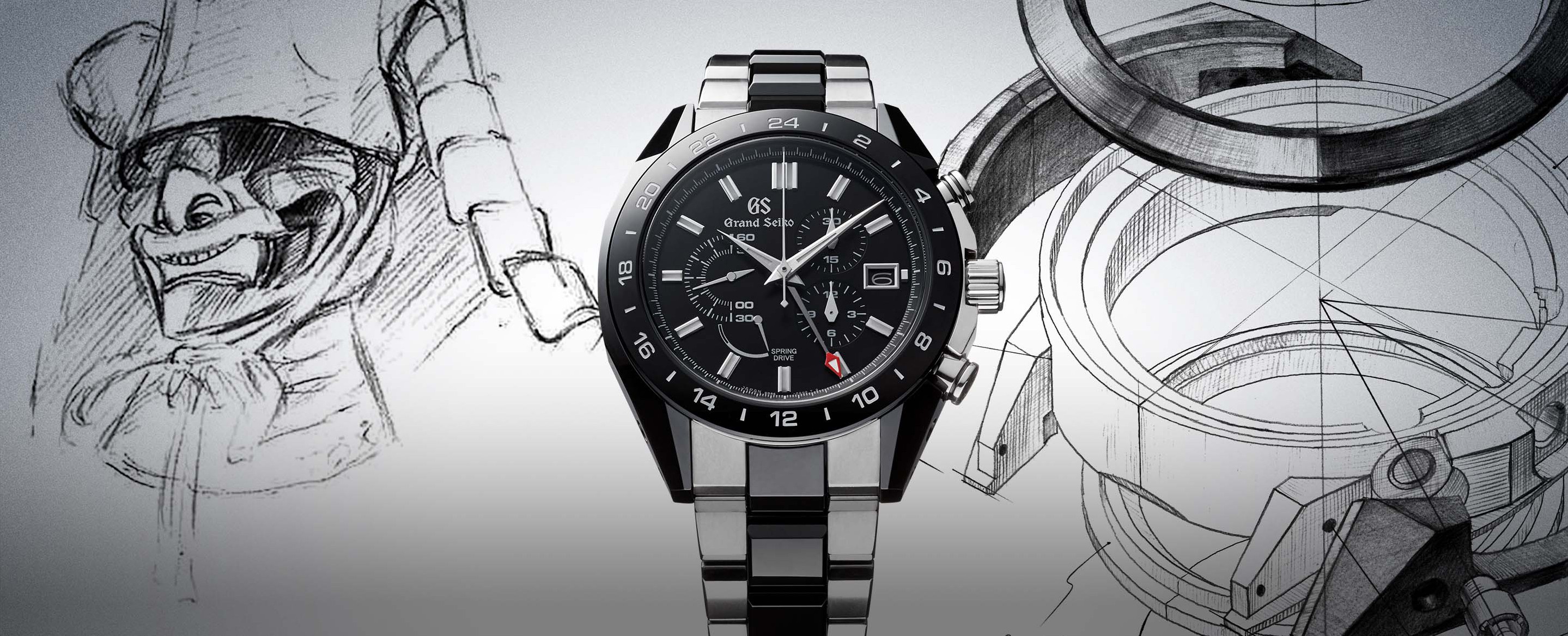 Combining ceramic and titanium
This Grand Seiko sport series uses ceramic in combination with titanium. The outer case and the center links of the bracelet are made of zirconia ceramic, a material that is seven times harder than stainless steel, so that the watch is virtually impervious to scratches. The inner case is of a high-intensity titanium that is both strong and light, so that the watch is perfect for active sports use. The beautifully crafted ceramic edges on the polyhedral shape are polished to a mirror finish which produces the intricate reflections that are one of the key characteristics of Grand Seiko.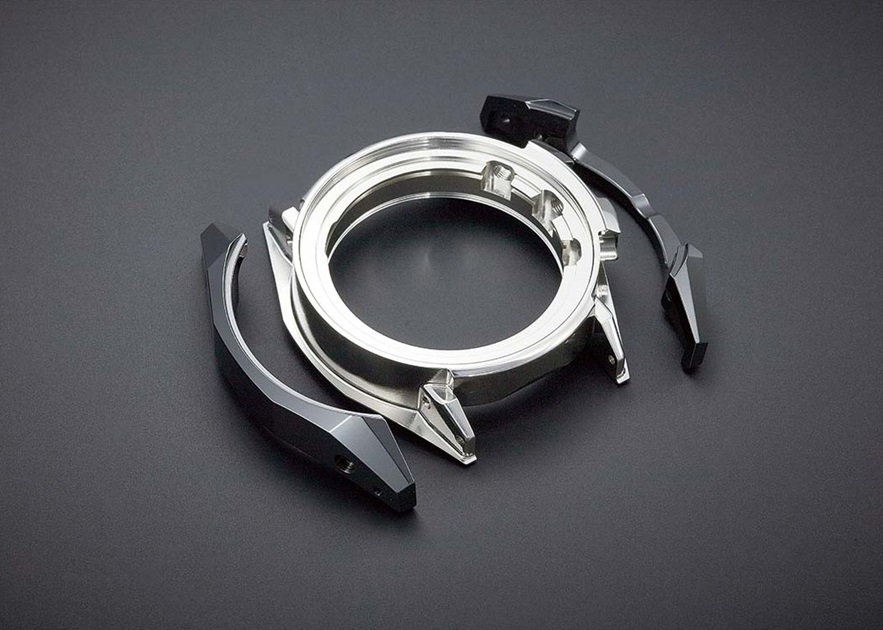 Titanium and ceramic in perfect harmony
The blend of zirconia ceramic and high-intensity titanium visually accentuates the two-layer structure of the case. The zirconia ceramic encloses and protects the titanium while creating a visual strength that is both reassuring and pleasing to the eye. The outer case also protects the crown and stopwatch buttons that are recessed within it.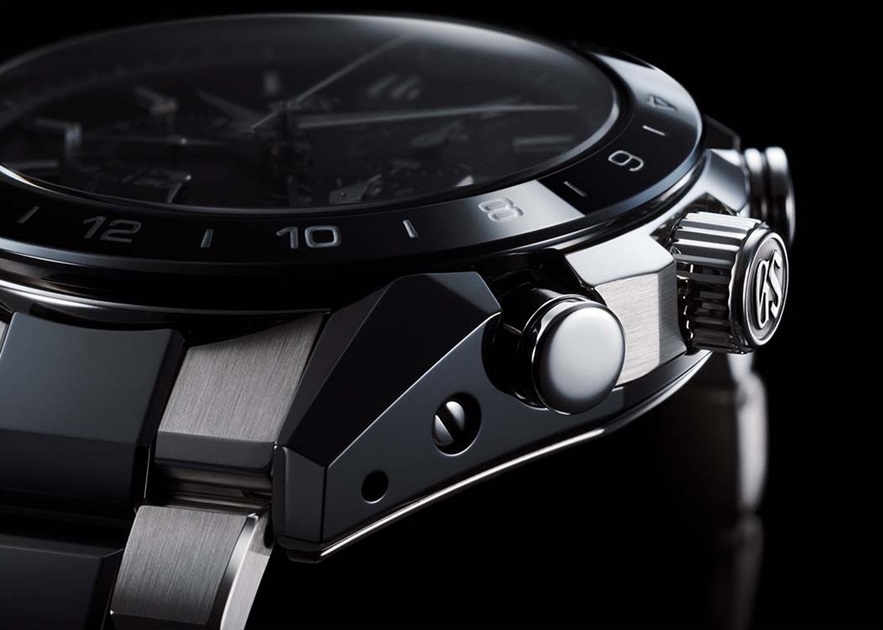 Light, strong and scratch resistant
Just as the case is made from a combination of ceramic and titanium, so also with the bracelet. Titanium and zirconia ceramic are both remarkable for their lightness, with the result that the case is 25% lighter than if it were made of stainless steel. Thanks to this, the watch fits comfortably on the
wrist despite its robustness, its size and its sport design. The center sections of the bracelet are made from the ceramic and are raised above the level of the rest of the bracelet so that they protect the titanium and so make the watch almost impervious to scratches. The use of these two advanced materials combines to keep the whole watch in pristine condition and to ensure its durability.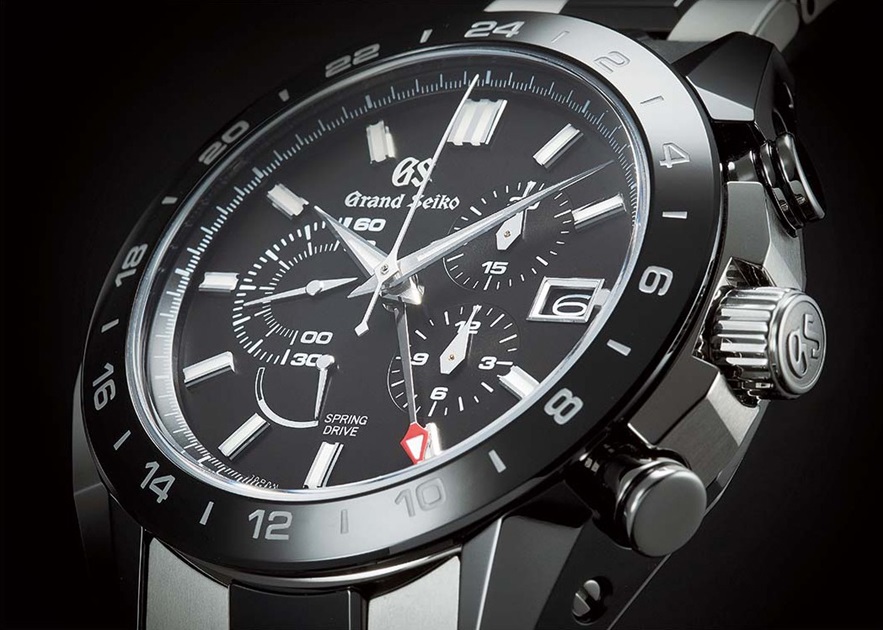 A dial designed for legibility
The minute and GMT hands enhance the visibility of the exact time by reaching all the way to the indexes. The hour and minute hands are colored, providing a stark contrast to the dial and so increasing the legibility of the time, even at a glance. For the same reason, the hour, minute and GMT hands carry Lumibrite, as do the indexes. The propeller-style seconds hand allows the wearer to read the number of seconds at a glance.