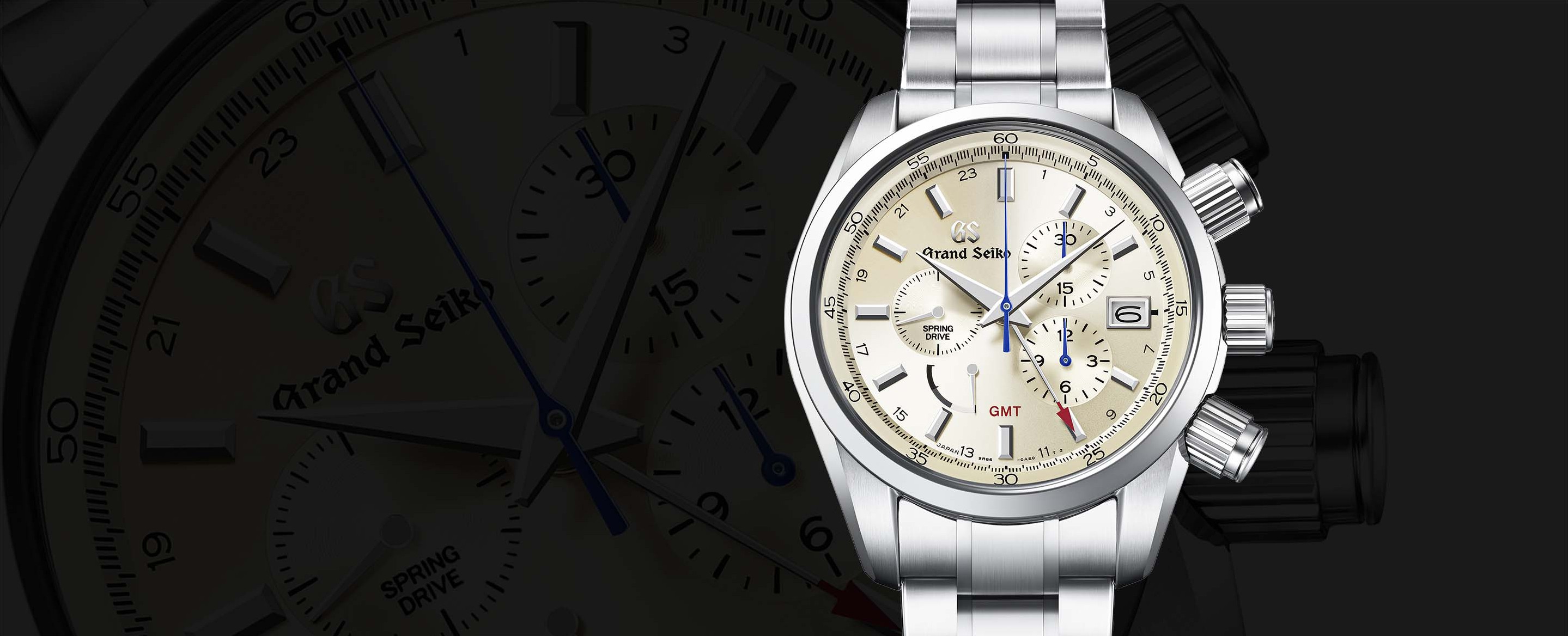 Perhaps the most precise spring-driven chronograph in the world
Spring Drive Caliber 9R86 may well be the world's most accurate spring-driven chronograph movement. It delivers a precision of ±15 seconds per month, or ±1 second per day and, equally importantly, measures elapsed time up to 12 hours to the same level of accuracy. Crucially, it measures time not to the nearest fraction of a second but exactly, thanks to the fact that the glide motion hands stop at the very instant that the button is pressed and not at the nearest 'tick'.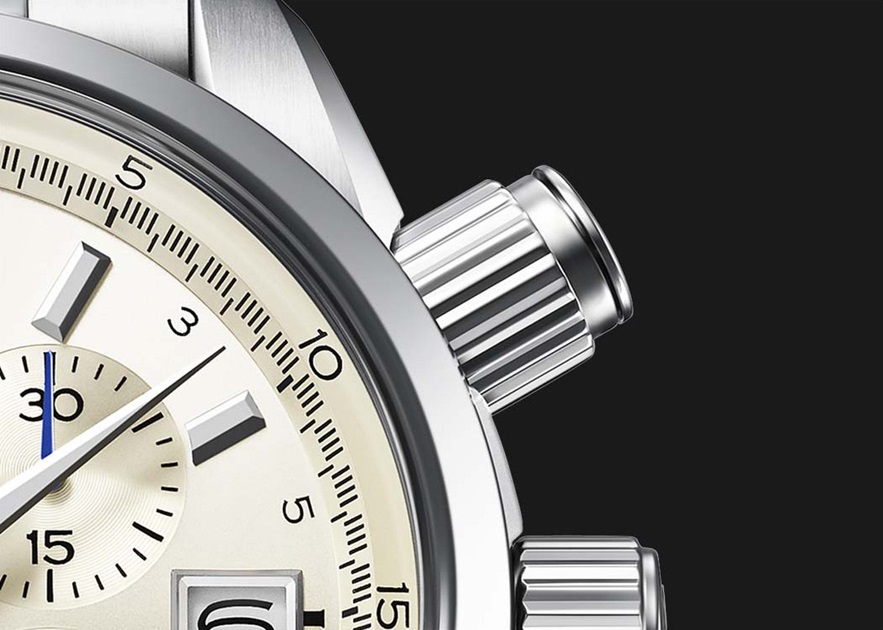 A precision chronograph in every respect
The chronograph pushers have a unique, two-stage construction. They have a 'ready' stage so that the chronograph can be armed by pressing the button half way. From the 'ready' stage, an accurate start is assured by a second pressing of the button. There is also a screw lock system on each one that prevents the chronograph being activated when it is not needed.
As the glide motion seconds hand measures time continuously, with no tick, the elapsed time can be read with great precision. When the stop button is pushed, the seconds hand stops immediately and exactly and not to the nearest tick as with all other spring-driven chronographs. The vertical clutch and column wheel ensure the precise operation of the chronograph function.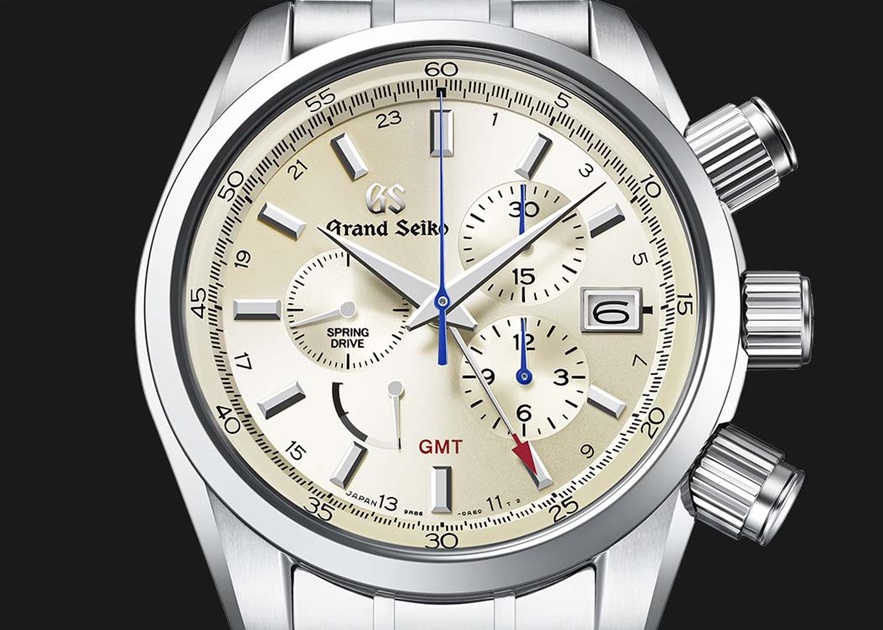 A chronograph that embodies fully the Grand Seiko aesthetic
With its 12-hour chronograph and GMT hand, this is truly a high function timepiece; indeed, it has no fewer than eight hands. Each one, however, is distinct in shape or color so that they are always easy to identify and to read. The legibility is further enhanced with a dual-curved sapphire crystal with anti-reflective coating.