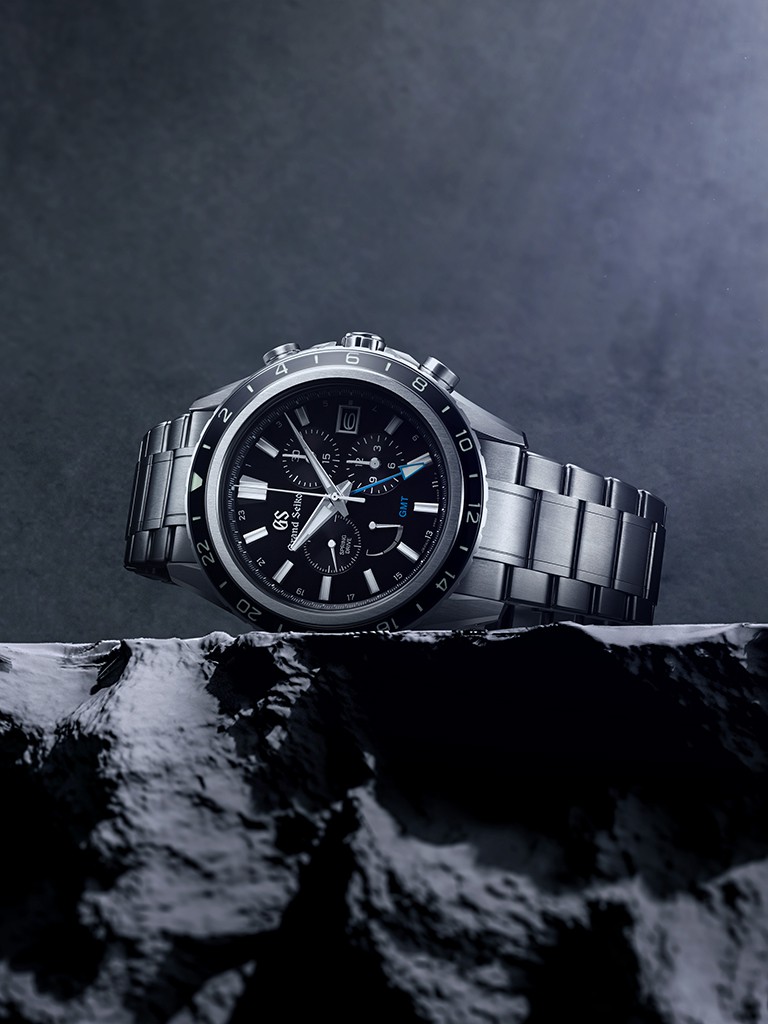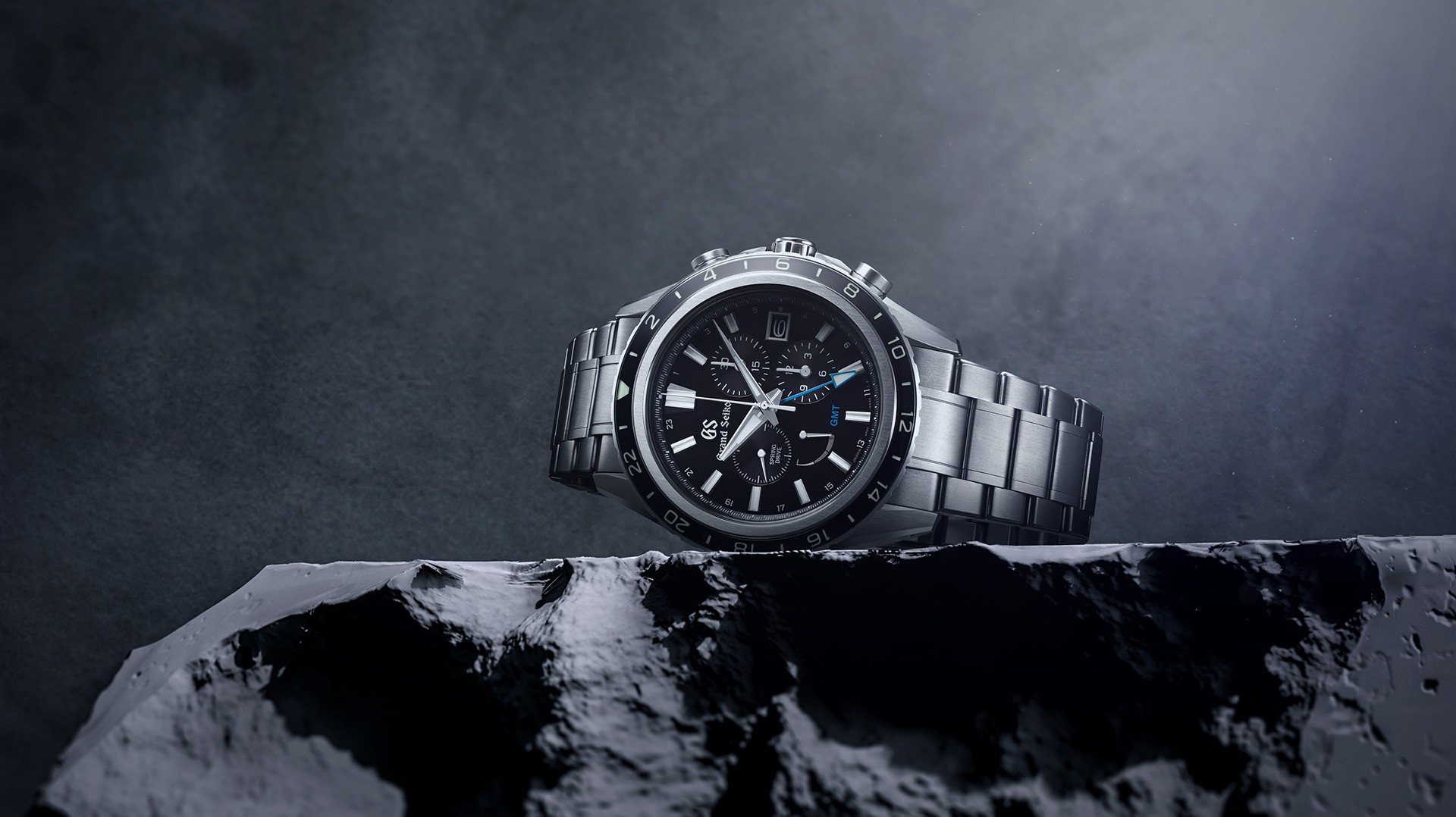 Evolution 9 Collection
A Spring Drive Chronograph of quiet authority
Grand Seiko Evolution 9 Collection Chronograph GMT
Powered by Caliber 9R86, this Spring Drive chronograph delivers state of the art precision in the measurement of time of day and elapsed time and yet has a quiet and refined aspect that belies its high functionality. The chronograph measures elapsed time up to 12 hours and the seconds hand moves in perfect, continuous and silent glide motion as it does so. The GMT hand allows time in another time zone to be shown exactly and the hour hand can be adjusted to a new zone without compromising the accuracy of the timekeeping. The case is in high intensity titanium, a material that is 30% lighter than steel and yet more impervious to scratches and corrosion. This is a chronograph of true authority.
Exterior
| | |
| --- | --- |
| Eksterior: | Titanium dengan intensitas tinggi |
| Case back: | See-through & Screw case back |
| Materi kaca: | Safir lengkung ganda |
| Coating kaca: | Lapisan anti-reflektif di permukaan bagian dalam |
| LumiBrite: | Lumibrite di tangan, indeks, dan bezel |
| Ukuran case: | Diameter 45.3mm Membujur 52.6mm Ketebalan 15.8mm |
| Band width: | 23mm |
| jenis Genggam: | Gesper tiga kali lipat dengan pelepas tombol tekan |
| Perimeter Band: | 197mm |
Functions
Tahan air:
10 batang
Resistensi magnetik:
4,800 A/m
Rincian lainnya / Fitur:

Bezel berputar
Kenop pemutar disekrup
Melawan reaksi alergi terhadap logam
50 permata
Jarum 24 jam (fungsi tampilan waktu ganda)
Kronograf dengan 30 menit & 12 jam
Tampilan cadangan daya
Fungsi penyesuaian perbedaan waktu terkait kalender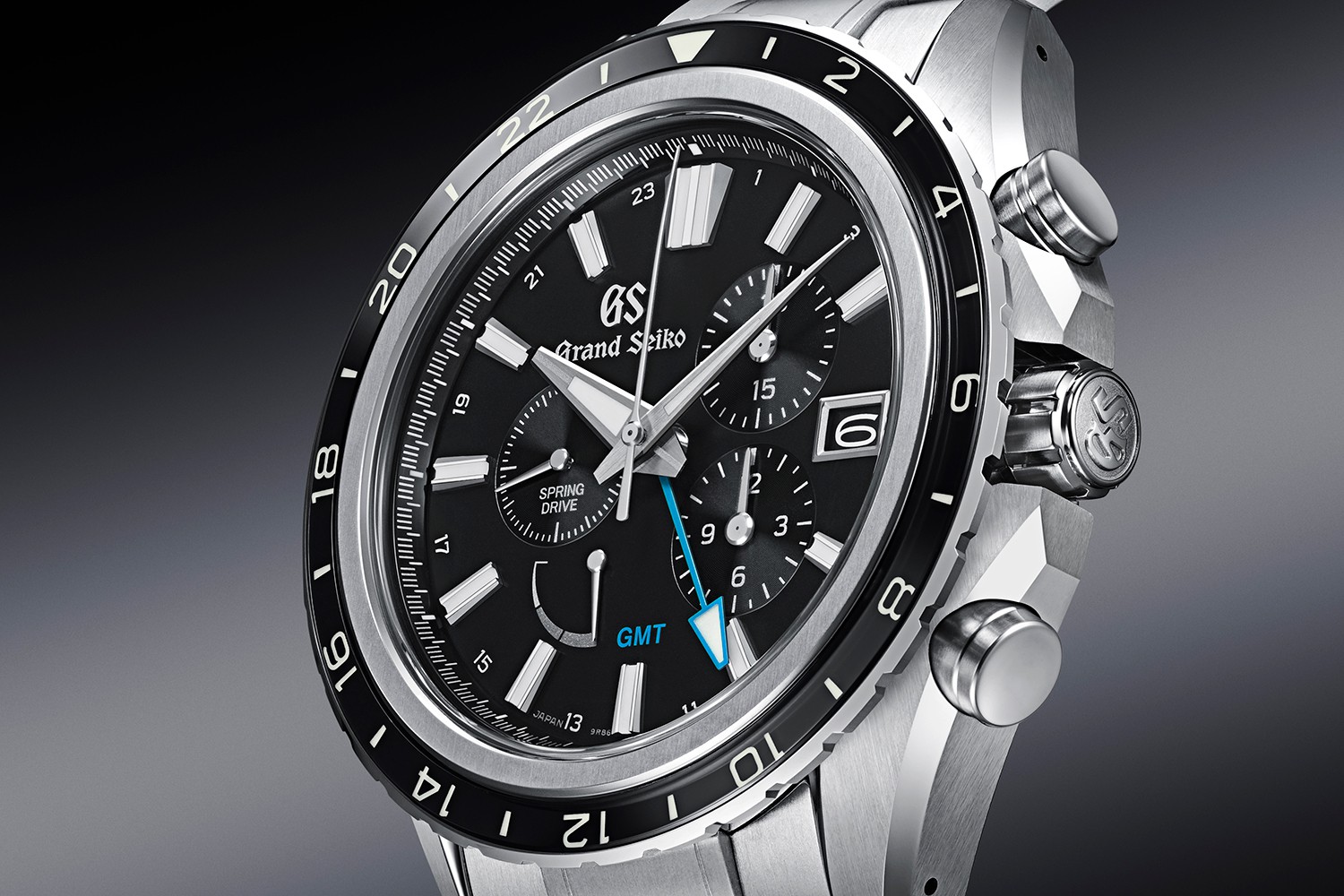 The Evolution 9 Style
In 2020, Grand Seiko introduced a new design philosophy called the Evolution 9 Style. It was based, of course, on the Grand Seiko Style which has always defined the design of all Grand Seiko watches and continues to do so. The Evolution 9 Style preserves the fundamentals of the Grand Seiko Style but adapts them for a new generation by setting new standards of legibility, comfort and beauty.
Ever since its creation in 1960, Grand Seiko has evolved continuously as new technologies, materials and ideas have opened up new design possibilities and the Evolution 9 Style is another step forward on this never-ending road. It was developed to further refine the aesthetics that have been at the heart of Grand Seiko from the start and to renew them for the years to come.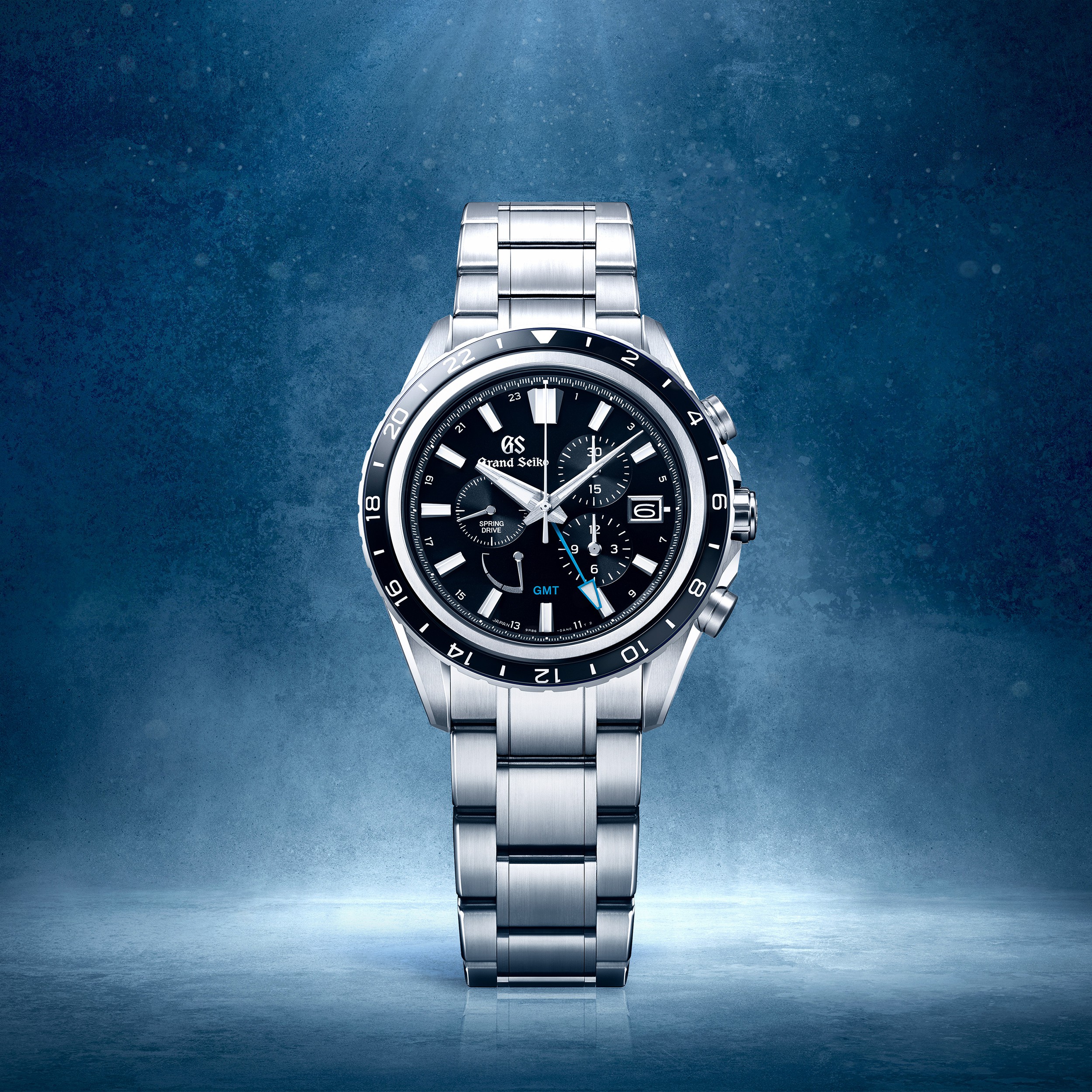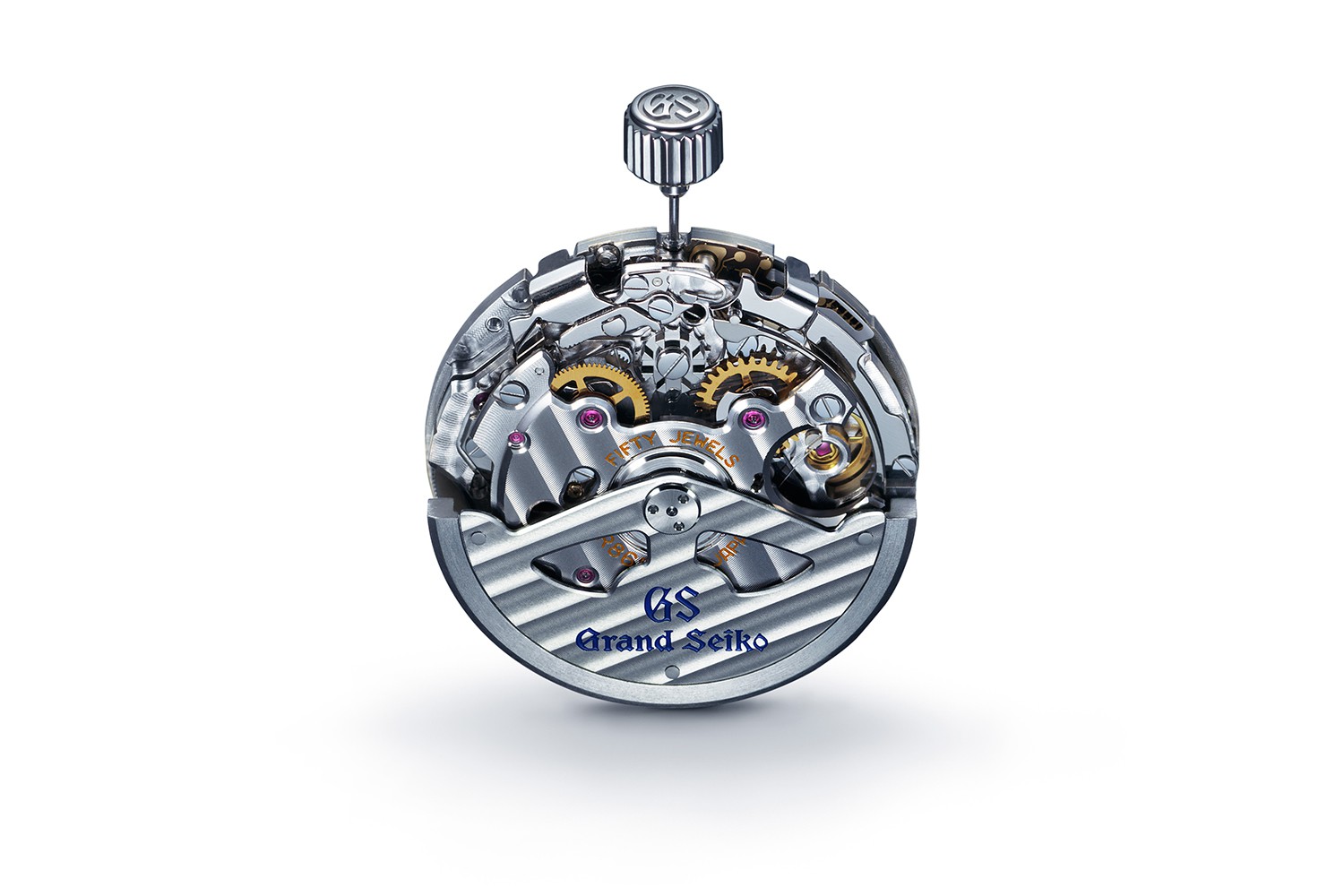 Caliber 9R86
Spring Drive is a unique watch technology. It generates energy like every other traditional mechanical watch but combines this with an electronic regulator to deliver a level of precision that no mechanical watch can match. The development of Spring Drive was possible because Grand Seiko is one of the very few manufacturers with mastery of both electronic and mechanical watchmaking.
The Spring Drive Chronograph Caliber 9R86 delivers high accuracy measurement of both time of day and elapsed time. It has a precision of ±15 seconds a month, or ±1 second a day and, equally importantly, measures elapsed time not to the nearest fraction of a second but exactly, thanks to the fact that the glide motion hands stop at the very instant that the button is pressed. The chronograph measures time for up to 12 hours.
The 72 hour power reserve is maintained even if the chronograph is in operation.