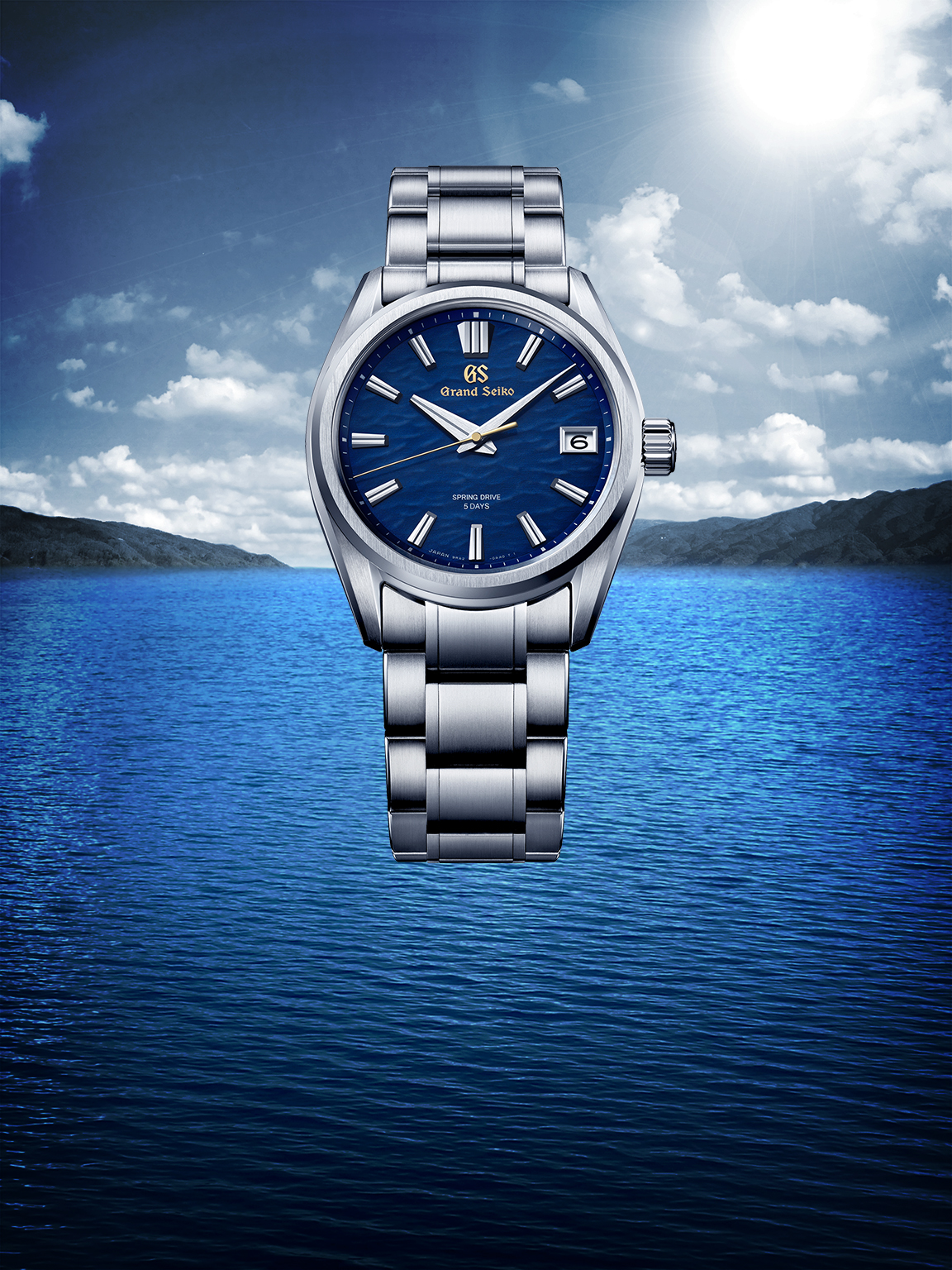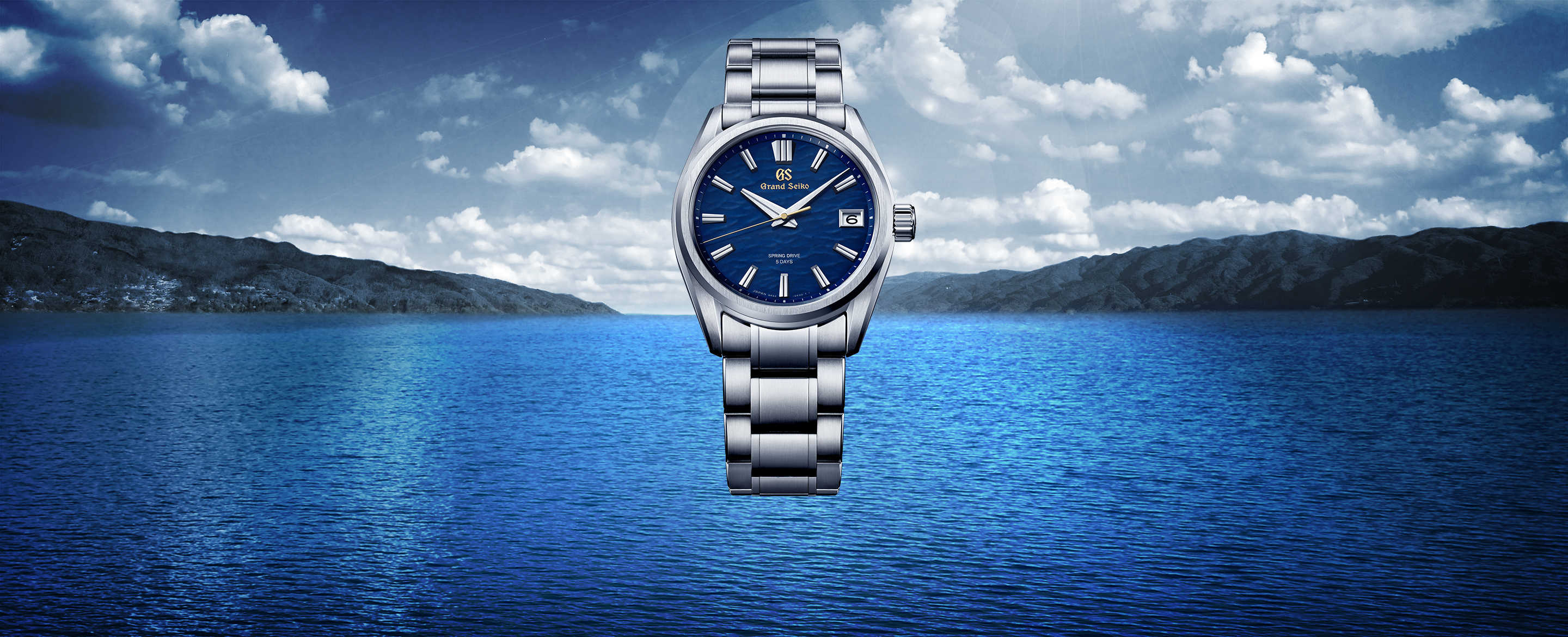 A new Grand Seiko creation inspired by
the serene blue waters of Lake Suwa
Time and Nature in perfect harmony.
A Grand Seiko Spring Drive limited edition celebrates the company's 140th anniversary.
Kintaro Hattori founded his company in 1881 and led it until his death at the age of 73 in 1934. His philosophy was that his company should be "Always one step ahead of the rest" and, while it was not created until 1960, nothing better expresses the power of his vision than Grand Seiko with its unique design, leading edge manufacturing and exquisite finishing.
Today, Grand Seiko commemorates the 140th anniversary of the foundation of Kintaro's company with a Spring Drive watch whose dial is inspired by the calm waters of Lake Suwa that lies close to the Shinshu Watch Studio where the watch is made.
Limited Edition 2,021 Stück
Seiko 140th Anniversary model
SLGA007
Evolution 9 Kollektion
9.100,00 EURO
Eine neue Grand Seiko Kreation, inspiriert vom ruhigen blauen Wasser des Suwa Sees
Das gemusterte Zifferblatt erinnert an die sanften Wogen der Oberfläche des Suwa-Sees, auch Minamo genannt. Das Zifferblatt spiegelt die Wellen des Sees wider, die in jedem Winkel, in dem das Zifferblatt ins Licht fällt, ein angenehmes Glitzern erzeugen. Der Sekundenzeiger und der Schriftzug Grand Seiko sind in Gold gehalten und erinnern an den Sonnenaufgang, der auf der Oberfläche des Sees schimmert.
Angetrieben wird die Uhr vom neuen Grand Seiko Spring Drive 5 Days Kaliber 9RA2, das alle Leistungsmerkmale des Spring Drive Kalibers 9RA5 übernommen hat. Die Gangreserveanzeige ist nun durch den Saphirglasboden sichtbar, durch den man die Schönheit der Verarbeitung des Uhrwerks beobachten kann.
Diese Gedenkuhr in limitierter Auflage bringt den ruhigen, aber starken Charakter von Grand Seiko perfekt zum Ausdruck. Die kräftigen Zeiger und die gerillten, markanten Indeces sorgen für perfekte Ablesbarkeit, die Zaratsu-polierte, verzerrungsfreie Hochglanzpolitur und die zarte Haarlinienpolitur wechseln sich ab und verleihen dem Gehäuse einen ruhigen und harmonischen Glanz. Das Gehäuse hat breite Anstöße und einen niedrigen Schwerpunkt, der dafür sorgt, dass die Uhr leicht und sicher am Handgelenk sitzt.
Exterior
| | |
| --- | --- |
| Äußeres: | Edelstahl |
| Gehäuseboden: | See-through & Screw case back |
| Material des Glases: | Doppelt gewölbtes Saphirglas |
| Glasbeschichtung: | Beschichtung zur Entspiegelung auf der Innenseite |
| Gehäusegröße: | Durchmesser 40.0mm Länge 47.6mm Höhe 11.8mm |
| Band width: | 22mm |
| Verschluss: | Sicherheitsfaltschließe |
| Der Umfang des Armbandes: | 190mm |
Functions
Wasserdichtigkeit:
10 bar Wasserdichtigkeit
Magnetischer Widerstand:
Magnetischer Widerstand
Gewicht:
176 g
Hinweise:

LIMITED EDITION auf dem Gehäuseboden
Seriennummer auf dem Gehäuseboden eingraviert
Verschraubte Krone
Power-Reserve-Funktion
Minamo. The quiet water surface of Lake Suwa.
The softly textured dial and the sharply edged hands and indexes. A perfect contrast.
The textured pattern of the dial evokes the gentle sway of the surface, or minamo, of Lake Suwa with ripples and shallow waves that create a pleasing sparkle at whichever angle the dial catches the light. In contrast, the seconds hand and Grand Seiko letters are sharply cut and their gold color echoes the morning sunrise shimmering on the lake's surface.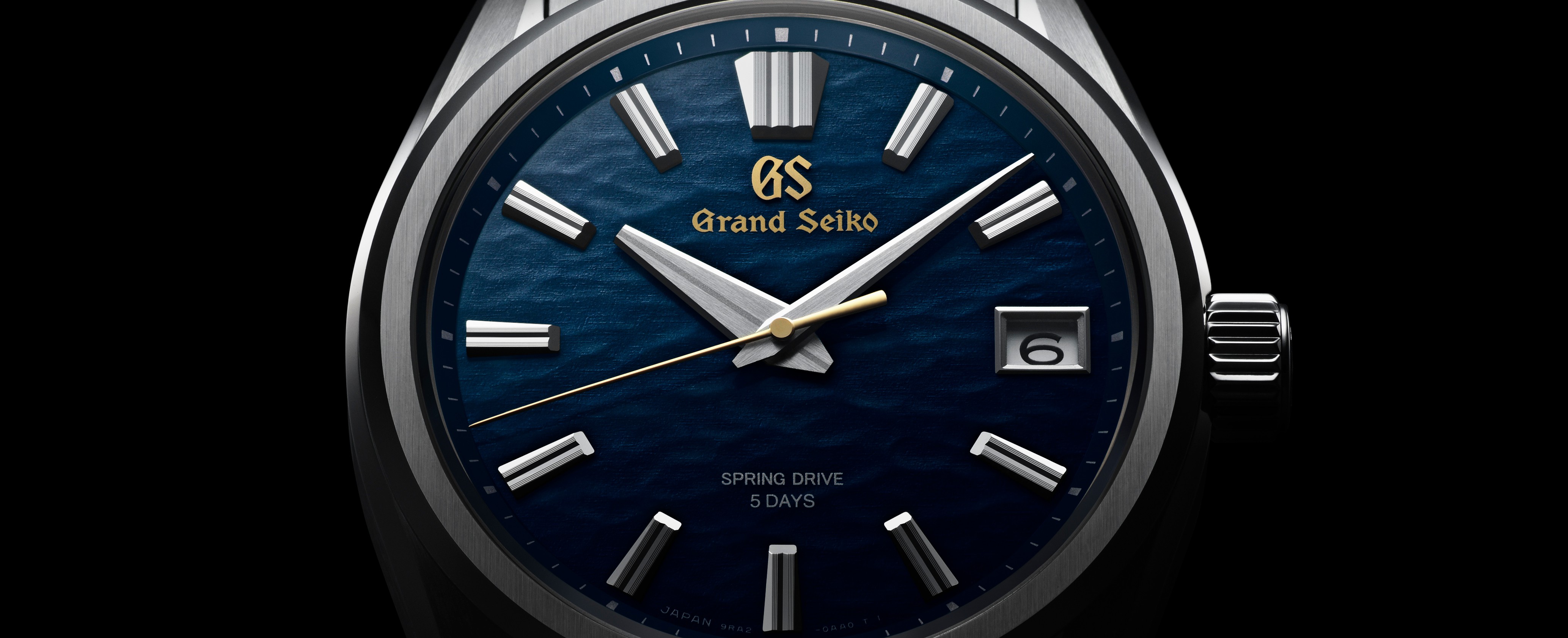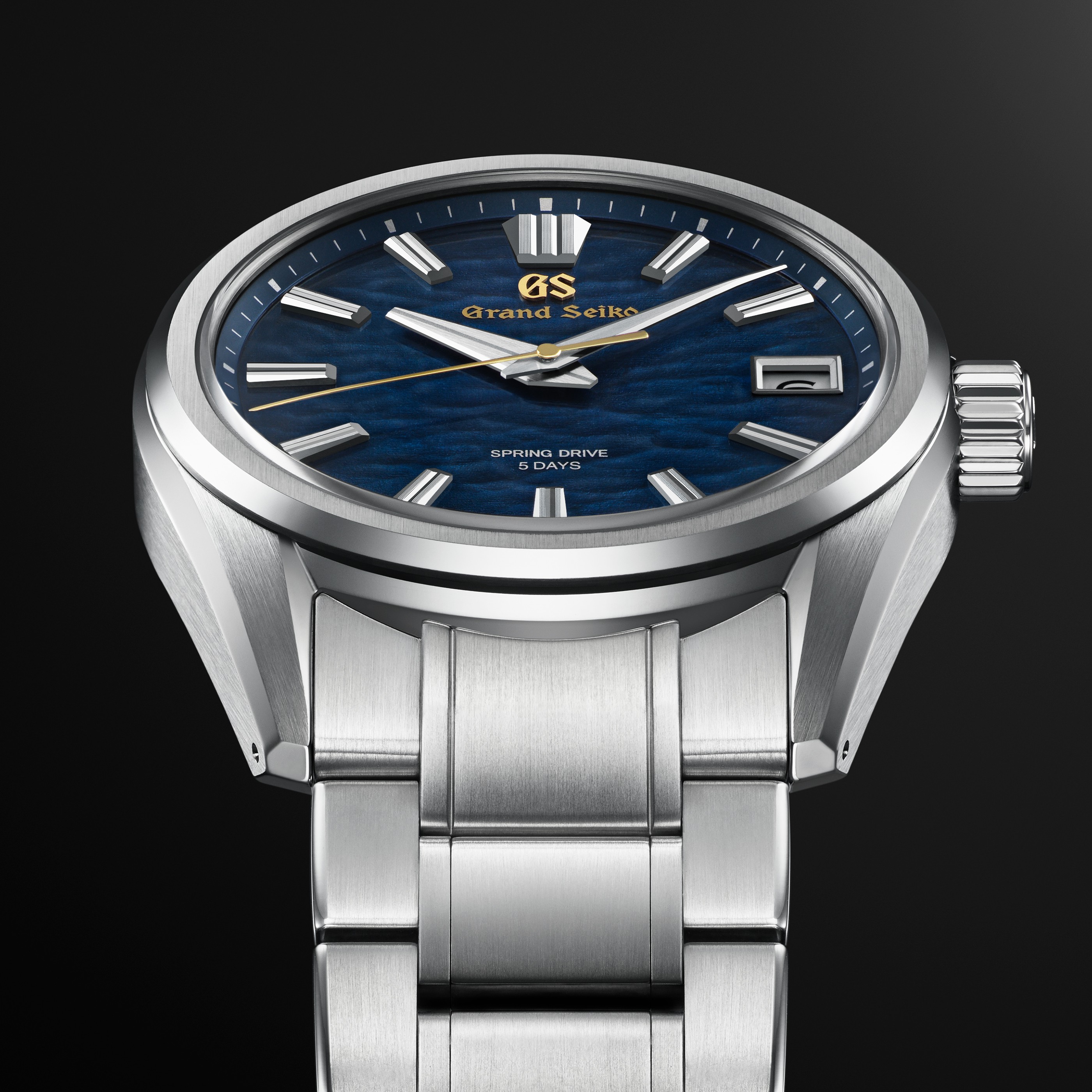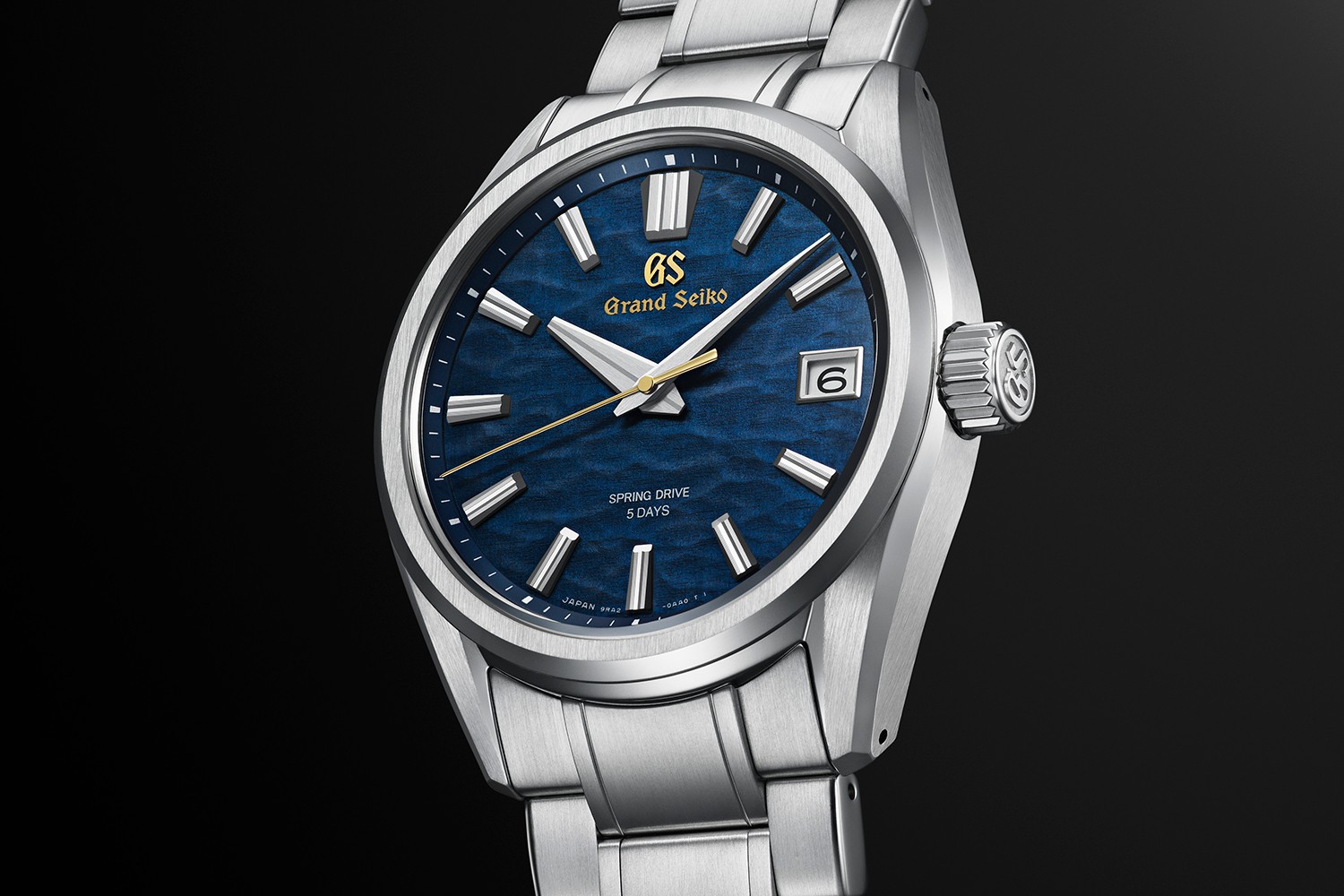 Quintessentially Grand Seiko
This commemorative limited edition watch perfectly expresses the quiet but strong character of Grand Seiko. Its powerful hands and grooved, prominent markers ensure perfect legibility, its Zaratsu polished, distortion-free mirror finish and delicate hairline finish alternate, giving the case a quiet and harmonious glow. The case has wide lugs and a low center of gravity that ensures that the watch sits easily and securely on the wrist.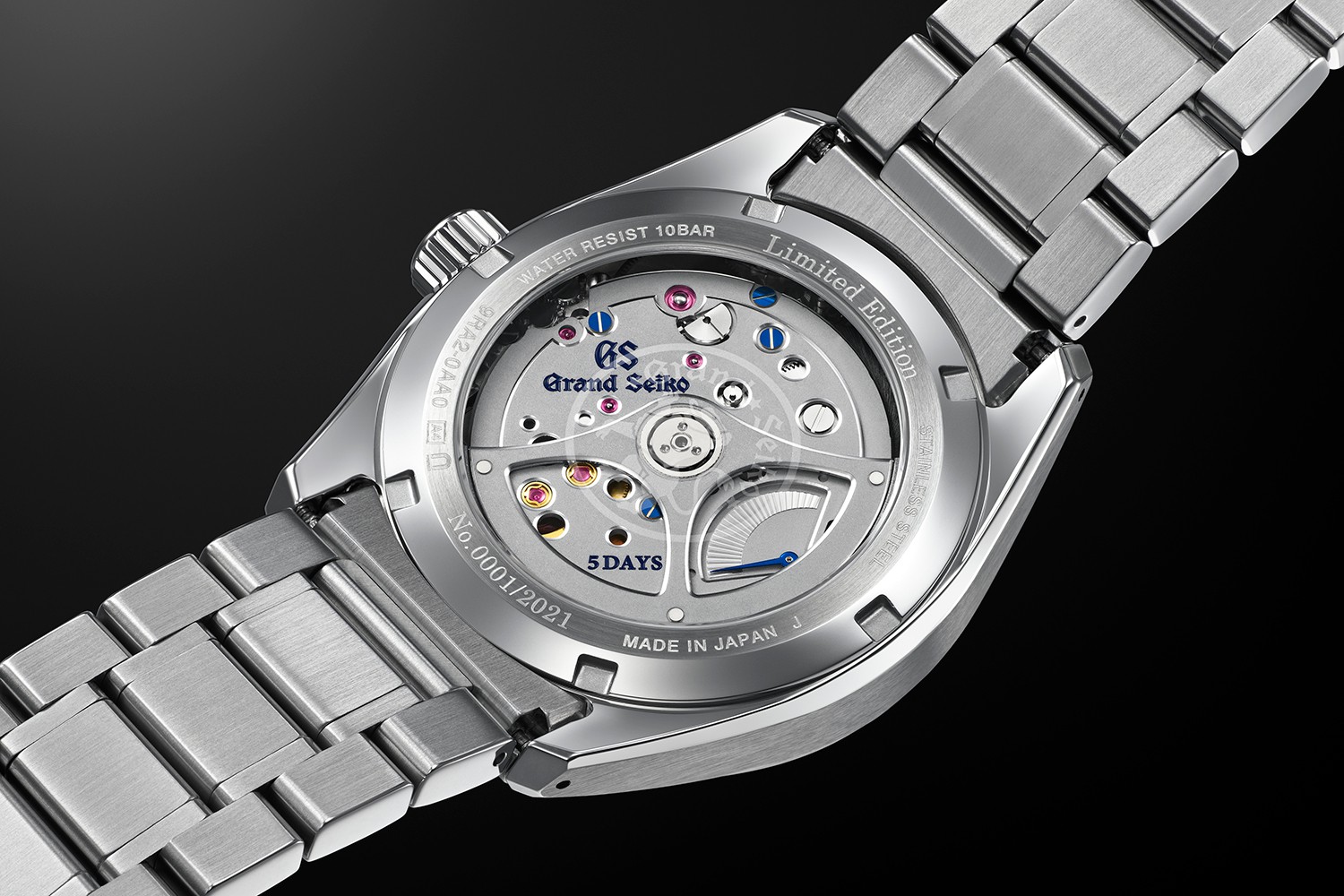 SLGA007 is powered by the Grand Seiko Spring Drive 5 Days Caliber 9RA2. The movement is equipped with an "Offset Magic Lever" to reduce its thickness and incorporates two barrels to provide up to 120 hours of power reserve.The beauty of the movement reveals the uniquely Japanese aesthetic for which Grand Seiko is renowned. The delicate texture of the movement's finish reflects the frost that winter brings to the forests in Shinshu where all Spring Drive watches are made. The bridge line and the edges of the screw holes are diamond cut to reflect the light from any angle and give the movement a quiet glow when seen through the sapphire case back.