Sebuah cadangan daya 3-hari dengan kualitas yang langgeng
menonton ini memiliki cadangan daya 3-hari dan menggabungkan di terbaru
pegas rambut teknologi dengan pelarian dikembangkan melalui MEMS
teknologi untuk mencapai akurasi yang tinggi dan stabilitas saat dikenakan.
Kelezatan, kekuatan dan keindahan gerakan "&"ini dapat menikmati pameran kasus kembali.
Exterior
Eksterior:
Besi tahan karat
Case back:
Bagian belakang casing tembus pandang
Case belakang dengan 6 sekrup
Materi kaca:
Safir berbentuk kotak
Coating kaca:
Lapisan anti-reflektif di permukaan bagian dalam
Ukuran case:
Diameter 37.3mm Membujur 44.3mm Ketebalan 11.6mm
Band width:
19mm
Bahan Band:
Kulit buaya
Movement
No. Kaliber:

9S64

Instruksi
gerakan Jenis:
Gulungan manual mekanis
cadangan daya:
Approx. 72 jam (3 hari)
Mean daily rate:
.+5 hingga -3 detik per hari

Mean daily rate is a mean value of daily rates in a condition where the movement before assembly in a case is measured in six positions in a fixed manner under artificially controlled environment for 12 days.

Akurasi penggunaan normal:
+10 hingga -1 detik per hari
Functions
| | |
| --- | --- |
| Tahan air: | Tahan Percikan |
| Resistensi magnetik: | 4,800 A/m |
| Rincian lainnya / Fitur: | |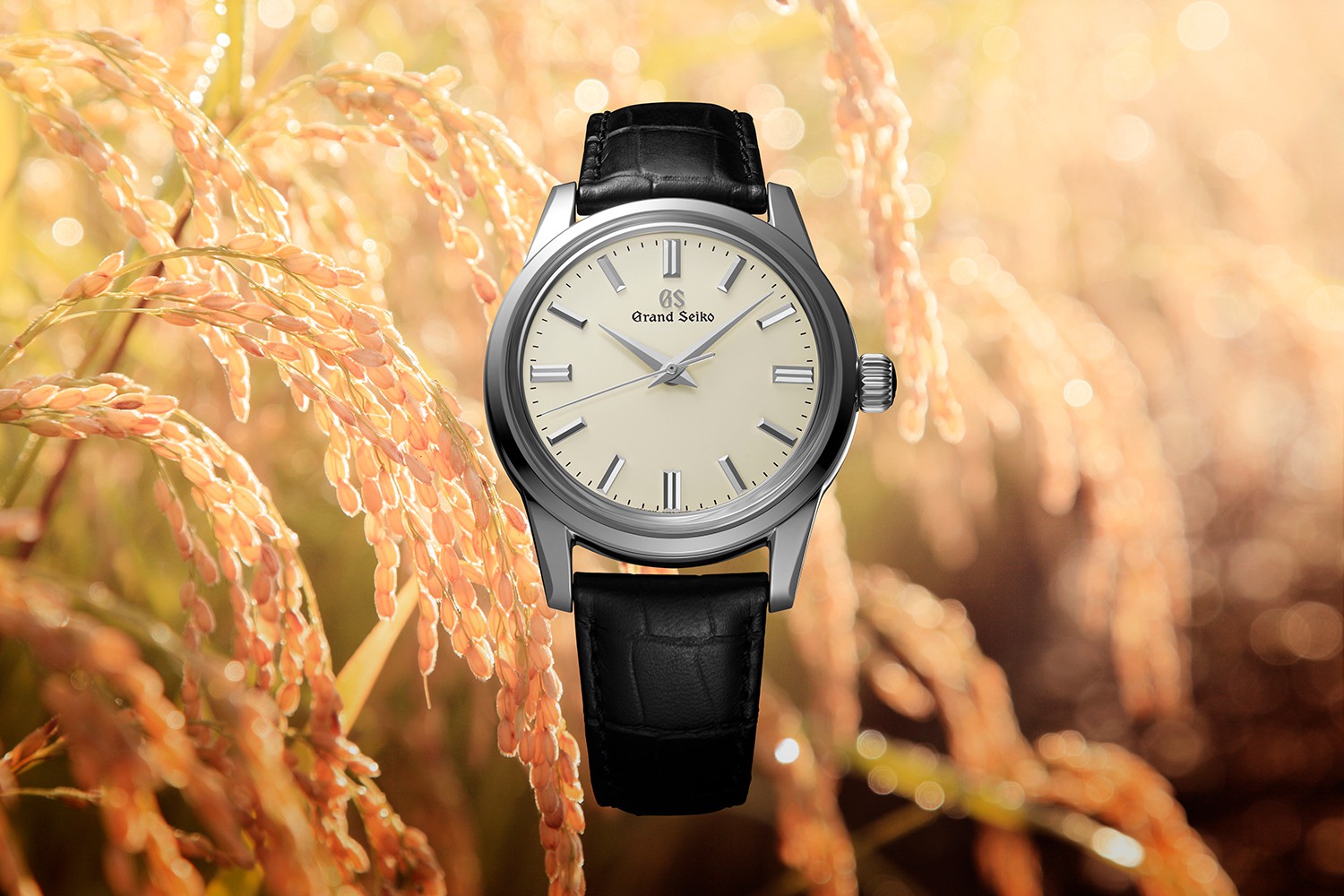 The natural beauty of time
Kanro is the "Sekki" or season in Japan that is the harbinger of winter. It falls in early October, when the rice is ready to be harvested before the cold sets in. The morning mist covers the plants in dew and a pale mist hangs lightly over the fields. All is mellow and calm. The dial of this Grand Seiko hand-winding timepiece is as pure and rich as the Autumn light. It is at one with nature.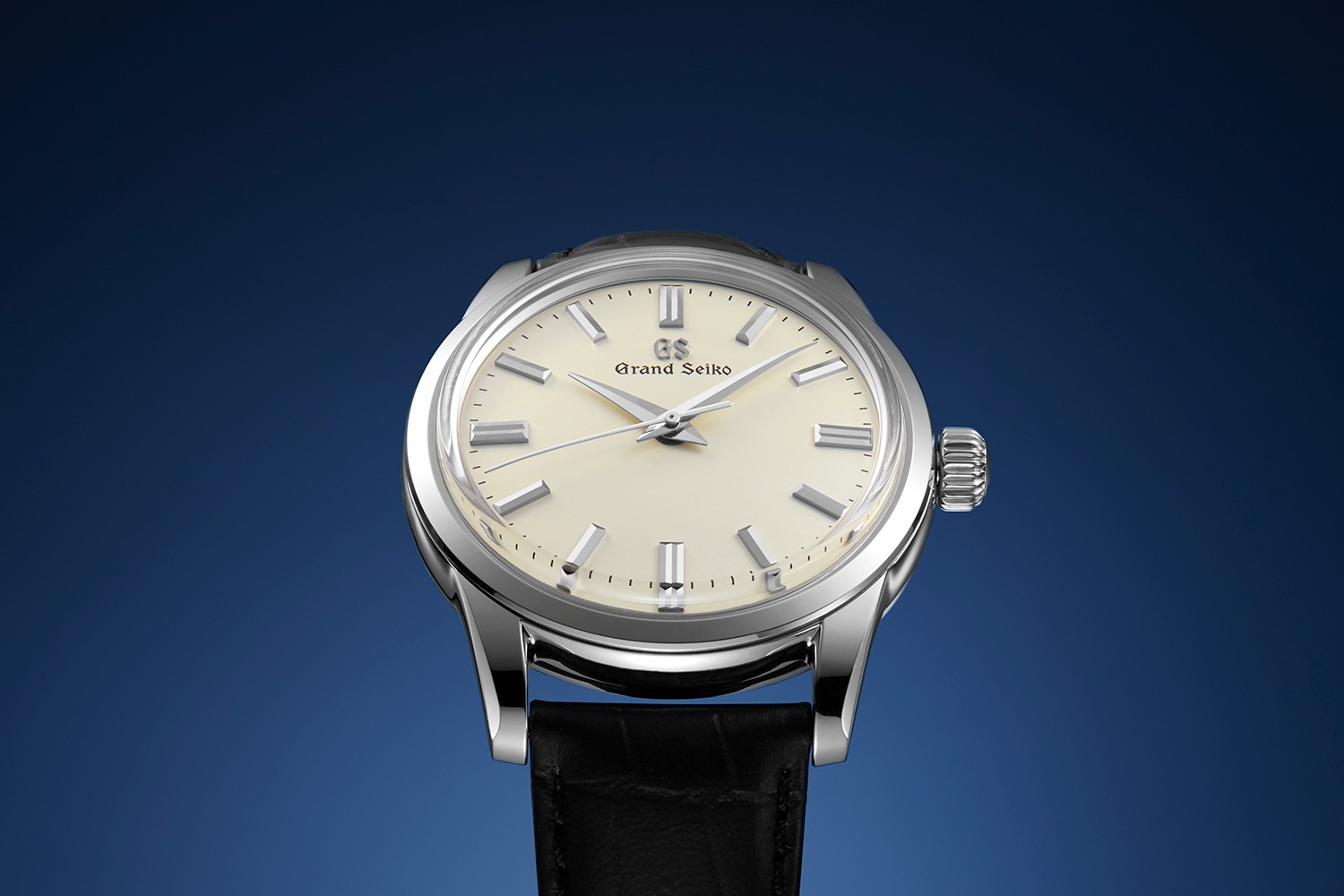 A classic look, with the Grand Seiko touch.
The case is round. The dial is simple. The case is a conventional 37.3mm in diameter. In all its fundamentals, this is a classic "dress" watch. But look more closely and the unique character of Grand Seiko is revealed. The lugs are curved. The case is Zaratsu polished to a distortion-free finish. The hands and indexes are diamond cut to reflect the light from every angle. The more you look, the more you understand why the original design team of Grand Seiko in the 1960's talked of 'the sparkle of quality'.
As comfortable as a watch can be.
How can a watch be made to sit so comfortably on the wrist? It all starts on the inside. This Elegance timepiece is powered by the hand-winding Caliber 9S64 which is so slim that the entire case is just 11.6 mm in depth. The dial, hands and sapphire crystal are curved and the lugs are shaped so as to allow the leather strap to wrap snugly around the wrist. When you wear a Grand Seiko, it just feels right.