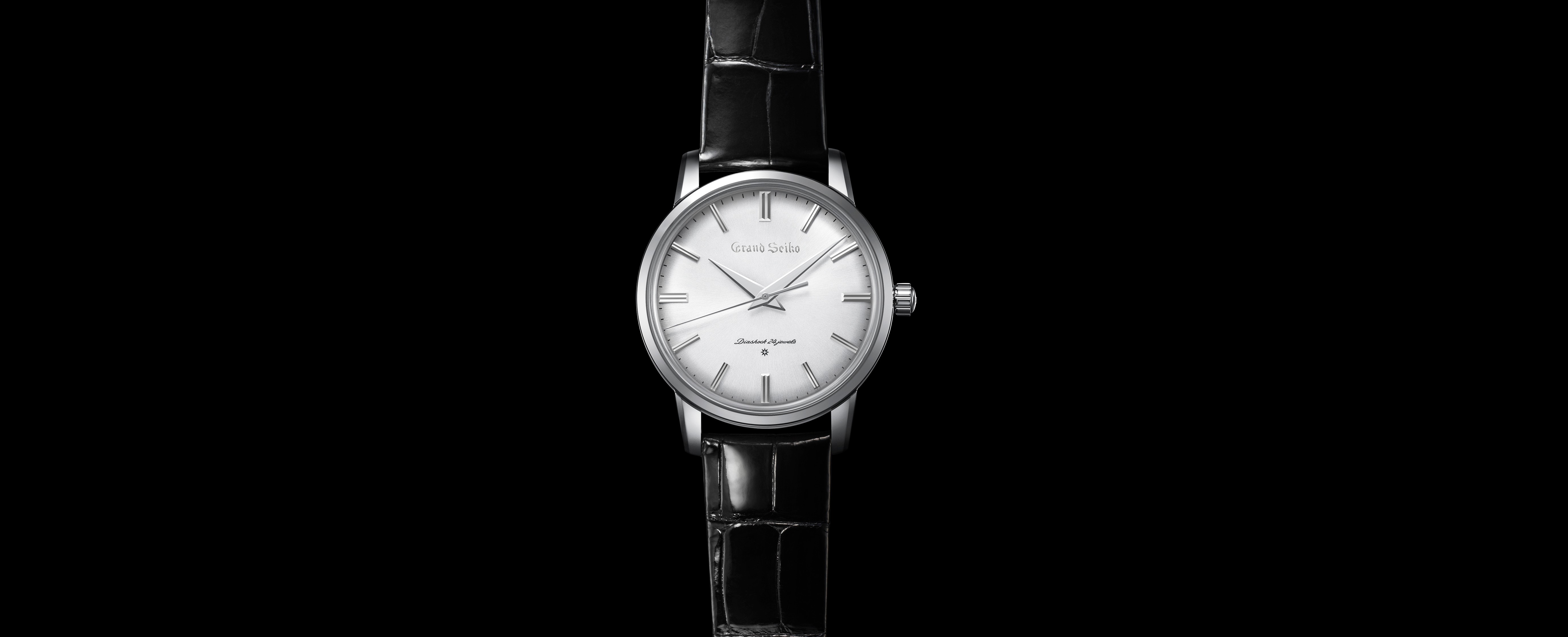 Re-creations of the first Grand Seiko
SBGW257
The first Grand Seiko watch, faithfully re-created with an eye to the future
2020 is a special year for Grand Seiko as it is the 60th anniversary of its creation. The date was December 18, 1960. For some time, a determined team in Seiko's Suwa facility in central Japan had been working on the creation of a watch that would be as precise, durable, comfortable and beautiful as humanly possible. On that day, the result of all their efforts was released. It was a watch with a 14k gold filled case and a slim movement whose precision met the highest international standard of the time. Such was the level of their achievement that it was decided to call the watch Grand Seiko. Now, in this special year, a new re-creation of the first Grand Seiko watch from 1960 takes its permanent place in the collection.
El 60 aniversario de Grand Seiko está marcado por la recreación del modelo original de 1960
2020 es un año especial para Grand Seiko, ya que es el 60 aniversario de su creación. La fecha fue el 18 de diciembre de 1960. Durante algún tiempo, un determinado equipo en las instalaciones de Seiko, en Suwa, en el centro de Japón, estuvo trabajando en la creación de un reloj que fuera lo más preciso, duradero, cómodo y bello posible. En ese día del pasado, se dio a conocer el resultado de todos sus esfuerzos. Era un reloj con una caja de oro de 14k y un mecanismo delgado cuya precisión cumplía con el estándar internacional más alto de la época. Tal fue su nivel de logro que se decidió llamar al reloj Grand Seiko. Ahora, en este año tan especial, una nueva recreación del primer reloj Grand Seiko de 1960 ocupará un lugar permanente en la colección.
La forma de la caja y de la esfera, y las agujas suavemente curvadas son totalmente fieles al modelo original de 1960; sin embargo, la parte posterior de la caja ahora se presenta en zafiro, revelando el hermoso acabado del mecanismo. En línea con la estética actual, el diámetro de la caja se ha incrementado de 35 mm a 38 mm y un cierre de triple pliegue hace que el reloj sea fácil de usar.
La caja en la versión de platino está en Platinum 950 y la esfera lleva la marca de estrella que significa que sus marcadores de hora están en oro de 18k. El grabado del nombre Grand Seiko en la esfera es particularmente nítido gracias al hecho de que la esfera también está en oro de 18k.
Exterior
| | |
| --- | --- |
| Case back: | Fondo de caja transparente |
| Material del cristal: | Zafiro con doble curvatura |
| Revestimiento del cristal: | Revestimiento antirreflectante en la superficie interna |
| Tamaño de la caja: | Diámetro 38.0mm Longitud 45.8mm Grosor 10.9mm |
| Band width: | 19mm |
| Material de la pulsera: | Piel de cocodrilo |
| Tipo de cierre: | Cierre de tres pliegues con botón de apertura |
Movement
Número de calibre:
9S64 Instrucciones
Tipo de movimiento:
Mecánico con carga manual
Reserva de marcha:
Aprox. 72 horas (3 días)
Mean daily rate:
de +5 a -3 segundos al día

Mean daily rate is a mean value of daily rates in a condition where the movement before assembly in a case is measured in six positions in a fixed manner under artificially controlled environment for 12 days.

Uso normal:
de +10 a -1 segundos al día
Functions
Resistencia al agua:
Resistente a salpicadura de agua
Resistencia magnética:
4,800 A/m
Otros detalles / características:

Cierre PT950 (parcialmente PT950)
24 rubíes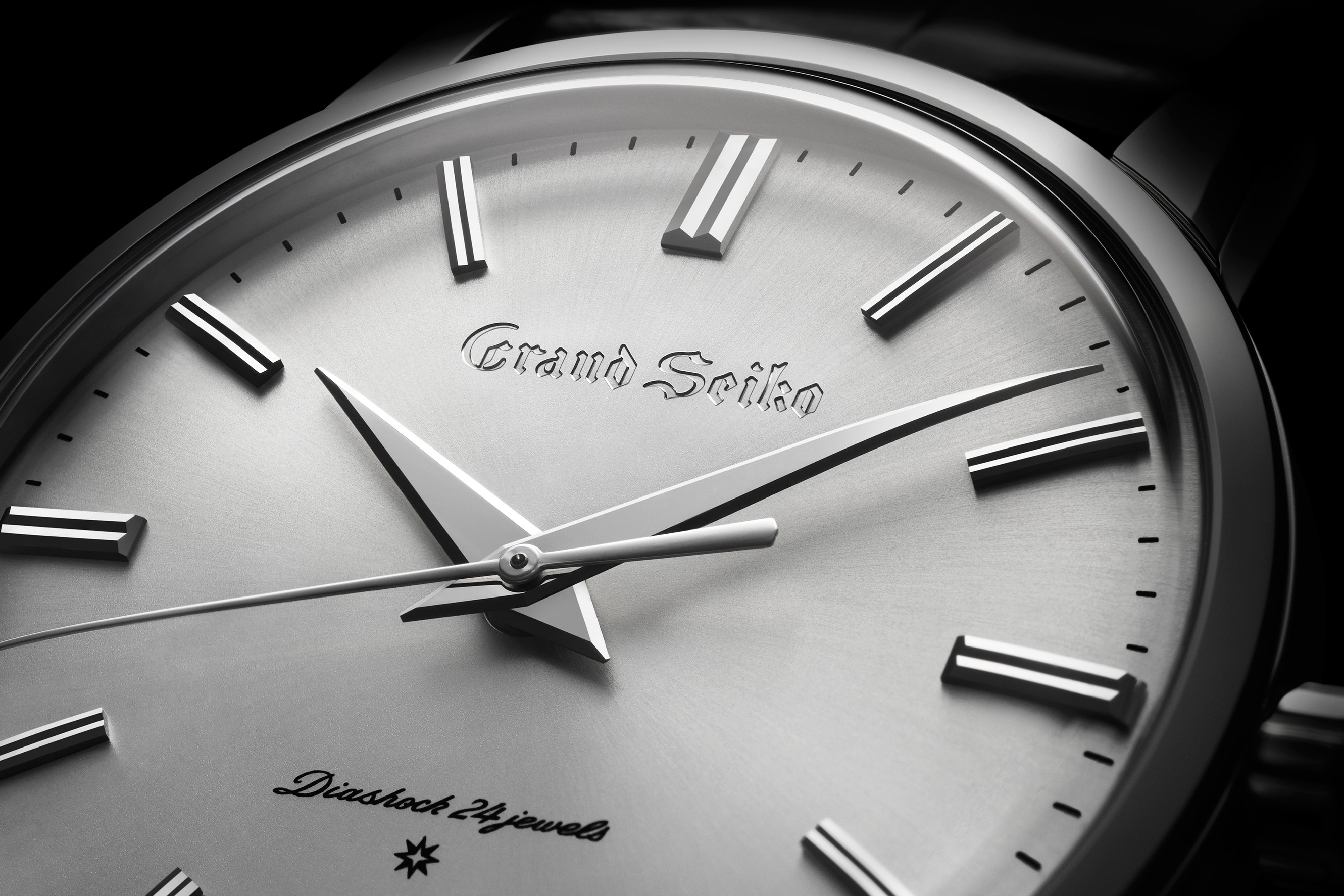 The Platinum 950 re-creation recalls a legend.
As well as in 18k gold, the 1960 Grand Seiko was shortly after offered in platinum, a version that is remembered with great affection. The re-creation is in Zaratsu polished Platinum 950 with indexes in 18k gold standing out clearly against the 18k gold dial. The name Grand Seiko also has the visual prominence that only engraving can deliver. The SD (Special Dial) mark at the 6 o'clock position denotes the use precious metal on the dial.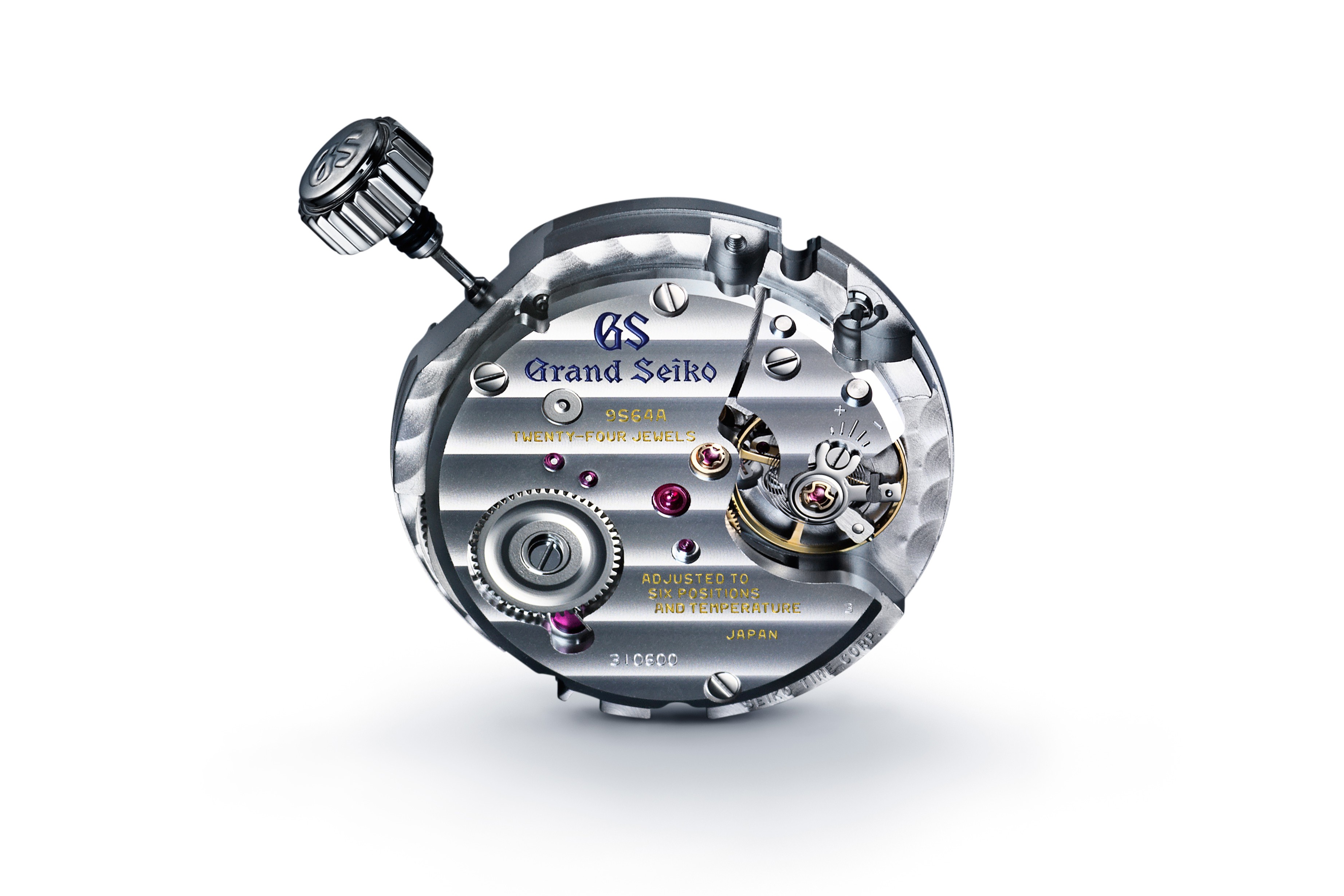 Manual-winding Caliber 9S64
Caliber 9S64 has improved its duration from about 50 hours to about 72 hours (about 3 days) to achieve more stable accuracy.
This movement has a beautiful appearance with a sense of unity unique to manual winding movements.
The birth of Grand Seiko, a high accuracy watch with a quiet, Japanese refinement
The first Grand Seiko born on December 18, 1960.
It was the determination to excel that brought about the birth of Grand Seiko in 1960. During its development and ever since, the idea that drove the designers and engineers was that Grand Seiko should be the 'ideal' watch with standards of precision, durability and beauty that would lead the world.