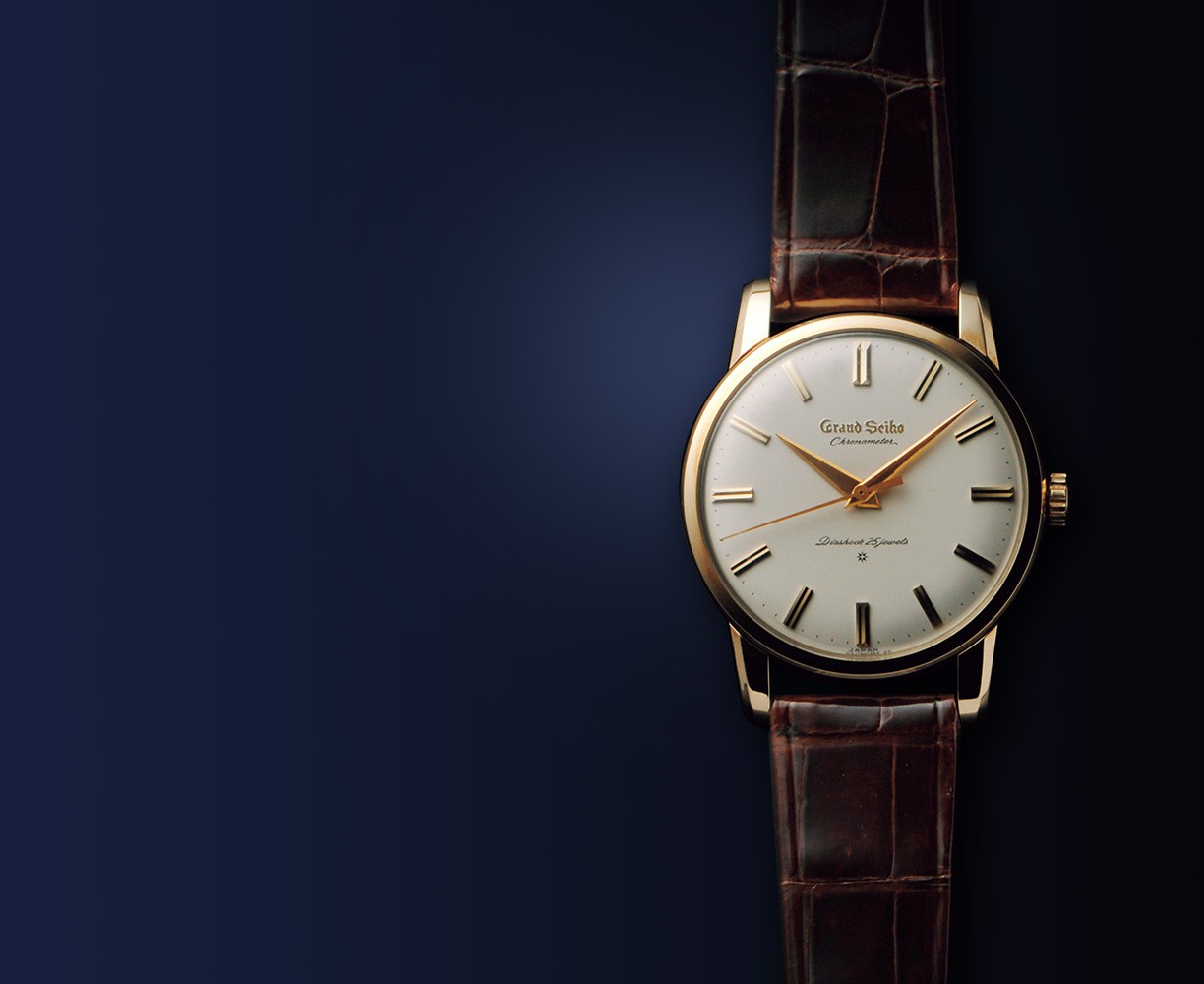 Honoring our origins,
embracing our future
It was the determination to excel that brought about the birth of Grand Seiko in 1960. During its development and ever since, the idea that drove the designers and engineers was that Grand Seiko should be the 'ideal' watch with standards of precision, durability and beauty that would lead the world.
The Grand Seiko Self-Dater, 1964
The 1960 Grand Seiko was a great success, but the design team was determined to scale new heights in pursuit of their goal of creating the 'ideal' watch. Just four years from the creation of the first Grand Seiko, the Grand Seiko Self-Dater was introduced. The emphasis was on practicality. It had a calendar function and improved water resistance up to 50 meters, and was designed to be as practical in the office as it was beautiful in the evening.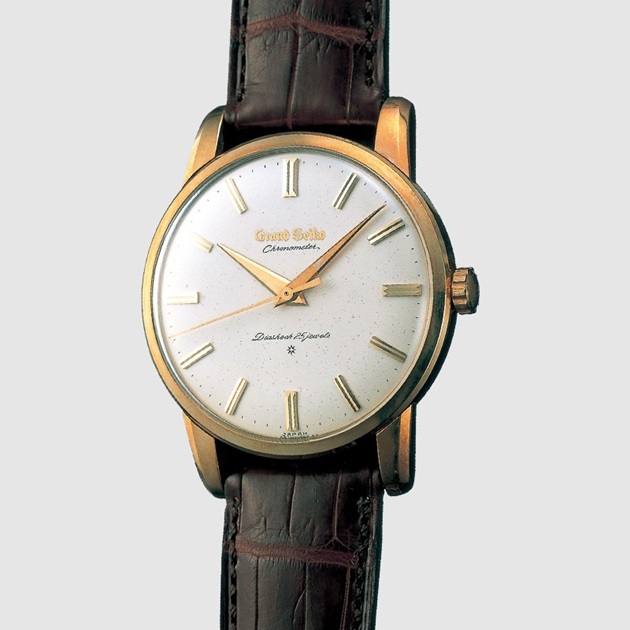 1960
MECHANICAL
The first Grand Seiko
Grand Seiko was born. The first Grand Seiko model was produced in Suwa Seikosha (now Seiko Epson) in Nagano prefecture in central Japan.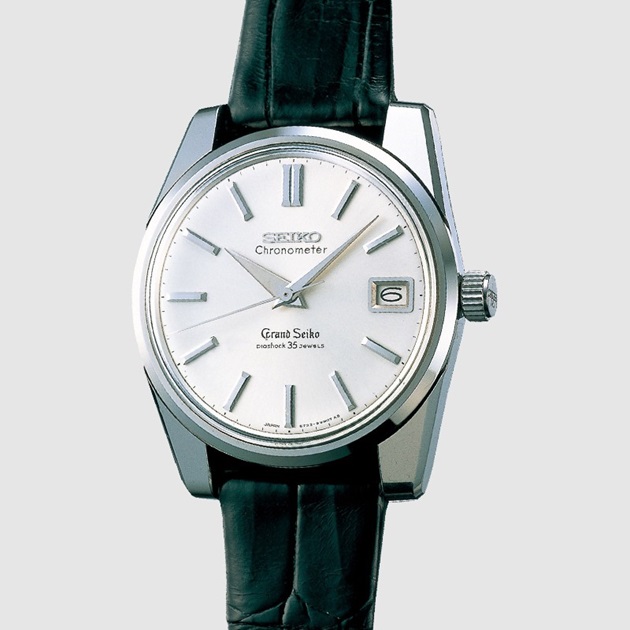 1964
MECHANICAL
Grand Seiko Self-Dater
A second-generation model was launched, with a calendar function and with water resistance increased to 50 meters.
1967
MECHANICAL
44GS
Daini Seikosha (now Seiko Instruments) produced its first Grand Seiko watch. It was the first model to embody the exterior design concept of 'Grand Seiko Style' which endures to this day.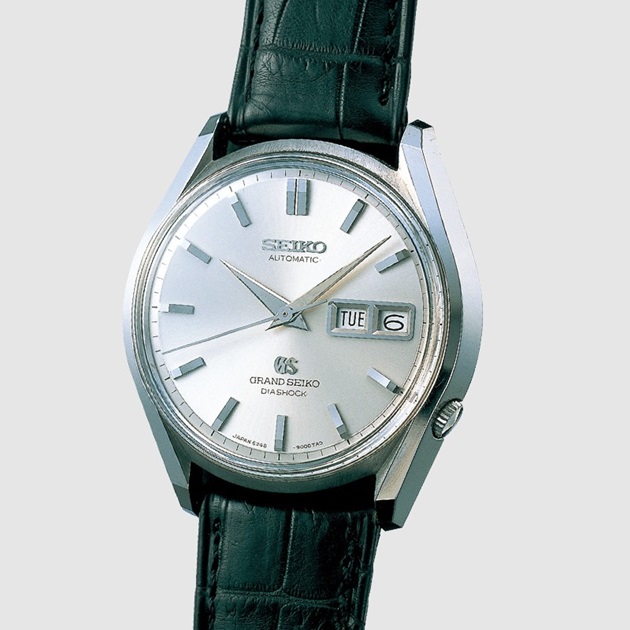 1967
MECHANICAL
62GS
The first Grand Seiko self-winding model. The crown was recessed and placed at the 4 o'clock position to dramatize the fact that hand winding was not required.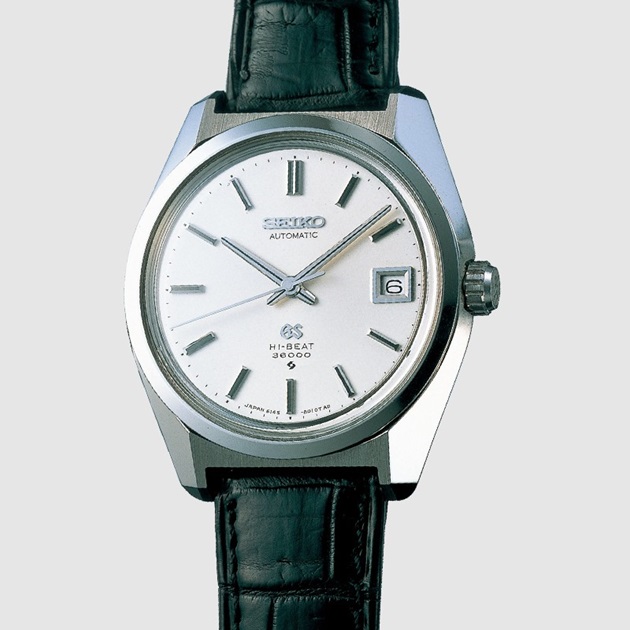 1968
MECHANICAL
61GS
The first Grand Seiko self-winding model with a 10 beat movement.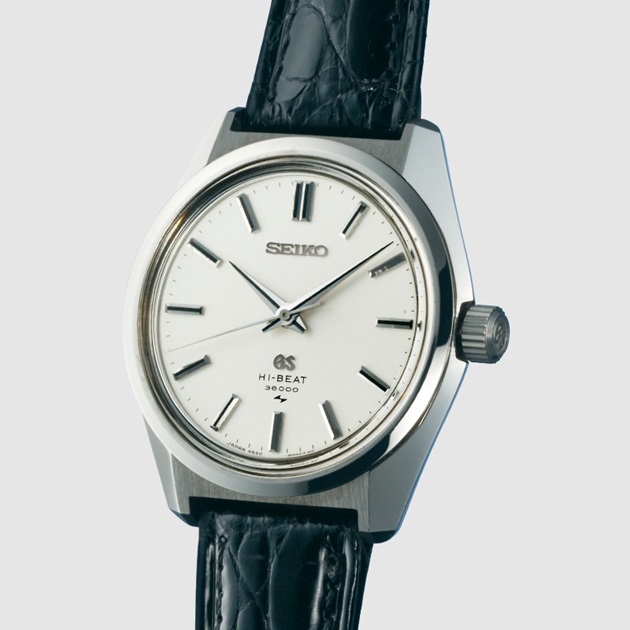 1968
MECHANICAL
45GS
A manual 10-beat model, featuring a slimmer movement. Like the automatic 61GS, it delivered a higher level of precision that made it more stable in different usage situations. The date calendar featured an instant-change mechanism.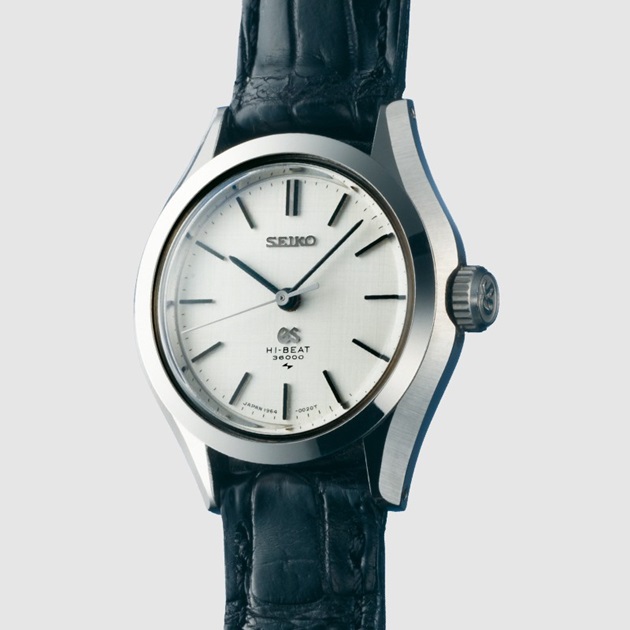 1968
MECHANICAL
19GS
The first Grand Seiko watch for women with a 10 beat, high precision movement.
1969
MECHANICAL
61GS V.F.A.
This super high precision model sought to explore the farthest limits of accuracy in a mechanical watch. It delivered a monthly rate of ± one minute.
1969
MECHANICAL
45GS V.F.A.
This super high precision model sought to explore the farthest limits of accuracy in a mechanical watch. It delivered a monthly rate of ± one minute.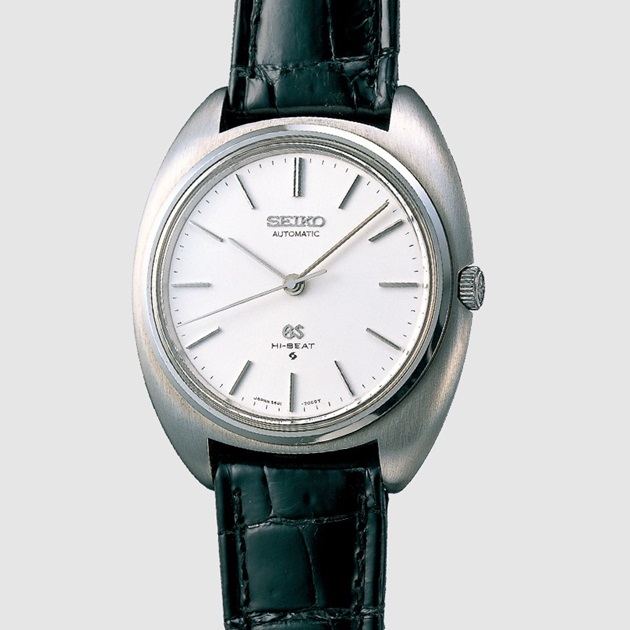 1970
MECHANICAL
56GS
After accuracy, size reduction was the next challenge for Grand Seiko. This caliber was automatic winding and although just 4.5mm height, it retained the high precision of its predecessors. Thinness was not just an engineer's challenge. "Easy to wear" was part of the "ideal" watch concept and this slimmer watch sat more easily on the wrist.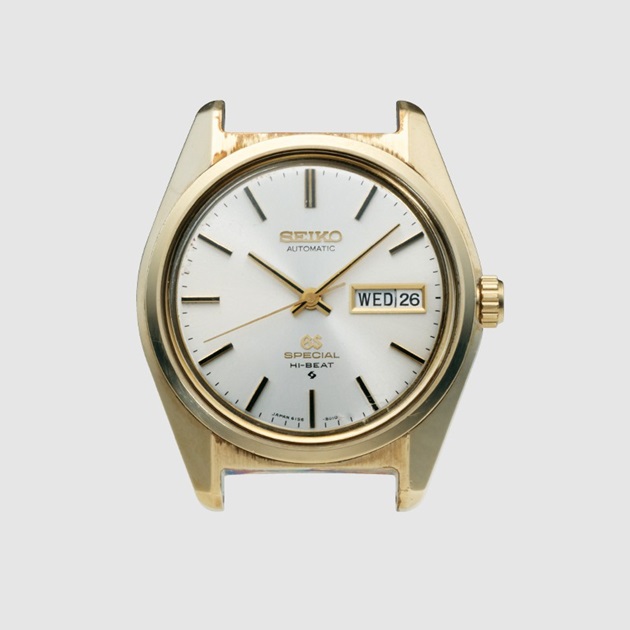 1970
MECHANICAL
61GS Special
The Grand Seiko Special aimed for a yet higher standard of precision, more exacting even than the GS standard of the time.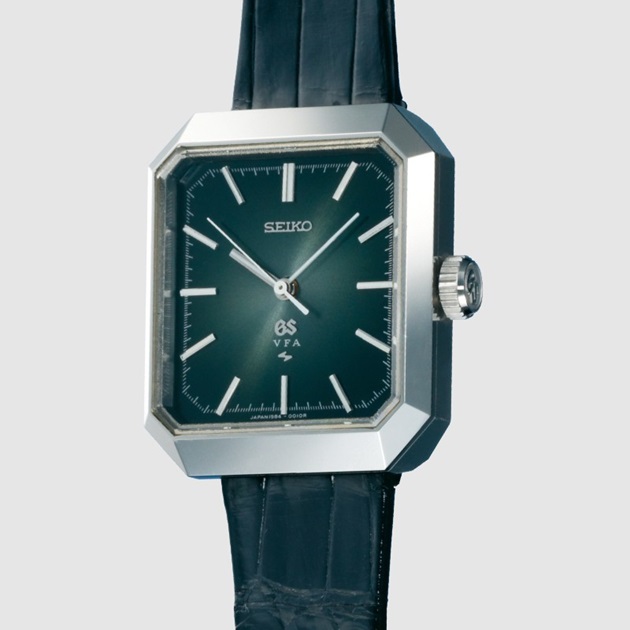 1972
MECHANICAL
19GS V.F.A.
Aiming for the highest possible precision in women's mechanical watches, this model delivered a monthly accuracy rate of ± two minutes.
STORY
3 The development of Grand Seiko quartz
Grand Seiko's first quartz watch
In 1988, the first Grand Seiko quartz watch, the 95GS was born. It far exceeded the performance of all regular quartz watches with its accuracy of ±10 seconds per year. The secret, as ever with Grand Seiko, was the ability to manufacture every component in-house. Using quartz crystals grown in its own facilities and in its own way, the Grand Seiko team was able to select only those oscillators that exhibited superior performance in temperature resistance, humidity resistance and shock resistance, to produce movements with the highest possible accuracy.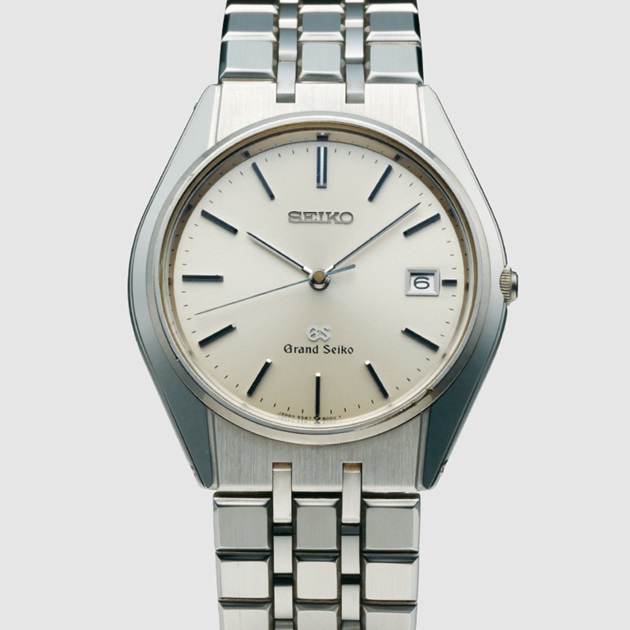 1988
QUARTZ
95GS
The first Grand Seiko quartz watch. It delivered accuracy of 10 seconds per year, many times higher than other quartz movements.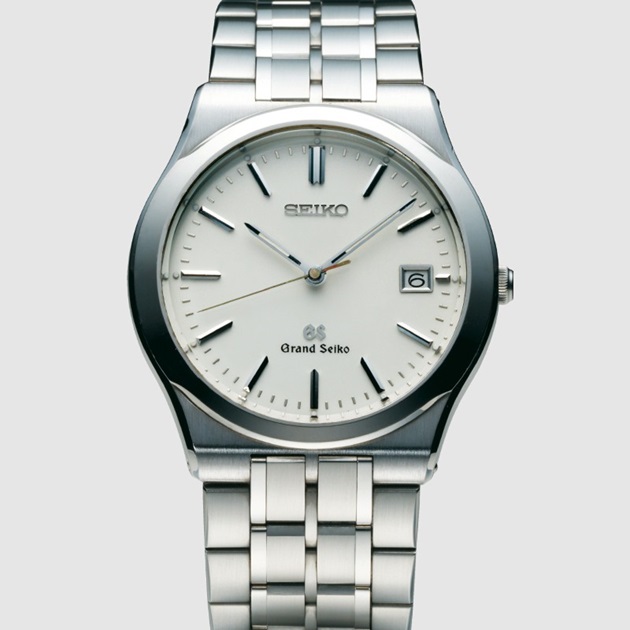 1989
QUARTZ
8NGS
The first Grand Seiko quartz watch with 10 bar water resistance.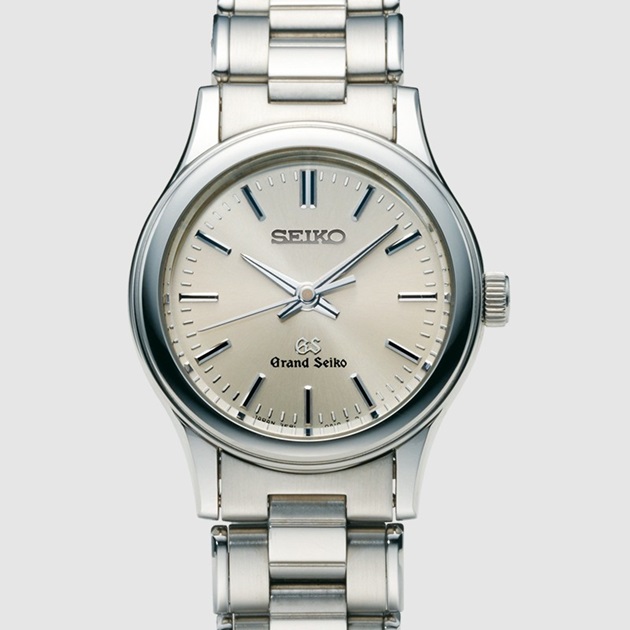 1992
QUARTZ
3FGS
A Grand Seiko quartz model for women, also with 10 second-a-year accuracy.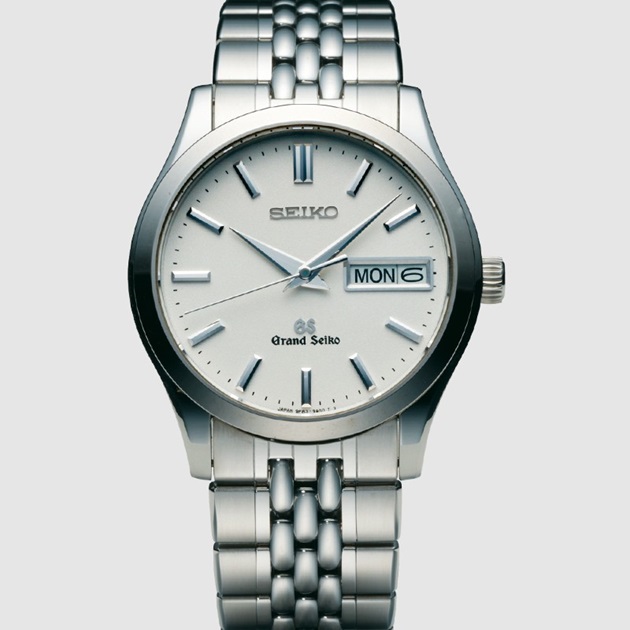 1993
QUARTZ
9F8 series
'Quartz that surpasses quartz.' Pushing back the boundaries again, this quartz watch set new standards of precision and durability with four innovations, the 'backlash auto-adjust mechanism,' which had never before been achieved in a conventional quartz watch, a twin-pulse quartz mechanism, an instant calendar change mechanism and a super-sealed cabin within the case.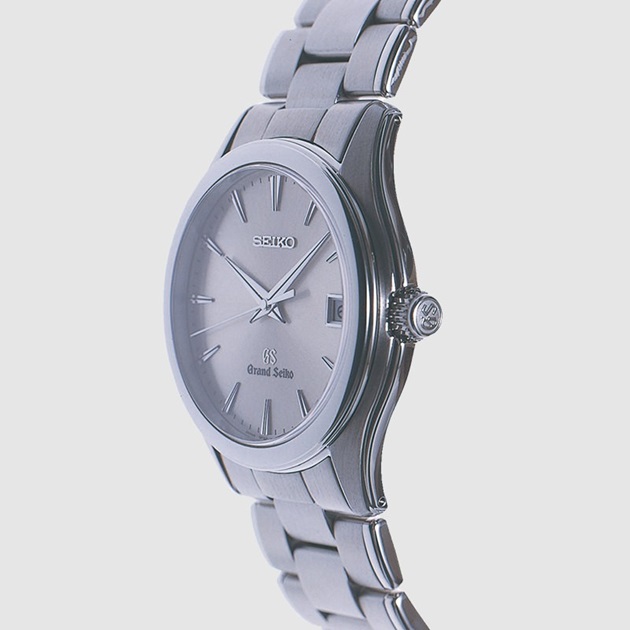 1997
QUARTZ
9F6 series
The meticulous efforts of Seiko's master craftsmen and women resulted in the mirror finish of the case side surface, free of distortion.
STORY
5
A new generation of mechanical watches
Setting a new standard
In the mid 1990's, the time was right for a new generation of Grand Seiko mechanical watches. The technology of the company's watch making had advanced, tastes had changed and time had passed.
At first, it was thought that simple improvements to the existing mechanical movements would be sufficient, but the goal of the 'ideal' watch drove the Grand Seiko team to go further. The movement designers scrapped the original plan in favor of an entirely new design which posed new challenges in every area of the art of traditional watchmaking. By 1996, the 9S movement was ready to be tested.
The 9S mechanical movement
In 1990, Grand Seiko submitted its movements to the accuracy tests conducted by the Contrôle Officiel Suisse des Chronomètres (COSC), the official chronometer testing institute of Switzerland. Three of the first four prototypes passed and, soon after, 50 production movements were submitted to COSC and all of them met the institute's standards.
It was a success, but was it a success by the standards that the Grand Seiko team set for themselves? The team decided to create its own, new, GS Standard at a level higher than any public standard of the day. To meet this standard requires more testing, in more positions for a longer period and at more temperatures. It is a gold standard that every Grand Seiko mechanical watch, to this day, must attain.
Precision is but one aspect of the 'ideal' watch. An ideal watch must have a power reserve that is as long as possible. At a time when most watches delivered 40 hours, Grand Seiko set its standard at 50 hours.
To achieve higher precision and a longer power reserve required innovations in materials, design, manufacturing techniques and assembly. New alloys were designed, techniques previously used in semi-conductor manufacturing were adapted to watchmaking, new facilities were built and no expense was spared. 9S was, and, thanks to continuous development, remains one of the very finest mechanical calibers in the world. Caliber 9S51 and Caliber 9S55 were created in 1998. Caliber 9S67 with a 72-hour power reserve was created in 2006. The Grand Seiko 9S journey continues.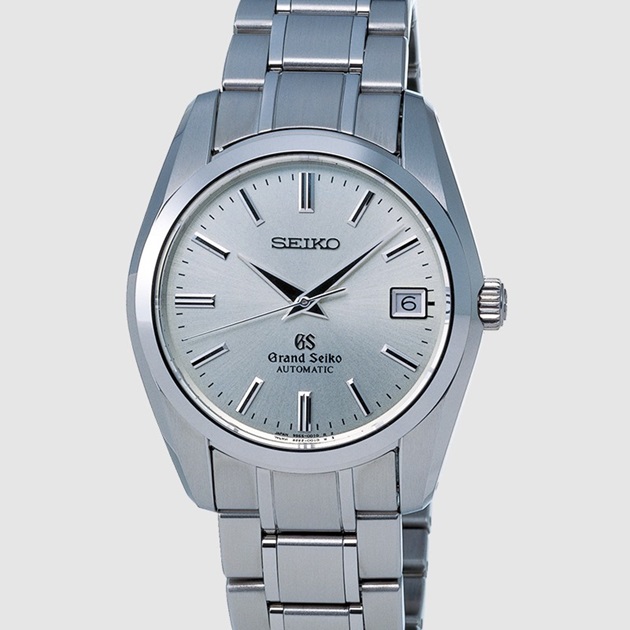 1998
MECHANICAL
9S5 series
The first new Grand Seiko mechanical caliber in twenty years. It set a new Grand Seiko standard, with cutting-edge production technology making possible a new interpretation of the traditional values of Grand Seiko.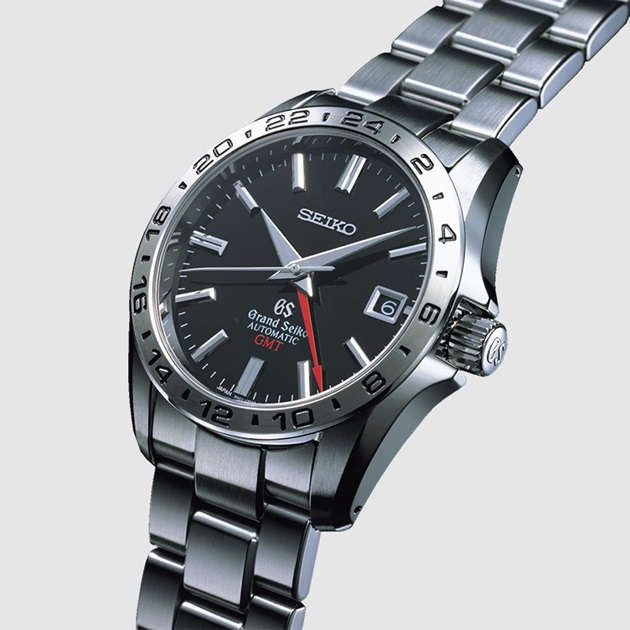 2002
MECHANICAL
9S56 series
For the first time in Grand Seiko history, this watch featured a fourth hand, showing GMT.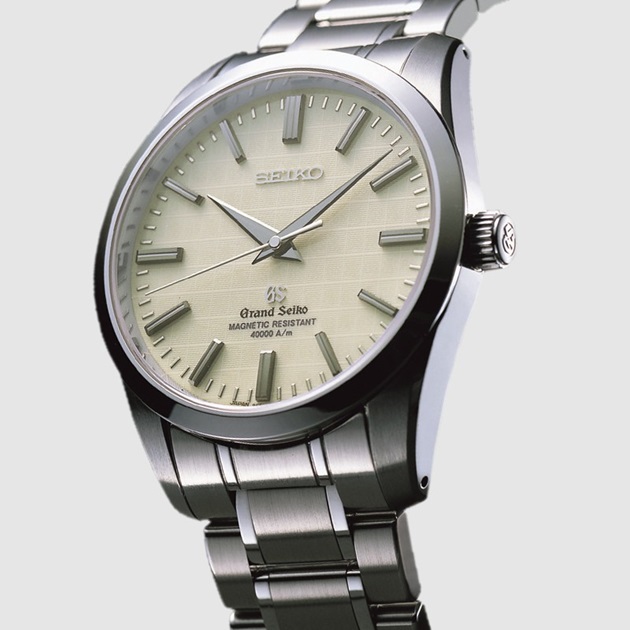 2003
QUARTZ
Reinforced magnetic resistance series
An anti-magnetic watch, with 40,000A/m, a level of anti-magnetic protection that far exceeded all watchmaking norms.
STORY
6
The debut of Spring Drive
The quiet revolution
In 1977, a young watch engineer decided to put to the test his belief that perhaps, after all, a watch manufacturer could realize the elusive dream of the 'everlasting' watch. He had the vision and the courage to conceive of a traditional watch, powered by a mainspring, that would deliver the one-second-a-day accuracy that electronic watches were then already able to deliver. This brilliant engineer, Yoshikazu Akahane, was a persistent and determined man. It took him over twenty years, during which he endured countless setbacks and created over 600 prototypes, but he and his team eventually succeeded. It required new technologies in every aspect of the watchmaker's art, and they created them, one by one, year by year. In 1999, Spring Drive was born.
Do the planets shudder or 'tick' noisily as they cross the heavens? Of course not. Time is both continuous and silent, and it is by reflecting these essential characteristics of time itself that Seiko Spring Drive fulfills its promise as the only watch in the world to tell time as nature itself tells time.
Grand Seiko's first Spring Drive Caliber 9R65
In 2004, the first Grand Seiko Spring Drive, a model using Caliber 9R65, was released. Combining a traditional mainspring with an electronic regulator, Spring Drive offered the best of both worlds; a watch powered by the wearer's motion but a level of accuracy many times higher than that achievable with any mechanical technology.
To meet the high standards of Grand Seiko, Spring Drive needed to offer more than precision, and an extended power reserve was the goal the development team chose. They set the target at 72 hours so that the watch would still be precise even after a weekend away from the wrist. The challenge was to develop a more efficient automatic winding system. Only then could Grand Seiko claim to have produced the ultimate in practical watches.
The dream was realized through an extensive process of R & D that lasted 28 years. It required advances in both mechanical and electronic watchmaking that were only possible because Grand Seiko was, and still is, one of the very few manufactures that produces, assembles and adjusts parts for both mechanical and quartz movements—a true and deep integration of technology and craftsmanship.
LEARN MORE ABOUT CALIBER 9R65
2004
SPRING DRIVE
9R6 series
The unique Spring Drive caliber is added to Grand Seiko. It delivers an accuracy rate of +/- 1 second per day.
STORY
7
A mechanical watch with a 3-day power reserve
Caliber 9S67—the mechanical watch with a 72-hour power reserve
Ever increasing levels of performance have always been the Grand Seiko goal. The next target for Grand Seiko became to develop a watch with a 72-hour power reserve—a watch that would still be working on Monday morning even if removed from the wrist on Friday evening.
By 2006, Caliber 9S67 was ready. Caliber 9S67 mechanical movement challenged the limits of the conventional single-barrel mechanism to develop automatic mechanical 3-day-power-reserve watches. While beating at the same 28,800 beats per hour rate as Caliber 9S55, the Caliber 9S67 used a barrel with the same diameter as those in the existing 9S5 line, but incorporated a mainspring that was wider and 10 centimeters longer and thereby achieved a power reserve of 72 hours.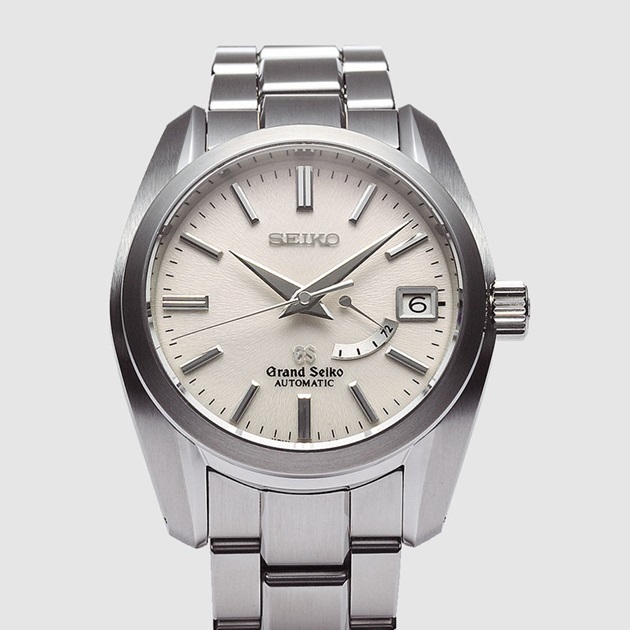 2006
MECHANICAL
9S67 series
A mechanical caliber, delivering power reserve of 72 hours
STORY
8
New Spring Drive calibers, with increased functionality
Spring Drive GMT
For the international traveler, a GMT function and the precision of Spring Drive is a perfect combination, as the accuracy is maintained even when time zone adjustment is made. In 2005, the Spring Drive GMT was created.
LEARN MORE ABOUT CALIBER 9R66
The world's most accurate luxury chronograph
Thanks to the glide motion of the chronograph second hand, the Spring Drive Chronograph measures elapsed time exactly and not just to the nearest part of a second. With column wheel and vertical clutch systems for exact button operation, the Spring Drive Chronograph times up to 12 hours, with a precision of one second a day.
LEARN MORE ABOUT CALIBER 9R86
2007
SPRING DRIVE
9R8 series
The Spring Drive Chronograph. With vertical clutch, column wheel and GMT indication.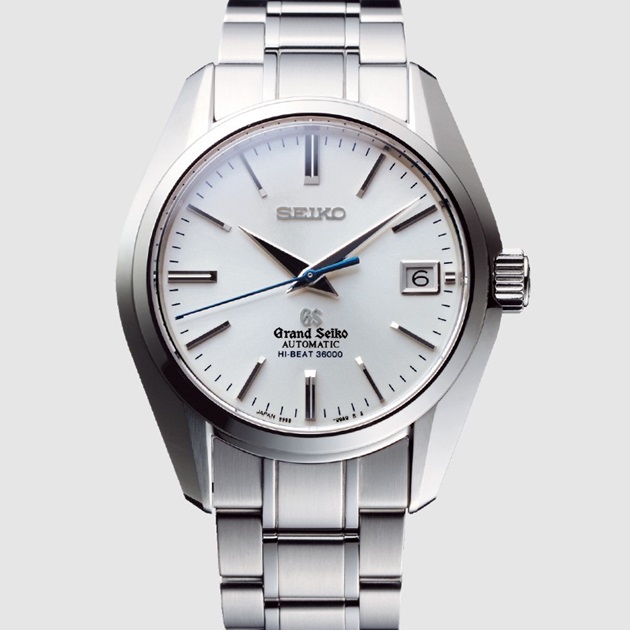 2009
MECHANICAL
9S8 series
The first new hi-beat caliber in Grand Seiko for 41 years.
Using new alloys and new techniques, Caliber 9S8 delivers high precision and a power reserve of 55 hours.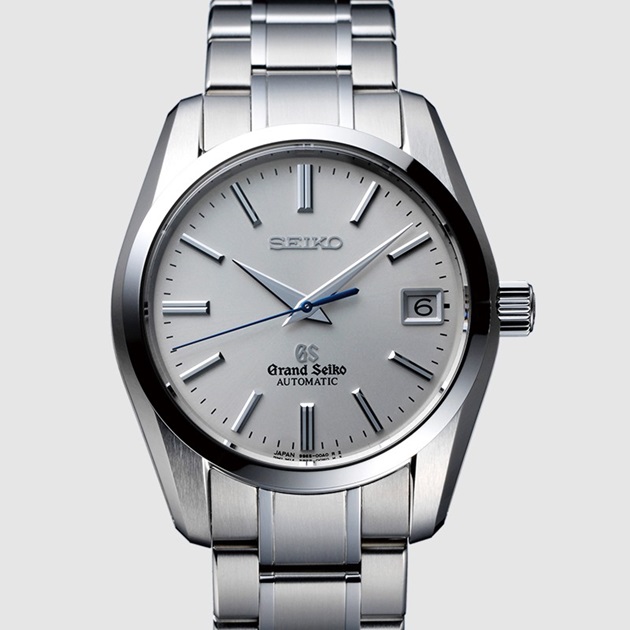 2010
MECHANICAL
9S65 series
A new automatic caliber with a power reserve of 72 hours. It uses the newest materials for its balance spring and escapement, improving the stability of its precision during actual use.
2014
MECHANICAL
9S86 series
Caliber 9S86 combines hi beat precision with a GMT function. This watch won the "Petit Aiguille" award of the 2014 Grand Prix d'Horlogerie de Genève.
The 8 day Caliber 9R01
The Spring Drive 8 day power reserve was unveiled in 2016 and is capable of continuous operation for a remarkable eight days.
This was the first Grand Seiko watch to be created by the world-renowned watchmakers in the Micro Artist Studio at Shiojiri in central Japan where many of the company's most celebrated luxury watches have been created.
Normally, only one barrel is used in Spring Drive. However, Caliber 9R01 utilizes a series of three barrels which enables the power reserve to be extended to eight days, about 2.5 times longer than usual.
The watch case is made of platinum. Grand Seiko's special Zaratsu polishing technique was specially adapted to this material so the distinctive distortion-free surfaces and sharp edges of Grand Seiko are achieved.
Caliber 9R01 opens a new chapter in the continuing innovation of Grand Seiko. While always true to its eternal values, Grand Seiko will explore new design directions and open new possibilities in watchmaking.
LEARN MORE ABOUT CALIBER 9R01
2016
SPRING DRIVE
The Black Ceramic Limited Edition
Powered by a Spring Drive, this is the first Grand Seiko watch with a fully ceramic case.
2016
SPRING DRIVE
Spring Drive 8 Day Power Reserve
This is the very first Grand Seiko watch to have been created at the Micro Artist Studio. Its Spring Drive movement has a power reserve of up to eight days (approx. 192 hours).
The case of this model is made from platinum 950 and achieves a sharp form unique to Grand Seiko.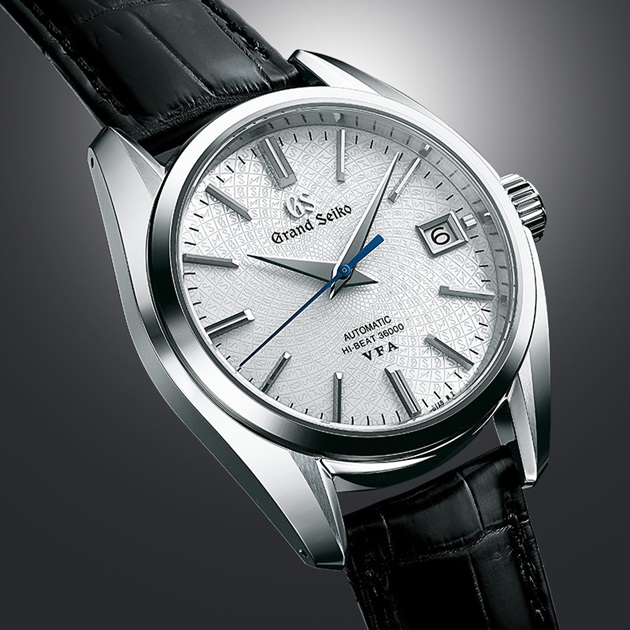 2018
Mechanical
A landmark in Grand Seiko's pursuit of precision, V.F.A., was honored in platinum.
* "Very Fine Adjusted" may not be the most evocative name but V.F.A. is a revered set of initials for the Grand Seiko team. First used in 1969, it defined a Grand Seiko watch that was adjusted so skillfully that it achieved a precision rate far in excess of the Grand Seiko Standard. This 2018 creation proudly carried on the V.F.A. tradition thanks to the extraordinary precision rate of its 9S85 Hi-Beat 36000 caliber, +3 to -1 seconds per day, a level achieved by the highest level of adjustment and a testing program extended to 34 days.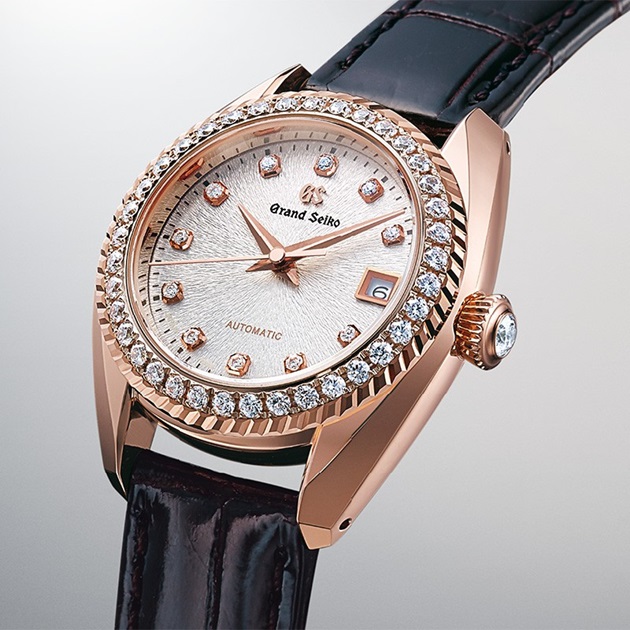 2018
Mechanical
Slimness and performance in perfect balance.
The new automatic Grand Seiko movement Caliber 9S25 for women.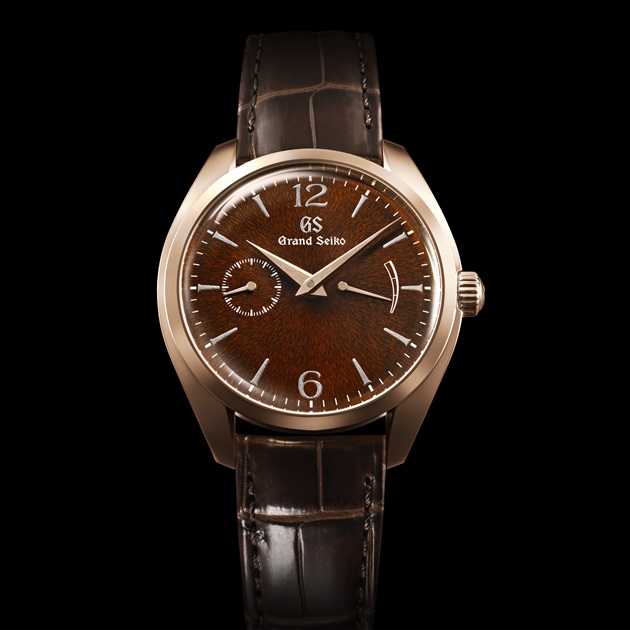 2019
Mechanical
Caliber 9S63, Grand Seiko's first manual-winding movement with small seconds hand and power reserve indicator. A new slim profile. The Grand Seiko Elegance Collection set a new course.
2019
Mechanical
Grand Seiko spread its wings with a new automatic series for women.
The new Grand Seiko automatic caliber 9S27 struck that difficult and delicate balance between high performance and slimness that only a true "manufacture" can achieve. Its performance is outstanding, with a precision rate of +8 to−3 seconds per day and a power reserve of 50 hours as same as the Caliber 9S25. These high levels of performance are delivered by an 8 beat movement that is just 19.4mm in diameter and 4.49mm in height, which allows the case to fit every wrist and each timepiece to have an elegantly slim profile.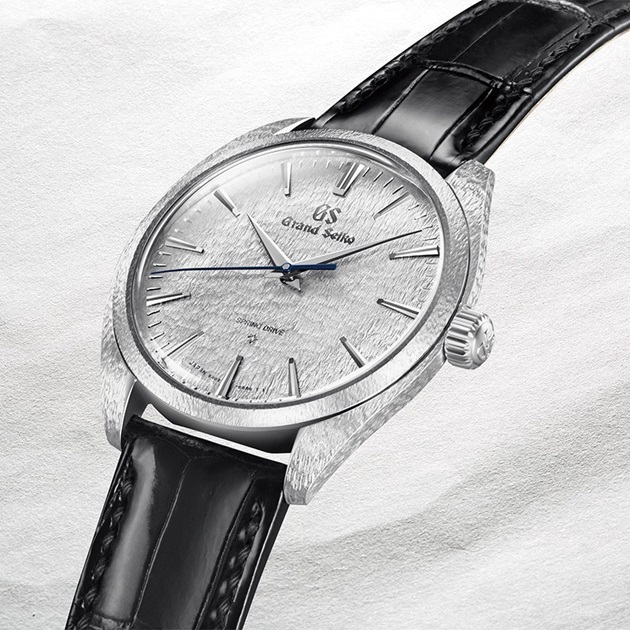 2019
Spring Drive
A new Spring Drive masterpiece from the Micro Artist Studio
The Micro Artist Studio presented Caliber 9R02, a new movement that has two mainsprings set in parallel within a single barrel and uses the unique Torque Return System to deliver a power reserve of 84 hours.
2020
Mechanical
Inspired by the legend of Shizukuishi. Engraved by hand.
Grand Seiko's first and limited timepiece with a engraved dial. Master engraver Kiyoshi Terui and his small team engraved all the elements on the dial by hand. Their work covered not only the hands and indexes but also the Grand Seiko name and the star mark at the 6 o'clock position.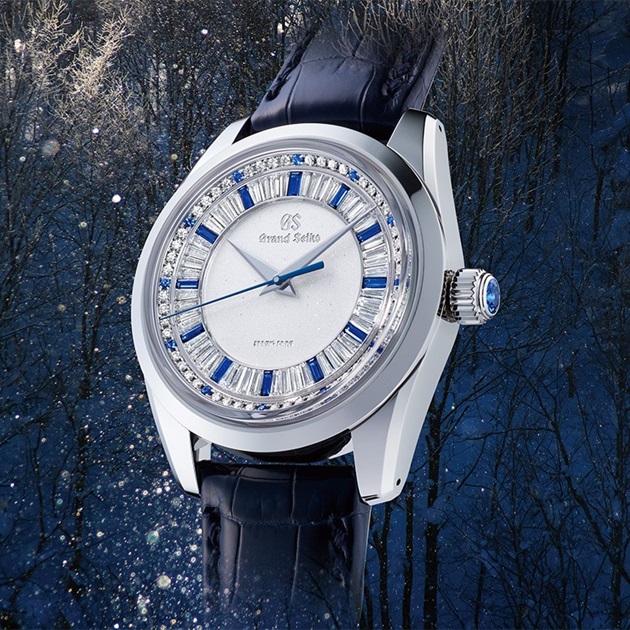 2020
Spring Drive
A jewelry masterpiece inspired by the winter mornings in the Shinshu region of central Japan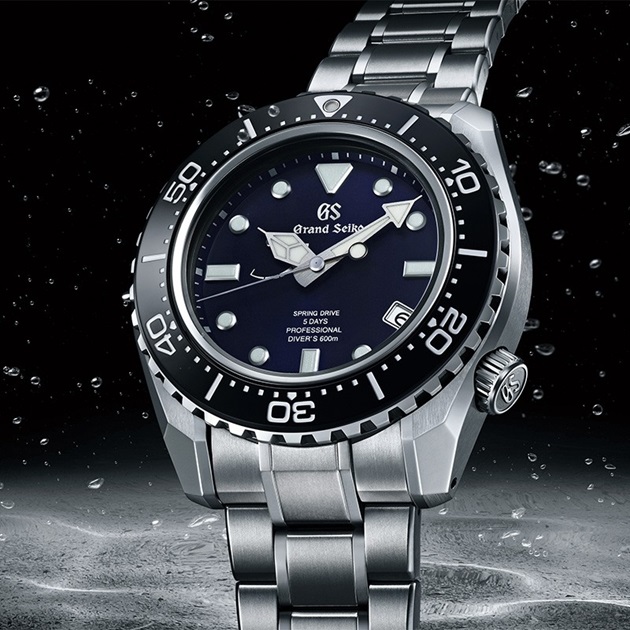 2020
Spring Drive
Slimmer, more precise and more powerful. A new Spring Drive movement marked a new beginning for Grand Seiko.
Grand Seiko introduced a new generation Spring Drive caliber that is slimmer, even more precise and has a greater power reserve. Caliber 9RA5 took Spring Drive technology to a new level of excellence and opened a new era in the history of Grand Seiko.
2020
Mechanical
A high beat movement opens a new chapter in the history of Grand Seiko
In 1998, the creation of the 9S mechanical caliber opened a new chapter in the Grand Seiko story. In 2020, the pages turned again with the launch of a new high beat mechanical caliber, 9SA5, which, in its design and functionality represented an advance just as important as the first 9S.
Caliber 9SA5 was more than just a new movement. It was an entirely new movement and the foundation upon which a whole new generation of Grand Seiko mechanical watches would be created. Deploying all the skills and experience we had gained over the past 60 years, Caliber 9SA5 is, beyond doubt, the finest mechanical movement that we have ever created.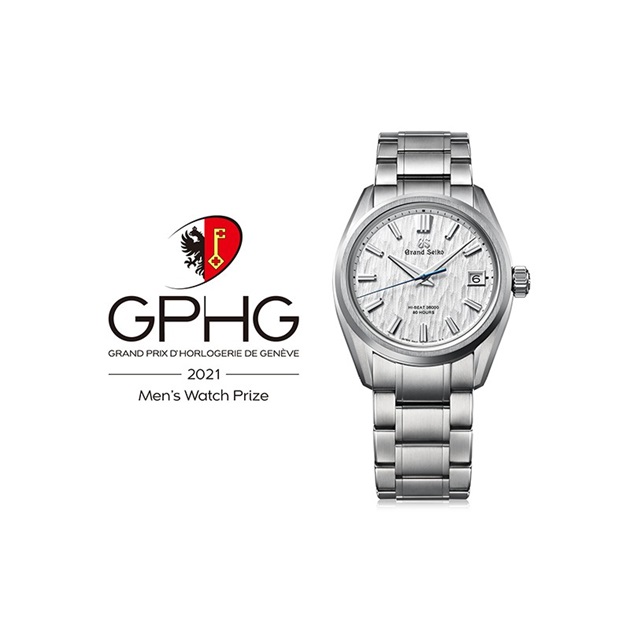 2021
Mechanical
The Grand Seiko Hi-Beat 36000 80 Hours won the Men's Watch Prize at the 2021 Grand Prix d'Horlogerie de Genève.