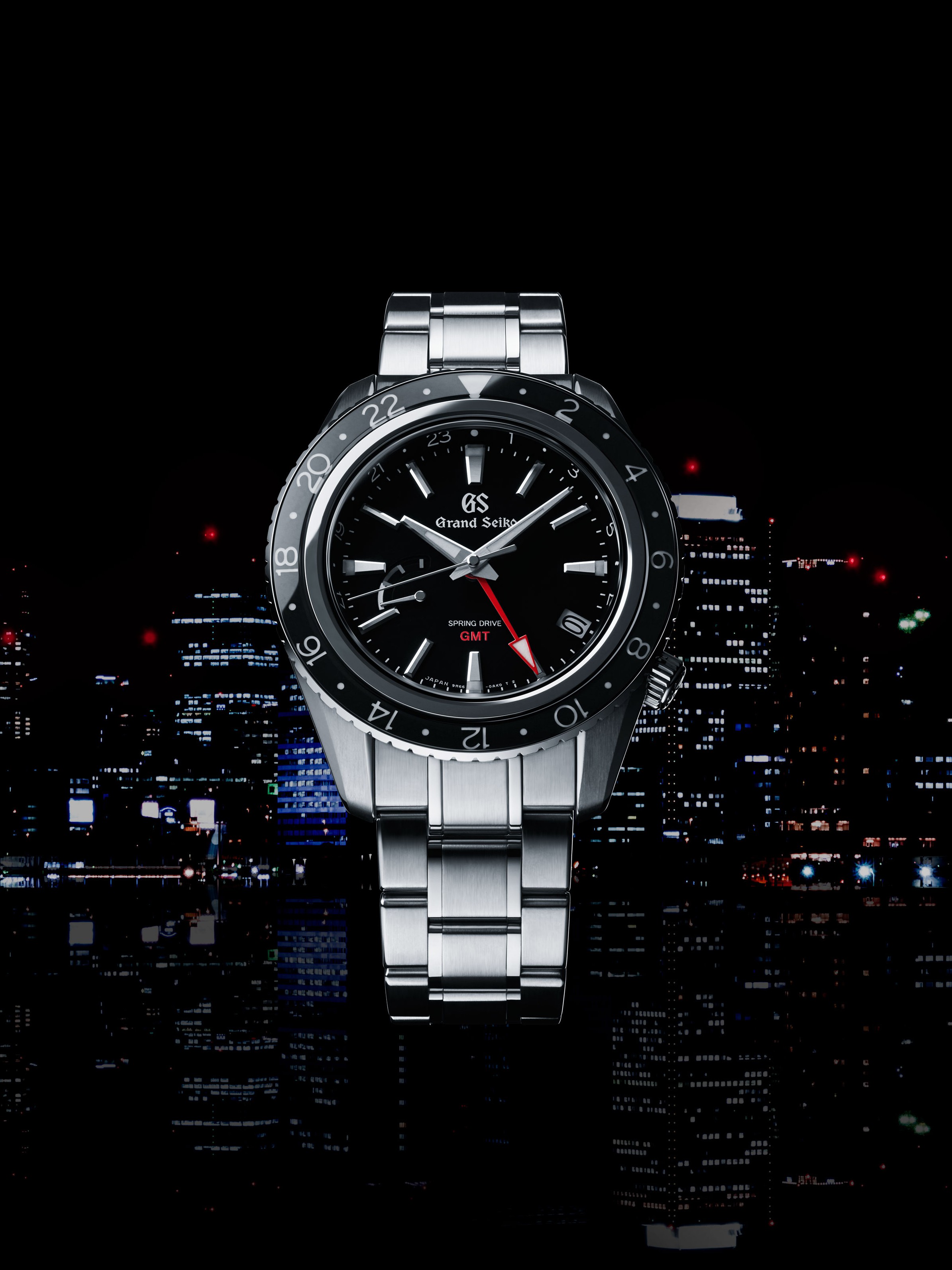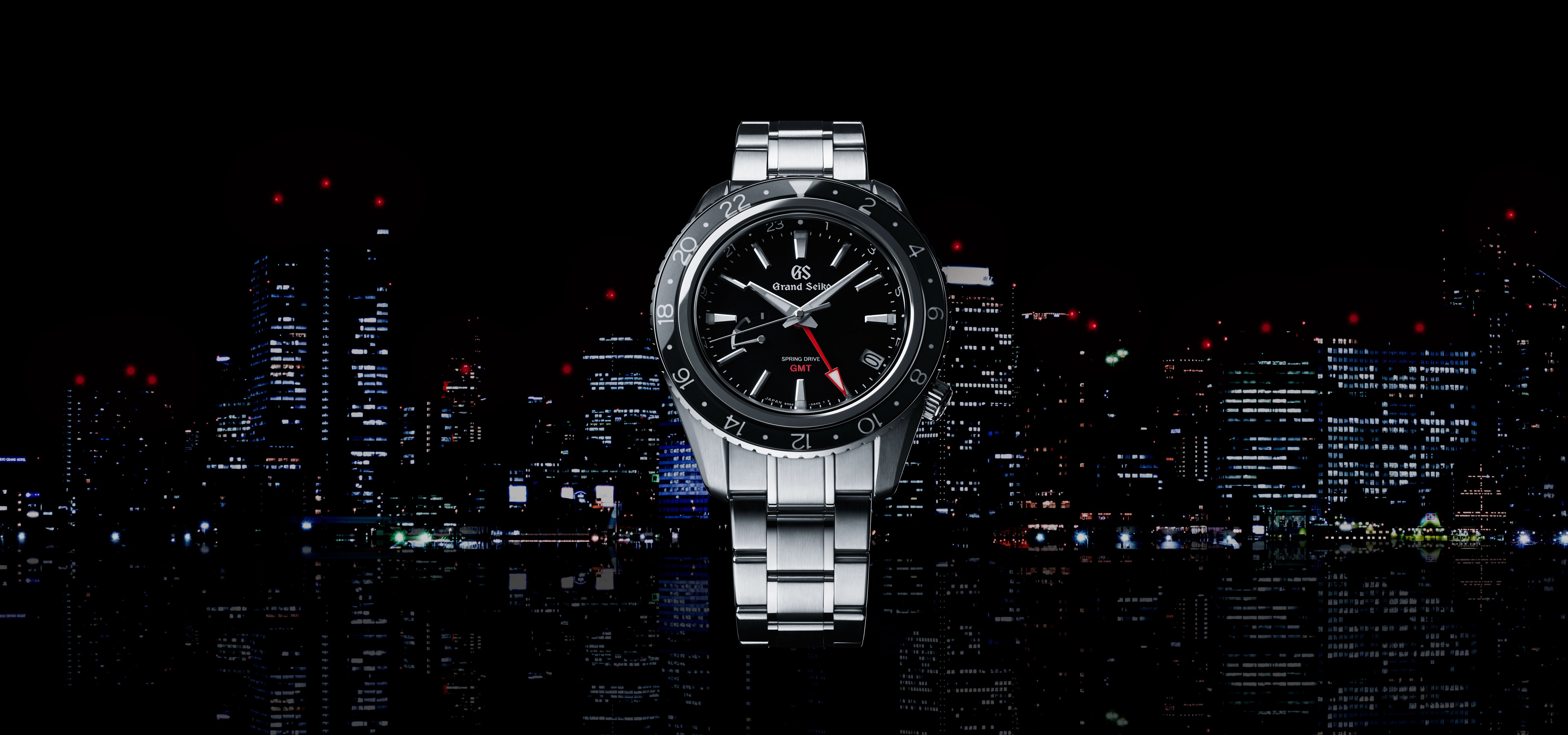 GMT and the cityscape at night
Perché la lancetta GTM dell'SBGE201 è rossa? Per stagliarsi sul quadrante nero intenso? Sì. Per distinguersi dalle altre lancette? Sì. Ma forse anche per celebrare la magia notturna di una città e, in particolare, le luci rosse che brillano dalle cime dei grattacieli come fossero fari urbani.
Un modello con carica a molla GMT per la prossima generazione
Dotato di una lancetta GMT, questo orologio presenta il calibro con carica a molla esclusivo di Grand Seiko, che combina la forza motrice di una molla principale con l'alta precisione di un orologio al quarzo. Il movimento della lancetta dei secondi sul quadrante nero esalta ulteriormente un movimento di scorrimento che riflette il flusso naturale e costante del tempo.

Il vetro zaffiro di alta qualità sulla superficie dell'anello fornisce un forte senso di trasparenza, ampiezza e profondità.
Esterno
| | |
| --- | --- |
| Esterno: | Acciaio inox |
| Fondello: | Fondello a vite |
| Materiale del vetro: | Zaffiro a doppia curvatura |
| Rivestimento vetro: | Rivestimento anti-riflesso sulla superficie interna |
| LumiBrite: | LumiBrite su lancette e indici |
| Dimensione della cassa: | Diametro 44.0mm Lug-to-lug 50.8mm Spessore 14.7mm |
| Larghezza cinturino: | 21mm |
| Tipo di chiusura: | Tripla chiusura pieghevole con rilascio a pulsante |
| Lunghezza bracciale: | 191mm |
Movimento
| | |
| --- | --- |
| Codice calibro: | 9R66 Istruzioni |
| Riserva di carica: | Circa 72 ore (3 giorni) |
| Precisione: | ±1 secondo al giorno / ±15 secondi al mese (in media) |
Funzioni
Resistenza all'acqua:
20 bar
Resistenza magnetica:
4,800 A/m
Altri dettagli / Caratteristiche:

Lunetta girevole (display 24 ore)
Corona a vite
30 rubini
Lancetta a 24 ore (funzione display doppio orario)
Display riserva di energia
Funzione di regolazione differenza orario collegata al calendario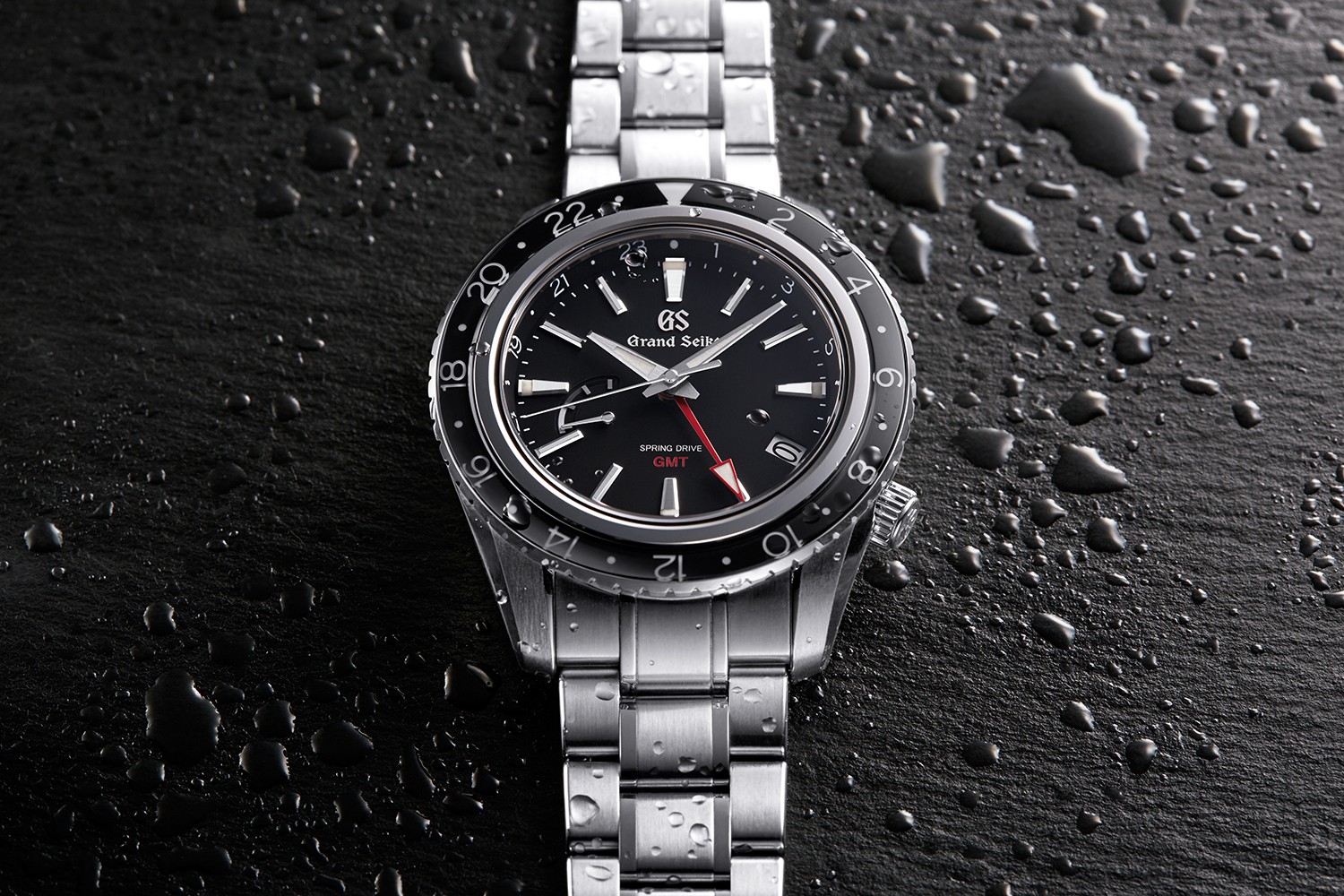 Sports. Evenings. Anytime. Anywhere.
The sapphire crystal bezel gives this watch a refinement that makes it as suitable for formal occasions as it is for use outdoors. It's 20 bar water resistant and the Spring Drive movement is resistant to temperature change and shock. Furthermore, it's ultimately practical; its GMT hand, the 24 hour dial ring and the two way rotating bezel allow you to see the time in up to three time zones at once while the accuracy is maintained even when the zones are adjusted.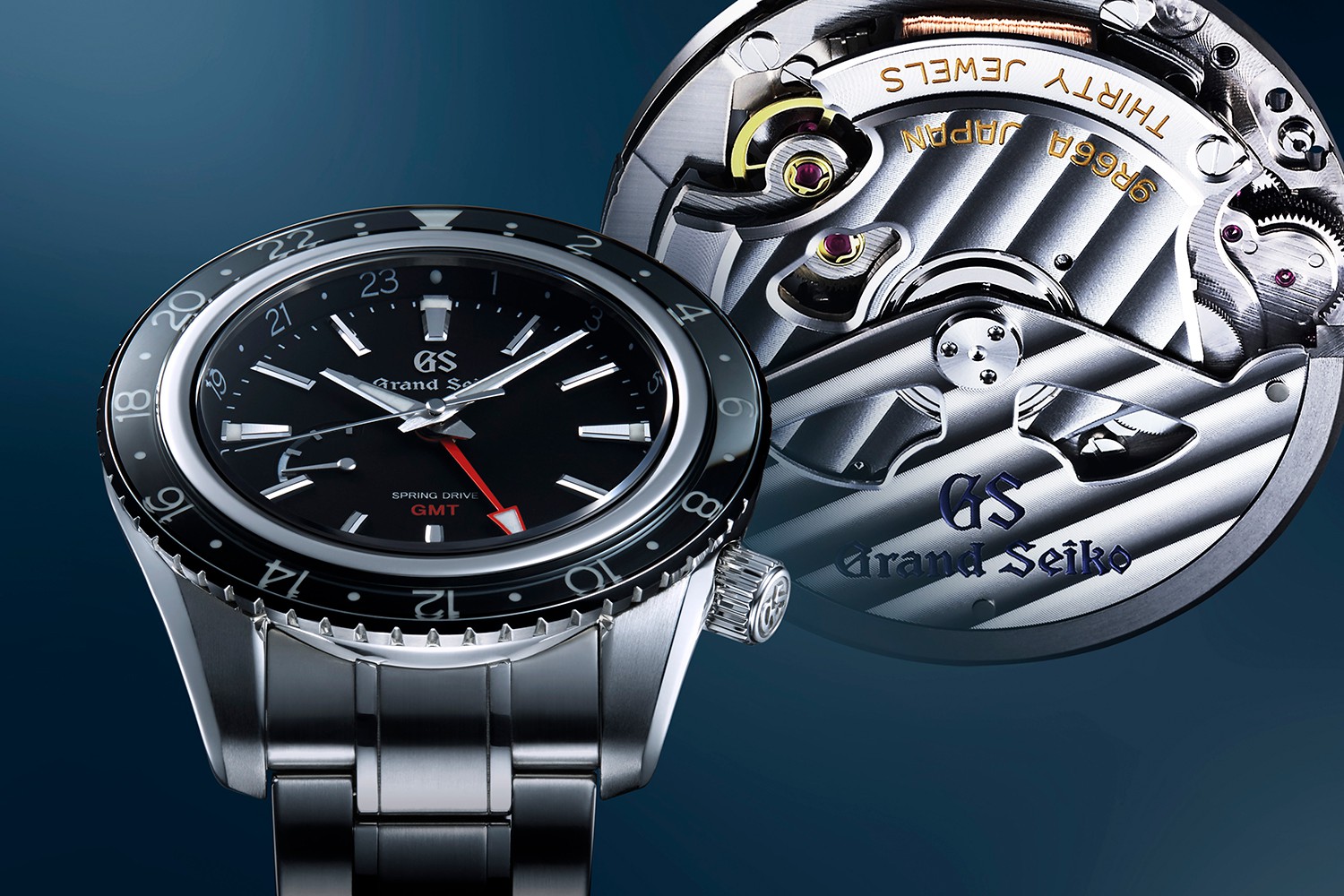 A seconds hand that moves in glide motion
Because all the motion within a Spring Drive movement is in one direction, the seconds hand moves in perfect glide motion. Just like time itself, the seconds hand moves continuously and silently with no tick or shudder. Spring Drive expresses the natural flow of time in a uniquely precise and beautiful way. In this GMT Spring Drive watch with caliber 9R66, a second time zone is shown on a 24 hand that is adjusted independently so that the glide motion is never stopped.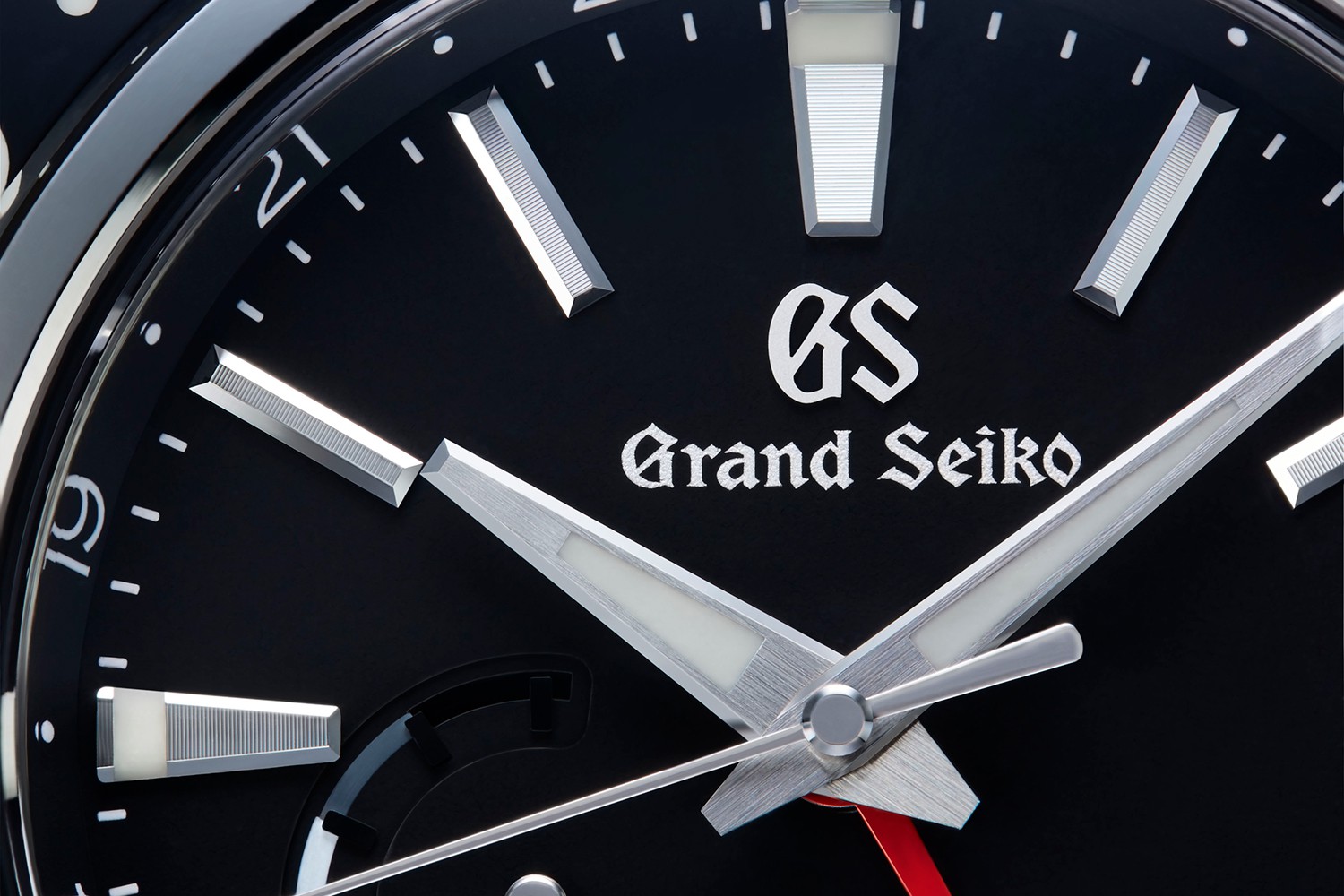 How do you make a watch so legible?
The designer of Grand Seiko's SBGE201 knew that it's all in the details. See how the tip of the hour hand is exactly the same width as the index so that the exact time can be seen at a glance. Look at how the second hand reaches exactly to the edge of the minute markers for precise reading. And see how the markers at nine and twelve o'clock are different to the rest so that there's no mistaking the time, even when the watch is at an angle or off the wrist. For Grand Seiko, legibility is an obsession.