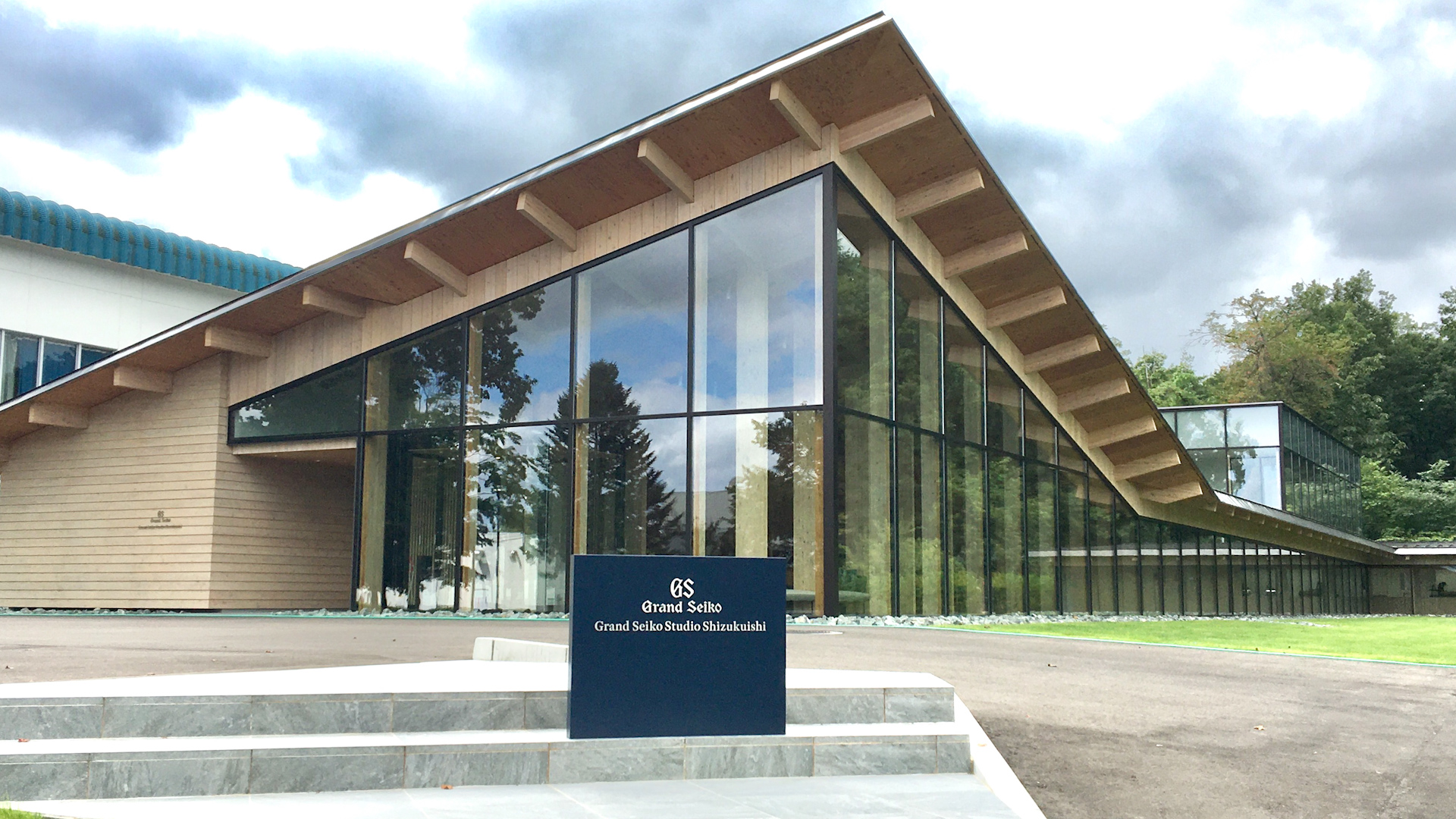 The vaulting windows at the entrance allow in the natural light that is so essential to precision watchmaking and gives those who work inside a sense of being at one with the nature that surrounds them.
Façade
Above the entrance, the roof rises and the glass façade invites visitors inside.
Entrance
The Grand Seiko lion welcomes visitors to the studio. For sixty years, it has symbolized the strength of each Grand Seiko watch and its pre-eminence.