The miniature universe of
Caliber 9S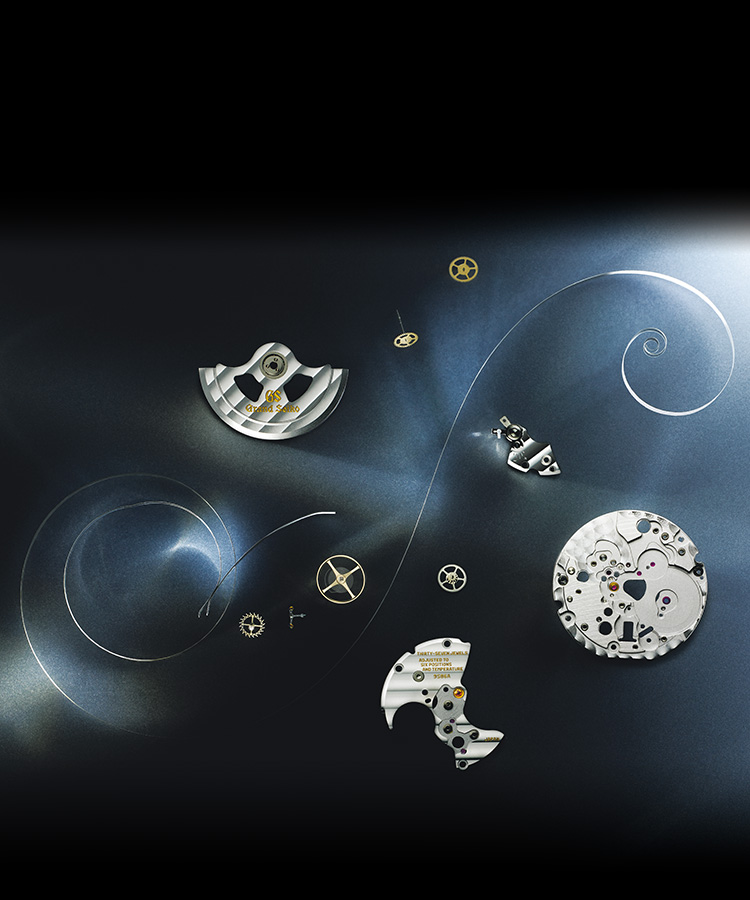 The miniature universe of Caliber 9S
Over two hundred parts, all made in-house
There are many watchmakers but only a tiny handful of true "manufactures." A manufacture is a watchmaker who makes every component of its watch movements itself, a task that clearly involves a very wide range of manufacturing capability and a deep commitment of resources. Why go to all this effort and expense? Right from the very start over 130 years ago, the founder of Seiko, Kintaro Hattori, realized that he would only be able to stay ahead of the rest if he developed the capability to design and constantly improve the quality of each and every component in his watch movements. Today, Caliber 9S bears powerful witness to Kintaro's wisdom. Its extraordinary precision and durability is a direct result of the fact that the company he shaped is a true manufacture, making not only every component but even many of the machines on which these components are made. Crucially, the company not only manufactures its own main and balance springs and has done so for over fifty years, but also makes the alloys from which these springs are crafted.
The level of precision involved in this component manufacturing is breathtaking. In the 10-beat Caliber 9S85, the pallet fork and the balance wheel, two parts that are critical to the movement's accuracy, are made from an in-house, state-of-the-art technology called MEMS which was developed as part of the company's semiconductor manufacturing. MEMS allows the creation of complex shapes that cannot be achieved by conventional technology. Furthermore, these MEMS parts are made with tolerances of one thousandth of a millimeter.
Precision manufacturing is, however, only half the story. Caliber 9S85 has 221 components, many of which are one millimeter or smaller in size and all of which are assembled by hand. This is a task that can only be achieved by craftsmen and women with the very highest levels of skill. For example, the final "truing" of the balance spring is done, by hand and under a microscope, by craftsmen using pincers to make adjustments with a precision of one hundredth of a millimeter.
Only a true manufacture can combine both the precision manufacturing of every component and the highest level of craftsmanship, as Grand Seiko's Caliber 9S proves. A manufacture is not just a production system; it is a living commitment to a high ideal created by technology, people, and history.
Read More