A new team with new solutions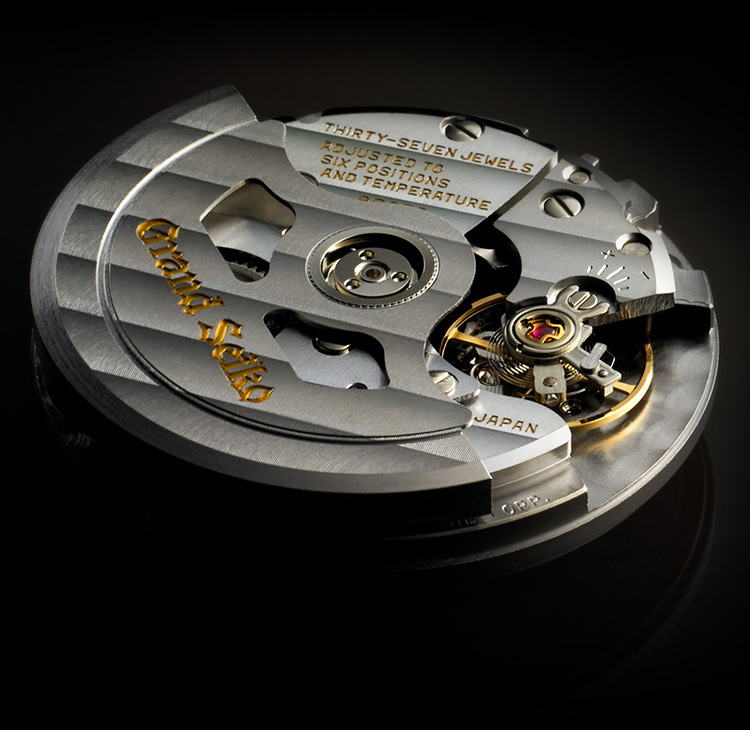 A new team with new solutions
Caliber 9S takes up the 10-beat challenge
Put simply, there are two ways to enhance the precision of a mechanical watch: enlarging the diameter of the balance wheel, which controls the accuracy, or increasing the number of beats. The size of the balance wheel will always, however, be limited by the size of the watch. On the other hand, increasing the number of beats reduces the power reserve and also makes it difficult to maintain the oil that protects the parts from wear. So, what should be done? With this question, the challenge ahead was clear as the project to further refine the precision of Caliber 9S began.
"Go for it." Hisashi Fujieda, a young engineer who was still in his 20s, recalls the rush of exhilaration he felt when his boss said those words to him. He set about analyzing various movements from the past, poring over the company's enormous volumes of technical data, and seeking clarification from senior engineers when there was something he didn't understand. Based on this work, and with the cooperation of the prototype division based in Morioka, he was able to create experimental models of a 10-beat mechanical movement. Through this process, the blueprints for a new high-precision movement began taking shape in Fujieda's mind.
The task at hand was how to overcome contradictions. The straight and easy road to practical realization of greater accuracy was to increase the oscillations of the balance wheel. But it was also crucial to prevent any reduction of the power reserve and ensure oil retention, and thereby maintain the movement's durability as well. Loss of oil was known to lead to fragility in a 10-beat movement and so was to be avoided at all costs. To realize a 10-beat movement worthy of the Grand Seiko name, this challenge had to be met without compromising any of the elements required of a watch that is worn every day.
There were two keys to achieving this goal; first, the development of new materials for the two springs that govern the wristwatch's power and accuracy and, second, the enhancement of the oil retention properties of the escapement using new machining technology that could deliver higher levels of precision. It took time, but the team made advances in both areas that led to the birth of Caliber 9S85 in 2009. This accomplishment also signified that the baton had been successfully passed to a new generation of watch designers, in whose hands the development of Grand Seiko's mechanical movements for the 21st century would be secure.
Read More