Mirrored surfaces, sharp ridges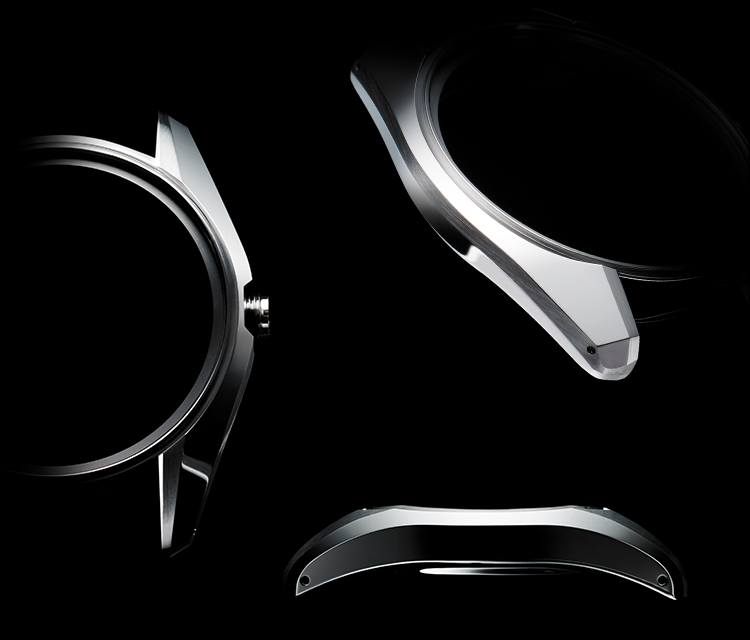 Mirrored surfaces, sharp ridges
A case with crisp edges that is still comfortable to wear.
The master craftsmen and women who have the responsibility of polishing the cases that carry the mechanical 9S caliber have one of the most challenging tasks in watchmaking, because only the painstaking hand process called Zaratsu polishing delivers the distortion-free, mirror finish that is the Grand Seiko signature.
Zaratsu polishing is perhaps the most challenging and demanding way to finish a watch case because it demands great precision and a deftness of touch that only the human eye can achieve. The need for these skills arises from the fact that the Grand Seiko design calls for a sharp ridge to be formed wherever two planes come together. The more the case surface undergoes buffing, the final process that produces Grand Seiko's flawless mirrored finish, the softer this angle becomes, which would make the edge appear less pronounced. Only with Zaratsu polishing can the craftsmen and women create the immaculately smooth surfaces that reduce the need for buffing to the minimum.
The studio where Grand Seiko prototypes are prepared is often visited by chief designer Nobuhiro Kosugi who has long experience in realizing every detail of case design, manufacture and polishing. Kosugi and the polishing team share the same goals and sense of ambition. As both the designer and the polishing team both know what the remarkable Zaratsu process can achieve when executed to perfection, they are constantly pushing back the frontiers of their art and taking their skills to new levels.
Read More