Polishing light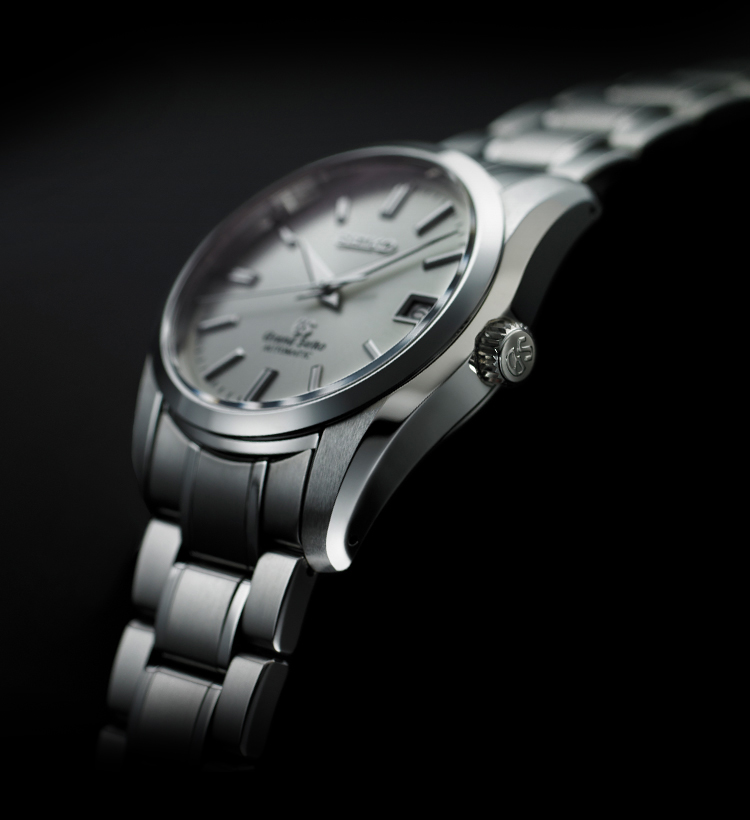 Polishing light
The challenge of perfecting the Grand Seiko Style
In the years that followed the launch of the first Grand Seiko in 1960, the focus of the Grand Seiko team was on precision and notable advances were made in raising the accuracy rates of Grand Seiko watches to unprecedented heights that were among the very best in the world. The exterior design of the watches took a back seat until the appointment of a design graduate, Taro Tanaka, to the Grand Seiko team. In 1962, Taro spent long hours at the WAKO store in Ginza, Tokyo's most exclusive shopping district, watching how people reacted to watches from all around the world. He drew two conclusions. First, he saw that Grand Seiko watches did not have a clear and common identity; they were perfect as individual designs but not immediately recognizable in the WAKO showcase as Grand Seiko. Second, he realized that, in order to stand out and to attract the eye, Grand Seiko needed to have more brilliance. He saw that the way forward was to design watches with sharper angles and distortion-free surfaces so that they would "sparkle with quality"; in short, the answer was "light."
Tanaka's ideas found full expression in the 44GS, which was launched in 1967. This landmark design embodied every aspect of the "Grammar of Design" that he had created and which later became known as the "Grand Seiko Style." This "grammar" was a densely written design guide that defined exacting standards for every visible component, from hour markers to case. 44GS was the first watch to be designed, from the very start, to embody Tanaka's ideas and it remains today his masterpiece. Its surfaces and case lines are polished to a distortion-free mirror finish, its hands are polished to razor edge sharpness so that they catch even the faintest ray of light and the lugs combine polished and hairline finishes in a way that lets light create a subtle and uniquely Japanese effect.
Nobuhiro Kosugi is responsible for Grand Seiko's design today. He recalls that during his early days at Seiko, the 44GS design was considered very challenging because of the time and skill needed to realize it. Looking back, he sees how vital it was to the development of Grand Seiko that the Grand Seiko Style was implemented to the letter. 44GS was a very difficult watch to make and required extremely high levels of craftsmanship but, when it was successfully built, it set a new standard of manufacturing and gave Grand Seiko a new and recognizable identity that has lasted until today. Kosugi recalls that 44GS honed the skills of the craftsmen and women and raised everyone's expectation of what a great watch should be. Even today, each of Kosugi's Grand Seiko designs sets new challenges for the craftsmen and women and much of his work involves his presence at the watchmakers' work benches, encouraging them to embrace every new challenge.
Kosugi's latest design, which features long, graceful curves, is polished to a brilliant mirror finish. The lugs present a new challenge for the craftsmen who polish the case. Three different finishes all converge at the tip of the lug and patience and great skill are needed to ensure the perfect harmony that Kosugi's design demands. By setting this and other challenges, Kosugi is developing new skills in the team to make sure that the Grand Seiko Style evolves continuously. This, he says, is an important part of his mission as Grand Seiko's master designer.
Read More