The weight and length of the hands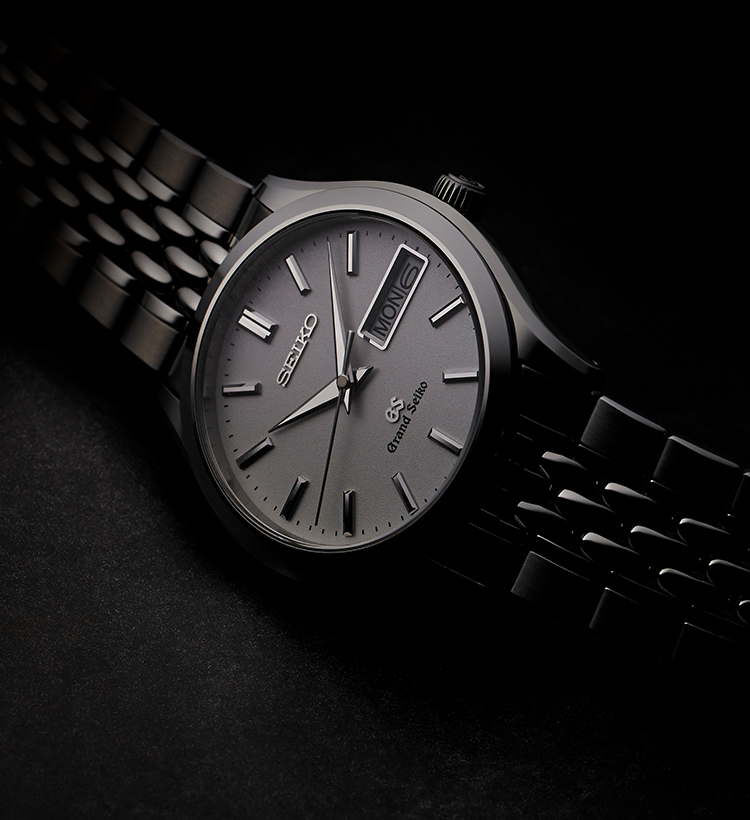 The weight and length of the hands
Combining legibility with precision.
By the late 1980's, the quartz revolution had changed the watch industry dramatically and forever, as it had brought accurate and reliable timekeeping within the reach of all. Nevertheless, members of Grand Seiko's quartz watch development team still wanted to set themselves new goals and make new breakthroughs. They started with a simple question; "How can we create a new generation of quartz?" Enhanced precision was well within reach but would that be enough? More importantly, would it be enough for Grand Seiko? The answer was clearly "No." Any new Grand Seiko caliber should offer greater precision, of course, but also greater reliability and greater legibility, and should do so in a way that matched the high standards of beauty that already defined the Grand Seiko name. These new aims could only be achieved if the new caliber could power the same longer, broader hands that were already part of the Grand Seiko signature in its mechanical watch collection. Herein lay the challenge. Such hands would necessarily be heavier and could not be powered by any existing technology. A mechanical movement delivered the high level of torque required to move larger hands but no existing quartz movement could match it.
This was exactly the kind of challenge that the development team relished. They set as their goal the creation of not just the "best quartz movement," but a quartz movement that, in every way, matched the high standards of Grand Seiko. The engineers set to work. How could a large, heavy hand be moved? How could the date change instantaneously? How could they make the second hand land exactly on the markers, without shuddering? These were the questions they decided to address and they determined that no partial solution would suffice. It was a question of "All or nothing." This was how Caliber 9F was conceived.
Read More