Mar. 5, 2020
Press Release
The 60th anniversary of Grand Seiko is marked by the re-creation of the 1960 original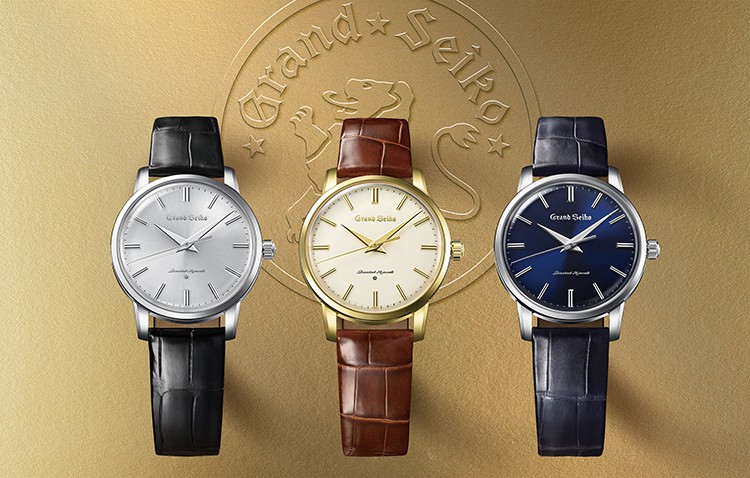 2020 is a special year for Grand Seiko as it is the 60th anniversary of its creation. The date was December 18, 1960. For some time, a determined team in Seiko's Suwa facility in central Japan had been working on the creation of a watch that would be as precise, durable, comfortable and beautiful as humanly possible. On that day, the result of all their efforts was released. It was a watch with a 14k gold filled case and a slim movement whose precision met the highest international standard of the time. Such was the level of their achievement that it was decided to call the watch Grand Seiko. Now, in this special year, a new re-creation of the first Grand Seiko watch from 1960 takes its permanent place in the collection.
Slim, precise and loyal to its heritage
The re-creation is presented in three versions, all with the same slim profile and high precision afforded by the use of the manual-winding caliber 9S64. The case shape and the softly curved dial and hands are entirely faithful to the 1960 original, but the case back is now in sapphire, revealing the beautiful finish of the movement. In line with today's aesthetic, the case diameter has been increased from 35mm to 38mm and a three-fold clasp makes the watch easy to wear.
Three different materials are used. The case in the platinum version is in Platinum 950 and the dial carries the star mark that signifies that its hour markers are in 18k gold. The engraving of the Grand Seiko name on the dial is particularly sharp thanks to the fact that the dial, too, is in 18k gold.
The case of the second creation is in 18k yellow gold, as are the hour markers. The third case is in Brilliant Hard Titanium, which is exclusive to Grand Seiko. It is as light as pure titanium but twice as hard as stainless steel and therefore highly resistant to scratches. Its color is brighter than the other forms of titanium used for Grand Seiko and allows the Zaratsu polished surfaces to stand out even more prominently.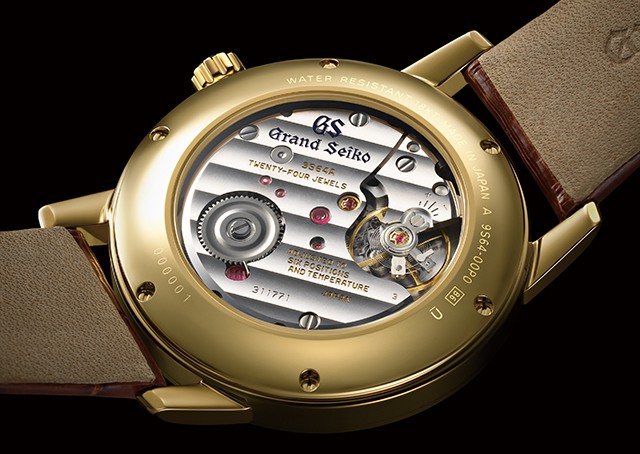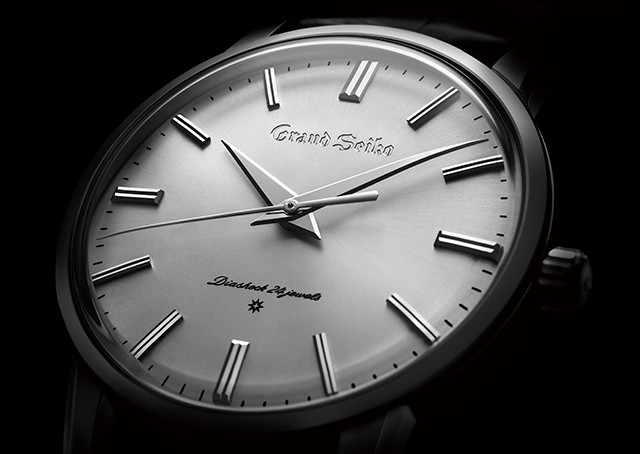 All three offer a remarkable blend of slimness, efficiency and precision. The cases are just 10.9mm in depth, the power reserve is 72 hours and the accuracy rate is +5 to -3 seconds per day. All three versions feature crocodile straps.
All three watches in the series will be available at Grand Seiko Boutiques from June 2020 onwards.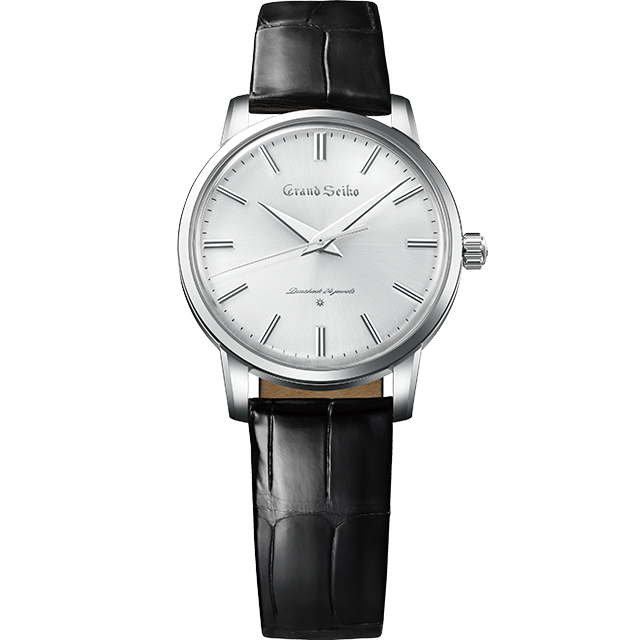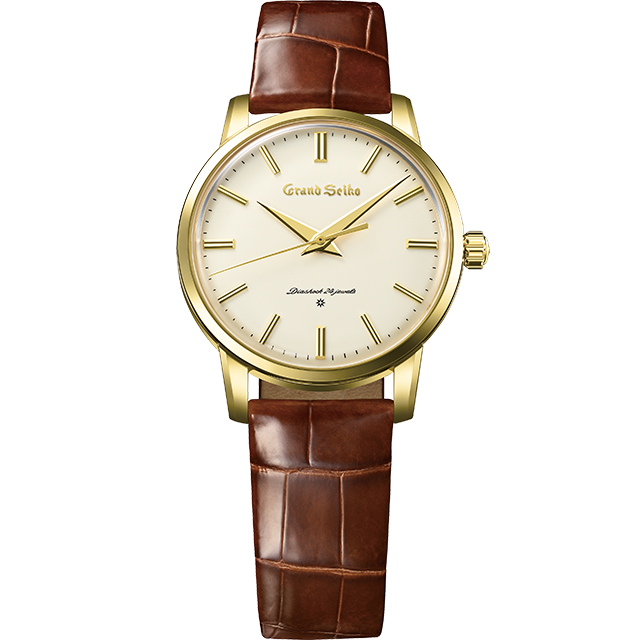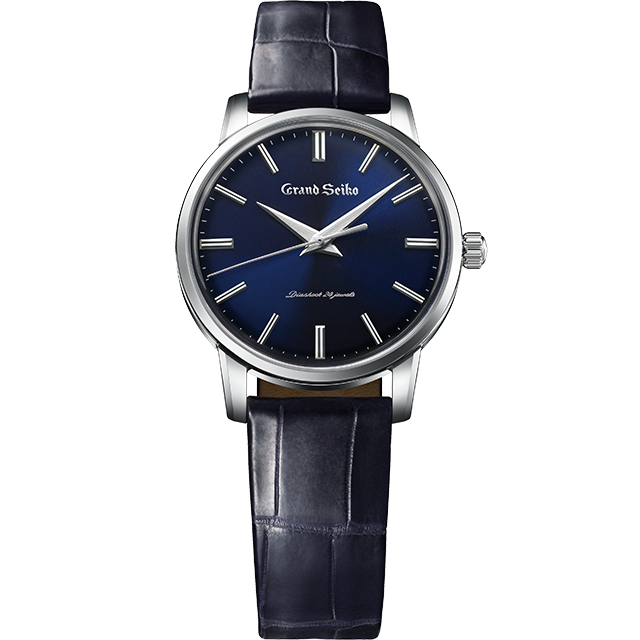 Re-creations of the first Grand Seiko
Caliber 9S64
Driving system: manual-winding
Vibrations: 28,880 vibrations per hour (8 beats per second)
Accuracy: +5 to -3 seconds per day (when static)
Power reserve: 72 hours
Number of jewels: 24
Specifications
Platinum 950 case and clasp (SBGW257)
18k yellow gold case and clasp (SBGW258)
Brilliant Hard Titanium case and clasp (SBGW259)
Crocodile strap with three-fold clasp with push button release
High definition dual-curved sapphire crystal with anti-reflective coating
See-through case back
Water resistance: 3 bar, Magnetic resistance: 4,800 A/m
Diameter: 38.0mm, Thickness: 10.9mm
Approximate recommended retail prices in USA:
$38,000 (SBGW257), $26,000 (SBGW258), $8,000 (SBGW259)