Mar. 5, 2020
Press Release
A new era begins with the opening of the Grand Seiko Studio Shizukuishi.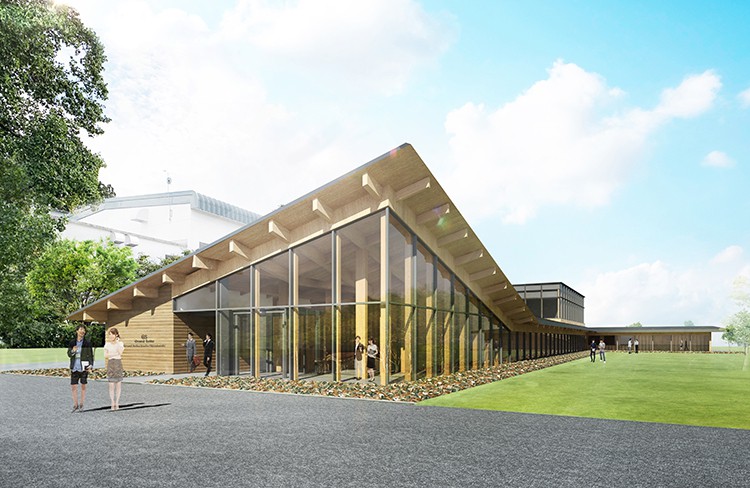 As Grand Seiko looks ahead to the start of its second 60 year cycle, there could be no more potent symbol of the fact that it is at the start of an exciting new era than the opening of a new manufacturing studio.
In June 2020, an entirely new studio, dedicated to Grand Seiko, will open its doors alongside the existing facilities of Morioka Seiko Instruments. The studio will be home to the watchmakers who assemble and adjust Grand Seiko's mechanical watches and has been created with a view to greater production capacity in the future and the expansion of the collection. It will also house an exhibition space where visitors can learn about the ideas, collections and personalities that have made Grand Seiko over the past six decades.
The new studio is an entirely new free-standing building of 1,975 square meters and is surrounded by trees, through which the slopes of Mt. Iwate can be seen. Throughout the studio, the importance of the facility's natural surroundings as an inspiration for Grand Seiko is evident.
The studio was designed by master architect, Kengo Kuma who is known worldwide for designing buildings that respect the natural world. In 2009, he summed up his architectural philosophy: "The place is a result of nature and time; I think my architecture is some kind of frame of nature. With it, we can experience nature more deeply and more intimately.
Transparency is a characteristic of Japanese architecture; I try to use light and natural materials to get a new kind of transparency." The studio he has created for Grand Seiko is a perfect example. Of wooden construction, with its roof pointing towards Mt. Iwate, the studio allows visitors to feel the beauty of its natural surroundings even from inside and is in elegant harmony with the Grand Seiko philosophy, The Nature of Time.
The Grand Seiko Studio Shizukuishi, as it will be known, provides the perfect environment for the craftsmen and women who will create new generations of Grand Seiko watches within its elegant walls.
An overview of the facility
-Name: Grand Seiko Studio Shizukuishi
-Address: 61-1, Itabashi, Shizukuishi-cho, Iwate-gun, Iwate Prefecture
-Building: two floors of wooden construction
-Design: Kengo Kuma & Associates, Daiken Sekkei
-Construction: Kajima Corporation
-Inauguration: June 2020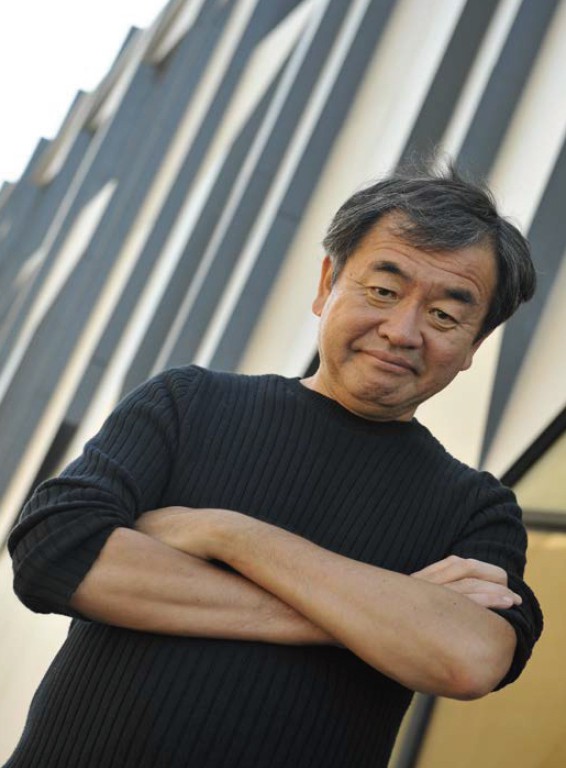 Kengo Kuma
Kengo Kuma was born in 1954. Before establishing Kengo Kuma & Associates in 1990, he received his Master's Degree in Architecture from the University of Tokyo, where he is currently a Professor of Architecture and both studied and taught at Columbia University in New York. Kengo Kuma & Associates has designed architectural works in over twenty countries including the Suntory Museum of Art in Tokyo, the Art Center in Besancon France, the V&A Dundee Museum in the UK and the new National Stadium in Tokyo.
Kuma has received numerous awards, including the Architectural Institute of Japan Award, the Spirit of Nature Wood Architecture Award (Finland), and the International Stone Architecture Award (Italy), among others. Kengo Kuma & Associates aims to design architecture which merges naturally with its cultural and environmental surroundings, proposing gentle buildings on a human scale.