Classic Star 2018' in the Watchstars Awards 2017/2018.
We are delighted and deeply honored to announce that the re-creation of the first Grand Seiko, SBGW253G, was recently chosen as 'Classic Star 2018', the best watch in the world in the category of Classic Stars in the Watchstars Awards 2017/2018.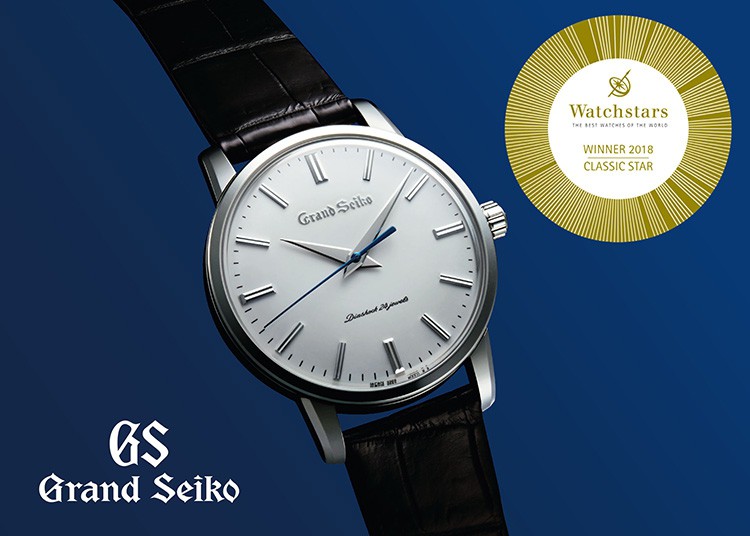 The Watchstars Awards are international watch awards given out annually by an international committee of experts. It is an independent awards program and this is its fourth year. Watchstars honors "the best watches of the world" in five different categories. The Watchstars committee consists of some of the most experienced watch specialists around the world, including highly respected collectors and journalists. The committee alone is allowed to nominate and vote for the winning watches.

The Classic Stars category is for three-handed watches with no functions other than a date and/or power reserve indicator. The committee explained their reasons for choosing Grand Seiko like this: "The state of the art vision of Grand Seiko concept. Wonderful aesthetic and movement. The perfect example of how a re-edition should be."