Understatement as artistry
This timepiece brings the pure, understated and subtle design aesthetic of Grand Seiko to the dress watch. The curved case and sapphire crystal speak of tradition and the artistry that makes the watch possible is evident in the perfect curve of the minute hand, which is bent by hand to follow exactly the contours of the dial. The movement within has a slim profile that belies its power and precision.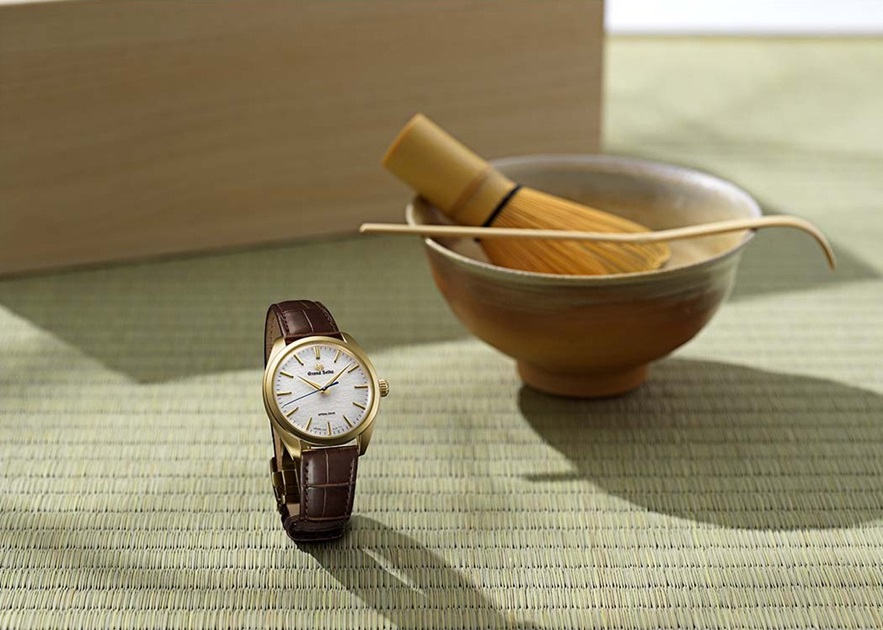 The beauty of tranquility
In the Japanese tea ceremony "Sado," every object is formed from nature and every action has its own calm rhythm. It is a quiet, tranquil art in which harmony is a central theme.
Like the tea ceremony, this watch also typifies the beauty and tranquility of traditional Japan. Its hands and indexes have the delicate sparkle that only the sharpest angles can create while the curves and rounded contours of the case and dial exude a quiet serenity. When you gaze at the watch, just as when you at last sip matcha at the culmination of a Sado ceremony, you are struck by the beauty of harmony. Some things just feel exactly right.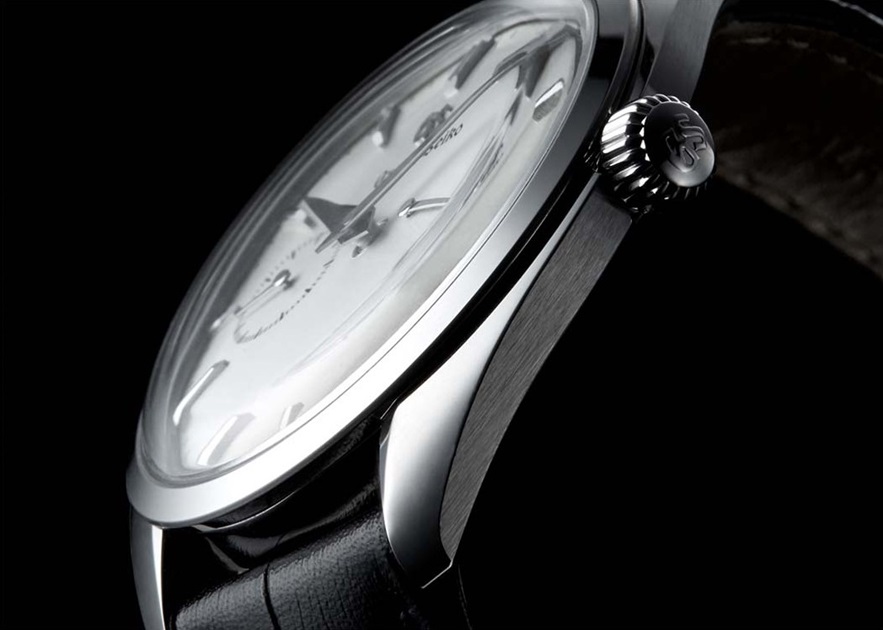 The perfect fit
With its slim hand-winding movement and the rounded shape of the case, this handsome dress watch presents a thin profile from every angle and sits snugly on the wrist. What is perhaps surprising is that this is true whatever your wrist size. Thanks to the delicately curved lugs, the watch is a perfect fit on a small or larger wrist. To wear it is to believe it; it's as if it were customized just for you.