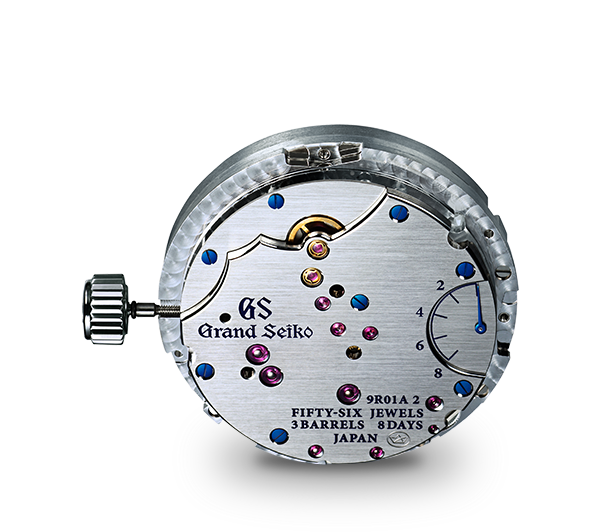 Manual-winding 8-Day Power Reserve Spring Drive
Caliber 9R01
By 2014, Spring Drive had proven its worth as a mechanism and was widely appreciated as a significant advance in watchmaking. The Grand Seiko team were proud of what had been achieved but sought to make further advances. All Spring Drive movements already offered a remarkable 72 hours of power reserve. The challenge was clear. Could this be extended still further?
The team at the Micro Artist Studio thought so and the Grand Seiko 8-Day Spring Drive is the result. To maintain perfect timekeeping for up to eight days (192 hours) requires greatly increased power, which is provided by a linked series of three barrels. This remarkable caliber, 9R01, was designed throughout to maximize energy efficiency, reducing friction between parts that would otherwise lead to loss in the transmission of the energy derived from the mainspring.
Winding mechanism
Manual winding
Accuracy
±0.5 seconds per day (±10 seconds per month)
Power reserve
Approximately 192 hours
Number of jewels
56 jewels
Features
-Power reserve indicator
-Quick correction function of time difference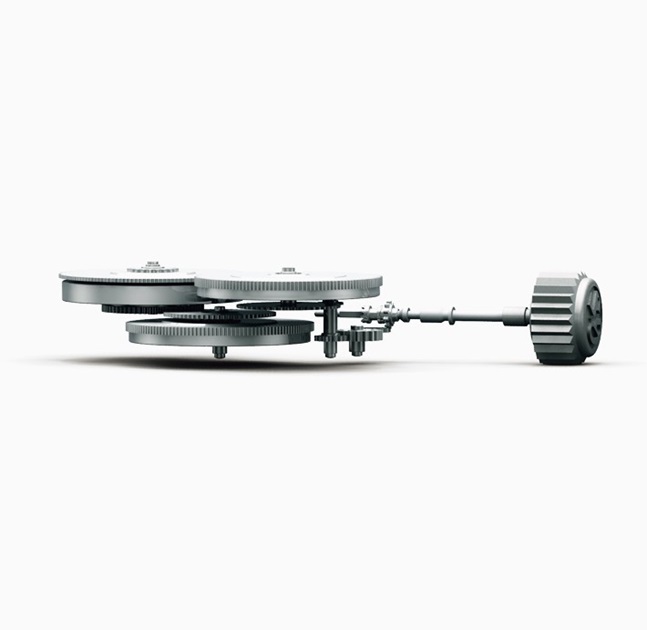 THE 3 BARRELS
The 3 Barrels for Increased Power and Reduced Energy Transmission Loss
In order to realize the eight-day (192 hours) power reserve of Caliber 9R01, three barrels are used. They are arranged in sequence for expanded capacity.
The whole movement was designed to reduce friction between parts that would otherwise lead to loss in the transmission of the energy derived from the mainspring. Precise manufacturing and polishing delivers reduced friction, as does the removal of the intermediate wheel which increases the efficiency of the energy transfer by 10%.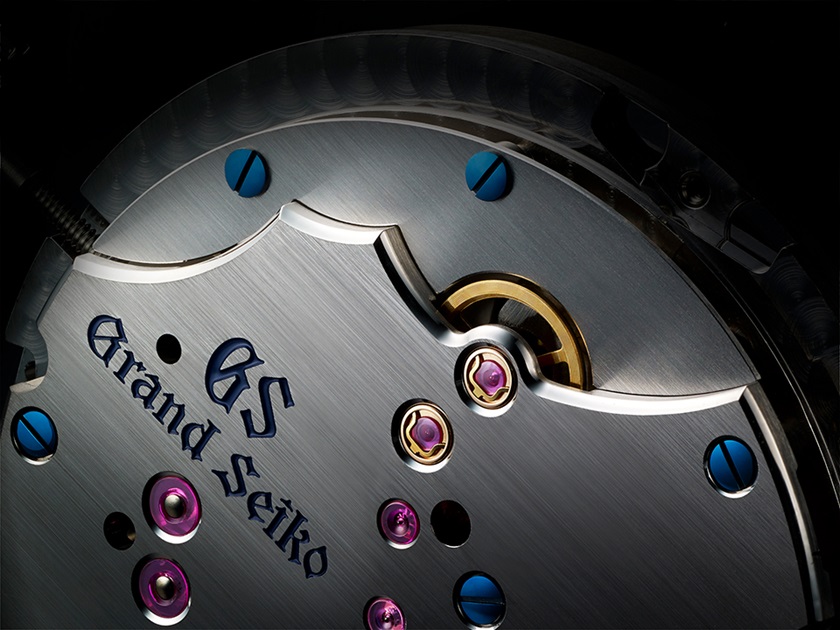 A THICK, ONE-PIECE BRIDGE
A Solid, One-piece Bridge for Enhanced Durability
In the assembly of most watch movements, the gears and other components are placed on the main plate which acts as a base and these parts are then held in place on the main plate by several bridges. For Calibre 9R01, however, Grand Seiko developed a unique system using a single, one-piece bridge. This system delivers enhanced durability and is, we believe, a unique design.
The thickness of this one-piece bridge is some three times greater than any other Spring Drive caliber. Made possible by very high precision engineering, it provides a totally solid base on which all the components are secured in place more precisely.
In addition, the greater thickness of the bridge enhances the durability of movement as the gear shafts are better protected in the event of impact or other shock.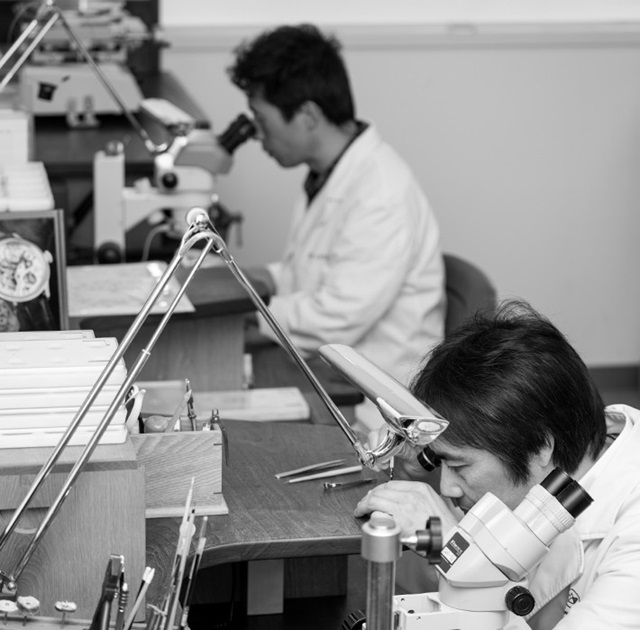 The Micro Artist Studio's First Spring Drive Watch
Caliber 9R01 was the first Grand Seiko Spring Drive movement to be created by the Micro Artist Studio in Shio-jiri in the mountains of central Japan. This remarkable studio has been responsible for many of the company's great achievements, including the Credor Spring Drive Sonnerie and Minute Repeater.
What makes 9R Spring Drive special?
Spring Drive, one of the great innovations in modern watch making history, regulates a spring-driven movement with state-of-the-art electronic technology that functions without batteries or other external power source. Its sole power source is a mainspring, which drives a series of gears. A rotor, connected to the end of these gears, generates a small electrical charge that activates an electronic circuit and quartz oscillator. Its accuracy is unprecedented for a watch wound by a mainspring. The development of the 9R Spring Drive movement was possible only because Grand Seiko is one of the few manufacturers with expertise in both mechanical and electronic watches.