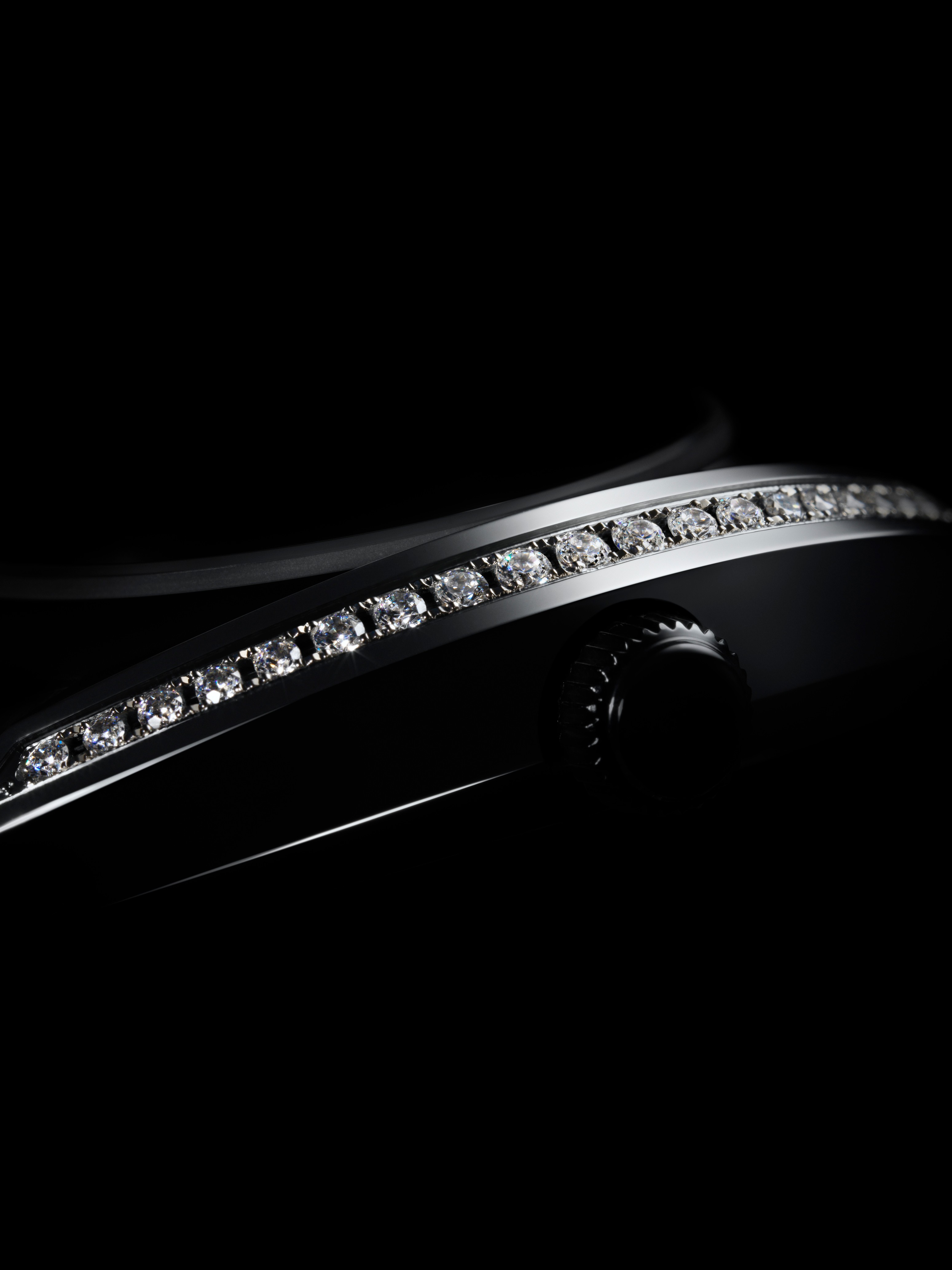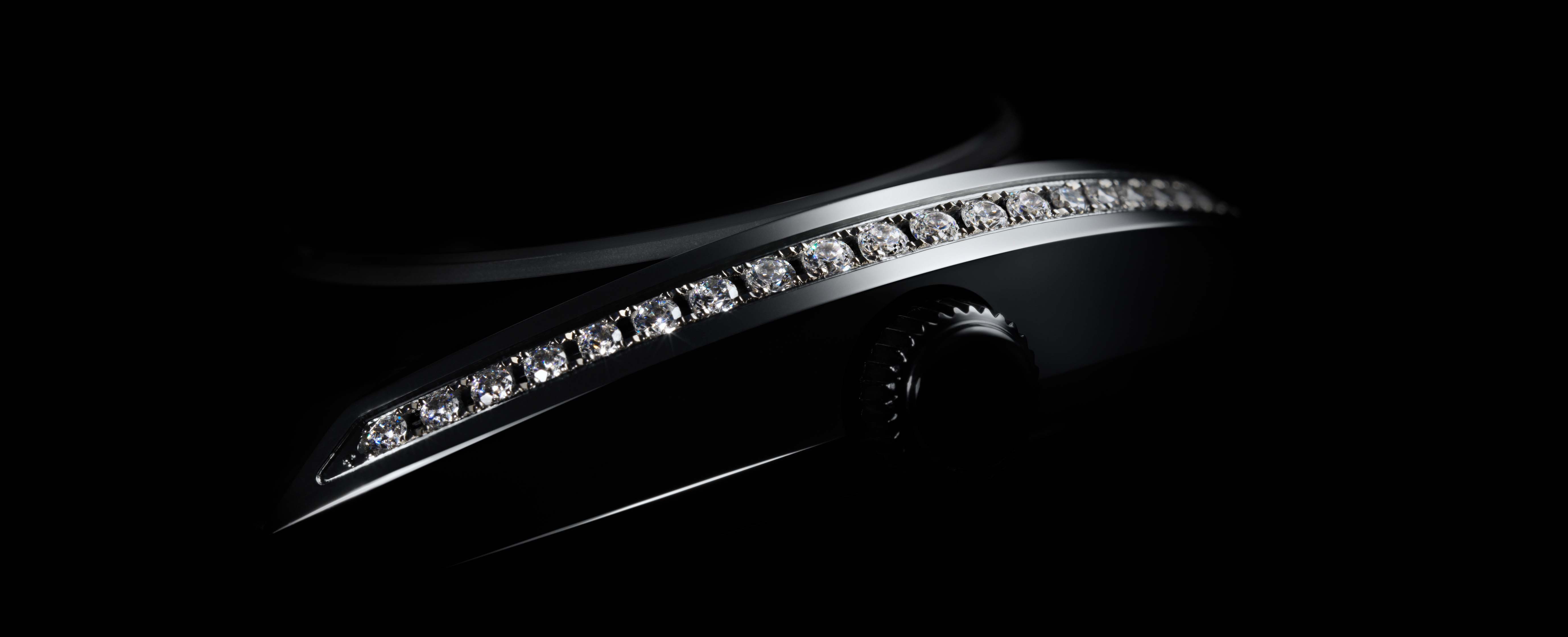 The refinement of the case is most evident when seen from the side. The diamonds are perfectly aligned along the Zaratsu polished surface which has the perfect, distortion-free finish that only this handcraft technique can deliver. While soft to the touch, every edge is sharp to the eye and catches the light in a way that is in sparkling harmony with the line of diamonds.

The Elegance Collection for women traces its heritage all the way back to the 1967 classic known as 62GS. With its bezel-free construction, the new design combines the strong, distinctive look of Grand Seiko with a soft feel to the case. The lines of the case are apparently seamless and the surfaces distortion-free so that the watch has an organic feeling, as if it were hewn from nature itself.
A women's mechanical creation with all the natural elegance of Grand Seiko
Thanks to the slim profile and powerful performance of the new Caliber 9S27, new design possibilities have been created.

Theirdesign respects the heritage that was born in 1967 with the classic 62GS with itsbezel-free construction,sharply angled handsand markers and highly polished surfaces. The new design combines the strong, distinctive look of one of Grand Seiko's seminal creationswith a fresh, softand feminine grace.
Exterior
| | |
| --- | --- |
| Exterior: | Aço Inoxidável |
| Verso da caixa: | See-through & Screw case back |
| Material do cristal: | Cristal de safira de dupla curvatura |
| Revestimento do cristal: | Revestimento antirreflexo na superfície interna |
| Tamanho da caixa: | Diameter 30.6mm Lug-to-lug 36.0mm Thickness 12.7mm |
| Largura da pulseira: | 13mm |
| Tipo de fecho: | Fecho triplo com botão de pressão |
Movimento
Número de calibre:
9S27 Instructions
Tipo de movimento:
Automático com capacidade de corda manual
Reserva de marcha:
Aprox. 50 horas
Mean daily rate:
+8 a -3 segundos por dia

Taxa diária média é um valor médio das taxas diárias em uma condição em que o movimento antes da montagem em uma caixa é medido em seis posições de maneira fixa em ambiente artificialmente controlado por 12 dias.

Precisão de uso normal:
+10 a -5 segundos/dia
Functions
Resistência à água:
10 ATM
Resistência magnética:
4,800 A/m
Peso:
84 g
Outros detalhes / características:

Caixa com diamante(s)
Mostrador de madrepérola com diamante(s)
35 rubis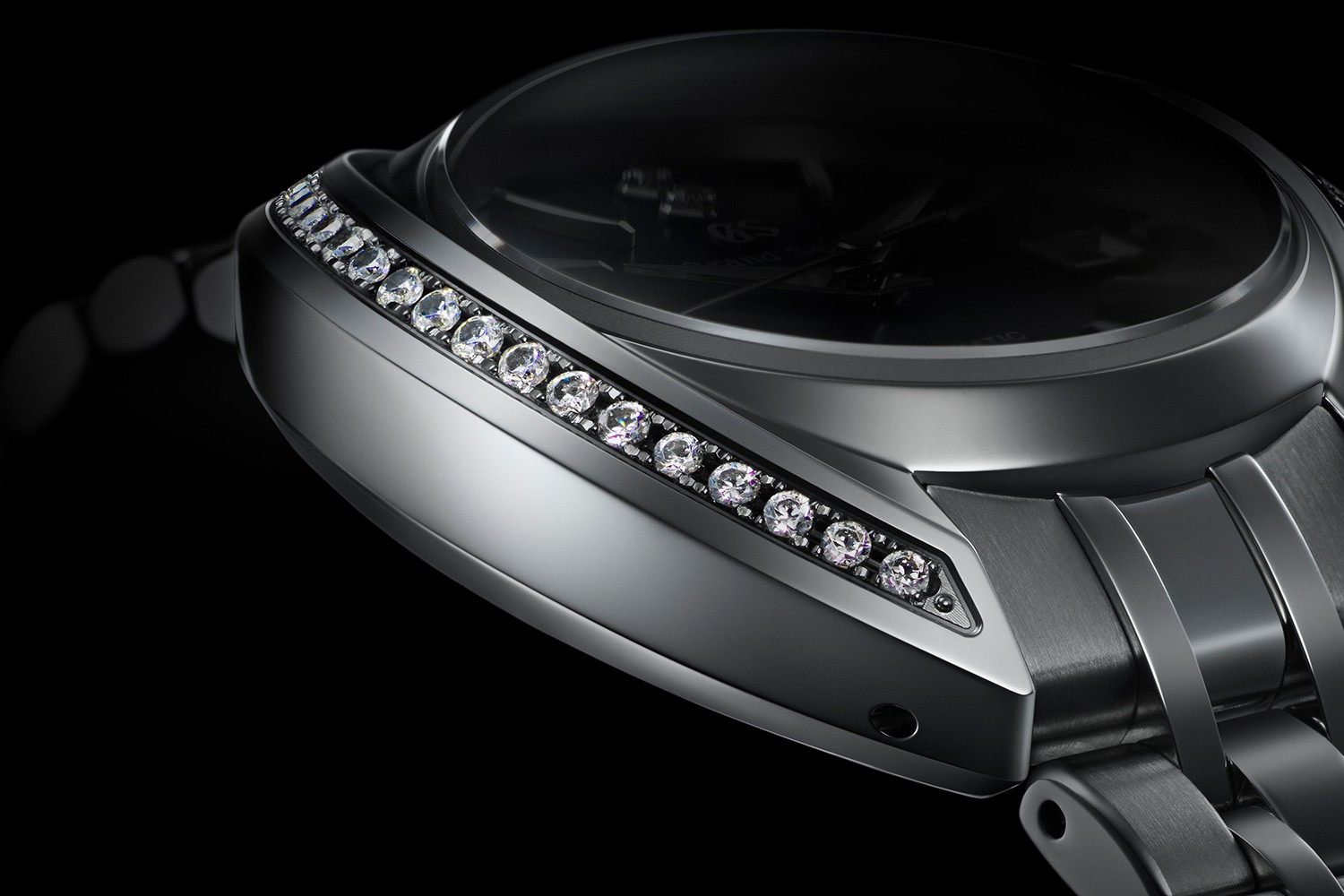 A seamlessly curved case that loves the wrist
As soon as you put the watch on, it feels as if it were designed for your wrist alone. The bezel-free case and the domed sapphire crystal create a delicate arch that follows the shape of your wrist. It's a joy to wear as well as to look at.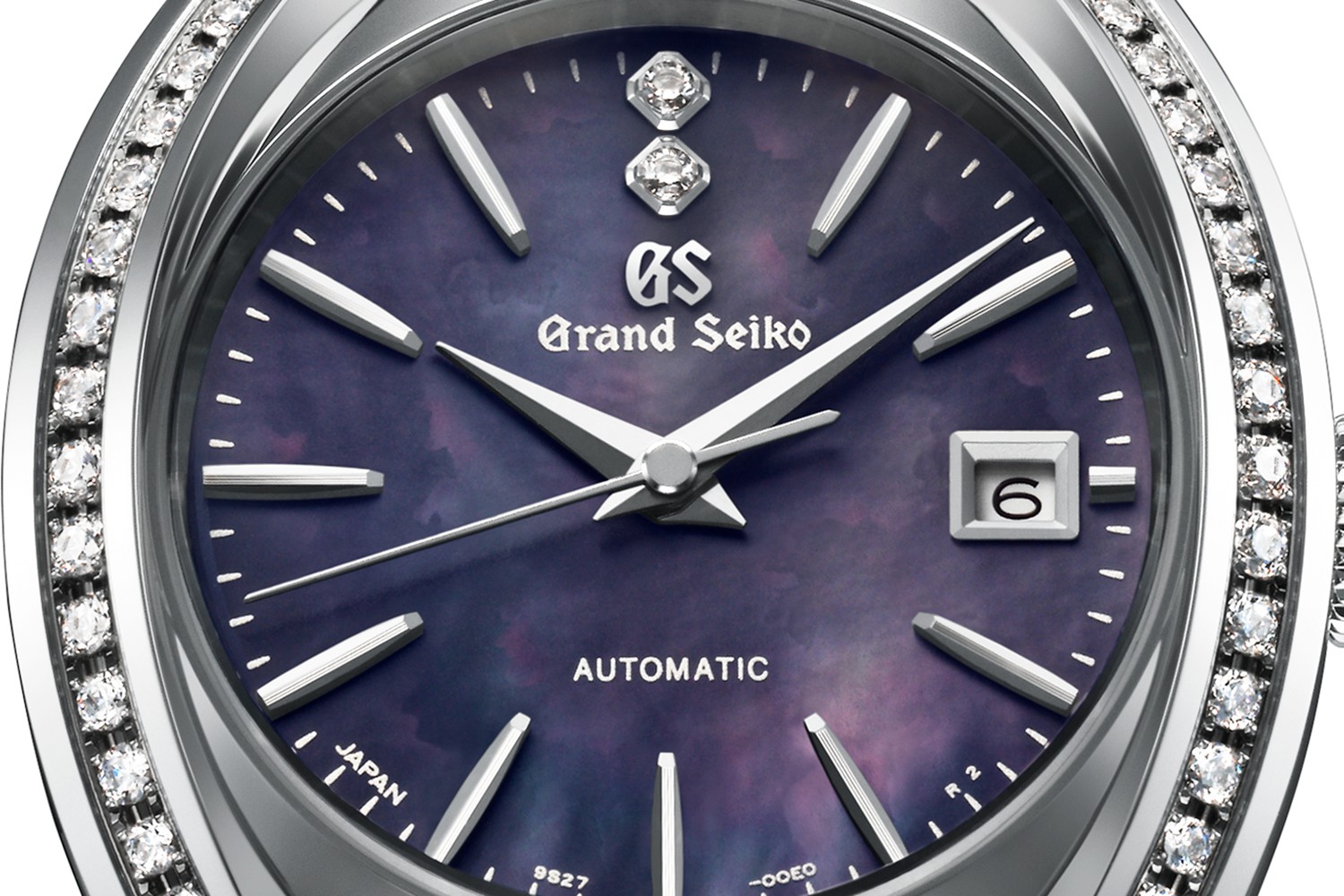 Dials that show the artistry of Japan
Mother-of-pearl dial with a deep purple color known as 'Koki-murasaki' which has been a symbol of status since the early days of ancient Japan. Thanks to the dial's texture and this deep color, it seems to be ever changing; each time you glance at the time, the watch brings a new sparkle to your day.
Caliber 9S27
The Grand Seiko automatic caliber 9S27 strikes that difficult and delicate balance between high performance and slimness that only a true manufacture can achieve. It has a precision rate of +8 to -3 seconds per day and a power reserve of 50 hours. These high levels of performance are delivered by an 8 beat movement that is just 19.4mm in diameter and 4.49mm in height.