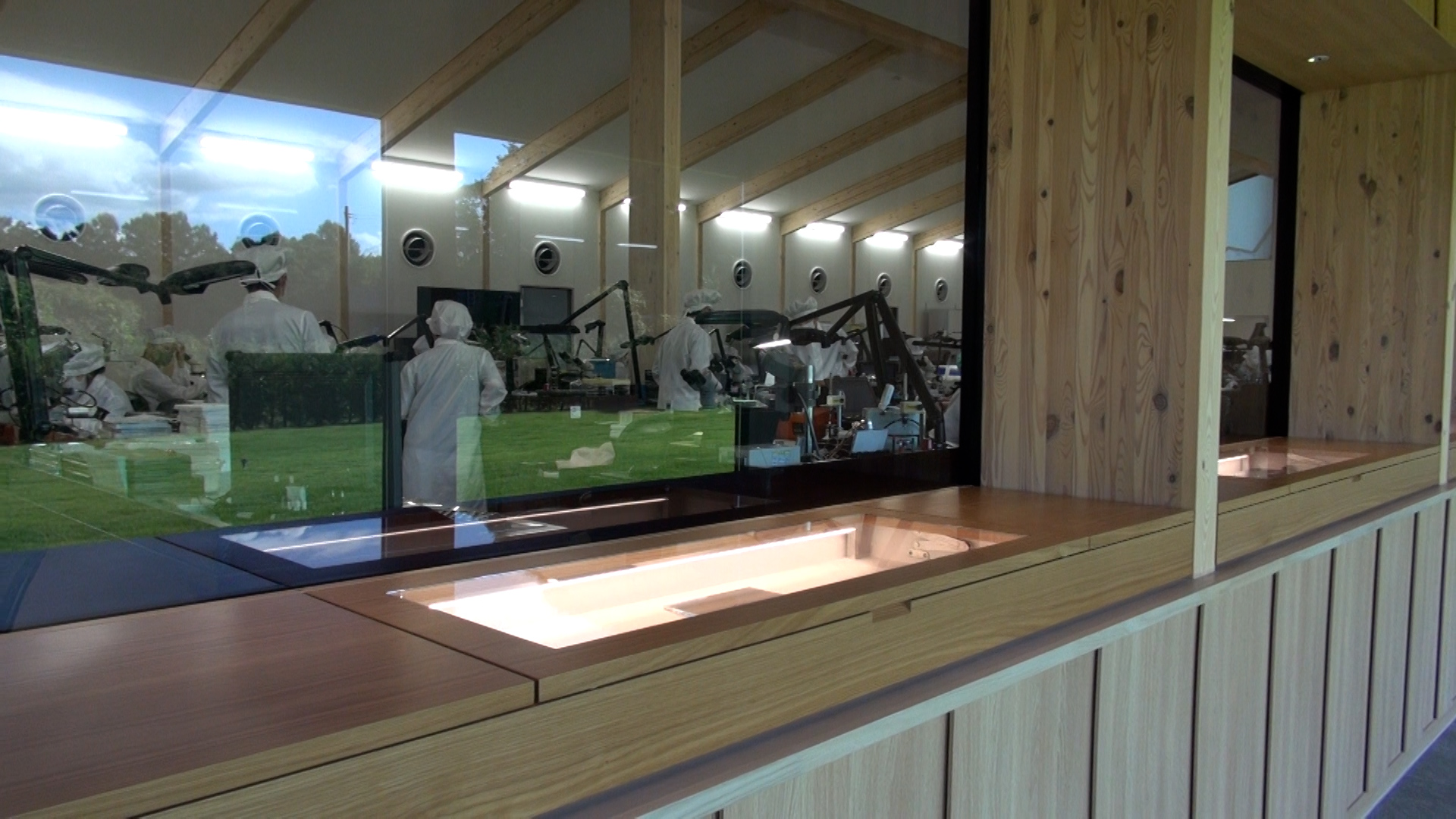 The Clean Room is the heart of the studio. It is here that the skilled craftsmen and women assemble and adjust, by hand, each Grand Seiko mechanical watch. Through the glass screen that ensures the dust-free working environment, you can watch them at work and see them bring the watches to life.
Assembly preparation
The first stage of the assembly of each movement includes the setting the parts and the application of lubrication oils. Several of the most critical components are manufactured to tolerances of 1/1000 mm.
Adjustment of the hairspring
The most crucial process of all is the fine-tuning of the hairspring, which governs the accuracy of the watch. The adjustment is made by hand to tolerances of 1/100 mm.
Grand Seiko Certification
To meet the Grand Seiko Standard, each watch is tested at three different temperatures and in six different positions. The inspection process takes no fewer than 17 days to complete.
Attaching the dial and hands
The watchmaker then sets the dial onto the movement and puts the hands in place.
Once the dial and hands are in place, the completed movement is put into the case, which is then sealed.