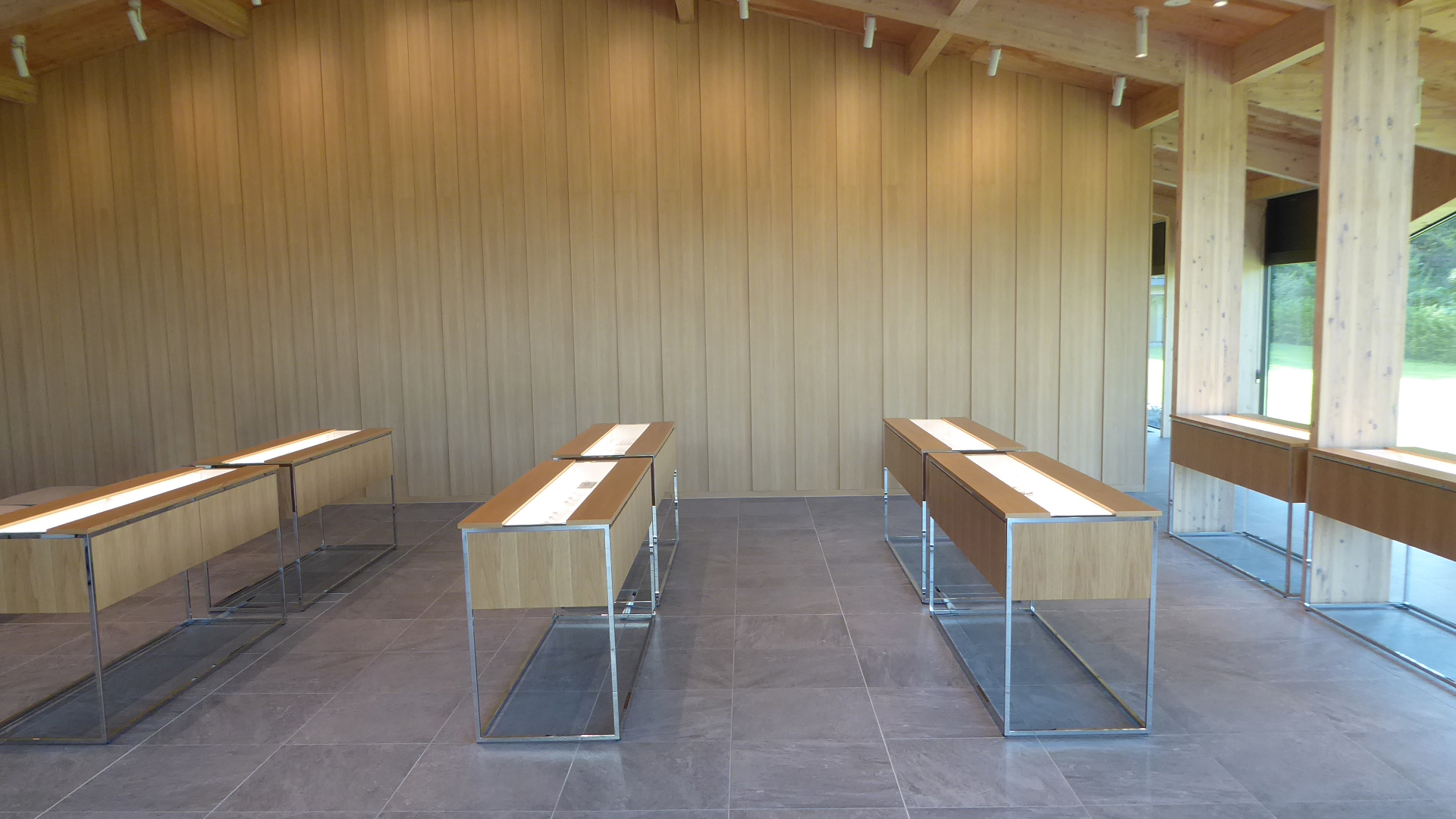 The Exhibition Area showcases many of the hundreds of components that come together in the hands of the craftsmen and women to become a Grand Seiko watch. Here, you can also explore the history of Grand Seiko and the philosophy, The Nature of Time, that inspires its creations.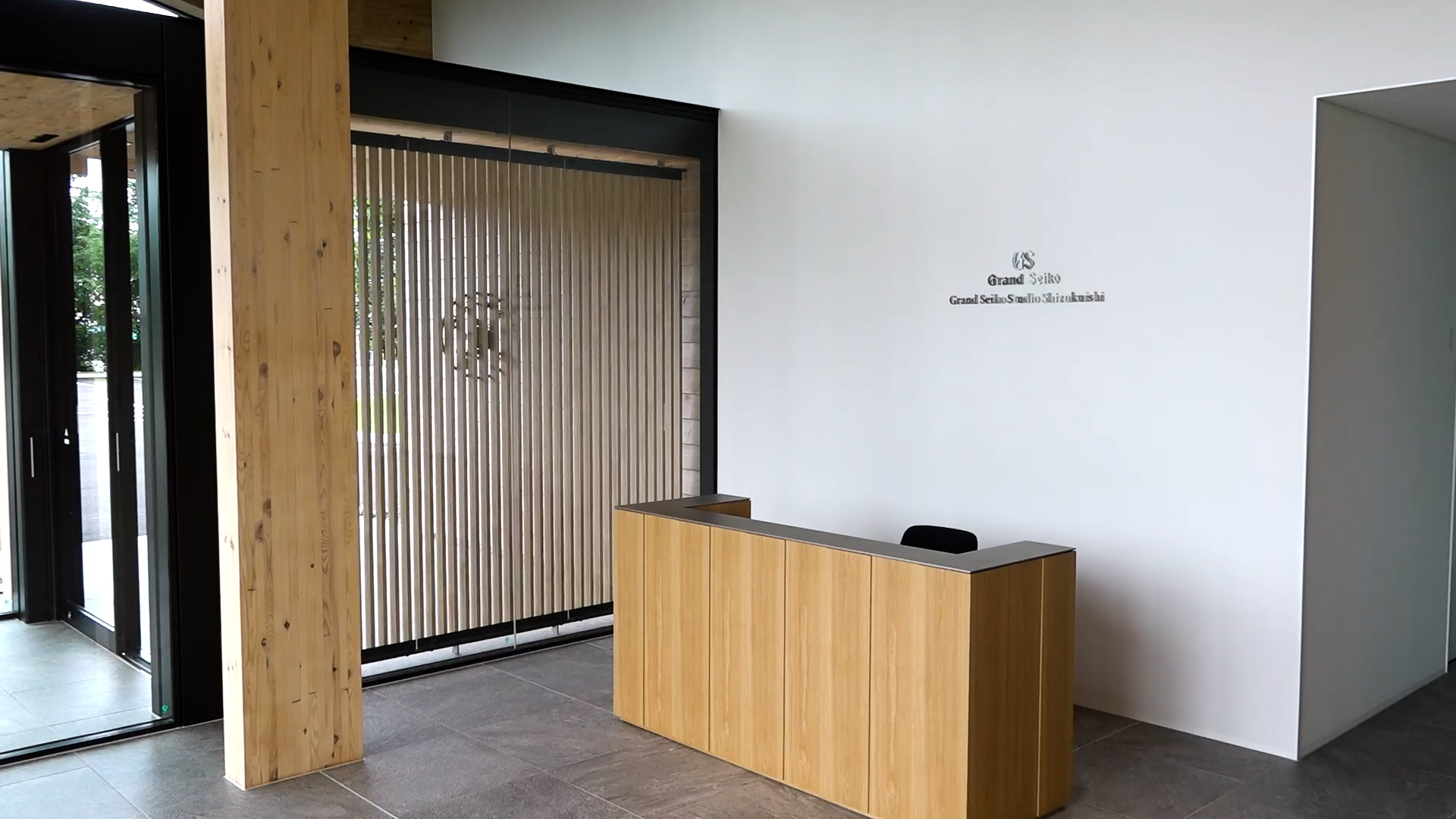 Reception
Reception
(Yamato-Bari Wood Paneling)
The wall is made of a series of interlocking wooden boards whose gentle overlap gives the space a sense of movement and rhythm. This type of paneling is a traditional Japanese architectural technique called Yamato-Bari.
Pillars
Like the walls, the evenly spaced pillars create a sense of rhythm and bring together the simple beauty of nature and the passage of time.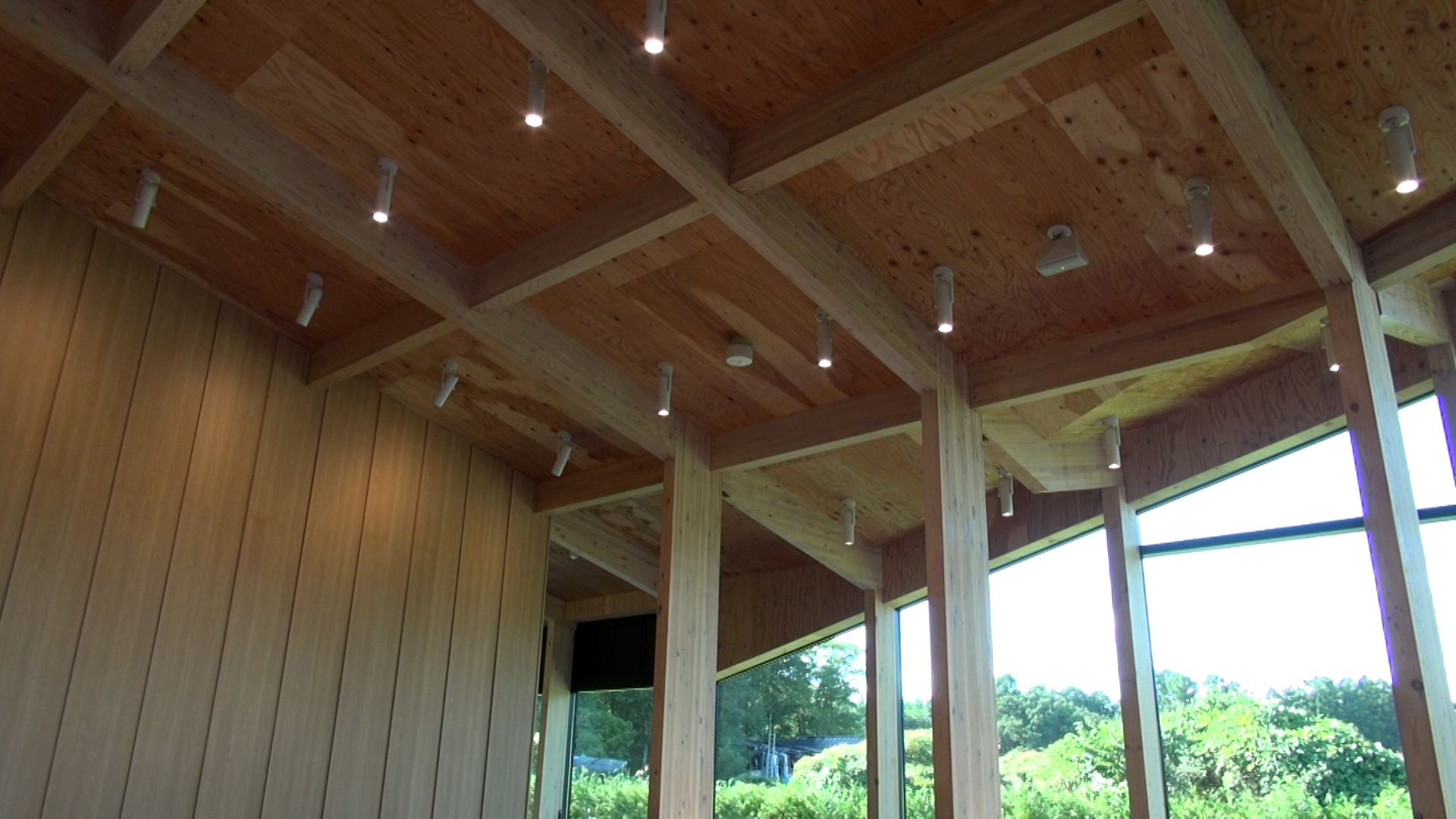 Ceiling
The high vault of the ceiling reveals the intricacy of its wood construction.
Courtyard
The exhibition area looks out over a lawn behind which, in the far distance, lies Mt Iwate.
Exhibition
The visitor can here explore the history and philosophy of Grand Seiko as well as learn about some of the craftsmen and women whose skills ensure the extraordinary quality of each watch they make.