Jun. 7, 2022
Press Release
44GS 55週年記念款 信州雲海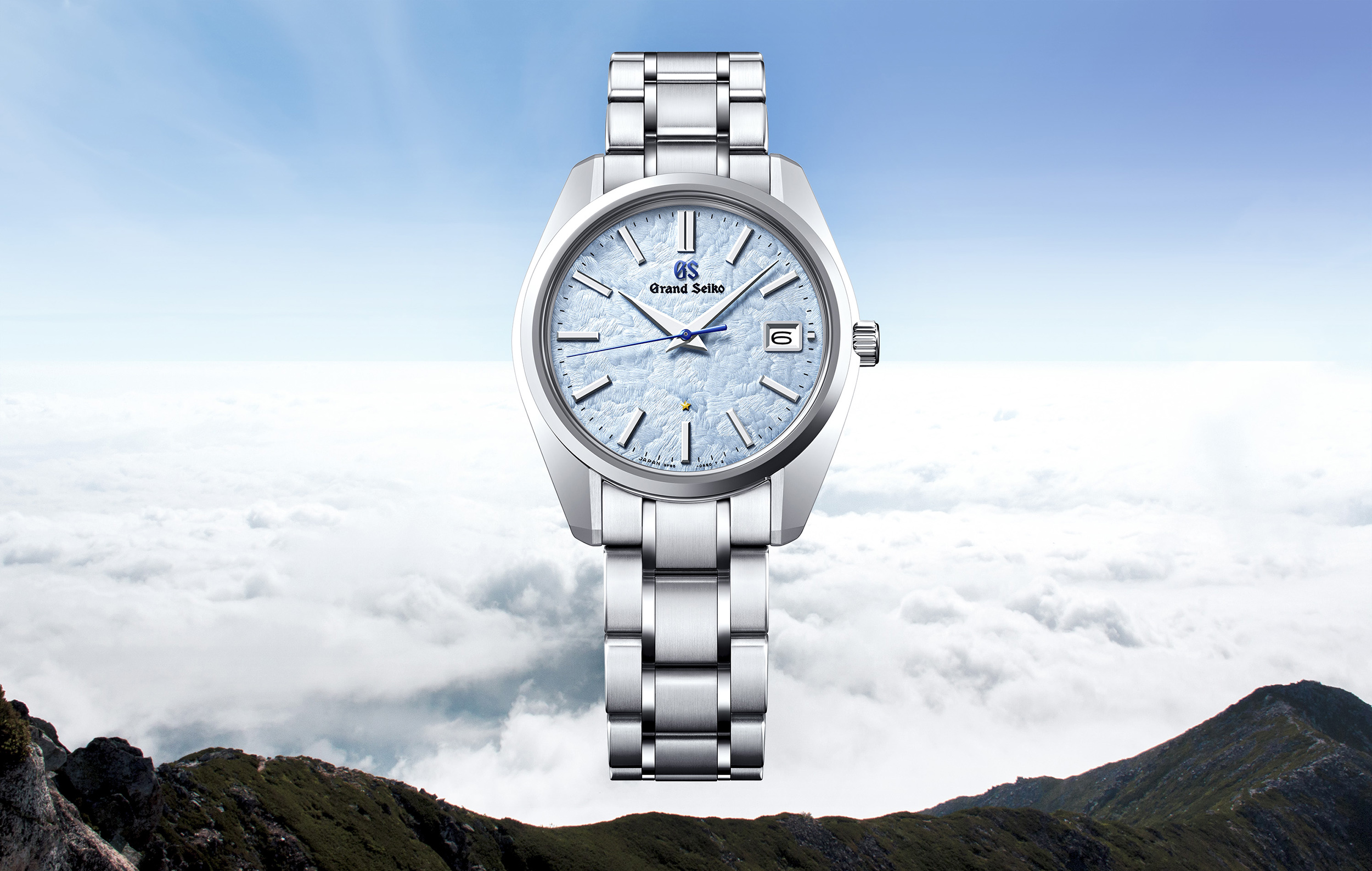 面盤The dial has the rich texture of the blue-tinged clouds found in the Shinshu region.
於1967年推出的44GS錶款是第一款將「Grand Seiko Style」加以具現化的腕錶,其9項原則賦予了Grand Seiko獨特的外觀造型,影響所及時至今日的所有GS錶款都仍舊受到它的啟發。而今年為紀念44GS問世55周年,Grand Seiko限量發行SBGP017錶款不但繼承了44GS的設計,同時還實現了年差±5秒的超高精準度。不僅如此,錶款特別採用了天藍色的面盤,其設計靈感即是取自「信州時之匠工坊」所在地的「雲海」奇景,透過此錶款的特別樣式來紀念Grand Seiko此一歷程的重要時刻。限量錶款將於Grand Seiko旗艦店及指定經銷店販售,全球限量2,000只。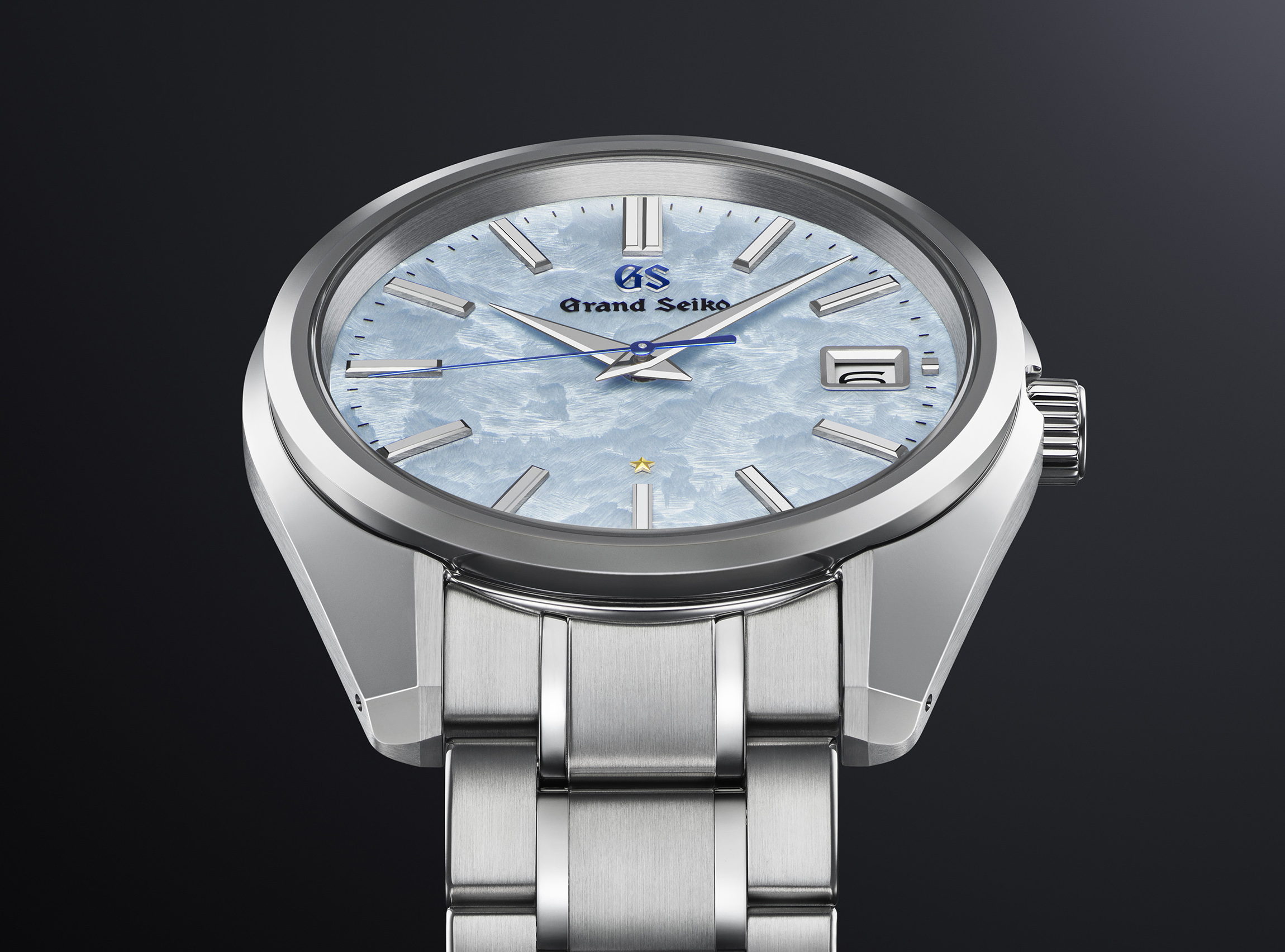 The watch is powered by a specially enhanced version of Caliber 9F85 that is accurate to +5 to -5 seconds a year. This high precision rate is achieved by the use of quartz crystals that are aged and then individually selected for their particular performance characteristics. The same commitment to precision is expressed in every aspect of the watch's functionality. It has a time difference adjustment function that allows the hour hand to be moved without stopping the seconds hand, thus preserving its high precision when the wearer changes time zones. A backlash auto-adjust mechanism eliminates any shudder in the seconds hand. The date changes in the blink of an eye. A twin-pulse control system allows the minute and seconds hands to extend right to the edge of the dial so that the exact time can be read with ease.
The new creation has the rich "sparkle of quality" that comes from the use of the sharp edges and flat surfaces that are central to the "Grand Seiko Style." The case offers the combination of Zaratsu polished and hairline finished surfaces that is one of the defining characteristics of the design style.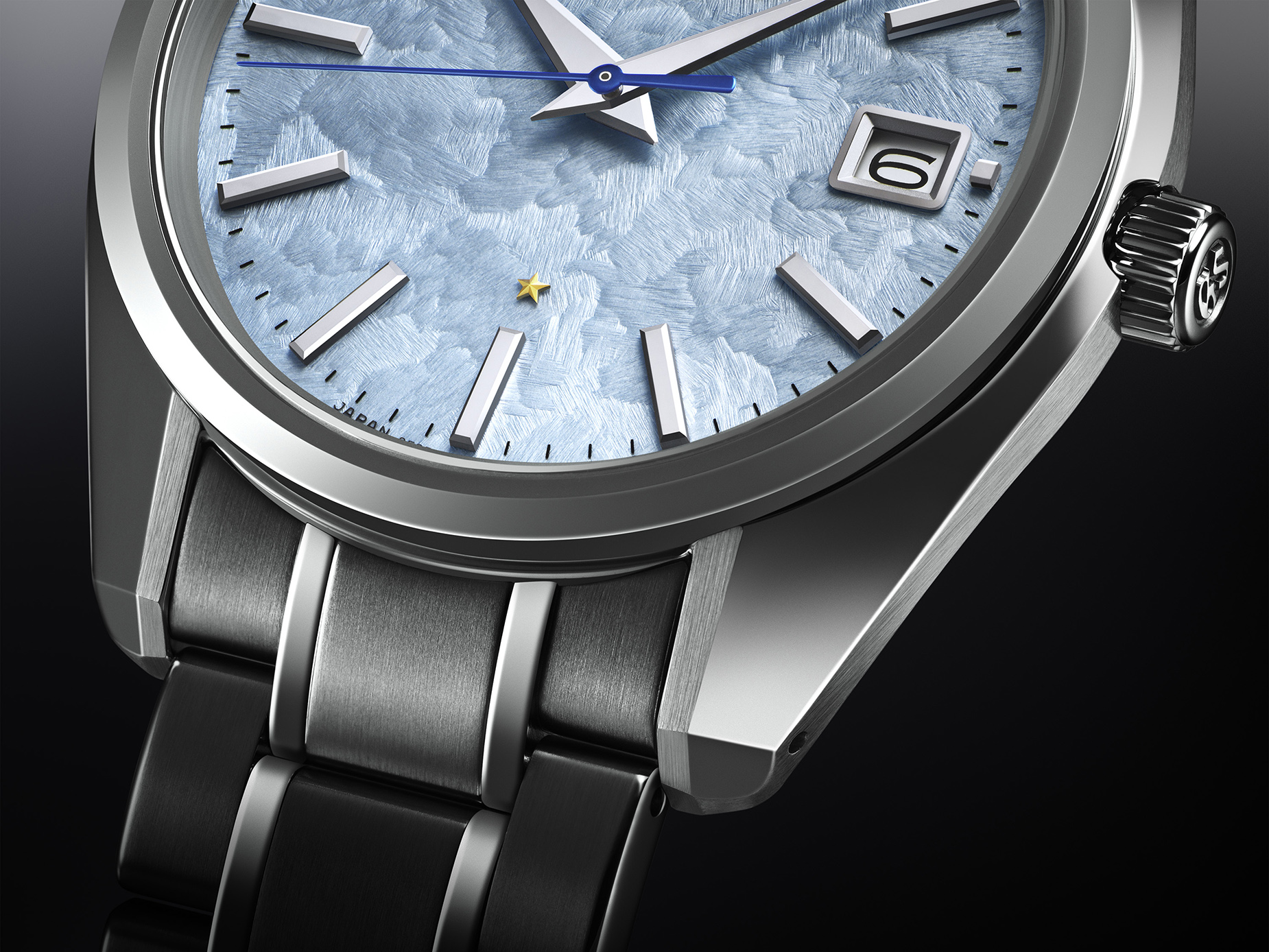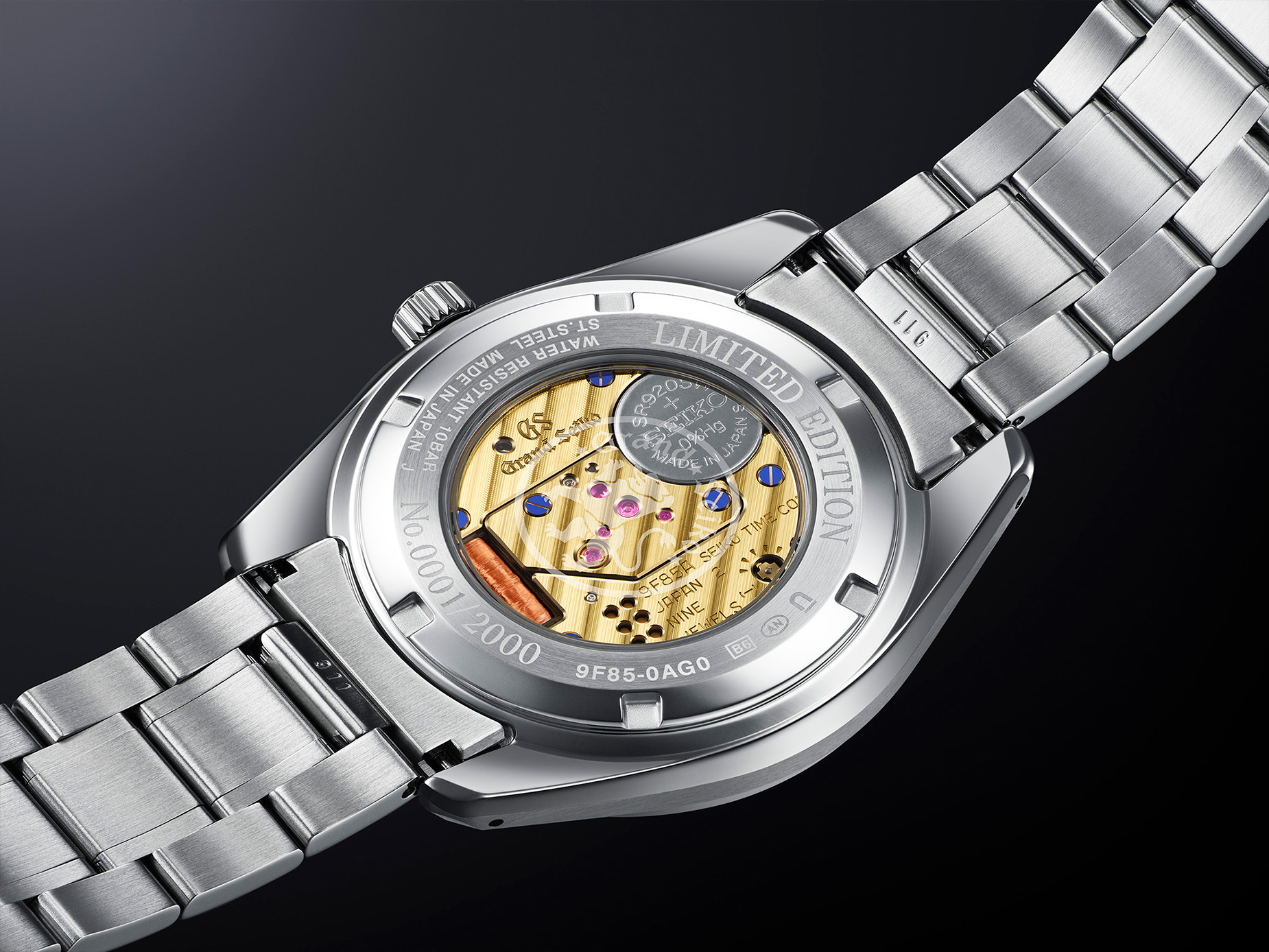 This new addition to the Heritage Collection will be available in July as a limited edition of 2,000 at the Grand Seiko Boutiques and selected retailers worldwide.
For more information about the ''Grand Seiko Style'', please visit
https://www.grand-seiko.com/global-en/worldofgrandseiko/worldofgrandseiko/design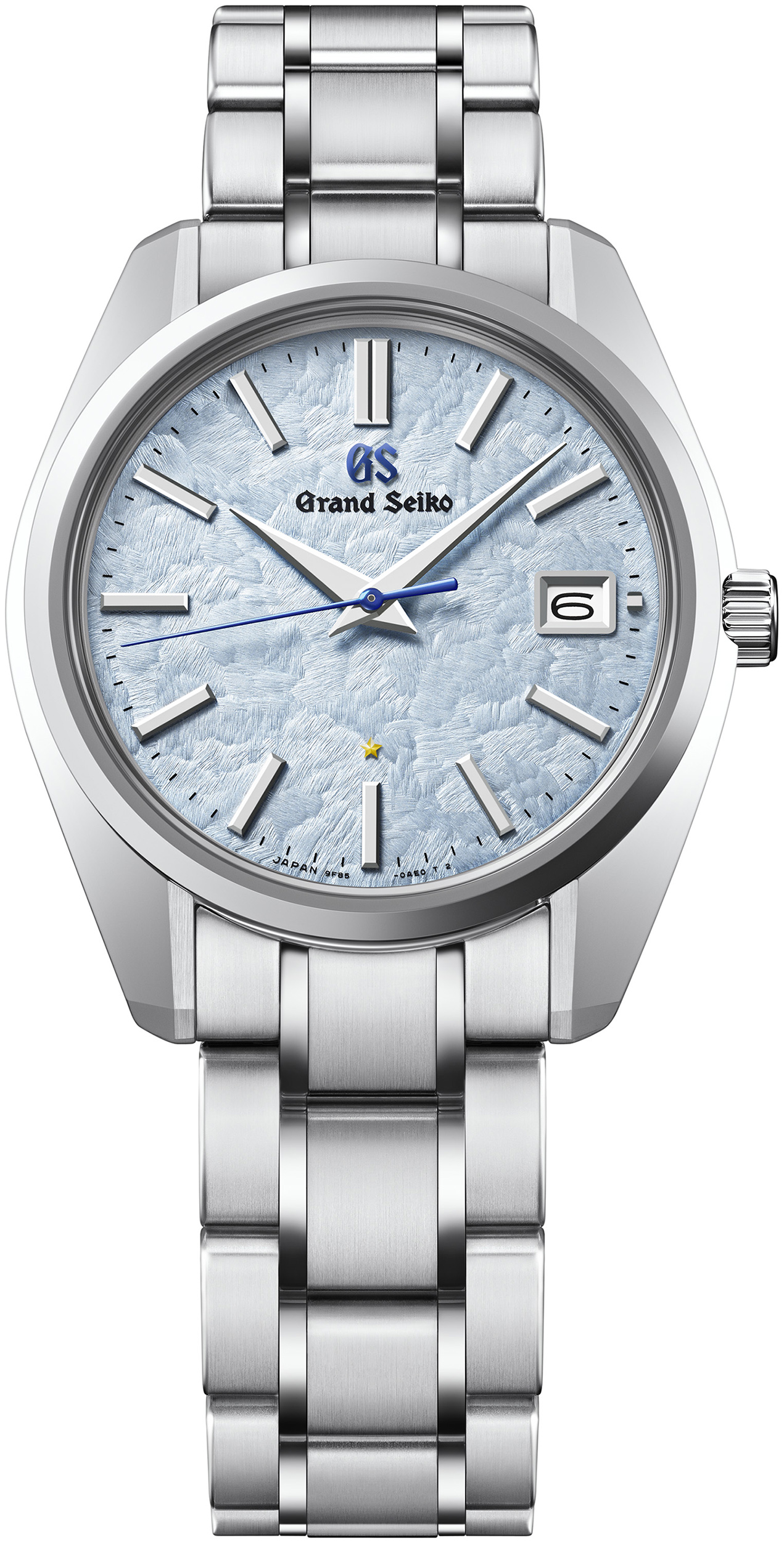 Grand Seiko Heritage Collection
44GS 55週年限量版
機芯 9F85
驅動系統:石英
精準度:每年 +5 到 -5 秒(溫度在 5°C 到 35°C 之間)
時差調整功能

規格
不銹鋼錶殼和錶鍊
雙弧面藍寶石水晶鏡面
帶按鈕釋放的三折表扣
防水:10 bar
抗磁:4,800 A/m
直徑:40.0mm,厚度:10.7mm
限量 2,000 個
歐洲的大約建議零售價:3,800 歐元