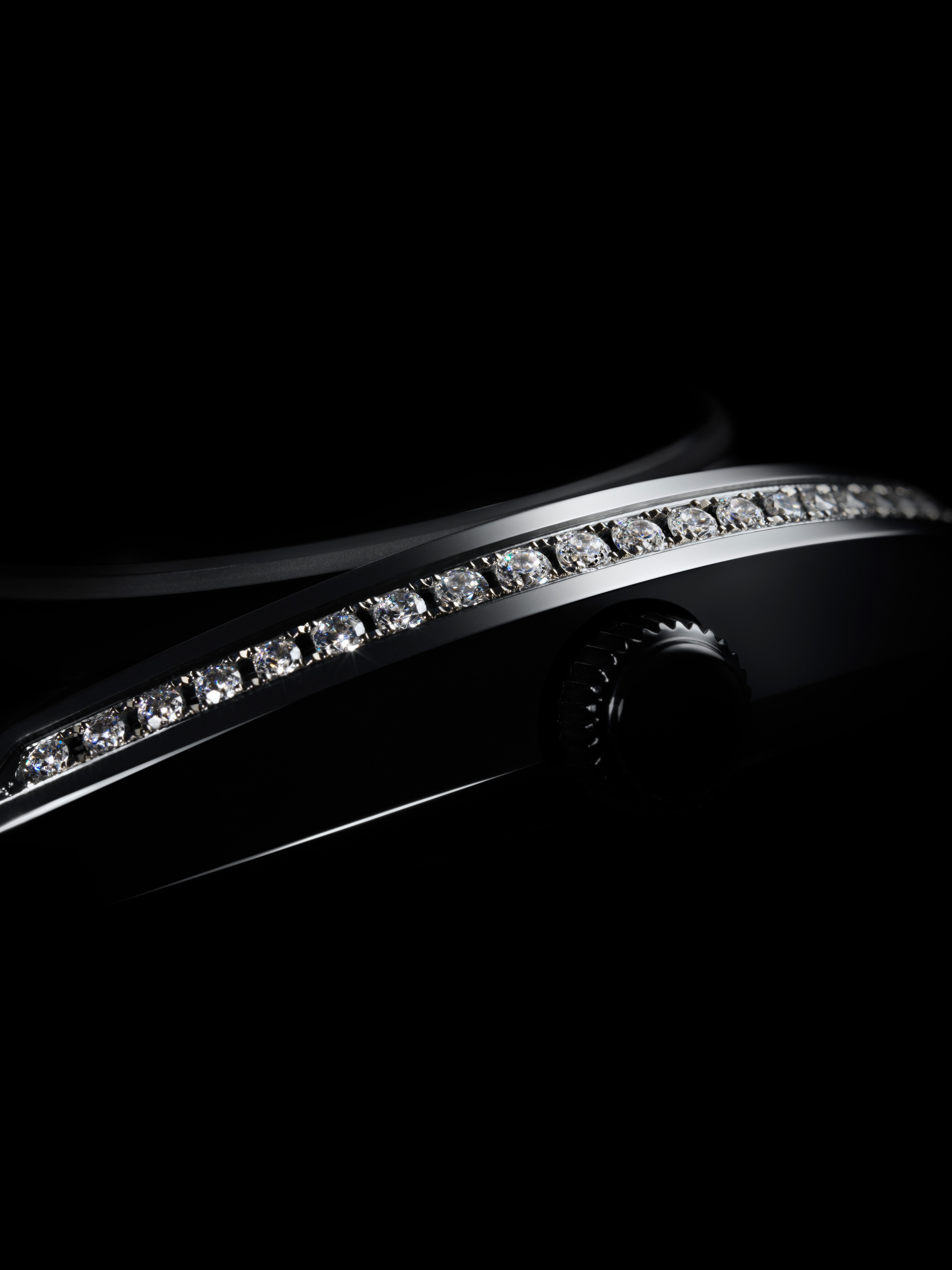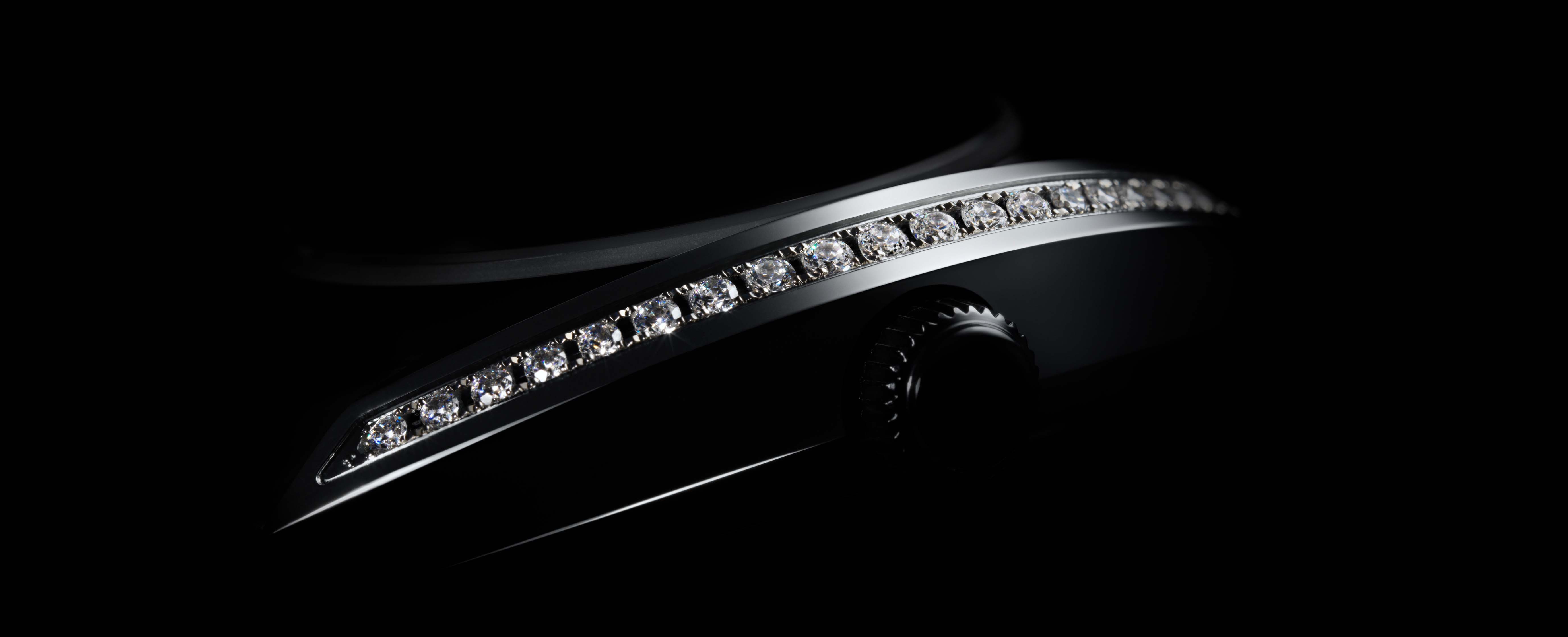 The refinement of the case is most evident when seen from the side. The diamonds are perfectly aligned along the Zaratsu polished surface which has the perfect, distortion-free finish that only this handcraft technique can deliver. While soft to the touch, every edge is sharp to the eye and catches the light in a way that is in sparkling harmony with the line of diamonds.

The Elegance Collection for women traces its heritage all the way back to the 1967 classic known as 62GS. With its bezel-free construction, the new design combines the strong, distinctive look of Grand Seiko with a soft feel to the case. The lines of the case are apparently seamless and the surfaces distortion-free so that the watch has an organic feeling, as if it were hewn from nature itself.
造型承襲1967年問世的名作『62GS』,昇華為女性柔和曲線的Elegance Collection
由眼睛、水滴、女性身線等自然中的曲線獲得靈感。採無錶圈設計,強調側面輪廓。弧型藍寶石水晶鏡面刻繪出大弧度的優雅拱型,服貼於手腕,演繹女性腕間魅力。兩側排列數種尺寸的美鑽,可反射各角度光源,綻放流轉光茫。在寶石鑲嵌之後,錶殼再施以GS拿手的超鏡面研磨,俐落線條與鑽石完美搭配,全憑藉職人熟練的拋光技術。
外觀
| | |
| --- | --- |
| 外觀: | 不鏽鋼 |
| 背蓋: | 透視背蓋 |
| 鏡面材質: | 雙弧面藍寶石水晶玻璃 |
| 鏡面鍍膜: | 內面無反射塗層處理 |
| 尺寸: | 錶徑 30.6mm 耳對耳 36.0mm 厚度 12.7mm |
| 帶寬: | 13mm |
| 錶扣種類: | 三折式按鈕開關錶扣 |
功能
| | |
| --- | --- |
| 防水: | 日常生活用強化防水(10氣壓) |
| 耐磁: | 4,800 A/m |
| 重量: | 84 g |
| 其他 / 特色: | |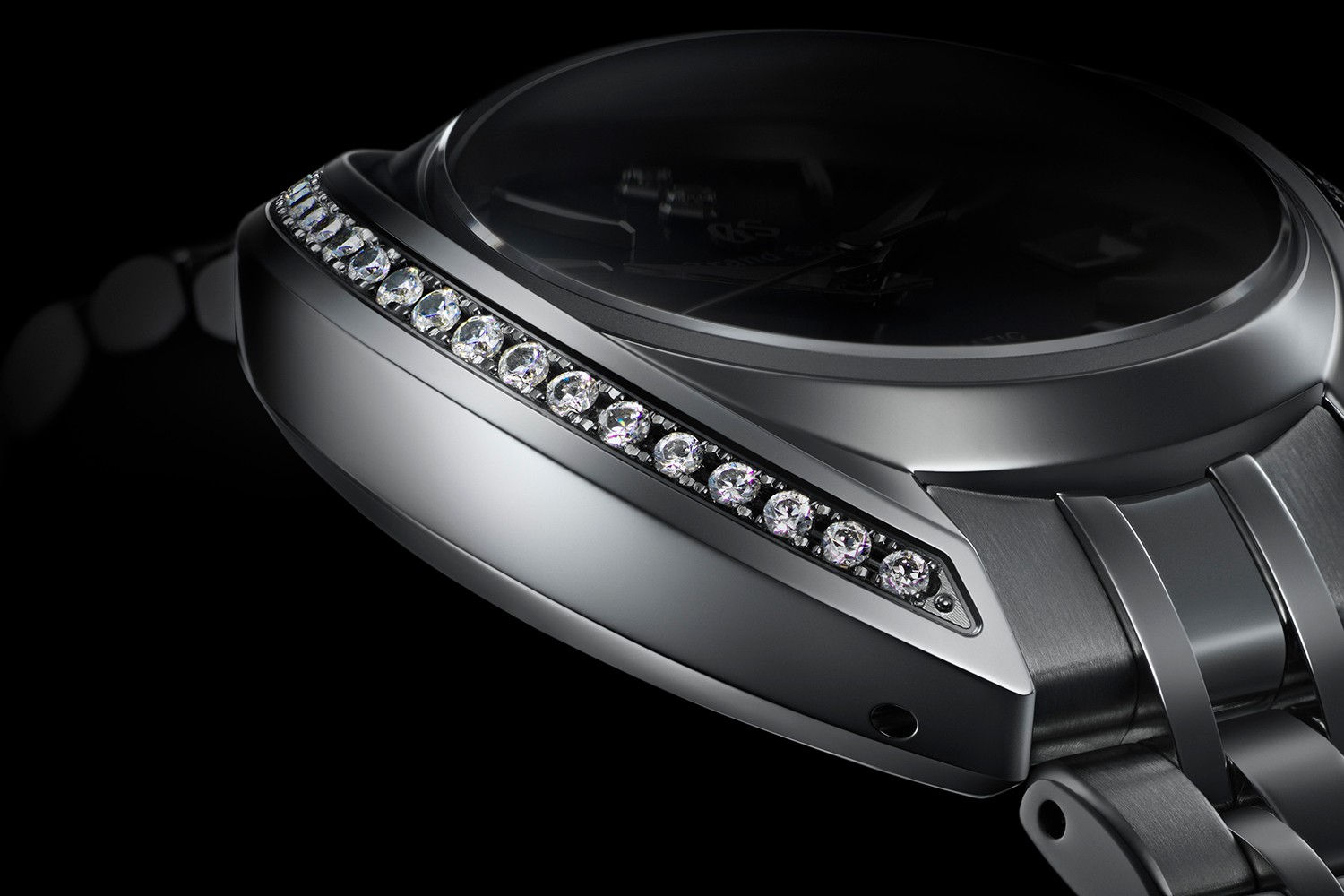 A seamlessly curved case that loves the wrist
As soon as you put the watch on, it feels as if it were designed for your wrist alone. The bezel-free case and the domed sapphire crystal create a delicate arch that follows the shape of your wrist. It's a joy to wear as well as to look at.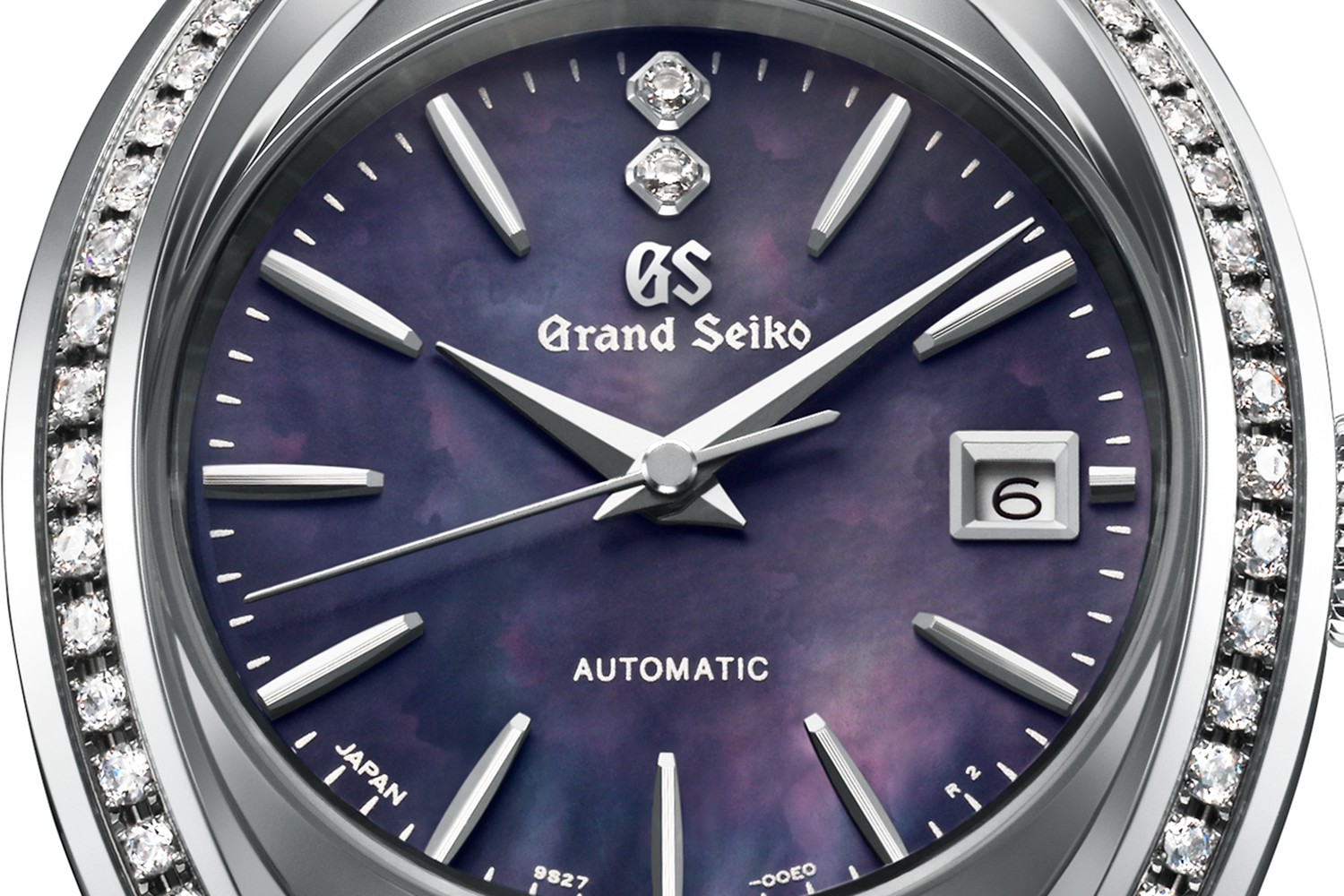 Dials that show the artistry of Japan
Mother-of-pearl dial with a deep purple color known as 'Koki-murasaki' which has been a symbol of status since the early days of ancient Japan. Thanks to the dial's texture and this deep color, it seems to be ever changing; each time you glance at the time, the watch brings a new sparkle to your day.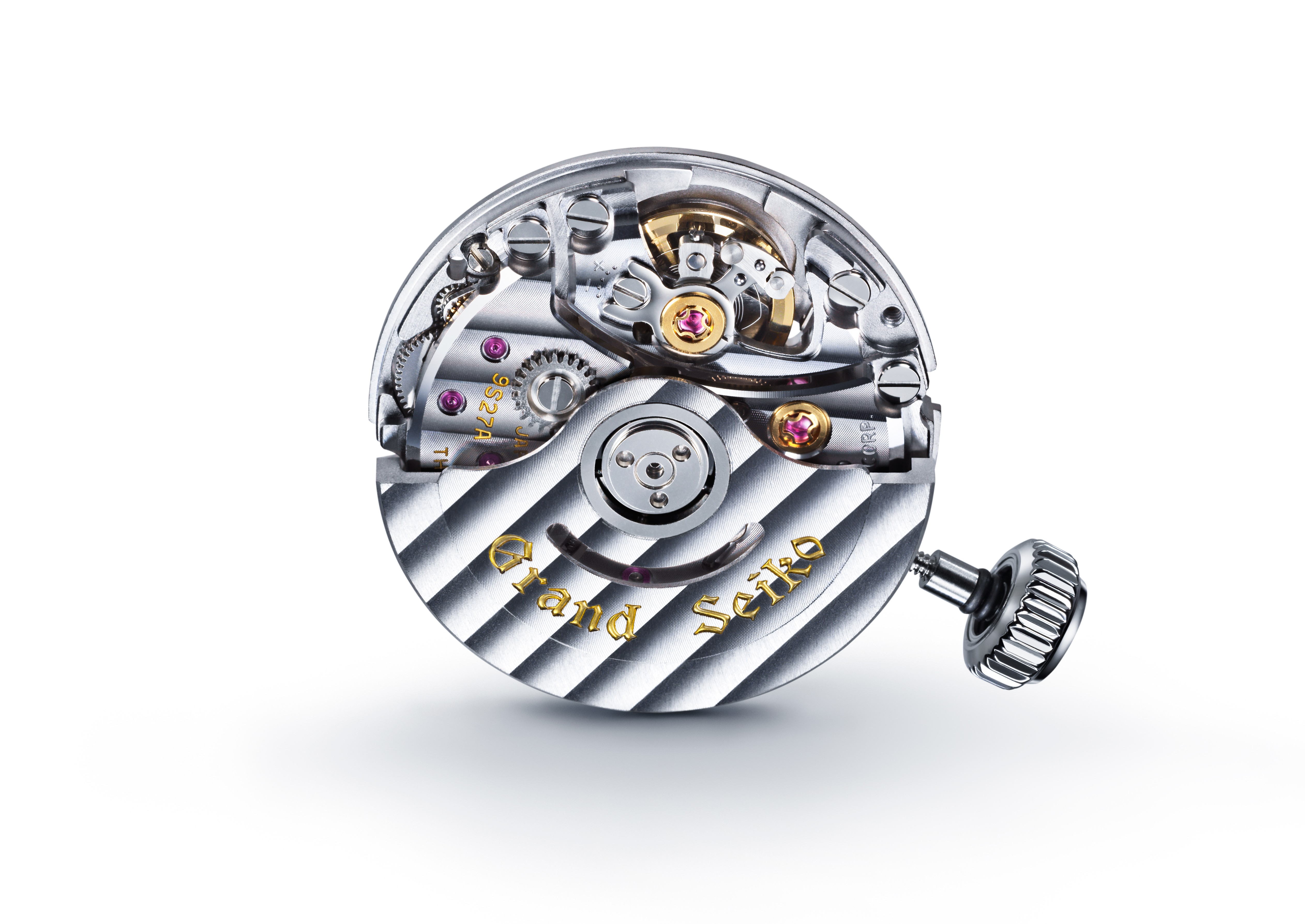 Caliber 9S27
The Grand Seiko automatic caliber 9S27 strikes that difficult and delicate balance between high performance and slimness that only a true manufacture can achieve. It has a precision rate of +8 to -3 seconds per day and a power reserve of 50 hours. These high levels of performance are delivered by an 8 beat movement that is just 19.4mm in diameter and 4.49mm in height.