The glide motion seconds hand, the visual signature of Spring Drive. Like time itself, it moves smoothly, silently and precisely.

The seconds hand of a Spring Drive watch has no "tick" but glides smoothly and silently across the dial. This glide motion hand expresses perfectly the Japanese conception of time as ever-flowing. The speed of the seconds hand is regulated by a magnetic brake that is applied 256 times per second.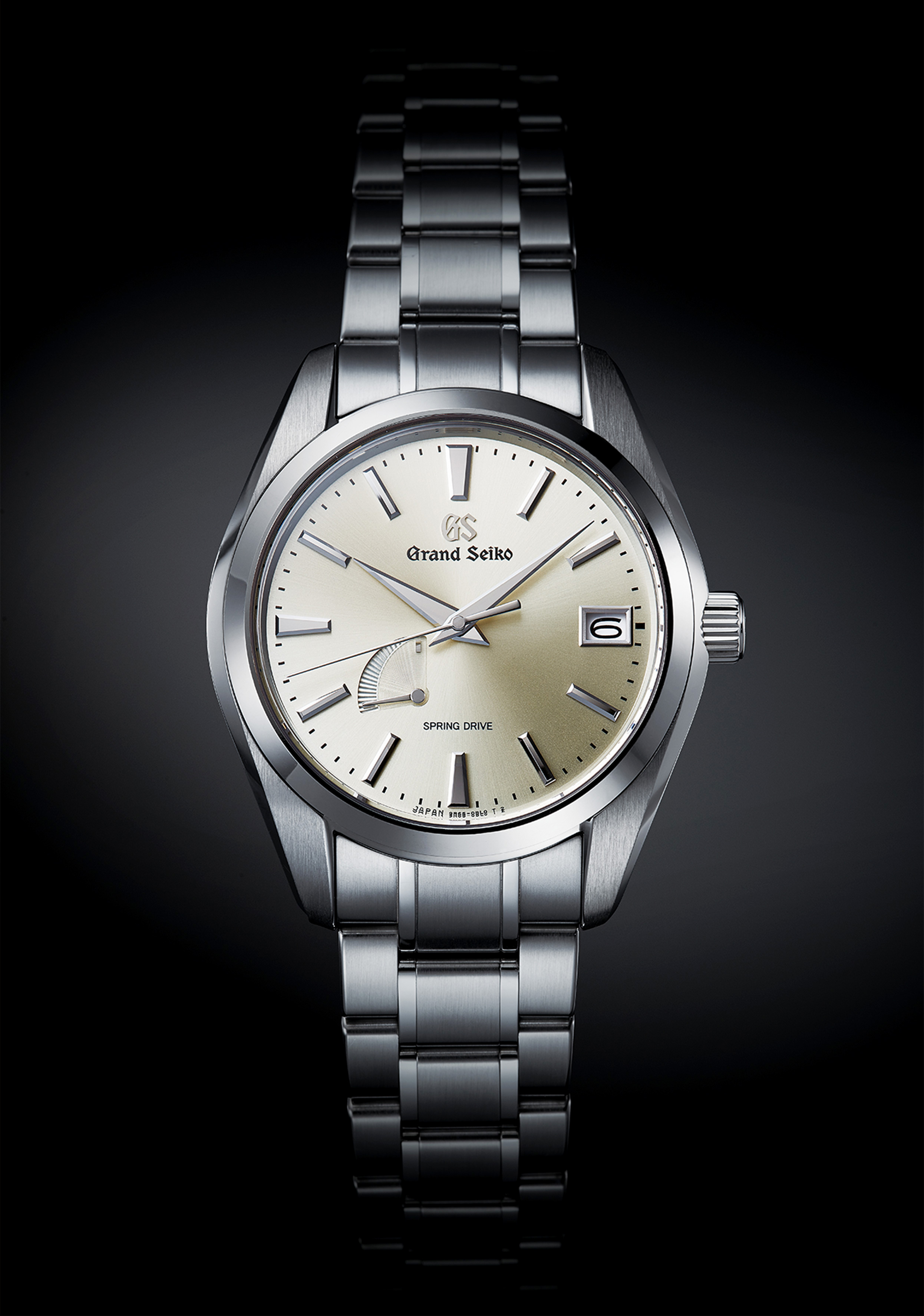 The first Grand Seiko Spring Drive watch with calibre 9R65 was released in 2004. It has a power reserve indicator at the 7 o'clock position and a power reserve of 72 hours. Automatic winding. Precision of one second a day. 41.0mm stainless steel case. This classic Grand Seiko design was reborn in 2017 with the Grand Seiko name at the twelve o'clock position.