The team's efforts are rewarded.
An entirely new low-voltage integrated circuit held the key to development of Spring Drive. There was no such IC in the world at the time so Koike and his colleagues had to invent it. The wealth of technology amassed by the company over its long years of research and development in this field provided the base on which it was possible to create a low-voltage IC exclusively for Spring Drive. This prototype IC was first put into a watch on December 26, 1997. After confirming the precise movements of the hands, the engineers responsible for the circuit design looked up at each other and, as Koike recounts, "It was a strange moment. Rather than being moved by the fact that we had succeeded, we were just astonished that it really worked." Not long afterwards, the prototype movement went missing. Takahashi explains what had happened. "We found that Mr. Akahane had it in his desk drawer." No doubt he was thrilled by what had been achieved and we can only imagine what a sense of pride, and perhaps relief, he felt as he turned the movement over in his hand. Tragically, just before the public launch of Spring Drive, Akahane passed away from pneumonia in August 1998.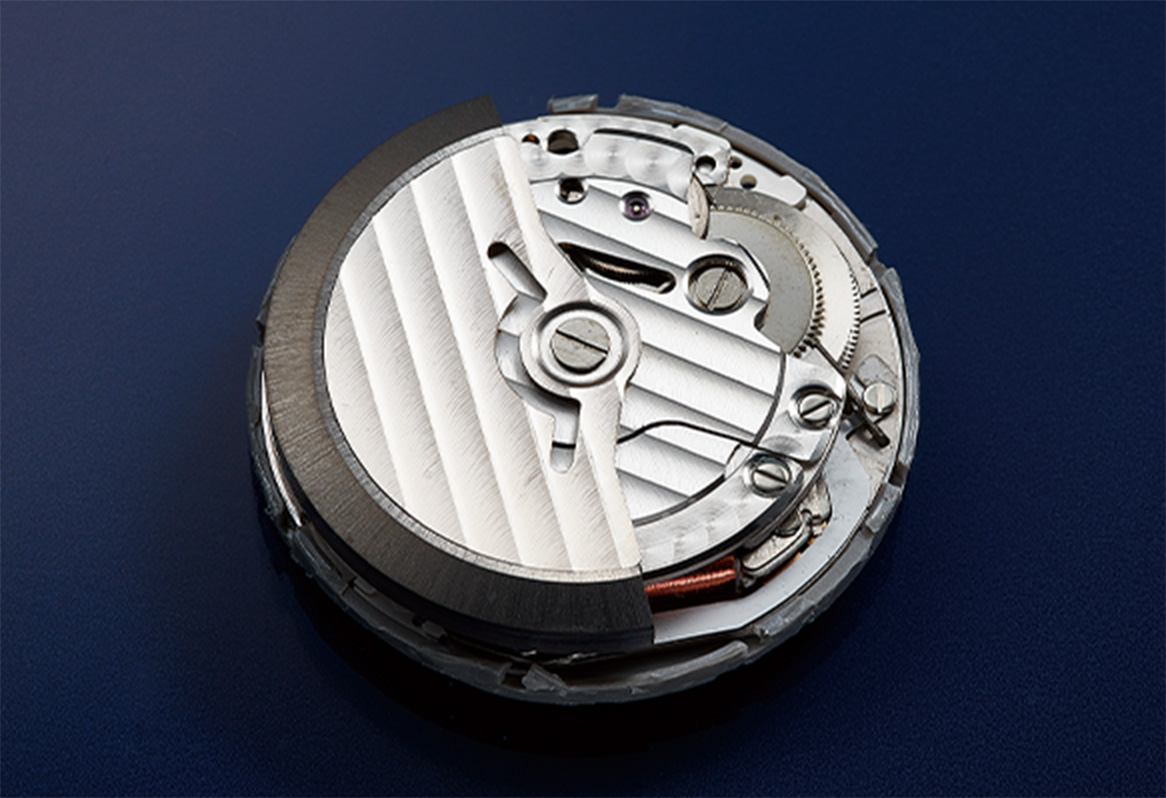 Three types of energy combine to make Spring Drive possible. The mechanical energy generated by the wearer's motion is stored in a mainspring which drives the gears that move the hands. At the same time, through electromagnetic induction, some of this mechanical energy is converted into electrical energy, which powers a circuit that contains a quartz crystal oscillator. This oscillator provides a precise time signal which regulates an electronic brake whose electromagnetic power controls the speed of revolution of the hands.
From the first patent application in 1978 to the announcement of Spring Drive in 1998, twenty years had elapsed. No fewer than 600 prototypes had been made. As well as massive gains in energy efficiency, advances had been made in the alloy used for the mainspring and in the way the Magic Lever was connected to the rotor. A hand winding Spring Drive was first released in 1999 and, in 2004, Spring Drive came of age in Grand Seiko with an automatic winding calibre with a 72 hour power reserve and an accuracy rate of one second a day.