A quartz crystal and a hairspring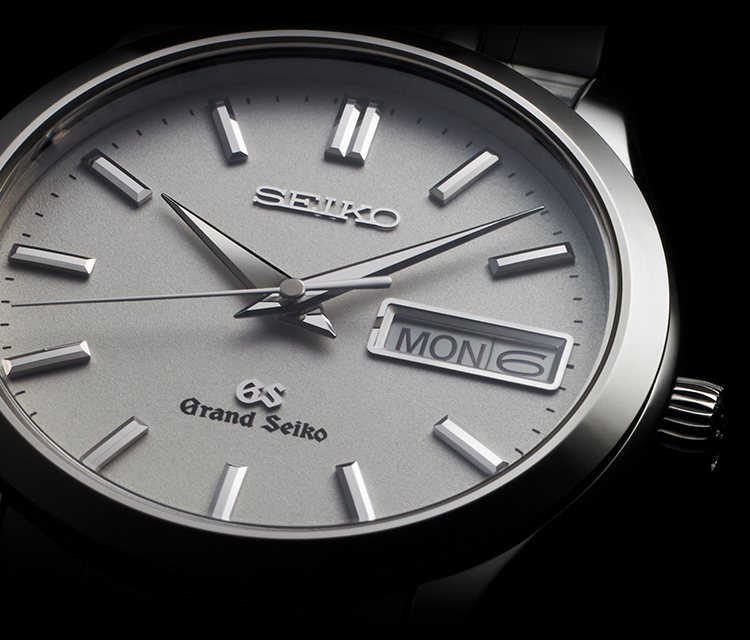 A quartz crystal and a hairspring
Hands that show the exact time
When Caliber 9F was launched, the development team, led by Kuniharu Natori, had created many components of which to be proud but it was said that Natori, perhaps surprisingly, was most proud of the use in his new movement of a traditional coil spring.
By "coil spring", did he mean a mainspring, like the ones which power mechanical watches? Or a hairspring, which is attached to a mechanical watch's balance wheel to control the movement's precision? Whatever the case, what was a spring doing in a quartz movement? The answer was that Natori had built a hairspring into Caliber 9F to eliminate the shuddering of the seconds hand that is caused by the play or backlash between the wheel teeth in a normal quartz watch. While almost undetectable to the naked eye, this shuddering of the seconds hand offended the sensibilities of Natori and his team as it would, in their minds, fail to do justice to the extremely precise caliber that they were creating.
All quartz movements at the time advanced the seconds hand in one second increments, a characteristic that accentuated the visibility of any shudder of the hand. Furthermore, the longer the hand was, the more the vibration was amplified at each tick and, to ensure perfect legibility, the development team wanted Caliber 9F's seconds hand to be as long as those on Grand Seiko's mechanical watches. So, a new mechanism was created. It was called the Backlash Auto-Adjust Mechanism, and involved the addition of a tiny hairspring to the gear train, an ingenious solution that allowed the seconds hand to come to an immediate and vibration-free stop.
The development team called the precise movement of the hand, or its indication of accuracy, the hand's Tachiifurumai. This Japanese word for manners expresses the idea of someone or something achieving a signature style with seemingly effortless grace. For a caliber that would achieve such remarkable accuracy, the team thought it only right that the hands' and calendar's movements should demonstrate the same high precision. This pride in their creation led the engineers to develop several new mechanisms that would enhance the precision and performance of their new caliber, one of which was the Backlash Auto-Adjust Mechanism.
Read More