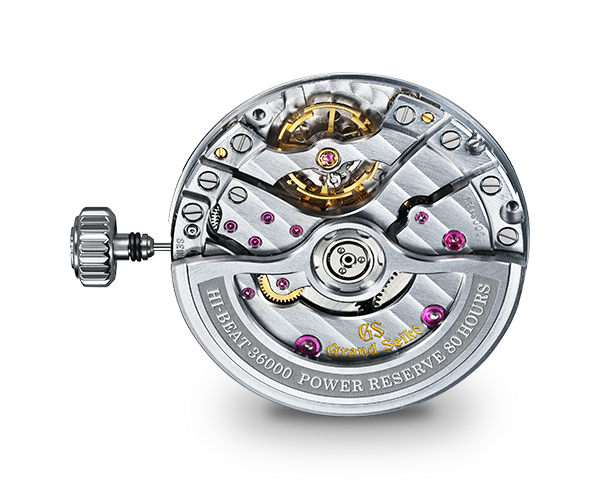 Hi-Beat 36000 80 Hours
Caliber 9SA5
After the wide acclaim given over many years to the Caliber 9S series of mechanical movements, it had long been Grand Seiko's goal to push the boundaries back further and create a new mechanical movement with enhanced performance, just as the first 9S movement had done two decades before. The decision was taken to aim for a new 10-beat movement that would offer a greatly increased power reserve. This is how Caliber 9SA5 was born.
Winding mechanism
Automatic with manual winding
Mean daily rate*1
+5 to -3 seconds per day
Normal usage accuracy
+8 to -1 seconds per day
Power reserve
Approximately 80 hours
Vibrations
36,000 vibrations per hour (10 beats per second)
Number of jewels
47 jewels
Features
-Dual Impulse Escapement
-Twin barrels
-Instant date change mechanism
Mean daily rate is a mean value of daily rates in a condition where the movement before assembly in a case is measured in six positions in a fixed manner under artificially controlled environment for 12 days.
What makes 9S Mechanical special?
The concept of Grand Seiko was born from the desire to build the world's best watch, and the collection continues to push precision in mechanical watches to the limits of timekeeping technology.
As a true manufacture, Grand Seiko combines the latest technology with hand craftsmanship to raise the art of mechanical watchmaking to the highest possible level.