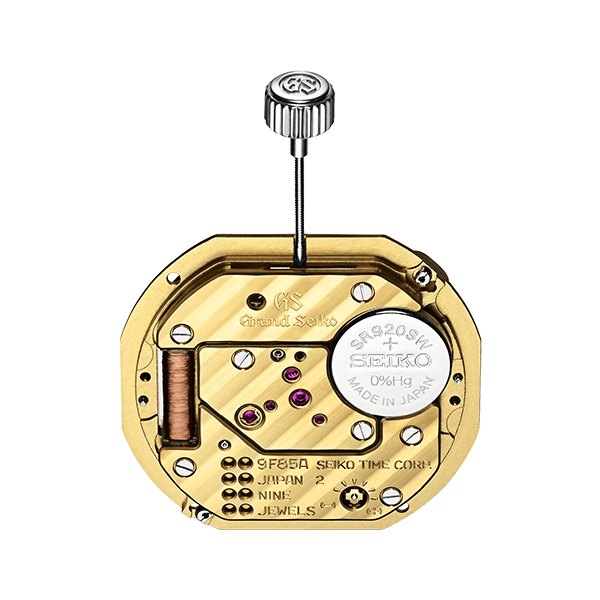 9F Quartz
Precision and simplicity form the very essence of the ideal timepiece, allowing it to fulfill a lifetime of commitment to its wearer. 9F was the first quartz movement to achieve this fundamental ideal.
The Instant Date Change Mechanism changes the date display in the blink of an eye.
Torque comparable to that of a mechanical movement makes the iconic wide hands of Grand Seiko possible.
Improved second hand precision achieves greater positional accuracy on the dial against the markers.
The sealed structure improves retention of lubricating oils.
Caliber 9F redefines the quartz watch, delivering higher performance and greater durability. It is the quartz watch that merits the name Grand Seiko.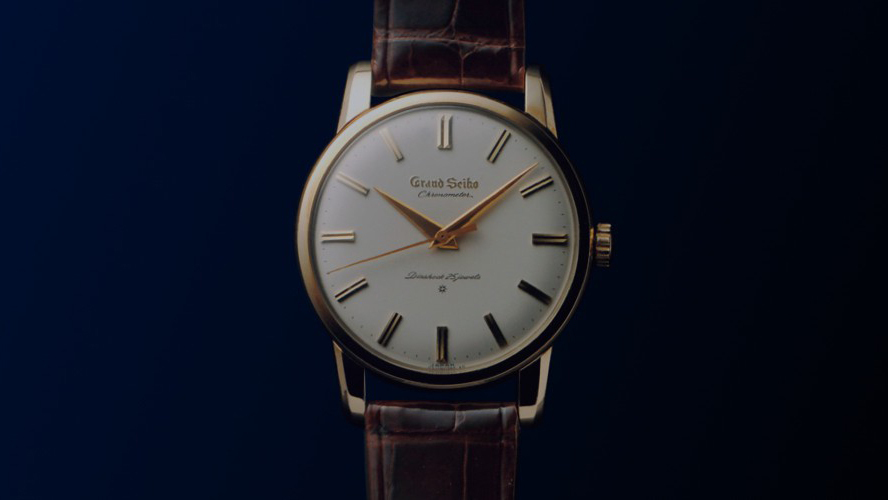 History
Grand Seiko began its long history in 1960 with mechanical watches. In 1988, the first quartz Grand Seiko model was born, with a powerful movement with an accuracy rate of ±10 seconds a year. In 1993, Grand Seiko achieved a new standard in quartz watches with the release of the 9F8 series which incorporated new features including the Backlash Auto-Adjust Mechanism, the Twin Pulse Control Motor, and the Instant Date Change Mechanism.
Movement
Accuracy
Battery life
Features
A Model Featuring a Date Display with GMT Function
Caliber 9F86
±10 seconds per year
Approximately 3 years
-Instant date change mechanism
-Dual time function with 24-hour hand
-Quick correction function of time difference adjusting to a calendar
A Model Featuring a Date Display
Caliber 9F62
±10 seconds per year
Approximately 3 years
-Instant date change mechanism