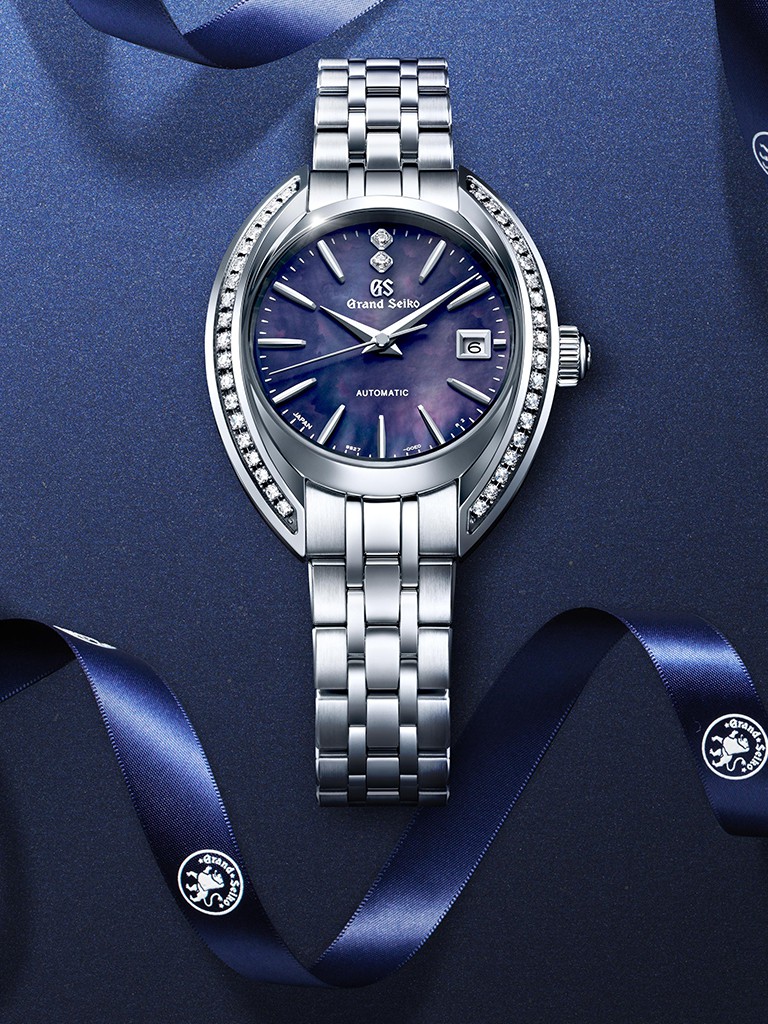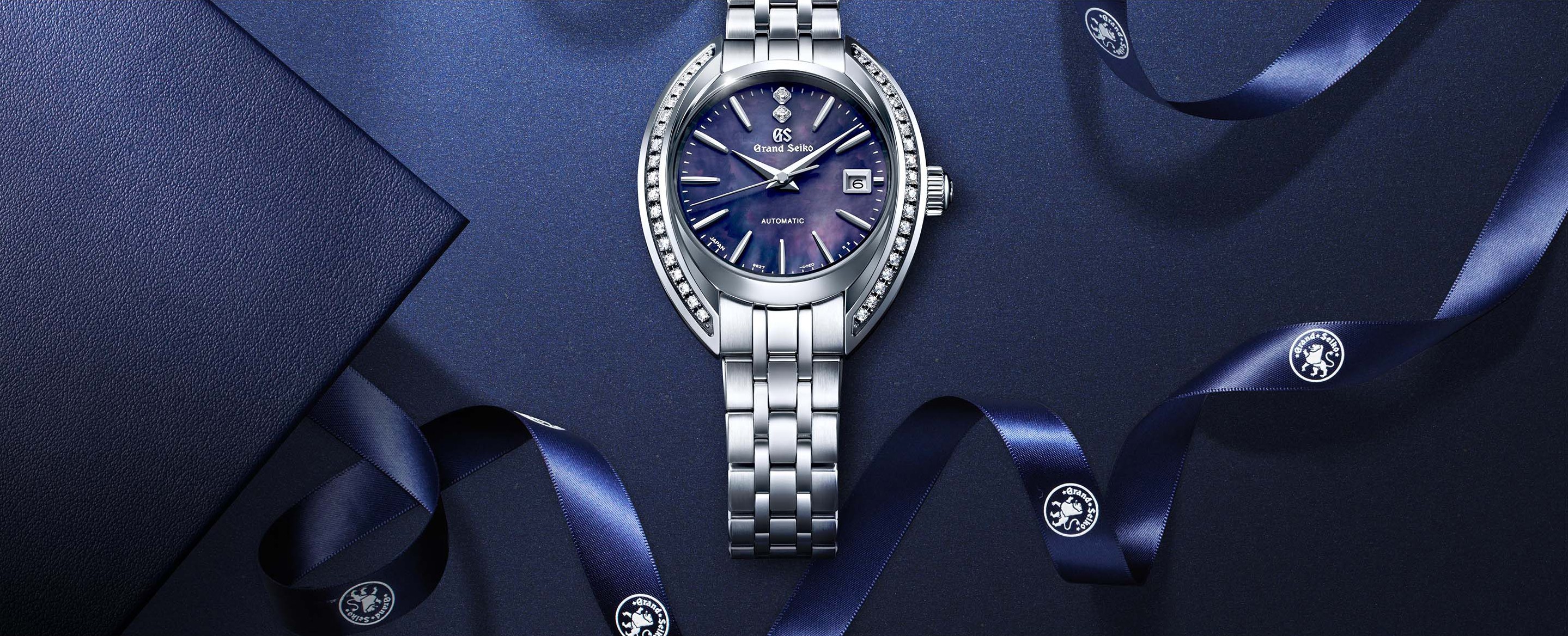 A women's watch with all the elegance of Grand Seiko
The new Elegance Collection for women traces its heritage all the way back to the 1967 classic known as 62GS. With its bezel-free construction, the new design combines the strong, distinctive look of Grand Seiko with a soft, feminine grace. The lines of the case are apparently seamless and the surfaces distortion-free so that the watch has an organic feeling, as if it were hewn from nature itself.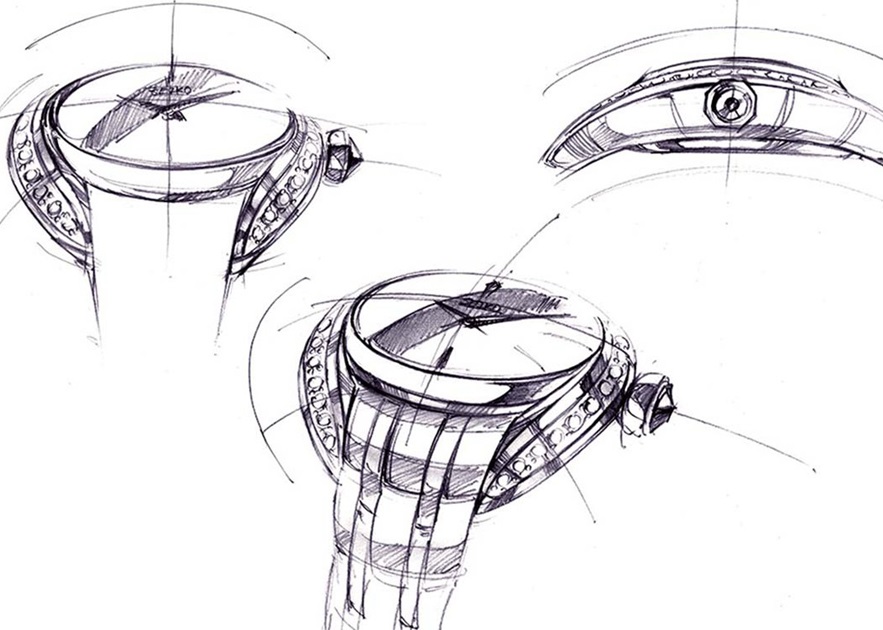 A seamlessly curved case that loves the wrist
As soon as you put the watch on, it feels as if it were designed for your wrist alone. The bezel-free case and the domed sapphire crystal create a delicate arc that follows the shape of your wrist. It's a joy to wear as well as to look at.
Polished to perfection
The refinement of the case is most evident when seen from the side. The diamonds are perfectly aligned along the Zaratsu polished surface which has the distortion-free finish that only this handcraft technique can deliver. While soft to the touch, every edge is sharp to the eye and catches the light in a way that is in sparkling harmony with the line of diamonds.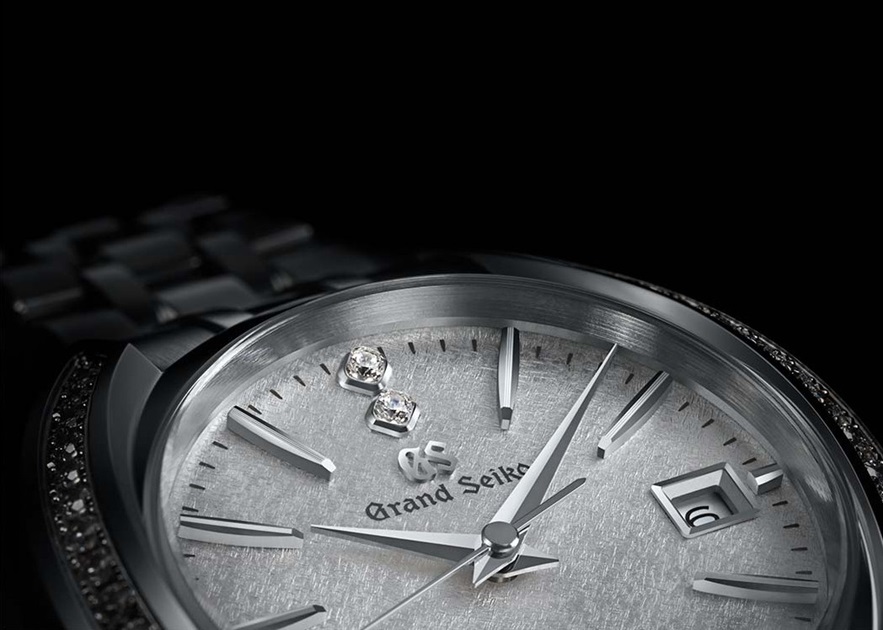 Indexes of distinction
There is a warm, natural and uniquely Japanese elegance to the dial that derives from a combination of the diagonally positioned diamonds at 12 o'clock, the subtle, tactile texture of the dial surface and the leaf-shaped indexes which, like the tapered hour and minute hands, are polished to ensure both their beauty and their legibility.