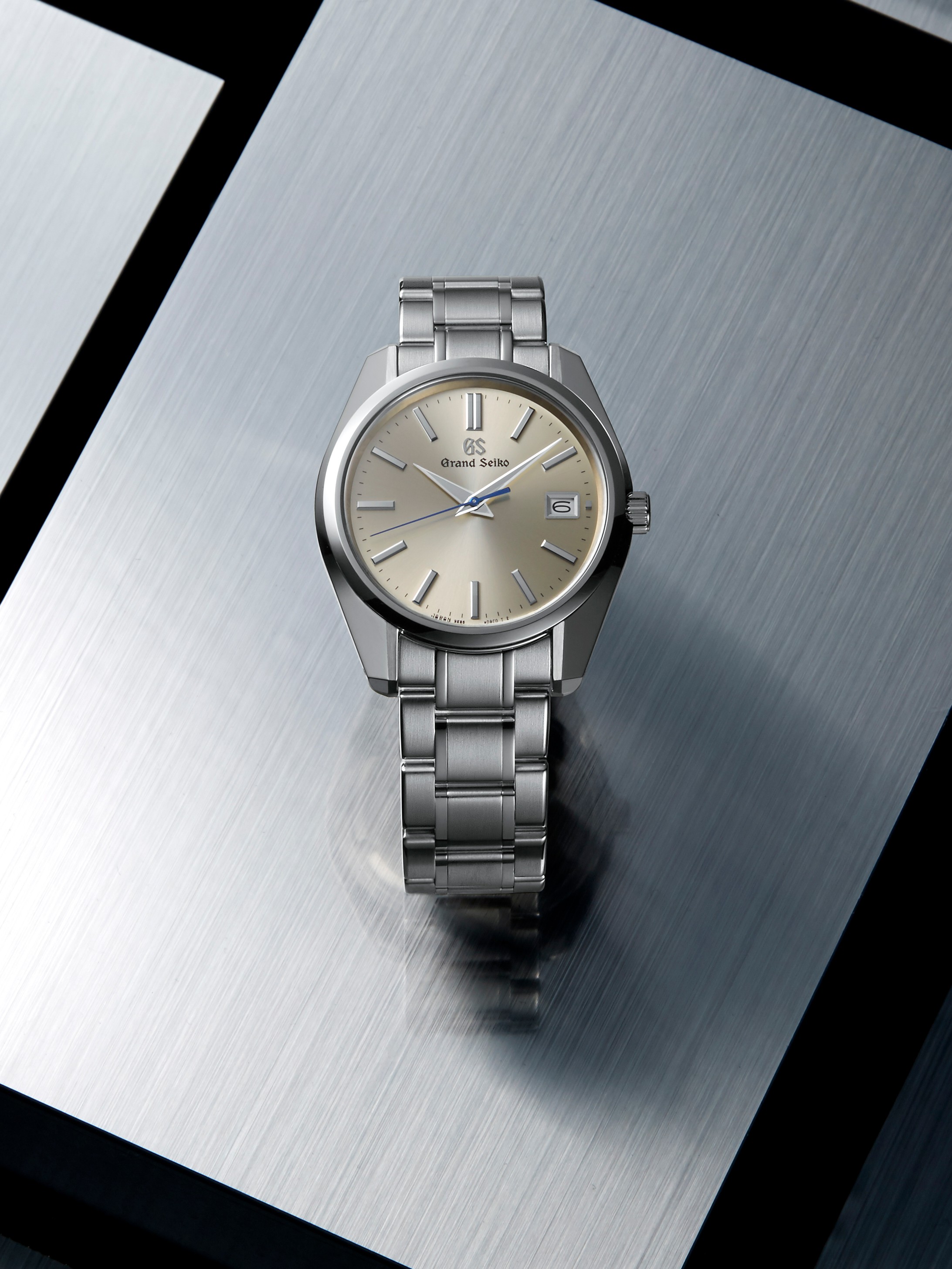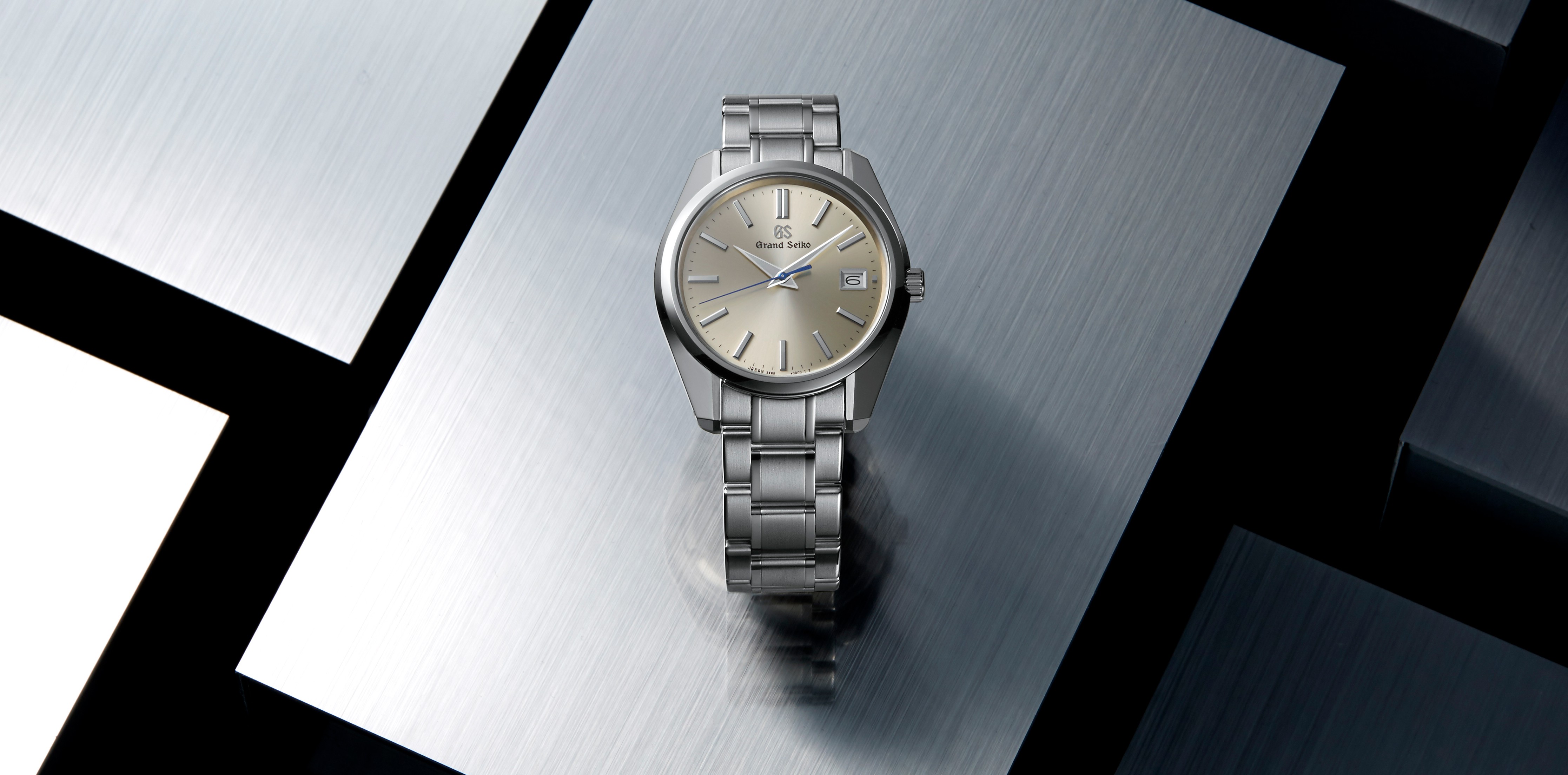 Heritage Collection
At a glance, it's Grand Seiko.
Powered by our yearly accurate analogue quartz movement and using the most up to date artistry, SBGP001 is a re-interpretation of the celebrated 44GS which set the design style of Grand Seiko in 1967. The flat surfaces on the bezel and case are polished by hand to a full, distortion-free finish, using the Zaratsu technique. The combination of both hairline and mirror finishes lends the case an air of stature. The multi-faceted hour markers and hands sparkle with elegance, thanks to their diamond-cut edges. Instantly legible. Instantly recognisable as Grand Seiko.
Le Calibre 9F85 introduit une fonction d'ajustement du décalage horaire
Le 60e anniversaire de Grand Seiko est également célébré avec l'introduction d'un nouveau mouvement à quartz.

Le calibre 9F85 possède une fonction d'ajustement du décalage horaire qui permet de régler l'aiguille des heures sans arrêter l'aiguille des secondes et de préserver ainsi sa grande précision lorsque le porteur change de fuseau horaire.

Grâce au polissage Zaratsu, le boitier présente des facettes aussi réfléchissantes qu'un miroir et ne présentent aucun signe de distorsion.
Boîtier/Bracelet
| | |
| --- | --- |
| Habillage: | Acier inoxydable |
| Case back: | Fond de boîtier vissé |
| Composition du verre: | Saphir bombé extérieur et incurvé intérieur |
| Revêtement du verre: | Revêtement anti-reflet sur la surface interne |
| Dimension du boîtier: | Diamètre 40.0mm Lug-to-lug 46.2mm Épaisseur 11.1mm |
| Band width: | 19mm |
| Type de boucle: | Fermoir à boucle déployante avec ouverture par bouton-poussoir |
Autres détails
| | |
| --- | --- |
| Étanchéité: | 10 bar |
| Résistance magnétique: | 4,800 A/m |
| Poids: | 142 g |
| Autres détails / Caractéristiques: | Fonction d'ajustement du décalage horaire lié au calendrier |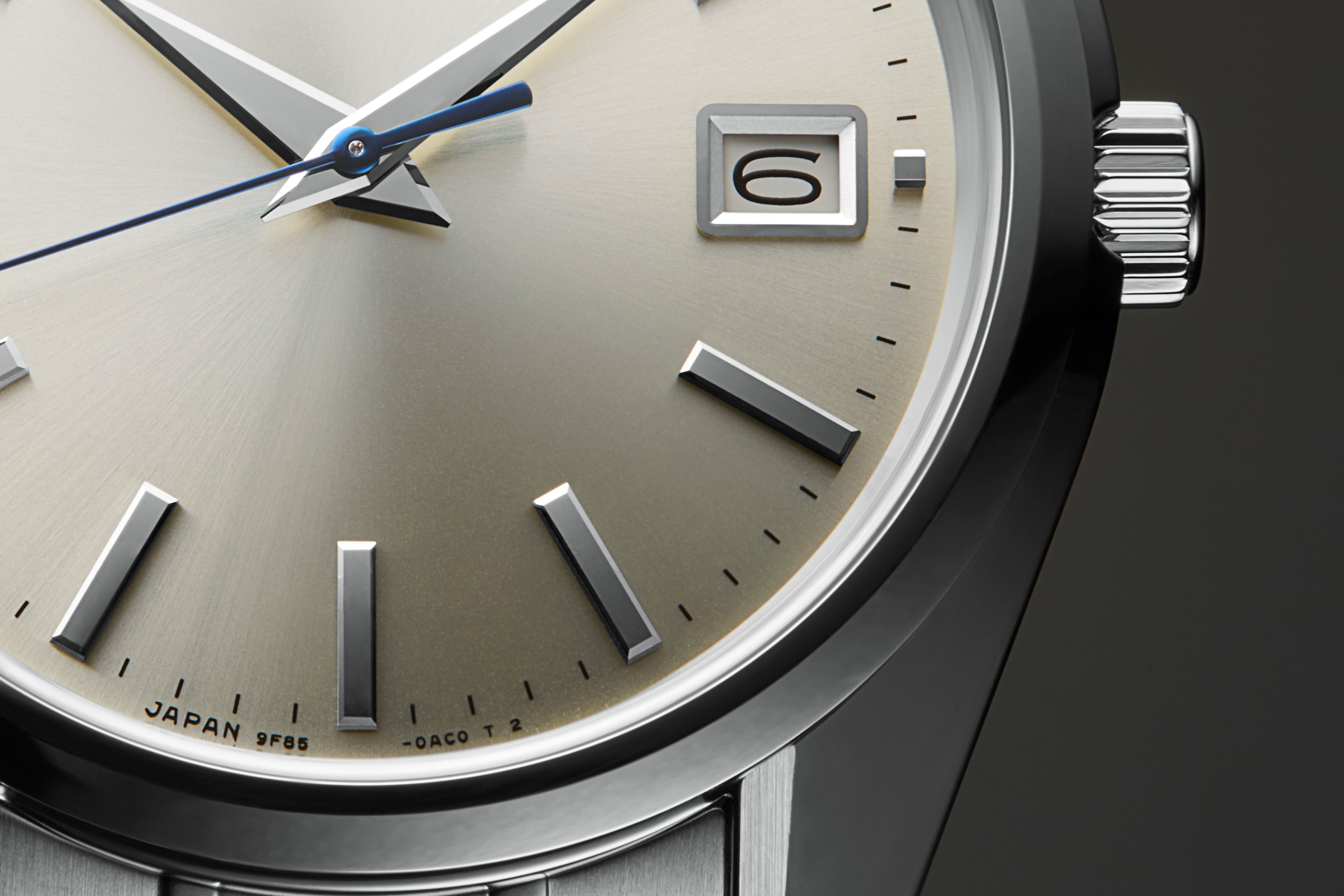 A sunray patterned dial, a silken shimmer.
All Grand Seiko dials are well worth looking at through a 'loupe' but none more than the sunray dial of SBGP001. Its silken texture and the delicate radiating pattern are made possible thanks to the soft silver coating on the surface. Light and shadow play across the dial like threads of the finest Japanese silk.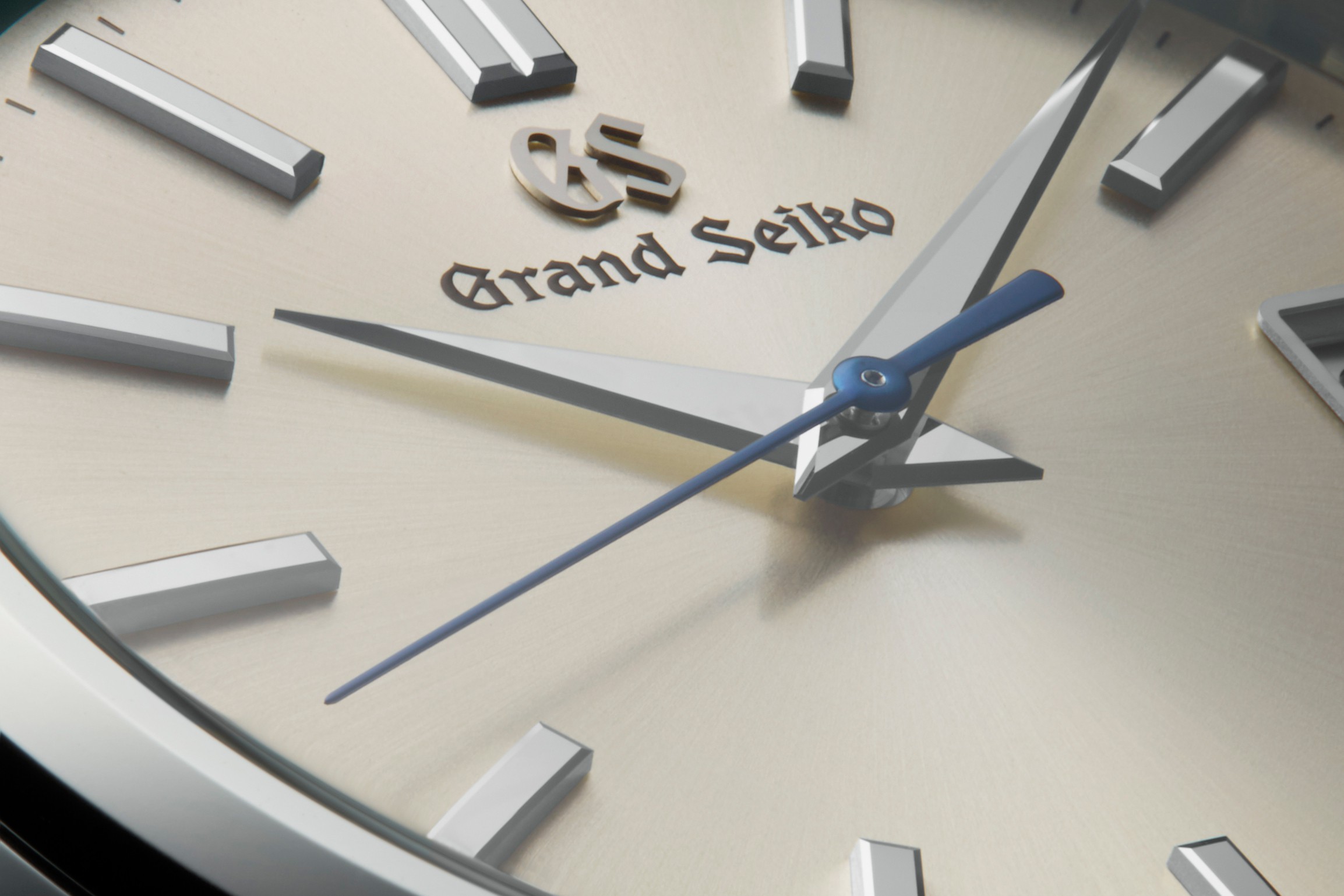 A blue steel seconds hand on a sunray dial.
The dial has a sunray pattern and a silken sheen that gives it warmth and depth. At any time in any light, it has a delicate shimmer that is a joy to behold. Against this subtle and delicate background, the blue steel seconds hand stands out and catches the eye. The seconds hand has a deep blue color that only the finest craftsmanship can achieve.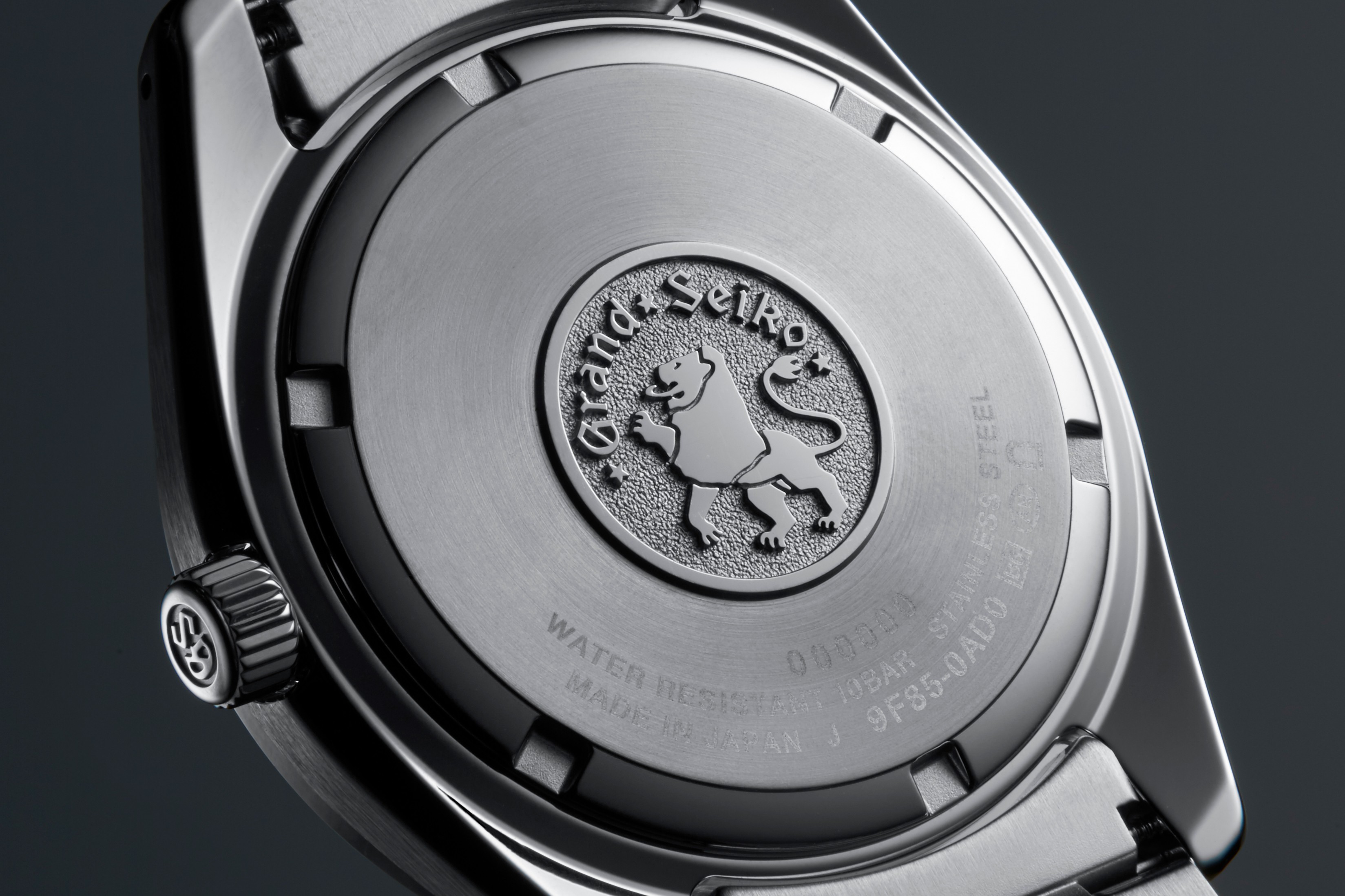 The strength of a lion.
The lion has been the symbol of Grand Seiko for over six decades. It reflects the ambition of the original Grand Seiko team to make a watch that was as precise, durable and beautiful as could be and reveals the intensity of their determination. They defined their goal as making the "king of watches", and so it was that the lion mark came to symbolize the inner strength of Grand Seiko.
The quartz watch, re-defined by Caliber 9F.
What makes a good quartz watch? It has of course to be accurate but precision is meaningless if the watch does not have the legibility to do it justice. The answer must lie in long hands whose sharp angles catch the light in the dark. No quartz watch, however, could power such heavy hands until Caliber 9F was created in 1993. Its Twin Pulse Control Motor moves broad and heavy hands. With accuracy of ±10 seconds per year and legibility to match, Caliber 9F redefines quartz watch technology.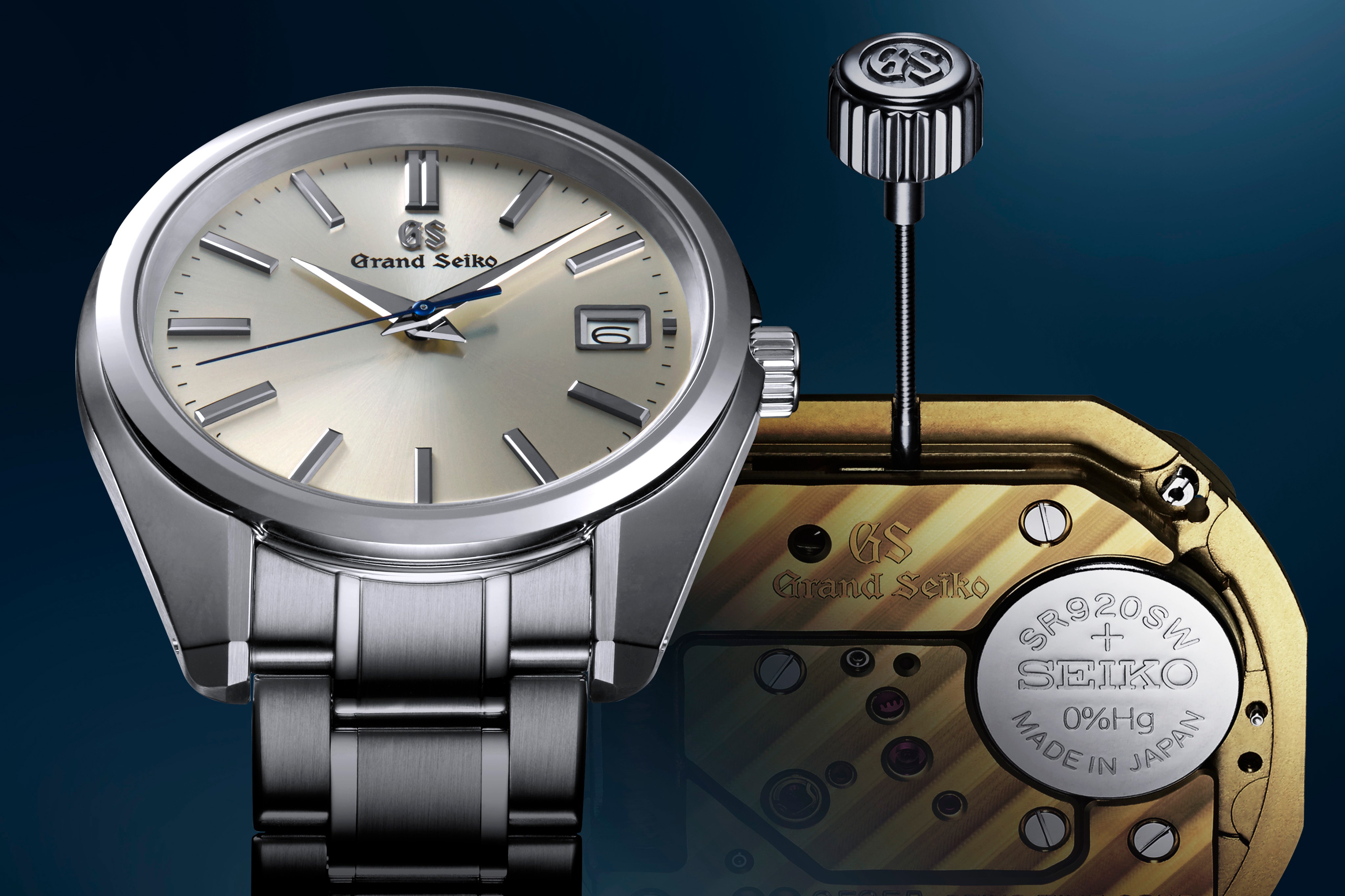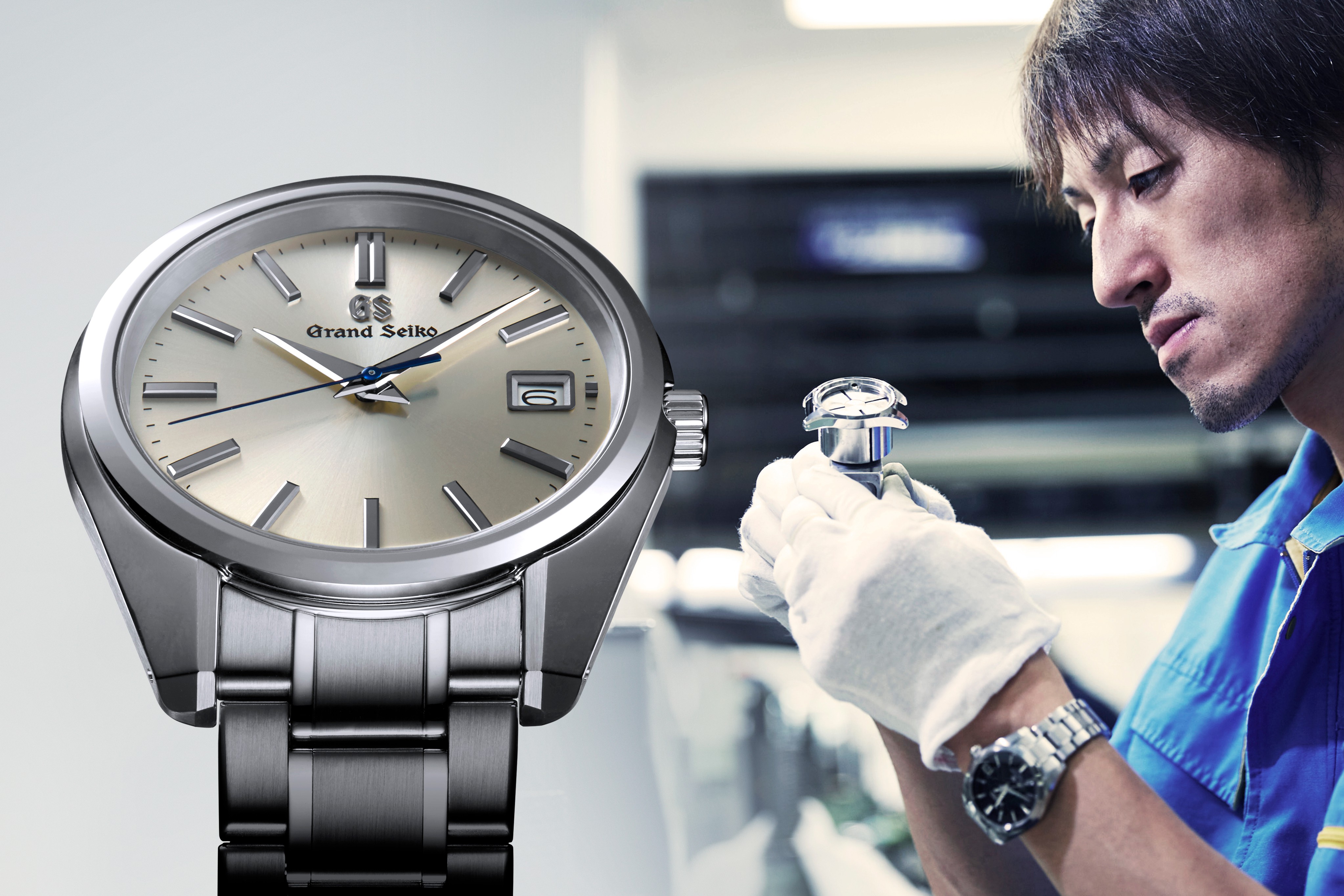 It takes experience to become an expert in Zaratsu polishing.
As they press the side of each case against the rotating disc, the craftsmen and women entrusted with Zaratsu polishing have only their eyes and their fingers to sense the exact angle and pressure required. Through their fingertips, they can feel the heat generated, the vibration and the rate at which abrasive is being used up and then make the adjustments to the pressure and angle that secure a perfect, distortion-free result. The skill required is the result of years of training, patience and, most of all, experience.