Learn more about Calibre 9F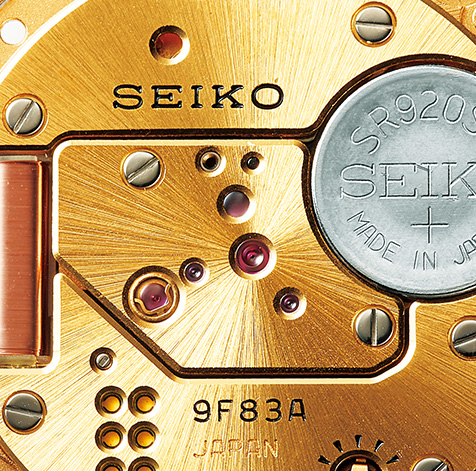 Calibre 9F with Diafix.
What is Diafix?
Diafix, a system that was created for mechanical watches, also proved to be the perfect way to ensure the longevity of Grand Seiko's quartz caliber. A platform is mounted beyond the hole jewel holding the pivot and a cap jewel, and another red ruby is set on it and held in place by a U-shaped spring. Since this structure keeps the distance between the hole jewel and cap jewel constant, the amount of lubricating oil can be maintained at a precise level. Of course, this does not mean that the watch is maintenance-free forever but the dramatic improvement in oil retention that Diafix delivers prevents problems that could impair the watch's precision over time.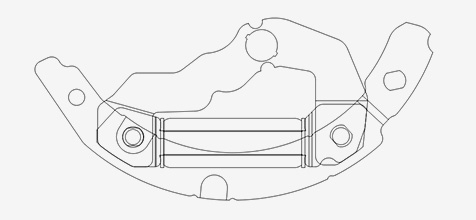 A magnetic-resistant plate that acts as a lightning rod
Protecting the movement from magnetic fields
In a watch, magnetism is as much the enemy of precision as is friction between the moving parts. The many permanent magnets that surround us in televisions, mobile phones and even the magnetic clasps of bags can have an adverse impact on the accuracy rates of all watch movements, mechanical and quartz alike. In order to protect the Calibre 9F movement from these magnetic fields, a magnetic-resistant plate is used. This anti-magnetic plate is made of pure iron and does not repel magnetic fields like a shield but serves as a "lightning rod" for magnetism. Thanks to this, Calibre 9F can resist exposure to magnetic fields of 4,800A/m, achieving an anti-magnetic performance that meets the ISO standards even for diver's watches.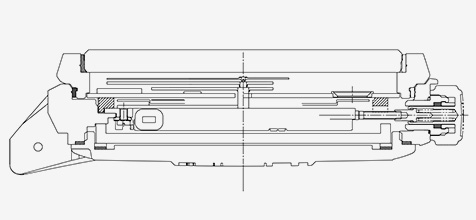 A case construction designed for robustness
The main plate. Twice as thick for four times the durability.
A Calibre 9F Grand Seiko watch feels heavy in the palm of your hand. One reason for this weight lies in the thickness of the main plate. The main plate of a watch movement is like the chassis of a car; it is the framework support that supports and adds stability to the movement. It was decided to make the main plate for Calibre 9F two times thicker than those commonly used in quartz movements with the result that it would be four times stronger. In order to create a quartz watch with the long lasting reliability required by Grand Seiko, the development team decided to sacrifice two of the obvious benefits of a quartz calibre, lightness and thinness, to enhance the shock resistance and durability of their new movement.