The secret within a 30 year old Grand Seiko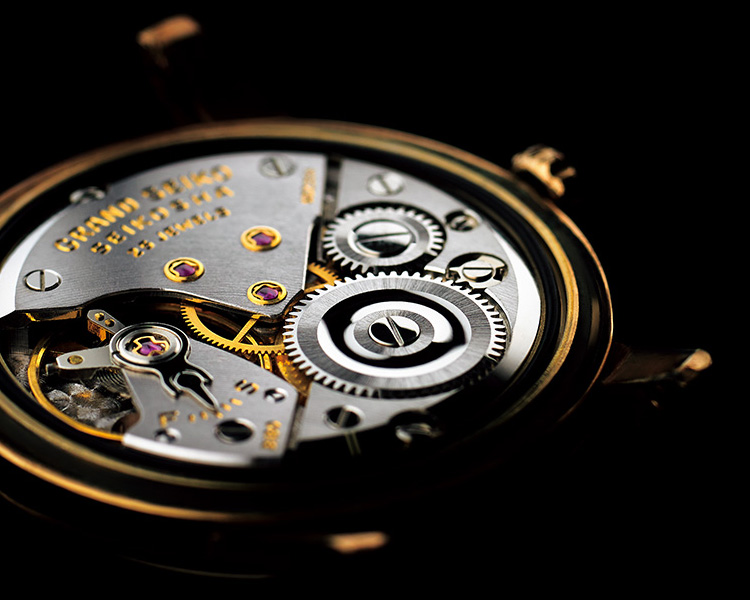 The secret within a 30 year old Grand Seiko
How to make a watch that will last a lifetime
The Japanese have a saying, "yudan taiteki," which means "carelessness is a great enemy." The word for carelessness (yudan) is a combination of two Japanese characters meaning "out of" and "oil." It is said that this expression has its origins in an admonition to temples to never run out of oil so that the light of Buddhism would continue to shine. Little did these Buddhist monks know that their warning would be one that makers of advanced timepieces would also heed. Lack of lubricating oil will result in friction between the many moving components, causing them to wear out and damaging the watch. Oil is key to the long lasting high performance of any analog watch, be it mechanical or quartz.
One day, the team developing Calibre 9F heard about a first generation Grand Seiko that still contained oil from about 30 years before, with no sign of the caseback having been opened. Although no one knew how long that watch had been operating, they were able to deduce why it remained oiled. The secret was in the way the watch was lubricated.
It was generally accepted that a special lubricating system would not be necessary for a quartz movement because of the lesser force placed on the wheels compared to those in a mechanical movement. The Calibre 9F development team challenged this assumption in their determination to raise their new calibre's durability to the highest possible level. They looked into possible solutions by studying the oil retention systems incorporated in Grand Seiko's mechanical movements. The team arrived at the conclusion that Calibre 9F's longevity would be enhanced if they could create a system in which the pivot was protected and supported by a spring and two rubies with lubricating oil filling the space in between.
The solution was Diafix. Diafix is an oil retention system that had been created for the Seiko Crown mechanical watch in 1959. This system was passed on to the first Grand Seiko and came to serve a crucial role in the Calibre 9F quartz movement as well.
The use of Diafix in Calibre 9F is another example of the power of the synergy between the company's mechanical and electronic watchmaking expertise. As with the use of a spring to ensure that the seconds hand in Calibre 9F lands exactly on its marker, the use of a technique from mechanical watchmaking made possible the creation of the best possible quartz calibre. It was not enough for Calibre 9F to be a highly precise quartz movement; it also had to have the durability and longevity demanded by the name Grand Seiko.
Read More