6/7/2022 3:00:00 AM
Press Release
The 55th anniversary of the 44GS design is celebrated in a watch inspired by the sea of clouds in Shinshu.
The dial has the rich texture of the blue-tinged clouds found in the Shinshu region.
The 1967 44GS was the watch that first embodied the design code known as the "Grand Seiko Style", the set of nine principles which gave Grand Seiko its distinctive look and which still inspires every new creation today.
As part of the year-long celebration of the 55th anniversary of the 44GS, Grand Seiko introduces a quartz watch that embodies the spirit of this seminal 1967 design and offers a remarkable precision rate of +5 to -5 seconds per year.
The dial is as remarkable as the caliber that delivers this exceptional accuracy. It has the texture of the sea of clouds that form around the mountains on some mornings in the Shinshu region where this and all Grand Seiko quartz watches are made. Sometimes, the air is so still and humid that dense clouds gather and overlap to create a sea of clouds above Shinshu's lowlands that stretches away to the horizon in every direction and that is tinged with blue, reflected down from the clear skies above them.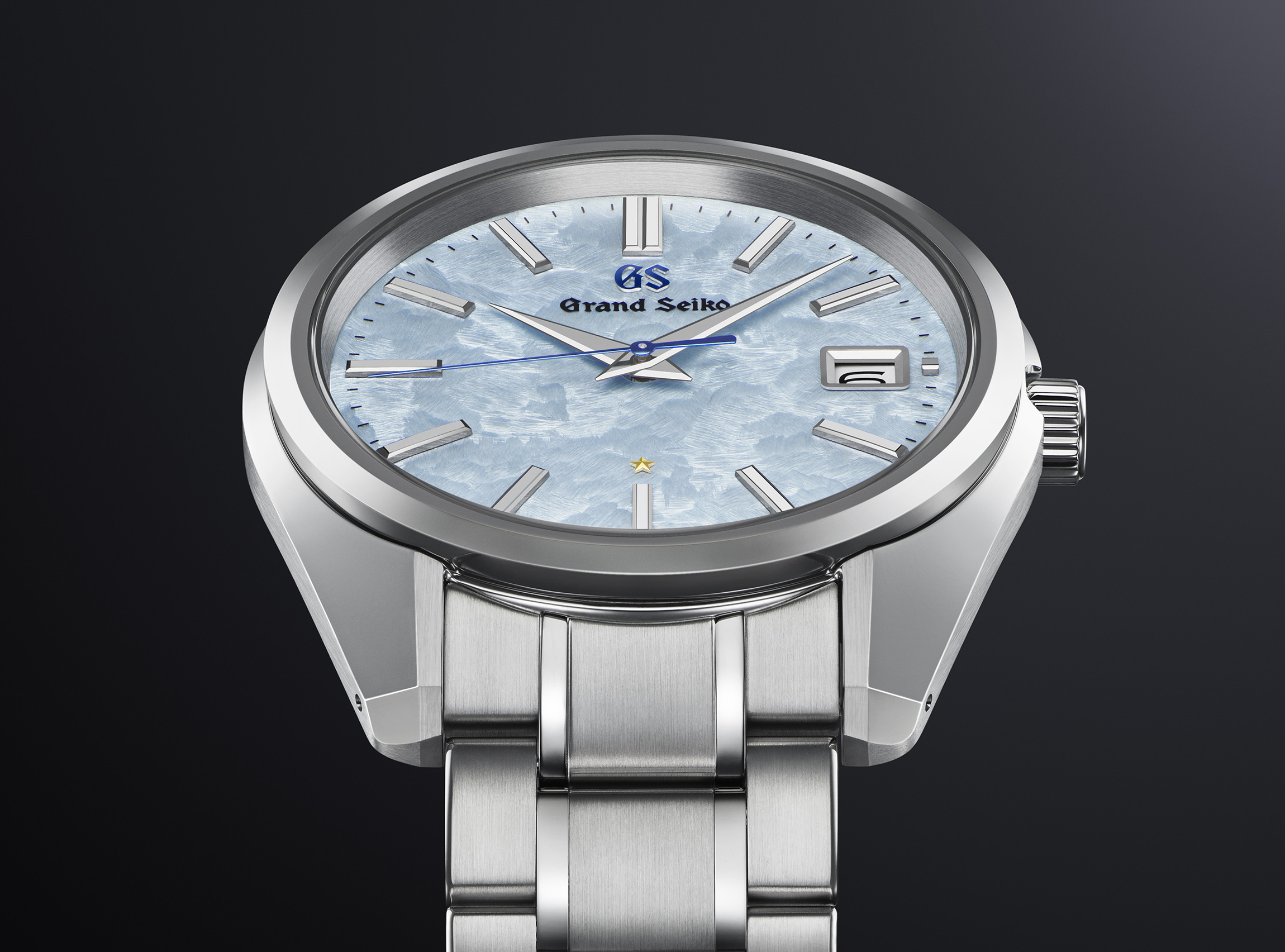 The watch is powered by a specially enhanced version of Caliber 9F85 that is accurate to +5 to -5 seconds a year. This high precision rate is achieved by the use of quartz crystals that are aged and then individually selected for their particular performance characteristics. The same commitment to precision is expressed in every aspect of the watch's functionality. It has a time difference adjustment function that allows the hour hand to be moved without stopping the seconds hand, thus preserving its high precision when the wearer changes time zones. A backlash auto-adjust mechanism eliminates any shudder in the seconds hand. The date changes in the blink of an eye. A twin-pulse control system allows the minute and seconds hands to extend right to the edge of the dial so that the exact time can be read with ease.
The new creation has the rich "sparkle of quality" that comes from the use of the sharp edges and flat surfaces that are central to the "Grand Seiko Style." The case offers the combination of Zaratsu polished and hairline finished surfaces that is one of the defining characteristics of the design style.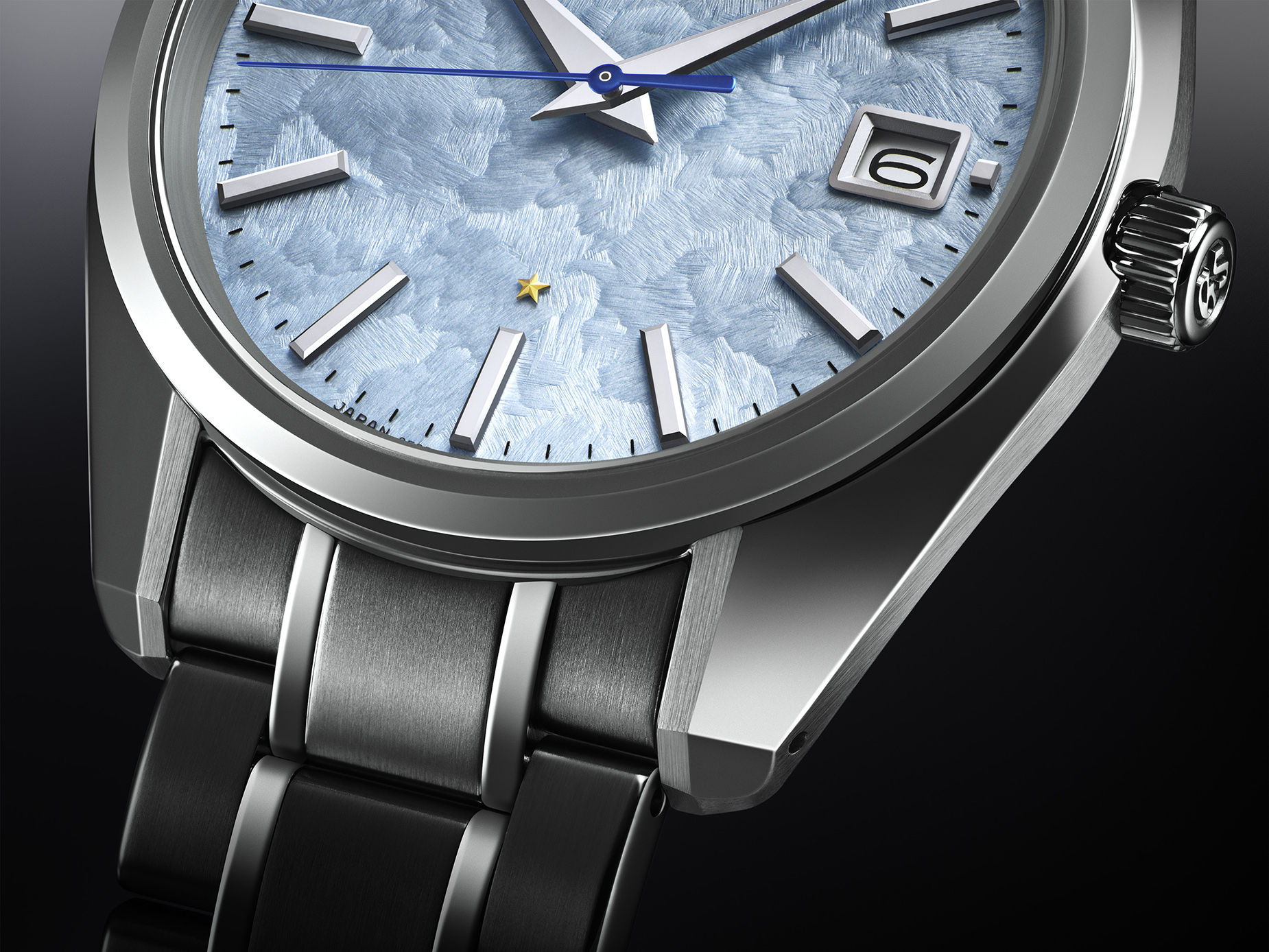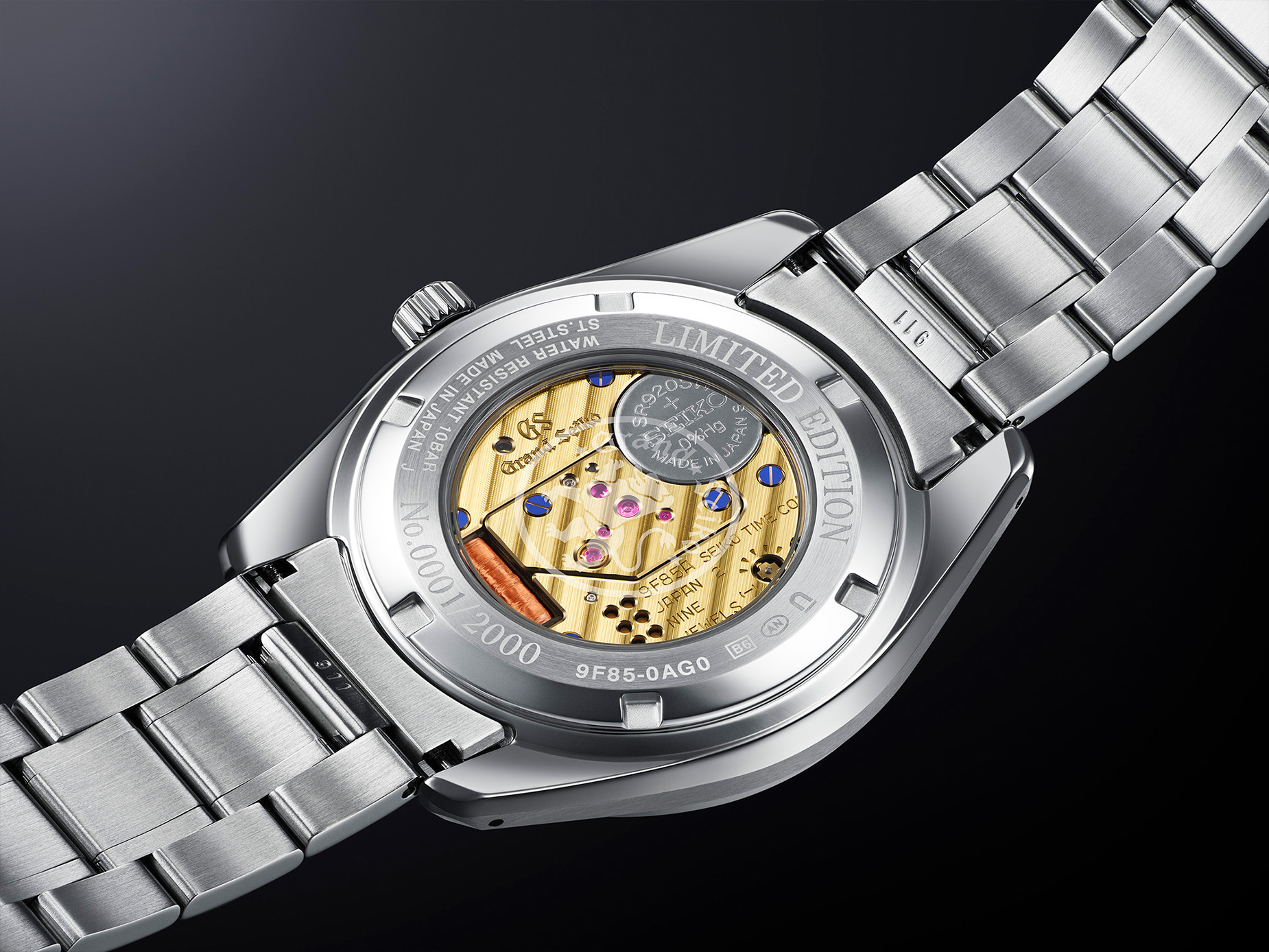 This new addition to the Heritage Collection will be available in July as a limited edition of 2,000 at the Grand Seiko Boutiques and selected retailers worldwide.
For more information about the ''Grand Seiko Style'', please visit
https://www.grand-seiko.com/global-en/worldofgrandseiko/worldofgrandseiko/design
Grand Seiko Heritage Collection
44GS 55th Anniversary Limited Edition

Caliber 9F85
Driving system: quartz
Accuracy: +5 to -5 seconds per year (at temperatures between 5°C and 35°C)
Time difference adjustment function
Specifications
Stainless steel case and bracelet
Dual-curved sapphire crystal with anti-reflective coating
Three-fold clasp with push button release
Water resistance: 10 bar
Magnetic resistance: 4,800 A/m
Diameter: 40.0mm, Thickness: 10.7mm
Limited edition of 2,000
Approximate recommended retail price in Europe: €3,800