The glide motion seconds hand moves
silently across the snow.

The Spring Drive 'Snowflake' watch was released in the autumn of 2005, just as the Shinshu mountains turn white with snow. The case is made of high-intensity titanium, a material that is 30% lighter than steel and almost impervious to scratches. Its flat surfaces are Zaratsu polished to a mirror finish.

The name 'Snowflake' was not given to the watch by the Grand Seiko team. As soon as the watch was released, it was widely talked about among watch collectors and Grand Seiko fans on the internet and the name emerged from these discussions. We have no idea who coined the name but we are grateful!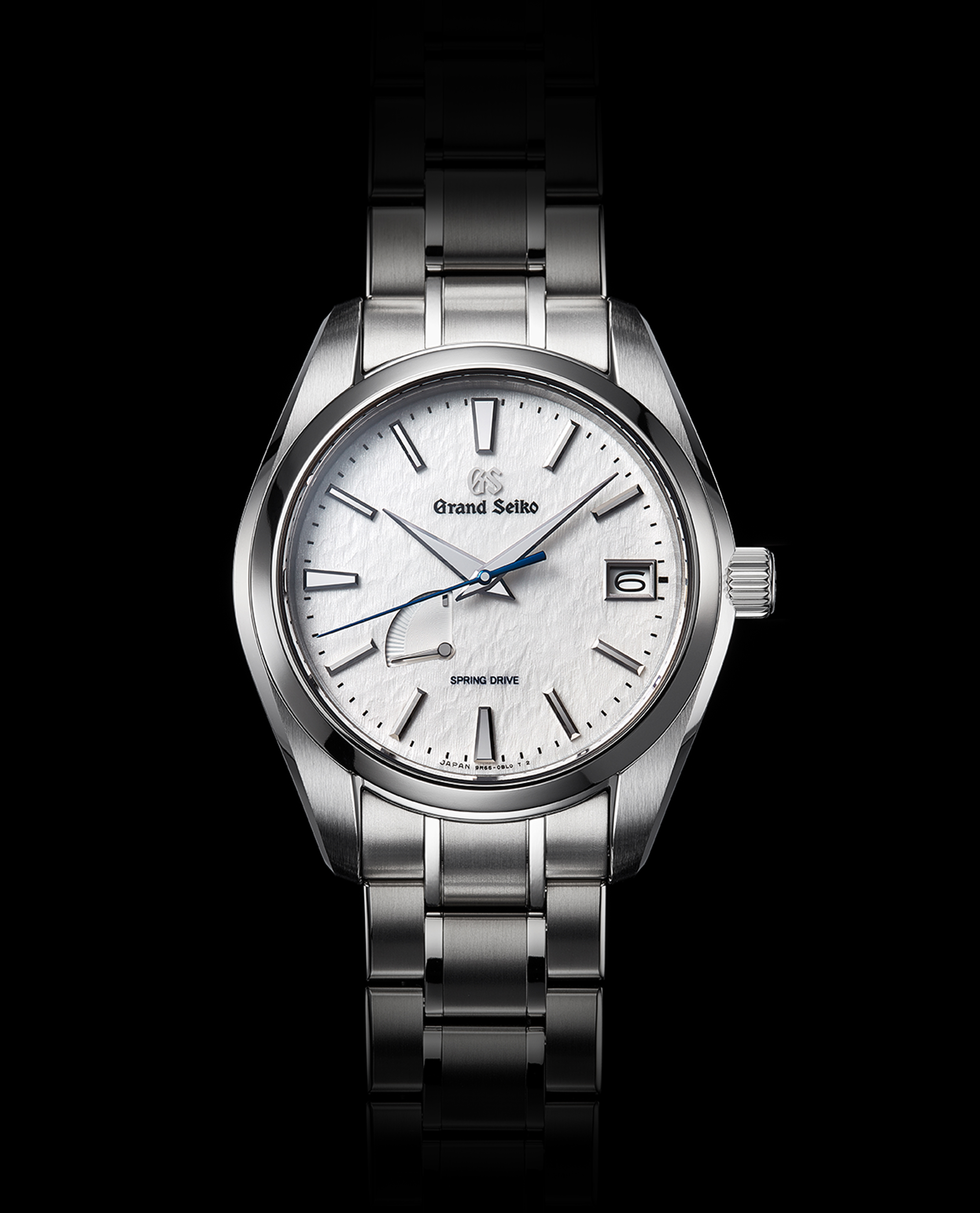 The tempered blue seconds hand moves continuously and silently across the pristine snowfield of the dial in the glide motion that is an essential part of the Spring Drive signature. To watch the perfect, continuous motion of the deep blue hand across the pure white dial is to experience the passage of time as Nature intended. Calibre 9R65. Automatic winding Spring Drive. 41mm high-intensity titanium case.