Jan. 22, 2020
Press Release
The flagship Grand Seiko Boutique opens in Place Vendôme in Paris.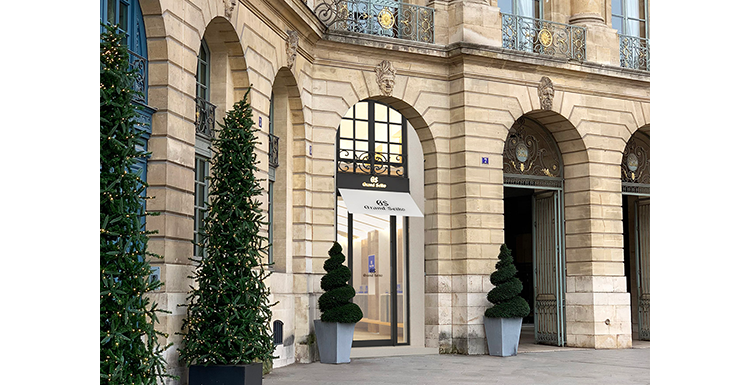 In March 2020, the first Grand Seiko Boutique in Europe will open its doors at 7, Place Vendôme in Paris. As befits this most prestigious of locations, it will be the largest Grand Seiko Boutique in the world and will give watch lovers an unparalleled opportunity to see the widest range outside Japan and to experience the world of Grand Seiko.

The timing is propitious. 2020 is the 60th anniversary of the creation of Grand Seiko. In Japanese culture, a 60th birthday is a moment of new energy and re-birth. For Grand Seiko, therefore, 2020 is the perfect moment to open a new global showcase and to present both the wide range of the Grand Seiko collection and several watches made especially for this anniversary year as well as some that will be exclusive to this new Paris boutique.

The Grand Seiko Boutique is located on the west side of Place Vendôme. It occupies over 190 square meters on two floors. The interior evokes the serene beauty of Japanese aesthetics and culture and expresses the essence of the brand's theme, "The Nature of Time". It provides the perfect environment in which to explore the history, character and collection of Grand Seiko.

Grand Seiko looks forward to welcoming you at its new flagship boutique. Abientôt!

Grand Seiko Boutique Paris Vendôme
Address: 7, Place Vendôme, 75001 Paris France
Opening hours: 10:30-19:00 Monday-Saturday