Feb. 24, 2019
Press Release
Grand Seiko returns to Milan with the theme "THE NATURE OF TIME."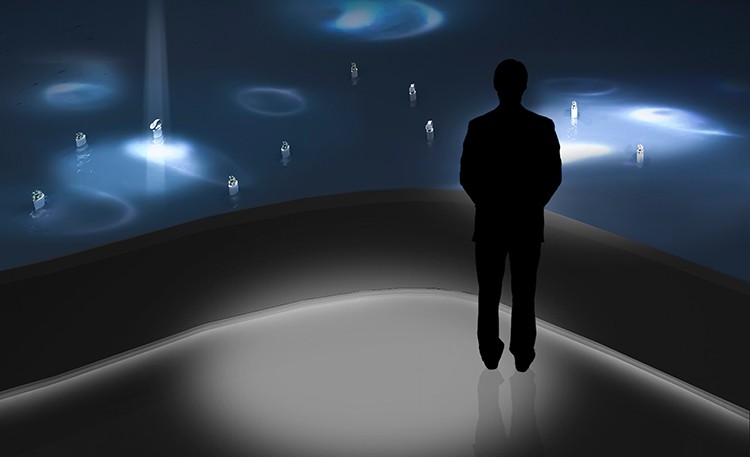 Through its subtle design aesthetic and precision, Grand Seiko has always pursued the true essence of time since its birth in 1960. This year, Grand Seiko returns to Milan Design Week with the theme "THE NATURE OF TIME," held from April 9 to April 14, 2019, at the Poldi Pezzoli Museum located near Via Monte Napoleone, the street central to Milan's high-end fashion scene. The exhibition will focus on Spring Drive which marks its 20th anniversary this year. With its innovative mechanism, Spring Drive brings to life the continuous flow of time shown with its signature glide motion seconds hand.

Exhibition Title: THE NATURE OF TIME

To be one with time and the environment has been an integral aspect of Japanese identity and sensibility. This idea and the pursuit to express the essence of time is central to Grand Seiko, and the word "nature" in its two meanings, i.e., "essence" and "environment," is reflected in its watchmaking and the exhibition.

Teaming with Toshiki Kiriyama of TRUNK LTD., as the producer of Grand Seiko's exhibition for the second year in a row, are contemporary design studio "we+," and computer graphics director Shingo Abe.
To weave in the theme as a tactile experience, the team paraphrased it as "Time Perception," and is reflected in the two works, "FLUX" and "movement."

An installation and art object portrays the concept of continuous and gradual change over time.

The installation uses a special liquid, which, when a soft light is reflected, allows its motion to be visible. The light gradually dissipates with time as it spreads across the liquid surface.

A palm-sized glass object is an embodiment of Spring Drive as a micro-cosmos, a crystallization of craftsmanship and Japanese sensibility, and the essence of time all within a single watch. The dome-like object contains disassembled parts of a watch which mingle in soft glowing powder, as its luminescence slowly fades with time.

Like the gentle falling of snow and the smooth flow of a river, the "perception of time" generated by the serenity of Spring Drive's glide motion is visually represented in computer graphic imagery, taking visitors on a small journey to a faraway place.

In spite of the historical architecture of the museum, the exhibition hall envelops visitors in a soft cocoon-like atmosphere. It is made possible by a "Koyori" washi paper, a delicate yet sturdy hand-made paper surrounding the corners of the hall allowing visitors to enjoy a uniquely Japanese sensibility and beauty.

| | |
| --- | --- |
| | |
| | Tuesday, April 9 – Sunday, April 14, 2019 |
| | |
| | Via Manzoni 12 – 20121 Milano |
| | |
| | |
| | Toshiki Kiriyama (TRUNK LTD.) |
| | |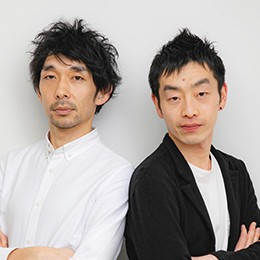 we+ (Design Studio)

we+ is a contemporary design studio established in 2013 by Toshiya Hayashi and Hokuto Ando. Using research and experimentation, they develop new ideas and aesthetics with unique expression techniques. Their self-initiated works are represented by Gallery S. Bensimon in Paris and Spazio Rossana Orlandi in Milan. In addition to exhibiting their works internationally, they undertake commissioned projects for companies and other organisations, including installation, branding, product development, and graphic design. Utilizing the strengths of each member based on their diverse backgrounds and the knowledge gained from daily research, the studio continues to grow and diversify.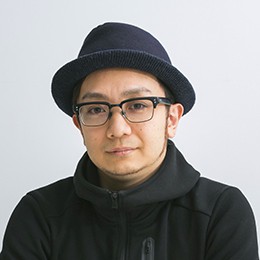 Shingo Abe (CG Director)

Born in 1981, Abe studied media arts at Tohoku University of Art and Design. After graduating, he joined the visual design studio WOW and was involved in advertising as a computer graphics designer, animator and director. Thereafter, he has collaborated with many artists not only in video but also in various media including spatial presentation using image projection, interactive works, and installations, as well as film direction for fashion shows and stage presentations.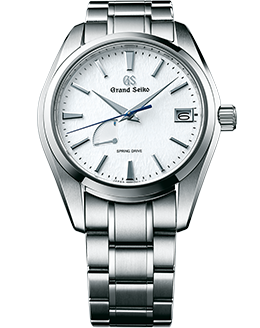 Spring Drive is an innovative technology of Grand Seiko that combines the power derived from a mainspring with the high accuracy of a quartz crystal, making it possible to deliver the one-second-a-day precision that no other mechanical watches can achieve. After over 20 years of development, Spring Drive was introduced in 1999 as a revolutionary mechanism characterized by ultimate energy efficiency and the smooth glide motion of the seconds hand.

Milan Design Week is the world's premier design event consisting of the Salone del Mobile Milano and the Fuori Salone. Taking place annually in April in Milan, the Salone del Mobile Milano is one of the largest international furniture fairs, celebrating its 58th event this year.
In 2018, 1841 companies from 188 countries and areas participated with approximately 435,000 people visiting from all over the world. In addition, 500,000 people attended the Fuori Salone over 6 days, grabbing more global attention for Milan Design Week than ever as an international event that gathers cutting-edge designs and interiors.

About Poldi Pezzoli Museum


Established in 1881, the Poldi Pezzoli Museum, or Museo Poldi Pezzoli, is a privately owned museum which originated as a collection of the Poldi Pezzoli family. Works include mainly of renaissance and modern art.

Using the Ozu Japanese paper, a luxurious yet accessible type of washi paper from Ehime prefecture, the "Koyori" washi is made by rolling and twisting the paper in a string-like form. Paper mulberry, which is a natural material of washi, is mixed into the material creating this unique type of paper. Various expressions are made possible based on how much the paper mulberry is mixed.