Feb. 28, 2018
Press Release
Grand Seiko to be exhibited for the first time at Milan Design Week 2018, the world's premier design event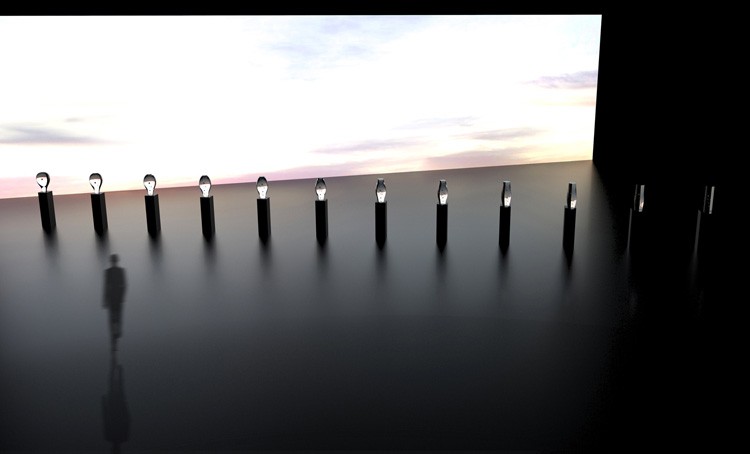 Seiko Watch Corporation (Chairman & CEO: Shinji Hattori, headquarters: Chuo-ku, Tokyo, Japan) is pleased to announce that it will present its luxury watch brand Grand Seiko for the first time at Milan Design Week 2018, one of the world's largest design exhibitions, to be held from April 17 to 22, 2018, in Milan, Italy.

Since its birth in 1960, Grand Seiko has achieved the highest level of precision, beauty and legibility through constant innovation, embodying the true essentials of watchmaking. When it made its global debut in 2010, Grand Seiko won high praise for the durability of its high precision and sophisticated design, made possible by the fact that the company is one of the few fully integrated watch manufacturers in the world. In Spring 2017 Grand Seiko took its next step forward by broadening the appeal of the brand to new design areas and introducing a new color scheme. To symbolize this transformation, its logo is now proudly presented at the twelve o'clock position on the dial.

Exhibition Theme: THE FLOW OF TIME

The exhibition will showcase an installation featuring Grand Seiko's Spring Drive movement, the company's unique and innovative mechanism characterized by high precision and a long power reserve.

As the embodiment of Japanese aesthetics and master artisanal techniques, Spring Drive has as its unique signature of the perfect glide motion of the second hand, reflecting the natural and continuous flow of time.

The theme of the exhibition is "THE FLOW OF TIME". Two Japanese artists have expressed the essence of Spring Drive in an installation that invites the visitor to think about and explore the innovation that Spring Drive represents.

Content of the Exhibition

Spring Drive Depicted by TAKT PROJECT

Having come to life aiming for ultimate precision, Spring Drive's second hand that flows without a tick* not only brings accuracy in telling time but allows you to sense the transience of time. This is the unique presence in which such ultimate precision and an enriching feeling could co-exist. The arrival of a new dimension in watches, after years of quest for perfection, will be presented as a space where parts made with high precision and the flow of time complement each other.

Spring Drive Depicted by Visual Content Creator Shingo Abe

The sweeping second hand* with supreme energy efficiency is one of the features of Spring Drive. Its smooth motion—gliding across the dial without a sound—is something that leaves an unforgettable impression on viewers. In this installation, beautifully moving second hands will collaborate with nature to create a sense of unity that could resonate with the audience.

* Unlike the one-second ticks of the quartz watch and the rapid beat of the mechanical watch, the Spring Drive technology enables the sweeping or glide motion of the second hand.

| | |
| --- | --- |
| | |
| | Tuesday, April 17–Sunday, April 22, 2018 |
| | Cubo B, La Triennale di Milano |
| | Viale Alemagna, 6 Milano (Cadorna area) |
| | |
| | |
| | |
| | TAKT PROJECT / Shingo Abe |
| | |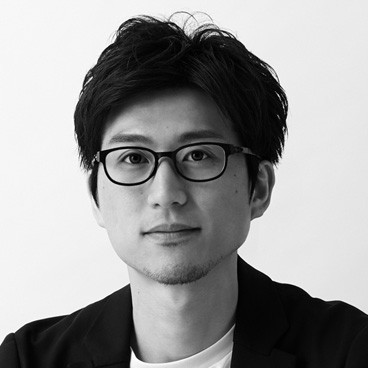 TAKT PROJECT

Established in 2013, with Satoshi Yoshiizumi as representative. Under the motto "DESIGN THINK + DO TANK," the studio has undertaken various projects seeking to "create other possibilities" through design. It has conducted experimental independent research projects and presented the results at the Milan Design Week, DesignMiami/, Maison & Objet Paris, Hong Kong M+, and other domestic and international art museums and design events. It collaborates with various clients, taking a unique approach which maximizes the role of design in projects based on its research findings.

Shingo Abe

Born in 1981. Studied media arts at Tohoku University of Art and Design. After graduating, he joined the visual design studio WOW and was involved in advertising as a computer graphics designer, animator and director. Thereafter, he has collaborated with many artists not only in video but also in various media including spatial presentation using image projection, interactive works, and installations, as well as film direction for fashion shows and stage presentations.

Spring Drive is a technology unique to Seiko that combines the power derived from a mainspring with the high accuracy of a quartz crystal, making it possible to deliver the one-second-a-day precision that no other mechanical watches can achieve. After over 20 years of development, Spring Drive was introduced in 1999 as a revolutionary mechanism characterized by ultimate energy efficiency and the smooth glide motion of the second hand. Since the first Grand Seiko Spring Drive model was released in 2004, the fusion of cutting-edge technology with Japanese master artisanal skills has received international acclaim.

Milan Design Week is the world's premier design event consisting of the Salone del Mobile Milano and the Fuori Salone. Taking place annually in April in Milan, the Salone del Mobile Milano is one of the largest international furniture fairs, celebrating its 57th event this year. In 2017, around 2,000 companies and organizations exhibited and approximately 343,000 people visited from all over the world, grabbing more global attention than ever as an international event that gathers cutting-edge designs and interiors. The parallel Fuori Salone is a series of events and exhibitions taking place throughout the city of Milan. This year, Grand Seiko will be exhibited at the Fuori Salone.

Seiko Watch Corporation
Public Relations & Advertising Dept.
1-26-1 Ginza, Chuo-ku, Tokyo 104-8118 Japan
Tel: +81-3-3564-4597 Fax: +81-3-3564-5459
E-mail: seiko-pr@seiko-watch.co.jp
orporate website: www.seikowatches.com
Grand Seiko official site: https://www.grand-seiko.com/global-en/

TRUNK LTD.
Contact person: Ms. Mizuki Deguchi
2-26-32-1002, Minamiaoyama, Minato-ku, Tokyo 107-0062, Japan
Tel: +81-3-6804-1261 Fax: +81-3-6804-1262
E-mail: press@trunk-design.jp