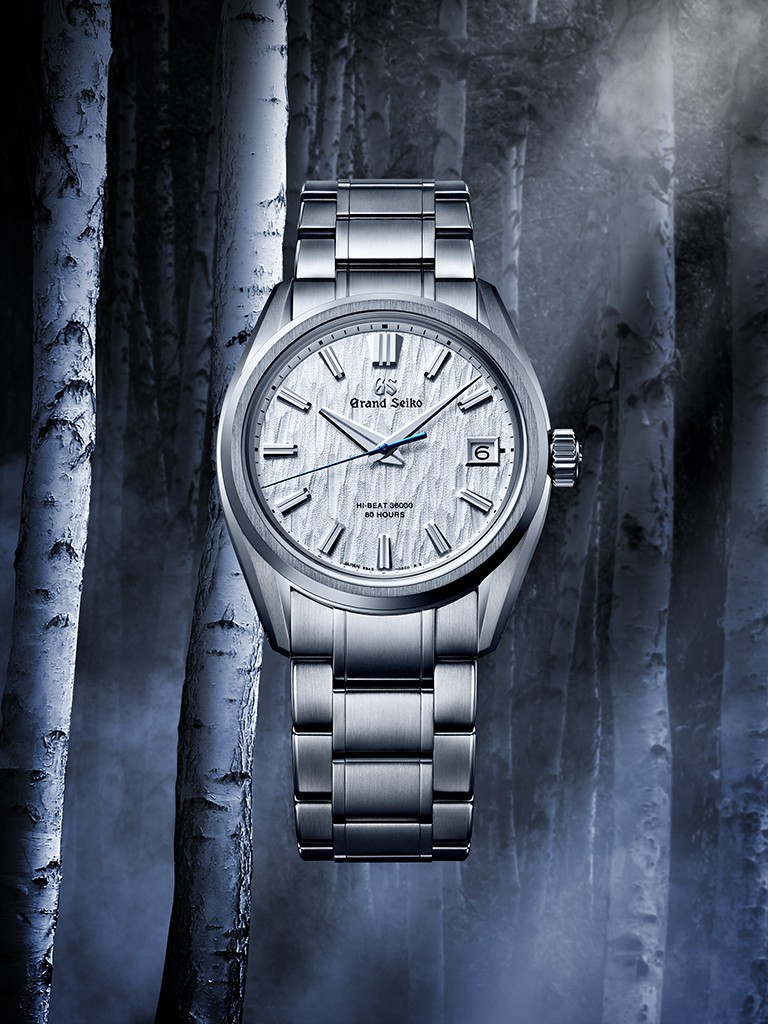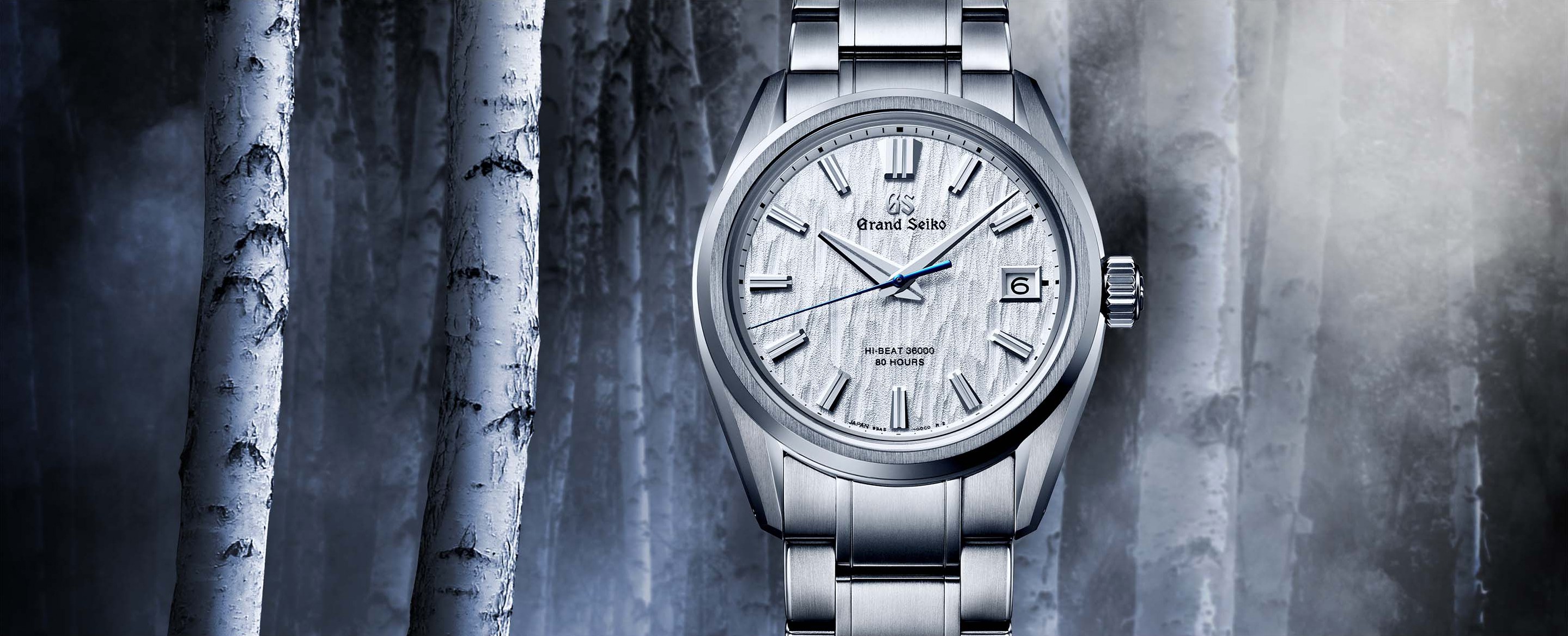 A new design for a new era
Just as Calibers 9SA and 9RA make a significant and defining statement about the future of Grand Seiko's technical development, this timepiece charts a new course for its design. Launched to mark the 60th anniversary of the very first Grand Seiko, this design expresses the true essence of Grand Seiko in a new way. It speaks to the next generation with its confident lines, powerful presence and quiet radiance but also draws on its deep roots in the traditions and culture of Japan.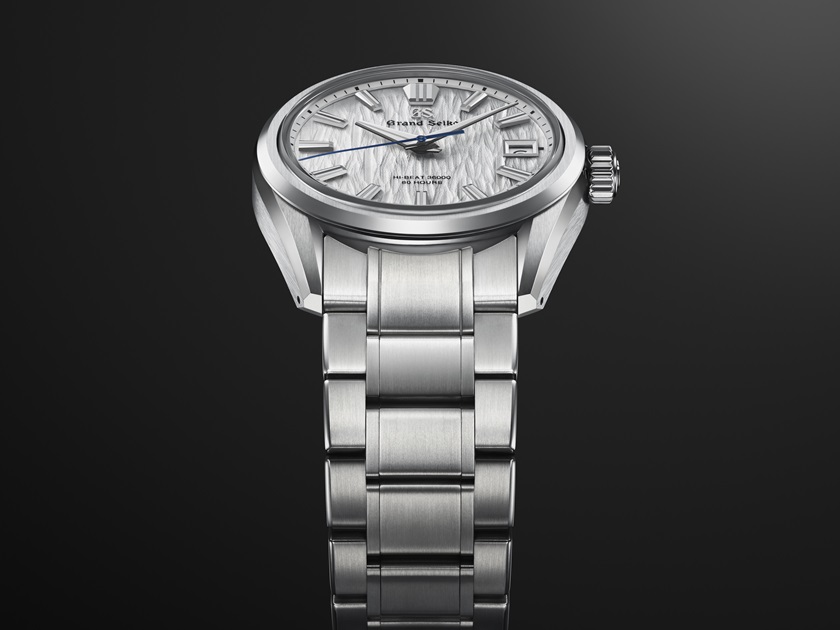 Radiance and serenity
The power of contrast permeates the design. The hairline finish to the side of the case contrasts calmly with the highly polished mirror finish of the bezel's edge. The straight, sharp lines and diamond-cut edges to the hands and indexes stand out prominently against the soft, rounded angles of the case. The watch has radiance and serenity in equal measure and in perfect harmony.
A dial designed to be read and enjoyed
The time almost jumps off the dial, even at the quickest glance. As is Grand Seiko's tradition, legibility is a high design priority and this new dial takes it to a new level. The imposing hour hand is cut at the tip while the minute hand is long and extends right to the minute track so that the hands are clearly differentiated and time is read precisely. The 12 o'clock index is wide and easily identified whatever the angle of vision. Time has never been more clear.
Strength and slimness
Thanks to the thinness of the movement, the watch has a slim profile and sits neatly and comfortably on the wrist. For the same reason, the vertical sides of the case, when viewed from the side, have a powerful presence that is a vivid reminder of the strength and durability for which Grand Seiko is renowned.
A design with a quietly powerful presence
The heritage and pedigree of the Evolution 9 Style are immediately clear. It is true in every way to the principles of the Grand Seiko Style that were defined in 1967 with the celebrated 44GS but translates them anew for the decades to come. Grand Seiko's hallmark attributes of precision, legibility and beauty are plain to see in every detail but there is a new power and depth in both the shape of the case and the look of the dial. The Evolution 9 Style exudes strength and has a powerful presence yet remains understated and restrained.