Chapter 7
The Grand Seiko TENTAGRAPH. The high-beat, high-performance chronograph.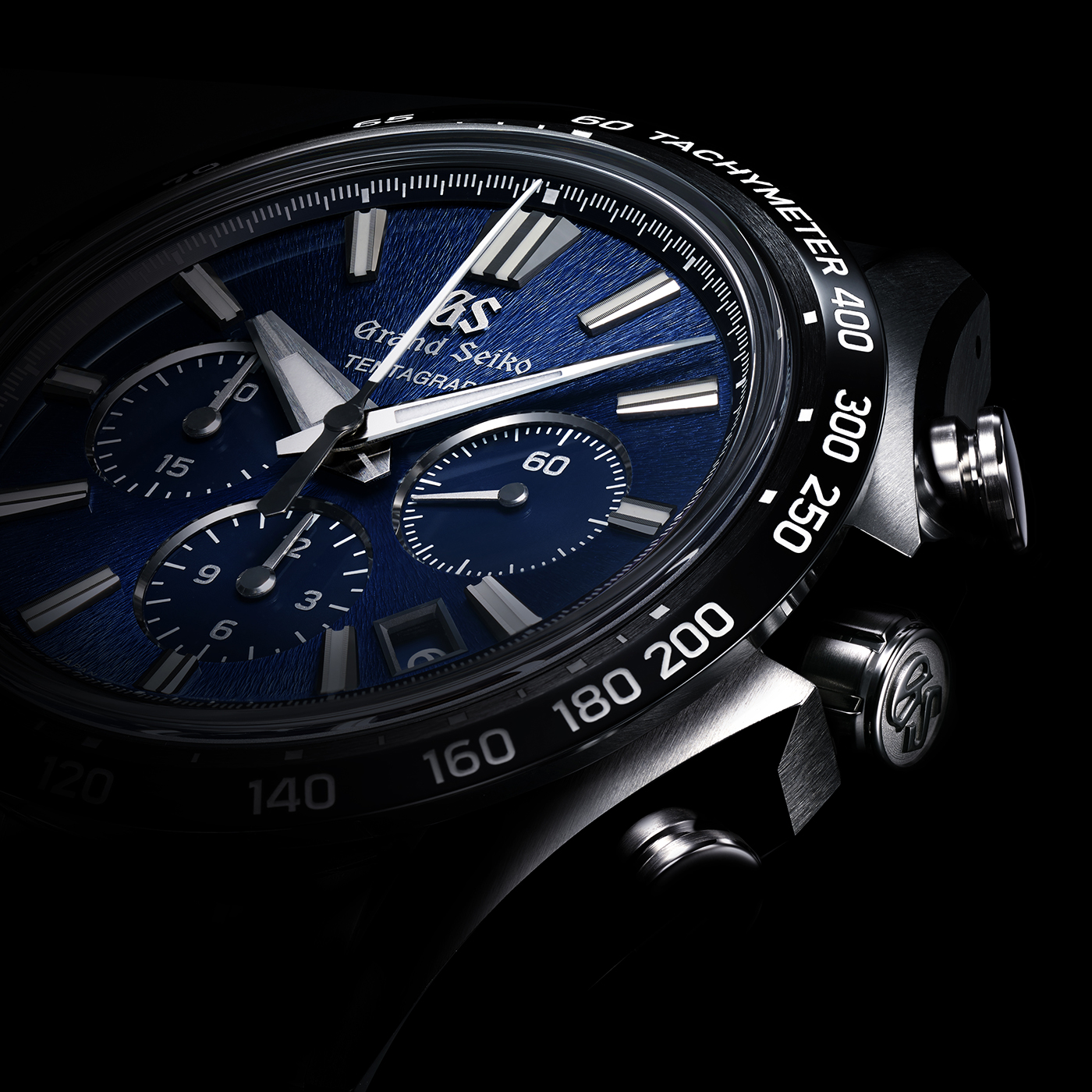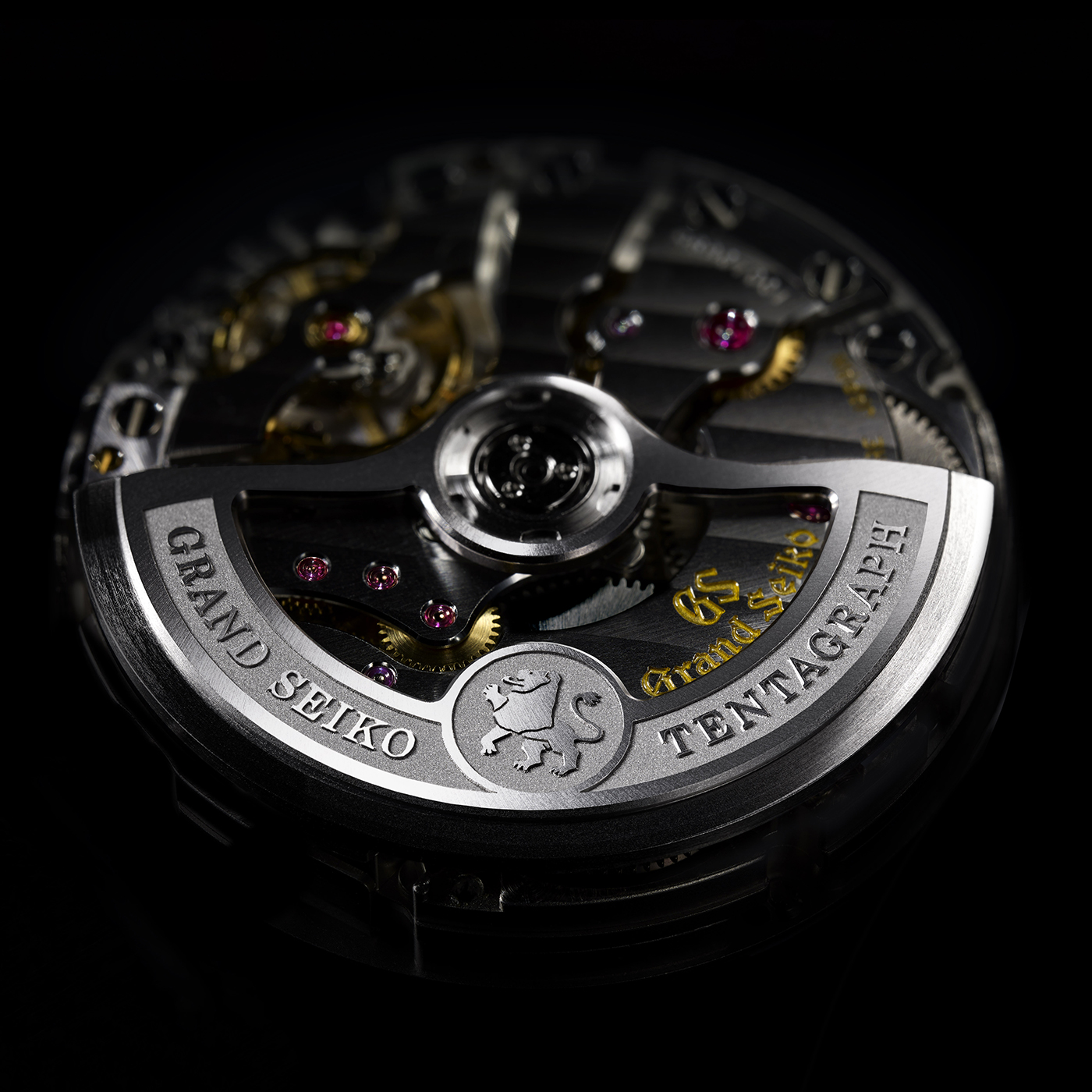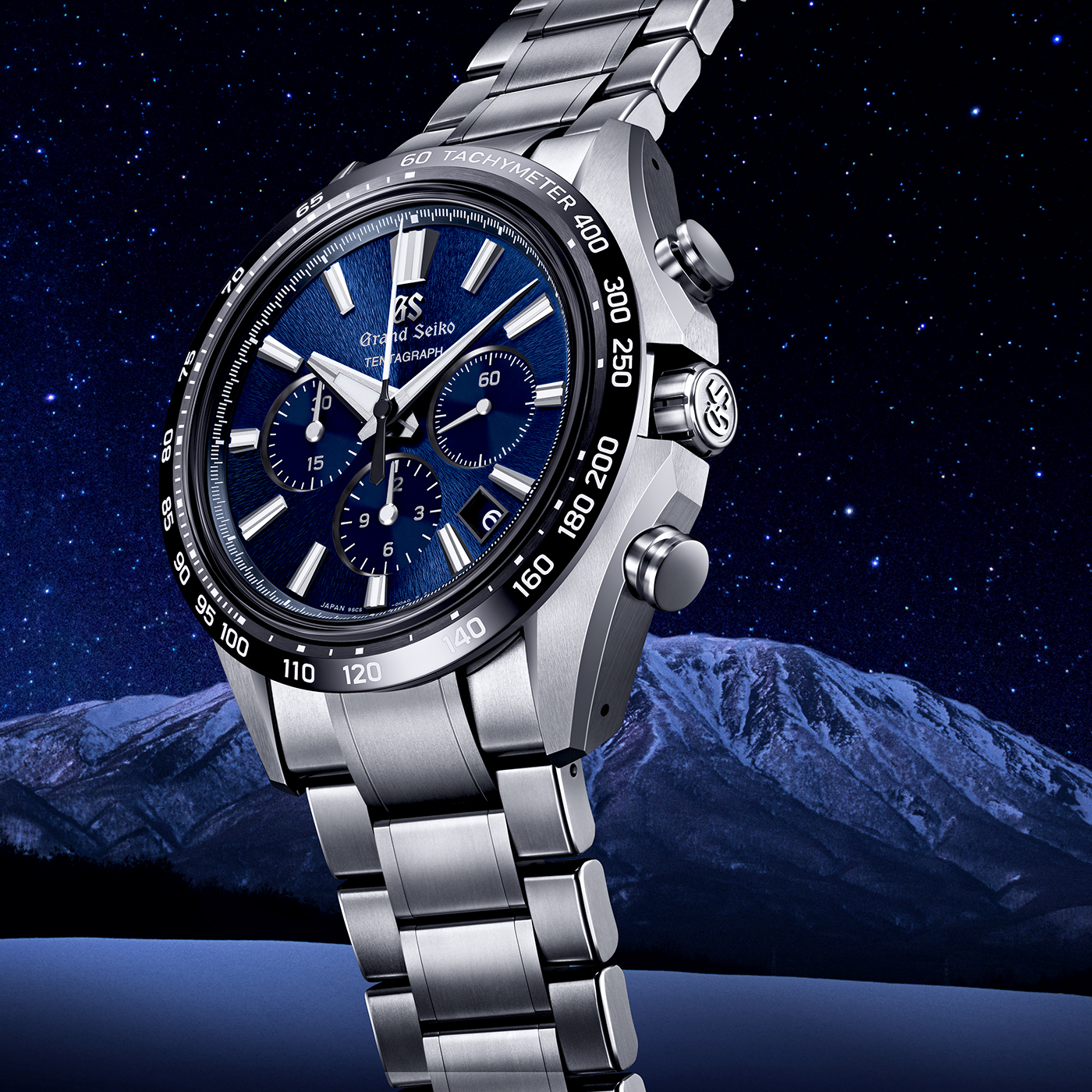 In March 2023, Grand Seiko revealed its first ever mechanical chronograph. Powered by Caliber 9SC5, it sets a new standard in elapsed time measurement by offering the precision of a high-beat movement combined with a long power reserve.
Its name, TENTAGRAPH, reveals its character. "TEN" because Caliber 9SC5 is a 10-beat movement, "T" because it offers a power reserve of three days, "A" because it is automatic winding and "Graph" because it is a chronograph, measuring elapsed time for up to 12 hours.
The 36,000 vph movement consists of nearly 400 components and incorporates the Dual Impulse Escapement and Grand Seiko Free-sprung Balance that it inherits from the award-winning Caliber 9SA5. In addition, the precision operation and durability of the chronograph are assured by the column wheel, the vertical clutch mechanism and the use of 60 jewels.
Caliber 9SC5 marks another significant milestone in the 25-year history of the 9S series and opens a new chapter in the ever-evolving story of Grand Seiko.