How the precision of 9F is taken towards the absolute.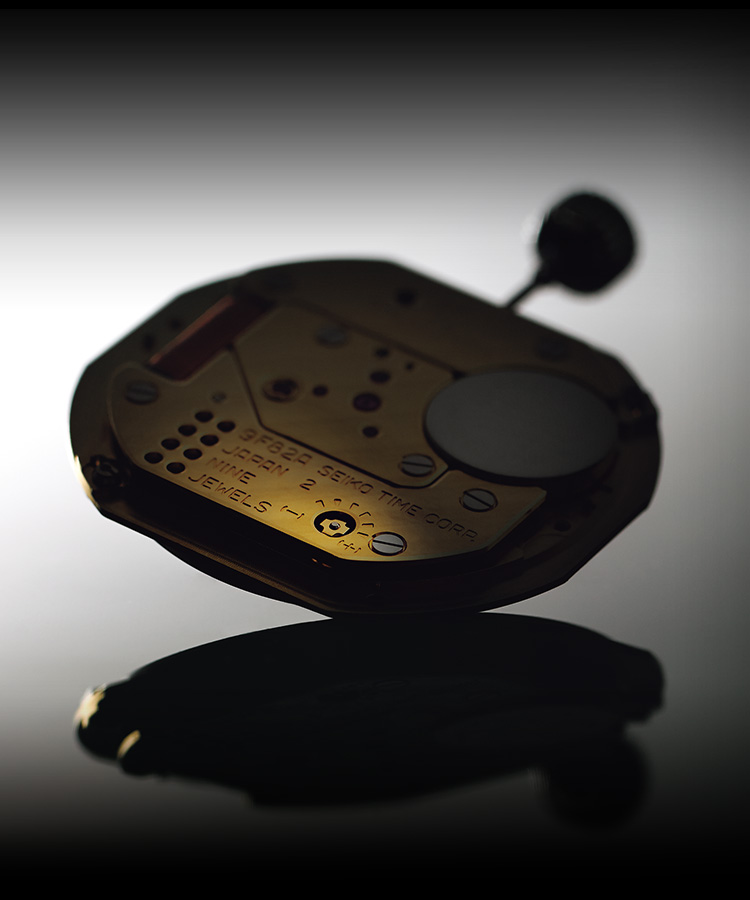 How the precision of 9F is taken towards the absolute.
Calibre 9F. Precision that is protected against extreme conditions by an adjustment system.
The arrival of the Seiko Quartz Astron in 1969 was a true revolution in timekeeping precision. Until the Quartz Astron, the centuries-old escapement technology had reigned supreme and, to this day, remains unchallenged as best regulation mechanism in mechanical watchmaking but, in terms of precision, the quartz watch set a new standard of accuracy up which was up to ten times higher than that achieved by even the best mechanical timepieces.
For Grand Seiko, however, even this new level of accuracy was not enough and the team sought further advances. It was no easy matter to maintain the accuracy of a quartz movement at the exceptional level that Grand Seiko demanded. Individual differences inevitably arise in the tiny tuning fork-shaped quartz crystal oscillators. This being the case, careful selection and a diligent testing and verification procedure are required so that only those crystal oscillators that can maintain the high precision required of Calibre 9F are selected. This selection is done through a method called "aging." For 90 days, an electrical current is passed through each and every candidate quartz crystal, causing them to vibrate. During this time, any mechanical strain generated in the processing stage is rectified, and the true performance of the crystal is brought out. The crystal oscillators for Calibre 9F are then selected for the first time after this three month endurance test.
In a mechanical watch, the balance wheel is highly vulnerable to the impact of gravity and wrist movement, but in a quartz movement, it is temperature that poses the challenge. To ensure that variations in ambient temperature do not lead to changes in the precision rate of the watch, the temperature inside each 9F movement is measured 540 times a day and fine adjustments are made to compensate for any change in the performance of the quartz crystal. The ±10 seconds per year precision of Calibre 9F would not be possible without this thermal compensation feature. But the design team went further still. The 9F movement also has a regulation switch that can be used to adjust the precision of the watch, just as regulators do in mechanical movements. Although the 9F calibre has astonishing precision, the possibility of environmental conditions causing it to speed up or slow down cannot be ruled out completely so this regulating mechanism was created as an additional way of guaranteeing the highest possible level of accuracy. Remarkably, in the 25 years since the release of the first Grand Seiko 9F watch, there has never been a report of inaccuracy significant enough to require the use of this regulation switch. Would you take this to mean that this function is totally unnecessary? Or would you perhaps regard it as what you would expect from a Grand Seiko?
Read More